Asheville is one of the most beautiful spots in the country. It's scenic, historical, artsy – everything you could possibly need to make your Asheville elopement memorable for the rest of your lives!
Asheville is an ideal setting for Blue Ridge weddings but weddings are huge, messy affairs. We understand – sometimes, you just want to pledge yourself to your partner without all the hassle of organizing a wedding. The day should be about the two of you, not about managing familial relationships, dozens of visitors, the venue and food, and all that other stuff.
And, it definitely should be more memorable than stressful!
That's where an Elopement comes in, eloping in the Blue Ridge Mountains is one of the best options for getting married out of state. Now, it's just the two of you, and maybe a handful of your closest friends and family, if you really want them. Elopements are way more intimate and emotional. This is a gentle reminder that this day is supposed to be about the two of you.
So, picking the best time and place to have your elopement wedding is one of the most important decisions you'll make. Without further ado, let's talk about how to have the perfect Asheville elopement!

Why Elope in Asheville?
There are so many Asheville NC elopement venues. You could even pick a local venue that's close by and isn't expensive. So, why go for Asheville?
Asheville happens to be the most popular destination for weddings and elopements in North Carolina. It is a sweet spot between an urban and a natural location. In fact, Asheville has both elopement venues in the city and out in the mountains among nature. You can pick whichever one fits your fancy. Couples that decide to elope to Asheville could also cover several unique wedding venues and activities in one day if they decide to make it an all day affair.
It's an intensely historical town. There are iconic sights to see in the town, which can make up a whole day or several before or after the engagement. That makes it not just a great elopement spot but also the perfect place to have a honeymoon afterward.
Visit the historic bookshops, art galleries, musical performances, famous locales such as the Basilica of St. Lawrence and the Buncombe Civil War memorial, then top it all off with a visit to the site of America's biggest and most luxurious home – the Biltmore Estate!
If you're a fan of nature, then there's a totally different route you can visit. Asheville sits nestled by the Appalachian Mountains, and to the northwest is Smoky Mountain with its unique, distinctive, mist-swaddled views. Take a day out to explore the wilderness around the town and visit one of the myriad hiking trails. There are always secret and intimate spots for the two of you to find!
When searching for Wedding Venues Asheville NC, you'll find every sort of establishment, ranging from Bed and Breakfasts or homely Hotels, to waterfalls and mountaintop gardens!
There are plenty of things to see and do in Asheville. You may be here to elope, but that doesn't mean you can't create some more amazing memories with your partner as well!
Rather than continuing on and on about how amazing Asheville is, let's start planning your Asheville elopement!
Planning your Asheville Luxury Elopement
An elopement isn't something you can do on the spur of the moment, even if that is the common definition! You have to plan a few things out in advance. Fortunately, there's still a lot less planning involved with an Asheville elopement compared to a wedding. It's more like a series of decisions and reservations, really!
You should take things step by step. So, what's the first step?
1. Figure out who to invite.
An elopement can be more than just you and your partner, but let's think about who to invite to your Blue Ridge parkway wedding. You might have some close family, friends, your pet and loved ones who couldn't possibly bear to be left out of this special day. As long as you keep it under ten people or so, you can still consider it an elopement rather than a small wedding or microwedding.
The number of invitations is closely tied with the specific venue you decide to go with. Some venues will fit up to 20 people for a wedding or elopement in NC but since you want an Asheville elopement, we have listed some smaller venues; others limit you to just two or three people along.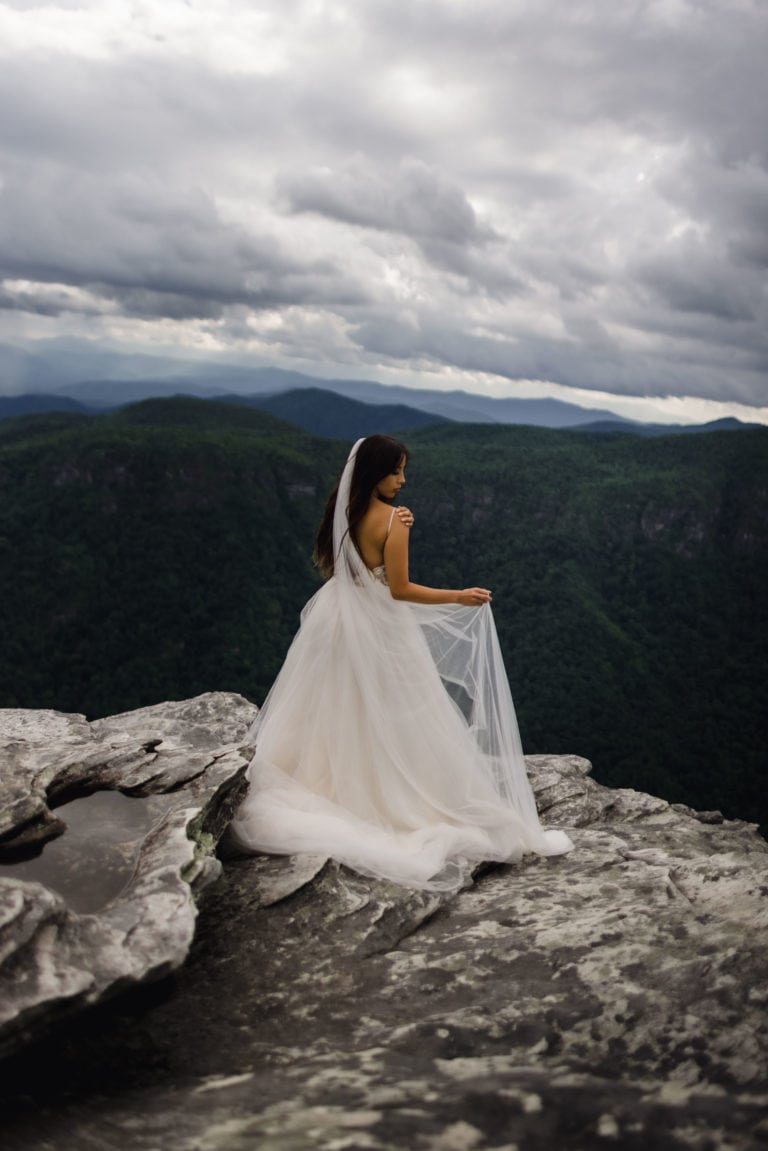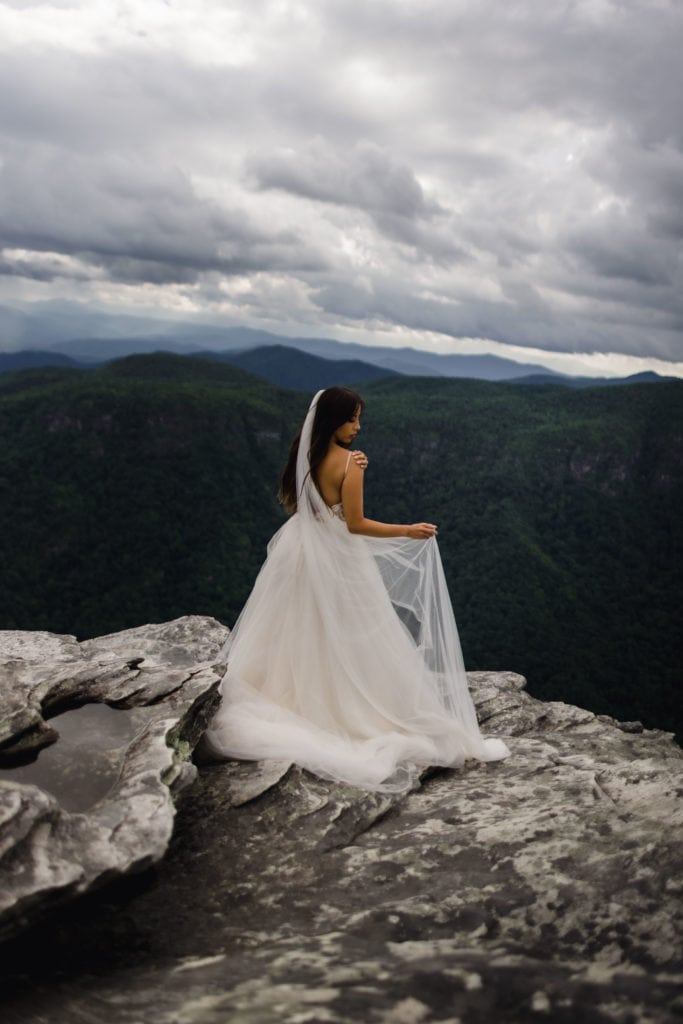 2. Set a Budget for the whole event for eloping in North Carolina
This might be the least exciting part of the planning, but it's also pretty necessary but Blue Ridge Mountain wedding venues are plentiful. Set the budget nice and early, and you won't have to worry about it later on!
3. Decide on the Venue
You have already decided on an Asheville elopement, haven't you? It's a pretty big town, packed with some of the most unique wedding venues in the whole state. There are both posh and rustic, indoors and outdoors, affordable and luxurious options.
In addition to the city itself, there are a lot of natural venues nearby. The Smoky Mountains and the Blue Ridge Parkway are both home to miles and miles of mountain trails and lush green forests, hardly touched by people. There are plenty of resorts and mountain cabins hidden away for you to elope at! Just keep the number of invitations and the budget in mind when picking the venue.
Later on, we'll talk about our top picks for Wedding Venues Asheville NC.
4. Find an Asheville Elopement photographer
We say that there are four people absolutely necessary for an elopement. The bride and groom, the officiant, and the photographer. Hiring a skilled photographer with the ability to plan your wedding day is essential. A good one will help you take brilliant and creative shots, making full use of the scenic natural vistas around the city or even the city's historical landmarks.
Years down the line, you'll look at these photos with fond memories. Be sure to book an Asheville elopement photographer early on, with a vast amount of unique wedding venues to choose from many Asheville elopement photographers are booked early in the wedding season.
5. Pick a good time of the year
The time of the year affects a lot of things. For instance, the peak season in the Autumn, around October, will have you jockeying with other visitors for space. Even though Asheville and the surrounding regions look absolutely stunning as the leaves turn red and orange, it also gets very crowded. Unless you pick a very secluded venue, you'll have a hard time having a private wedding.
But don't let that hinder your plans! You can certainly have a fall wedding if you want, in which case we suggest booking a private location nice and early.
On the opposite end, during the winter the mountains are blanketed in beautiful sheets of snow. It's not easy to travel with all the snow, so winter is hardly a popular time for weddings unless you are a really, really big fan of skiing.
The best time is generally around spring and late summer – March-April and July-August, when the crowds are small and the weather brilliant.
6. Arrange for transport and lodgings
Asheville is an extremely common destination for nature lovers. Couples from all over the country choose Asheville or nearby mountain resorts as their wedding destinations. Plus, there are always tourists around the year, visiting for festivals, hiking, skiing or simply some fresh mountain air.
That's why it's best to fix lodgings as early as possible. Some people book months in advance to get the best weekend dates. Of course, Elopements don't have to be planned like a wedding. You can make a booking just a few days before going to Asheville – though you might not get your optimal venues or dates.
The city is within driving distance of most of the east coast, though it's a fairly long drive. Alternatively, you could fly in through the Asheville Regional Airport and take local transport to wherever you're staying.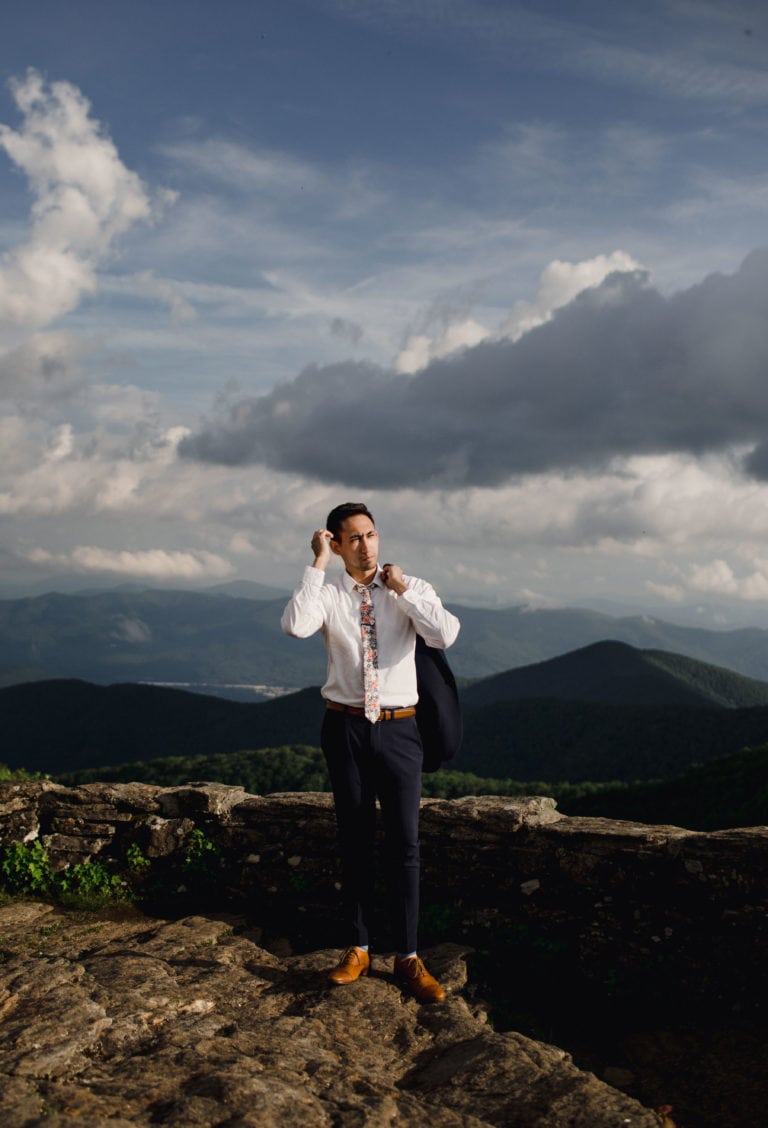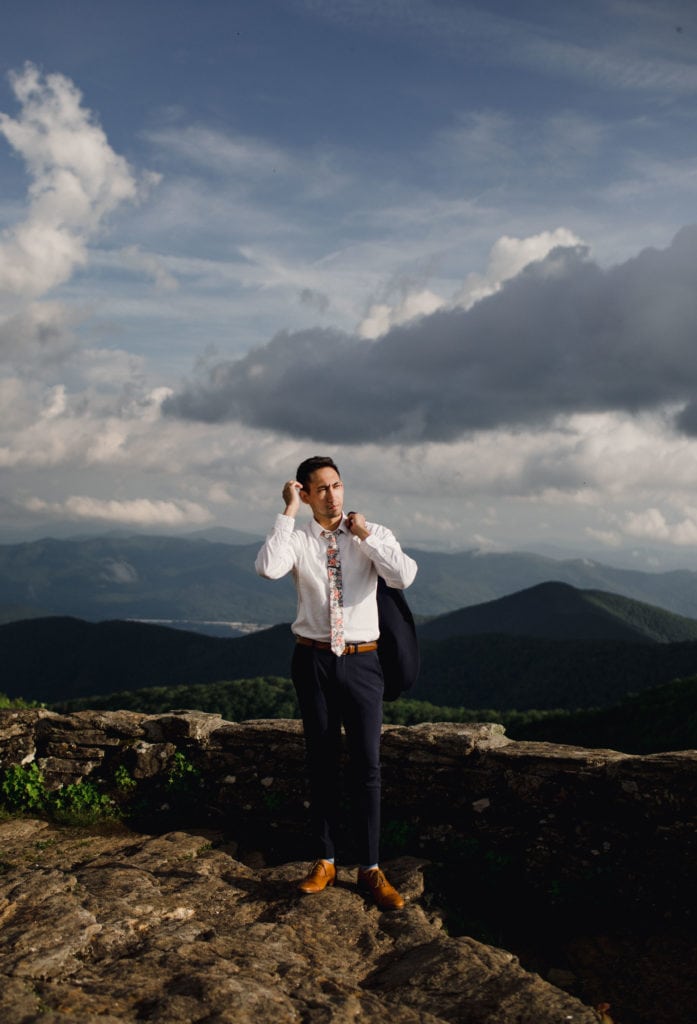 7. Get the Wedding Permit Ready
Like everything else in life, even love involves paperwork. Don't worry – there isn't a lot of it. In order to get married at a public venue like a national park, you need to get a wedding permit. It will allow you to set up decorations and chairs, and take photos without other people interrupting.
8. Get a Marriage License and Witnesses
The license is what signifies you as married under the law. The most straightforward way to handle this is to apply for the license in your hometown before leaving to elope. You can also get the license in Asheville by registering online with the Buncombe Country Clerk's office. It can take several days to get everything in order, so keep that in mind when planning things out.
Weddings in North Carolina require at least 2 witnesses. After you get married, you'll have to fill up the Certificate with the witness' signatures. The witnesses can be anyone above the age of 18, other than the bride, groom, and officiant. You don't even need to know them. For instance, you could get your own Asheville elopement photographer and a random passerby to sign it. And that's it – you're officially married in the eyes of the law!
9. Find an officiant to get the two of you married
North Carolina does not allow self-solemnization unfortunately. So, you will have to find an officiant to get married. You can easily find a local officiant, or get one as a part of a wedding package. It's even possible to get a close friend or family member to do it instead! To officiate a wedding, they simply need to get ordained. They can do this at any church.
10. Hire a chef, or book a restaurant afterwards
After your Asheville elopement, the two of you deserve some good food and rest! Rather than trying to home-cook a meal (you have the rest of your lives to do it together), it's time to splurge a bit. You can hire a great local chef to come in and whip up an amazing meal. Alternatively, there are plenty of restaurants in Asheville to have dinner at!
Many of our recommended venues offer their own lunch and dinner packages as well, saving you the trouble of making arrangements yourself.
Hold the Ceremony!
Finally, we're at the big moment! If you have done all the steps so far, then you are ready to have the your Asheville elopement. Head out to your venue of choice at a good time of the day – we recommend Sunrise and Sunset, for both amazing photography opportunities and to avoid the crowds. Exchange your vows, and enjoy the beginning of your lives together.
Stay a little longer for a honeymoon!
Getting married does not have to be the end of your time in the beautiful Blue Ridge Mountains of North Carolina, many couples that decide to have an Asheville elopement also consider a honeymoon there. The city has a lot of delights awaiting honeymooners as well! Imagine waking up in the lazy morning after the big day, your spouse at your side, watching the sunrise over the Appalachians. After a light breakfast, the two of you can head out on a tour of the city or a walk around the trails!
There are plenty of things to do in Asheville, and we'll talk about it in a bit!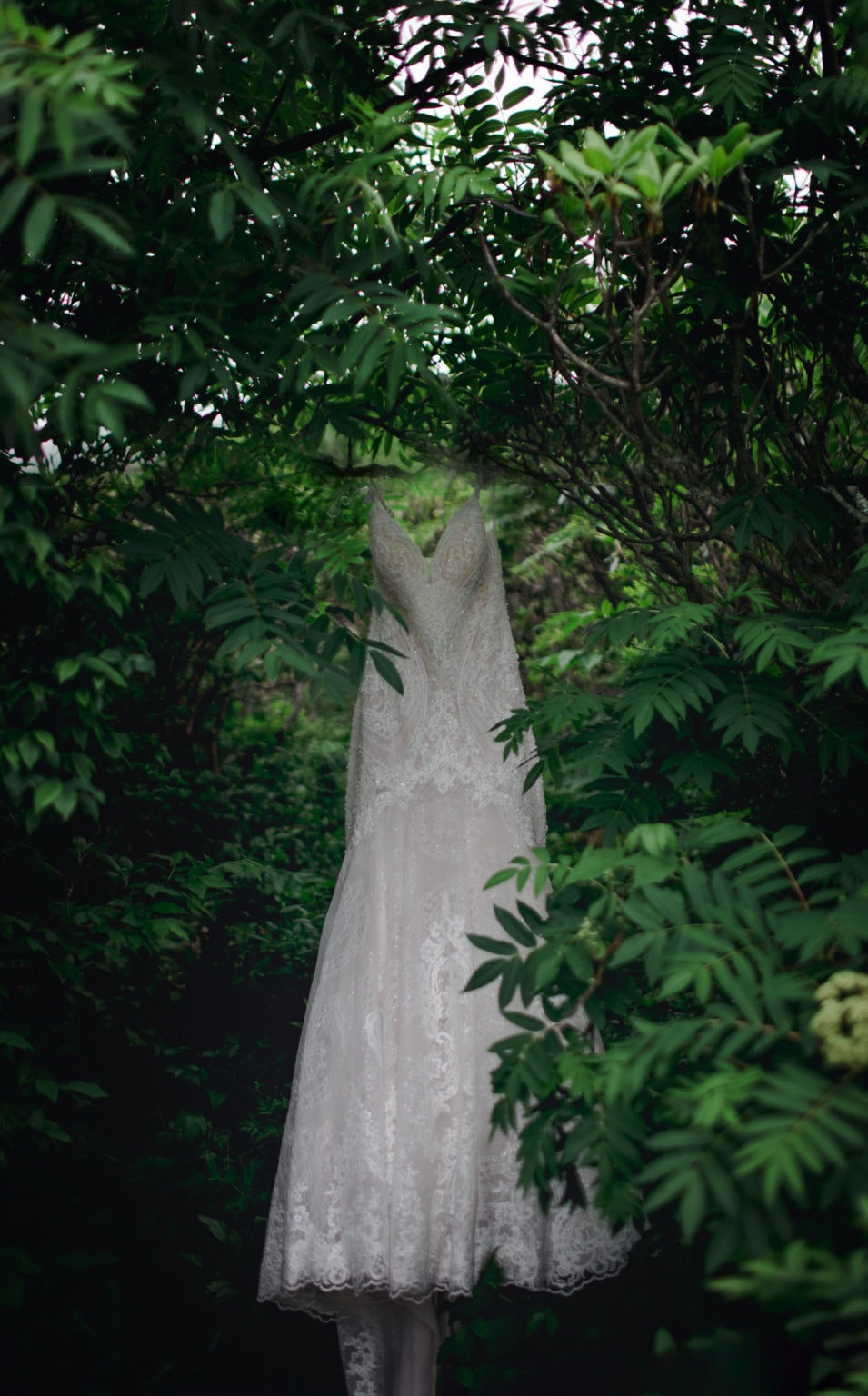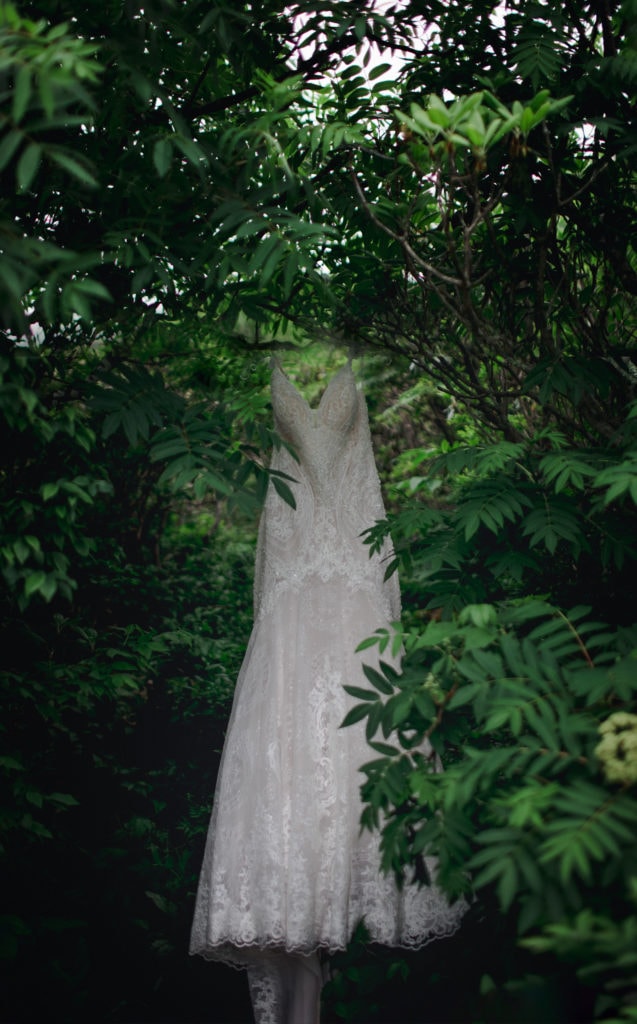 The best Asheville Wedding Venues to Elope
Even if having an elopement in Asheville NC is quite simple compared to a full-blown wedding, there are a lot of different factors to consider. Fortunately, there are plenty of elopement packages you can check out!
Choosing the right Asheville elopement photographer should be based upon their experience of the area and their creative abilities. Asheville elopement packages can consist 0f 1-2 days of photography documentation and officiant options.
There are tons of unique wedding venues Asheville NC. Take your time to go through them. It's your big day, so make sure you're satisfied with how everything is going! Don't feel locked into these recommendations either. There are a lot of other options out there worth checking out.
The 1900 Inn on Montford
If either you or your partner are lovers of history, the Montford Inn is a dream as well as a unique wedding venue. This Bed and Breakfast has an old-timey arts-and-crafts vibe to it, and it is chock full of antique furniture and décor. It's a lovely venue to have an elopement, especially for couples looking for a warm and cozy atmosphere.
There are eight suites in total, each of them furnished with five-star amenities. The Inn is only a few minutes' walk from downtown, so you'll be able to catch tours of the city at any time!
The beautiful and expansive gardens offer a great spot for the couples that want an outdoor ceremony for their Asheville elopement, while the foyer is ready for all indoor ceremonies. Snacks, drinks, and a mini-wedding cake will be served throughout the day. You can even have a tiny reception as part of the celebrations!
Roaring Fork Falls
For adventurous and outdoorsy couples, the Roaring Fork Falls features intimate mountain, forest and waterfall views. The Roaring Forks Falls is a cascading waterfall that climbs for nearly 100 feet, so there are plenty of great angles to capture it from.
It wraps everything amazing about the mountains into a cozy riverside location. It's also a very popular spot, so you'd best move quickly if you want privacy!
There's about half a mile of walking before you reach the location, so best dress appropriately. You can get an elopement package for this venue, or simply plan everything on your own. There are also alternative venues nearby, just in case there are too many people around here for your liking.
Whitegate Inn & Cottage
At Whitegate, romance is the order of the day. This downtown bed-and-breakfast gives couples the chance for some intimate time amidst luxury. It might be a tad expensive, but this unique wedding venue is so worth it!
If you choose to go with an outdoor ceremony, it will take place in the Inn's award-winning gardens. That's right, even the gardens have won awards for the best Water and Landscape Gardens categories. This location offers the perfect retreat for a couple after their Asheville elopement.
Take a day or two to relax after the elopement with their two-night stay, breakfast for two, and spa and massage services. If you want to do something really special, then request the horse-and-carriage ride to dinner after the ceremony!
Diamond Falls
Asheville is just full of amazing waterfalls, isn't it? The Diamond Falls and Bat Cave features the eponymous waterfalls and a large cabin built right by the edge of the creek is a very unique wedding venue. It's also one of the biggest elopement venues so far, with space up to 20 guests in case you have just that many people you absolutely need!
The cabin itself is rustic and eye-catching, paneled with golden wood and furnished in complementary browns. It has all modern amenities and is open year-round. There's a kitchen and dozens of bedrooms, plus wide outdoor spaces. You can say your vows at a variety of locations – near the cabin, outdoors by the field, or even on the bridges over the creek!
The whole area covers more than 300 acres. It's the perfect place for not just an elopement, but a break from the hustle-and-bustle of daily urban life and retreating into nature.
Hidden River
Continuing the trend of expansive outdoor venues, Hidden River is a rustic and secluded farm just a short drive east of Asheville. It covers 20 acres and offers panoramic mountain views right next to the Swannanoa River.
At Hidden River, elopements include views of the Craggy Mountains and is only located about 15 minutes from downtown Asheville. Guests will appreciate this venues accessibility.
You can even stay on for a few nights. Hidden River has a variety of lodgings available, ranging from the very affordable Tiny Cottage for just the special couple, to the Quartz House that can fit almost everyone else who's invited to the elopement.
Things to do before or after your Asheville Elopement!
Asheville is such an active and historic town that it seems almost a shame to leave so quickly after your elopement. Well, here are a few things you can plan to do as a couple after eloping! Just add a few nights' stay and explore downtown Asheville and the surrounding areas.
Check out Asheville's Craft Beer
Did you know that Asheville has the second most breweries per capita of any city in the US? There are more than 30 breweries here. If you're feeling thirsty, drop by a few of them for a tour and some free samples!

Visit the Biltmore Estate and Village
The Biltmore Estate is famous for being the biggest house in the country and is another very popular Asheville wedding venue. It covers 8,000 acres and is a museum to extravagance. If you or your partner are fans of history, you can't miss out on this landmark and is the most unique wedding venue in North Carolina.
View the Local Art
Asheville is famous for its art, both historical and modern! If you're interested in the former, the Folk Arts Center features pieces of crafts more than a century old. On the other hand, you can view graffiti painting, sculpture and glassblowing, and other forms of modern art at the River Arts district.
Stop to smell the flowers at the North Carolina Arboretum
The North Carolina Arboretum is home to hundreds of species of flowers, scattered across several acres of gardens it also happens to be a wedding venue in Asheville. If either of you love nature and the outdoors, swing by these botanical gardens and take a tour. There are also wildlife sculpture and photography exhibits for those who prefer fauna over flora!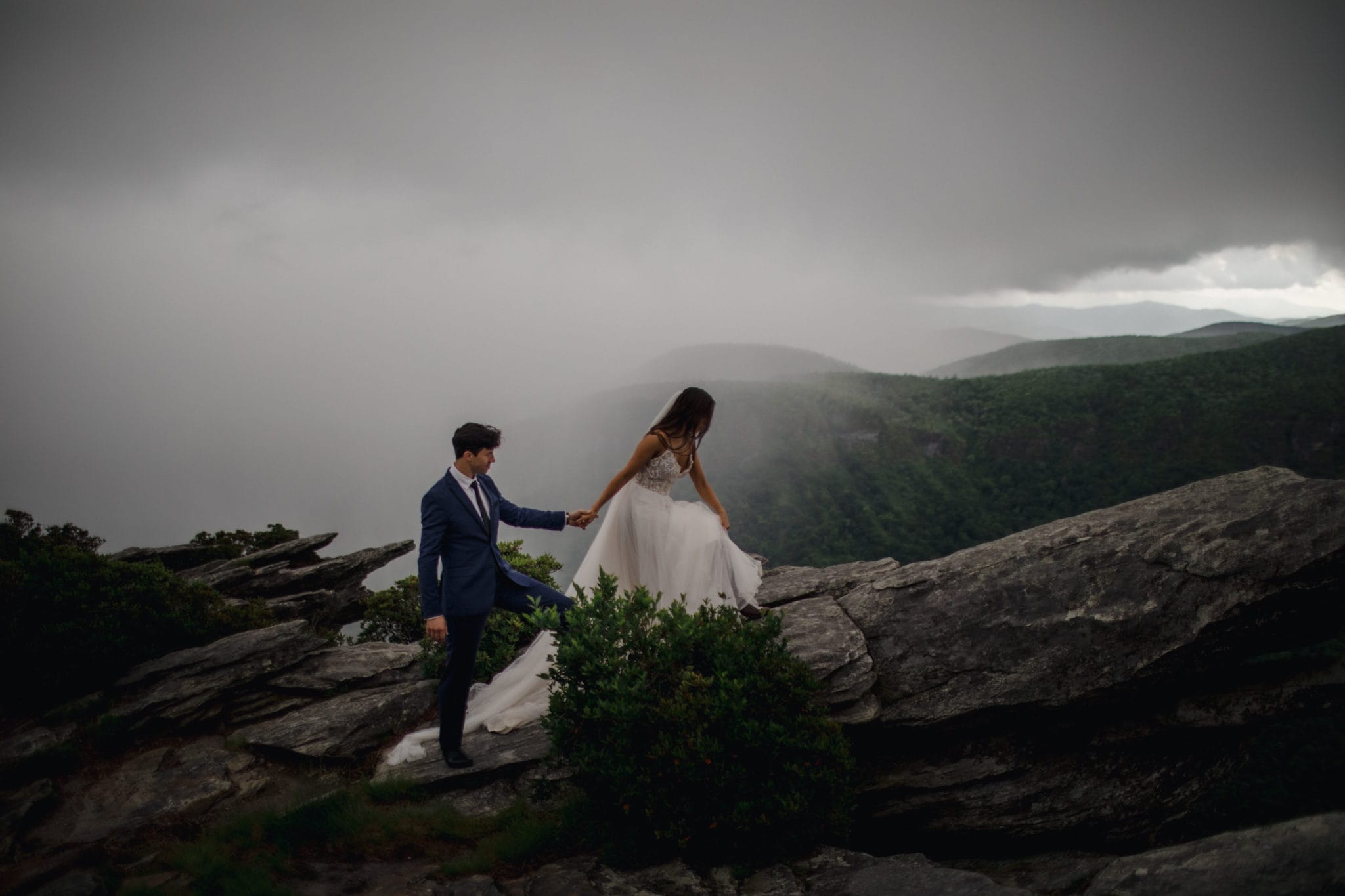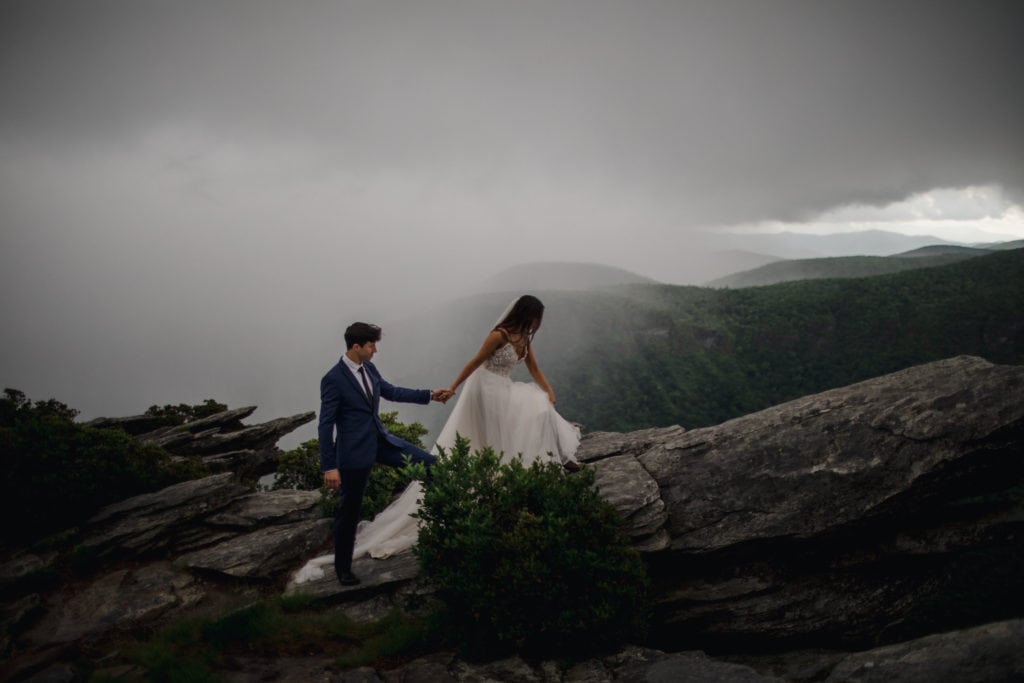 Have a Picnic under the starlight
There are too many picnic spots around Asheville to list them all. Visit one of them with some cakes and drinks, set up some pillows and spend a day out in the wild – just the two of you. Stay until dark and the two of you can watch the stars together!
Our Final Words
Your Asheville elopement deserves to be special. That's why I believe western North Carolina is one of the best spots in the country for such an occasion. It's the perfect blend of cultural and modern, urban and wild.
There are dozens of elopement and wedding venues Asheville NC. Whether you are eloping with just your soon-to-be-spouse, or bringing along family, friends, pets and even children, there's a place for you and an Asheville Elopement Photographer for you as well. Now that you know all about how to have an Asheville elopement, you can make your dream come true!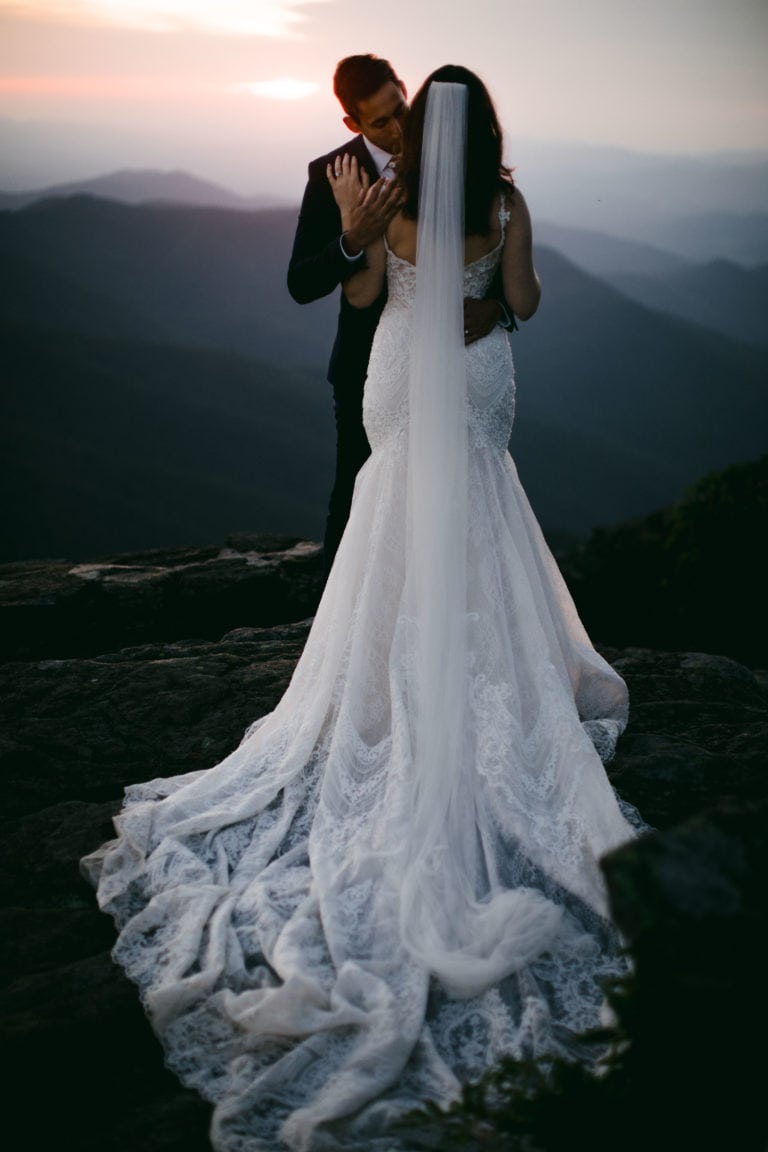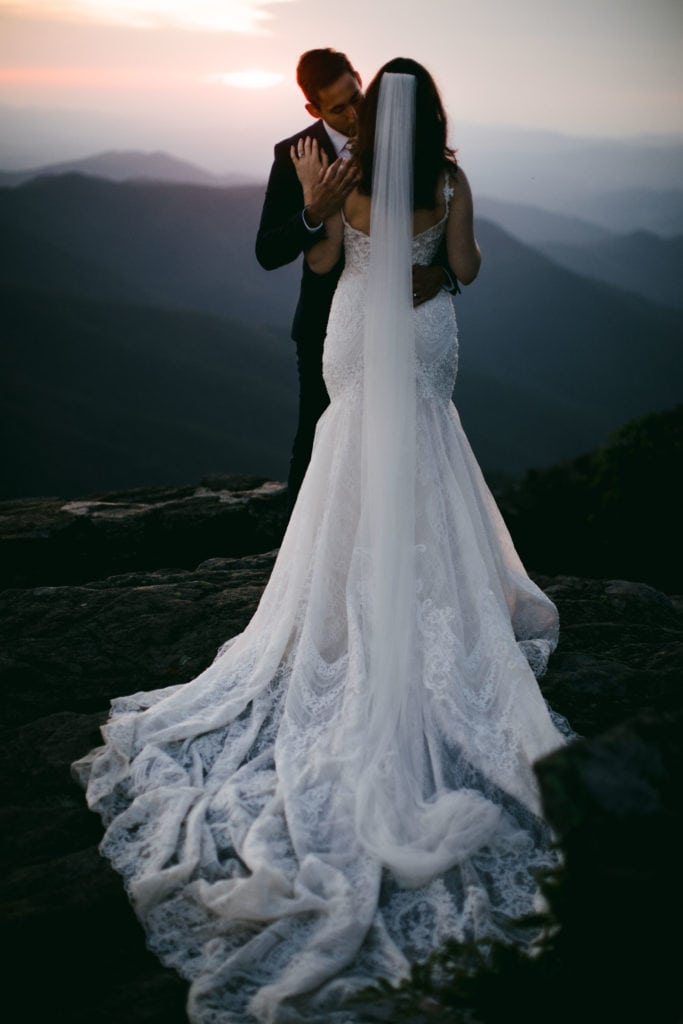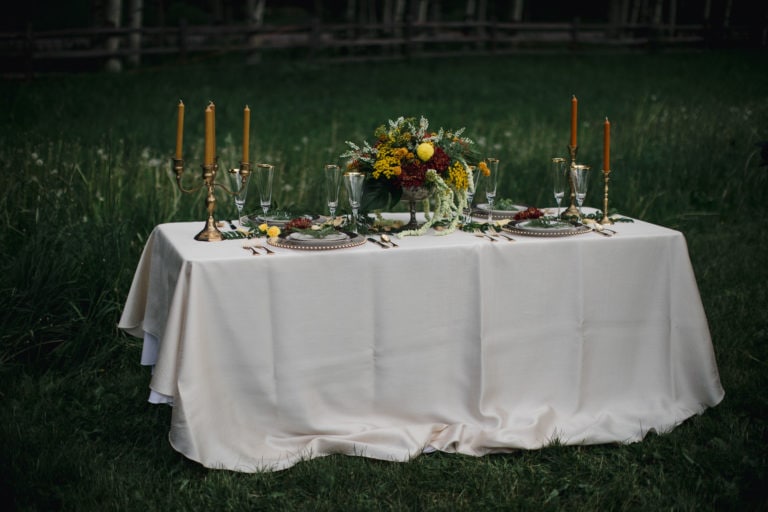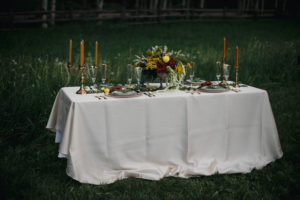 Having an elopement vs wedding may be the way to go, if you're looking
Read More »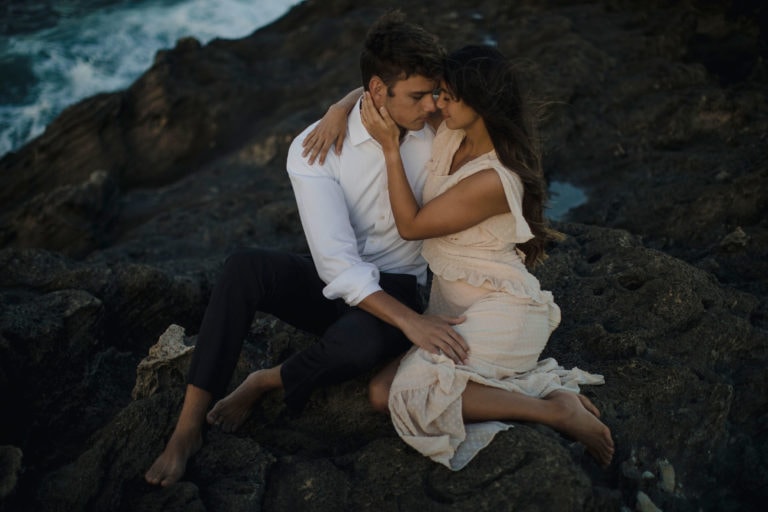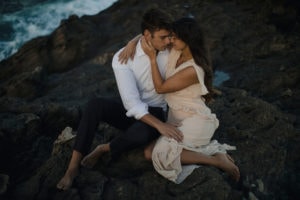 Are you a bride-to-be who is all excited about her destination wedding? We know
Read More »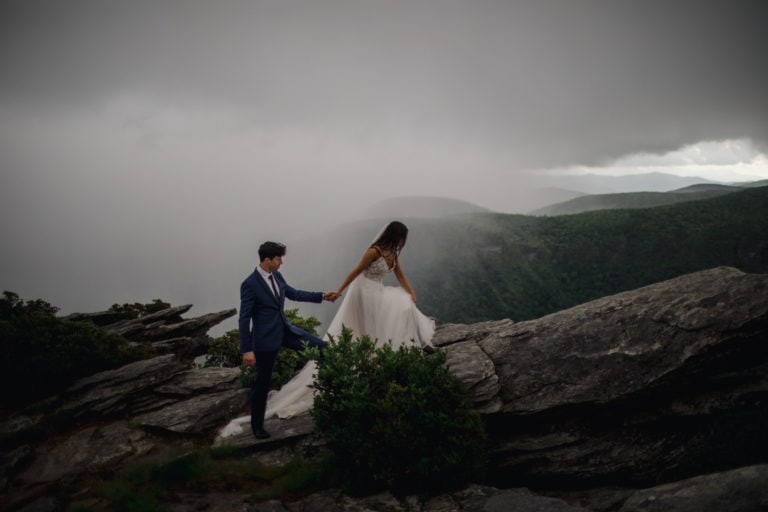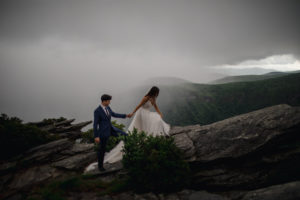 A mountain wedding can be like a dream come true. Imagine looking over the
Read More »