Elopement Photography Pricing Breakdown
Your elopement ceremony is perhaps one of the greatest stories that you will tell your grandchildren, and if you don't have good photos to show for it, how will you show them how fascinating it was? This is a day where you and your partner open up a new chapter in your lives where you become co-authors of the story. A day of love and bonding; a day worth cherishing.
Most likely, the logic behind deciding to elope is because you have seen friends start their marriage off in debt and stressed from having a traditional wedding. While I believe this is one of the worst ways to start off married life there is also a significant advantage to hiring the right elopement photographer while giving the value that would cost significantly more since we also do the job of a wedding planner and day of coordinator.
From the beautiful décor, to the happy faces of the guests if there are any, to the beautiful smiles staring back at one another, and even the first kiss as a wedded couple, every moment is precious. People make wedding albums of their special day and pass it onto their children.
This holy day of matrimony will cement itself on the calendar for the rest of your shared life. So, it's best to hire a professional photographer who can uphold these cheerful scenes in beautiful pictures- pictures worth framing.
If you are getting a photographer, why hire an amateur who doesn't play with angles, understand depths of fields, has no concept of color contrast and can't even properly retouch the photos? In spite of the cost, it's better to hire a professional elopement photographer, who has experience in the relevant niche, and experience the stunning visuals a professional has to offer. Trust me when I tell you, you will be thanking me later.
Speaking of the expenses, why is the elopement photography pricing like? Well, it's difficult to narrow it down to a specific figure because there are various other costs associated with elopement photography pricing. In this article, we talk about some of the relevant costs that comes along with hiring a photographer for your elopement ceremony. Elopement photography pricing can be better understood when there's an itemized analysis. Read more to find out how much does an elopement photographer cost.
How Much Does an Elopement Photographer Cost?
First and foremost, the man or woman of the hour, the photographer. This is the person who will be framing your special day through his or lens, and so it is crucial that you get someone who knows how to do the job.
While every photographer knows their way around their gear, not everyone can be a wedding or elopement photographer. This group of specialized photographers are usually experts in outdoor photography, are knowledgeable outdoorsmen and are well traveled. It is advisable to hire a professional photographer as this role is responsible for documenting the events of the day, as well as the overall experience and adventure.
Did you know that professional photographers are so highly skilled in elopement activities that they can even act as guides and planners as well? This means you don't need a separate event planner and hiring one expert photographer will cover the charges of a planner as well and is covered in the elopement photography pricing. In the long run the value of the adventure elopement photographer is great compared to the elopement photography cost.
It's best to ask the photographers what their packages cover. Some packages may include half-day coverages whereas others may cover the entire day of your elopement ceremony.
One more thing worth mentioning is that elopement photography is very different than wedding photography and elopement photography pricing can be determined by 5 factors. Elopement photographers have a strong focus on crafting a unique and once in a lifetime experience that a normal wedding photographer does not undertake, they also take the time to develop relationships with vendors on an nationwide or international scale to benefit their couples that will be in scenic destinations that lack city infrastructure.
Finally, the answer to the question that's been bugging you all this time- the cost of the photographer! Truth be told, this differs from one photographer to another, but a rough estimate would be around $2500 to $7000.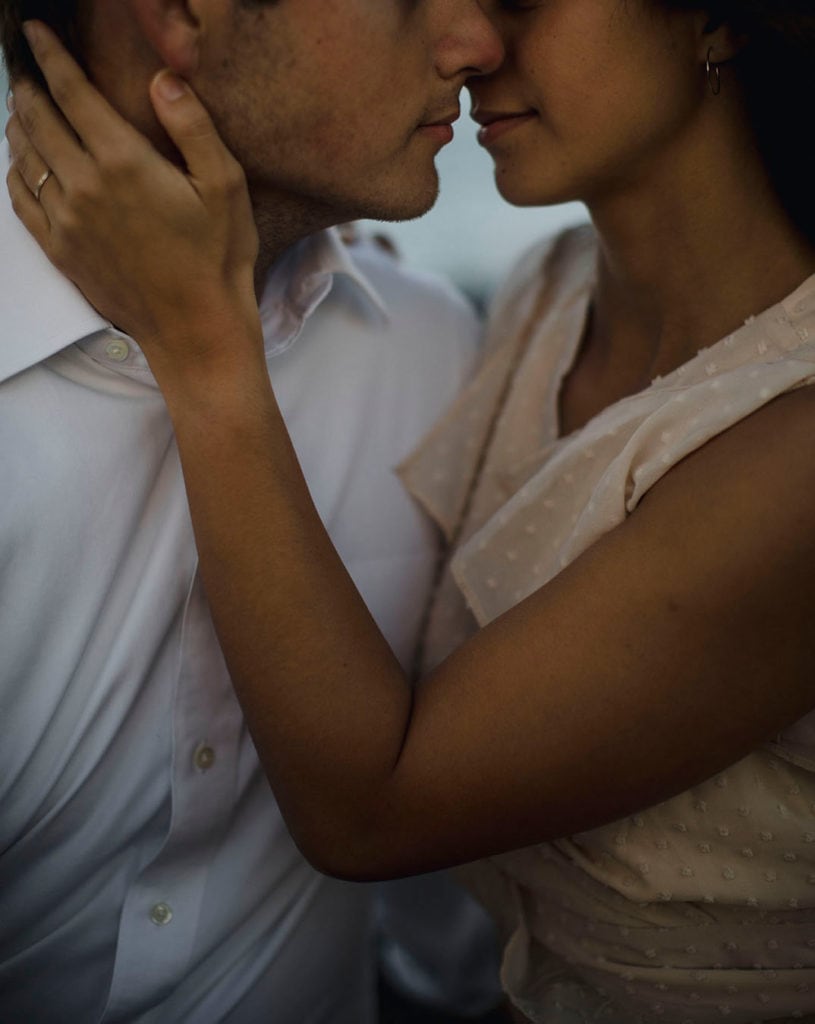 Travel
When you have an elopement ceremony, the location can be anywhere in the world. You can elope to any place you want because there is literally no limit to your opportunities.
From eloping to your friend's backyard to having an online ceremony, the possibilities of your location are endless. If you always found the sunset to be soothing, drive into the horizon to see where the sun meets the ocean, on top of a mountain, or even set up camp at the beach.
With the endless range of options at your disposal, this makes the cost of travel quite tricky to calculate. It may be a $50 gas bill or even a $1000 air ticket and is something your elopement photographer has to account for as well.
What we can suggest is to talk to your partner and come to a conclusion of where you'll be having your event. Afterwards, you can make travel plans and be sure to include car rentals, flights or train tickets if necessary.
Make a list of the adventure you are about to undertake and categorize each travel destination, along with the number of travelers to help narrow down your budget.
Before you finalize the decision, talk to a professional who can give you a better insight. Perhaps your photographer can suggest a better location or a more feasible mode of transportation. Most of the time your elopement professional has unique ideas or connections to benefit you financially and make the most of your budget especially an adventure elopement photographer. For every flight, rental car, train, parking fee that you have to pay the adventure elopement photographer must pay as well and is calculated in the elopement photography pricing.
Accommodations
Just like how its difficult to figure out the cost of travel, it is also quite impossible to clearly state the cost of accommodations while referencing elopement photography pricing. This is because your accommodations can even be a popup tent or even a five-star hotel and for every accommodation considered your photography professional will have to consider the associated costs as well. For an elopement photographer like myself I come a day early to scout portrait and ceremony locations so that I can fully utilize your time on the day of your elopement and this will be considered in elopement photography pricing.
Many places have resorts or even Airbnb, where you can easily accommodate a bunch of people. It is best to look up on the internet first for accommodation in your preferred location. If you find it safe, why not set up a camp to cut down expenses?
So, how do you figure out where you want to stay? For this you actually need to take a few things into consideration. Often people miss out on essential details by too much focusing on the experience.
For instance, camping might sound fun, and will reduce the cost heavily, but in that scenario, where do you see yourself getting dressed? Wouldn't you need a mirror or at least a good shower?
In other instances, you need to ask yourself if you will be staying or the night or be on the road for another destination. If you are staying the night somewhere, make sure it's safe and sound with a good service. Also, if you are staying anywhere, is it just you, or will anyone else be joining you guys? The more people that stays the night, the more the expenditure.
Couples who span out their elopement adventures over multiple days obviously have to spend more. So, are you planning for a single day or a few?
Before you jump at the thought of stargazing at the night sky together, there are plenty of issues you need to decide. Think carefully before you plan.
Our recommendation would be staying at an Airbnb as they can be relaxing and you even have your own space.
Photography Tools
To get the best output, you need high-end service. That means, you photographer must bring high end gear for documenting the event. These high-end gears are not only limited to cameras and various lenses, but also lighting equipment and other hard and software tools all of which is considered in elopement photography pricing.
Yes, you heard that right! Software is crucial to get the right retouch and edits and thus, keep the whole filming and photographing process running smoothly.
Here is a list of my photography gear and the costs of the items:
Specialized Desktop Editing Computer:
$4,995
Desktop BenQ 4K Editing Monitor:
$700
Macbook Pro 2019 16 inch:
$2,600
Canon 5D Mark IV:
$2,500-$3,000
$4,000-$5,000
Canon RF 50 mm lens:
$2,300
Canon 35 mm f1.4 lens:
$1,800
Sigma 24 mm f1.4 lens:
$850
Canon ef 70-200mm f/2.8l usm lens:
$1,500-$2,000
LaCie External Hard Drive 4TB:
$140
SD Cards:
$65 a piece
Extra Camera Batteries:
$25 a piece
Protective Camera Backpack:
$315
On Camera Flash:
$165
Dual Camera Harness-
$189
Insurance: Any reputable business will carry business insurance and insurance to cover the cost of equipment in the event of failure. Premiums for my insurance are $350 per month.
If you want to have the photos edited by professionals, there is associated cost that comes with them. The more skilled your elopement photographer is, the better the photos will be. Subscriptions are needed for top-notch photo editing software, and an expert will definitely need to incorporate that in their costs of doing business.
You might seem reluctant to have edited photos and may want to settle for a raw album to minimize costs, but I would ask you to look at some edited versus unedited photos online. A skilled elopement photographer can quickly edit that blemish that popped up the day prior to your elopement ceremony and really enhance colors and textures within images. A photographer's skills in editing programs can really add a polished touch to your elopement images and is a contributing factor to elopement photography pricing.
Elopement photography can be a big undertaking. Photographers need to keep back-ups of necessary items as they have to be prepared for every wear and tear. Without these items there is no product so adding the associated costs into the elopement photography pricing is necessary to the elopement photographer's business. Plus, they need to replace every camera, lens and other equipment that decides to give out, and therefore, must carry spares. Extra luggage for equipment will surely add costs to your already extensive expenditure list and will be included in airline fees and is relevant to elopement photography pricing.
Educational Workshops
The elopement ceremony is an exhilarating experience for everyone. This is also a great opportunity for photographers to strengthen their portfolios. Hence, a lot of experienced elopement photographers prefer to attend workshops to hone their creative skills prior to your elopement; from perfecting their ability to make the best of different lighting scenarios, couples posing, to learning composition. A good elopement photographer is always learning and perfecting their craft to give their clients the best experience and photography. Plus, the natural lighting and atmosphere varies from place to place and from one season to another so it's common for photographers to attend a workshop to go over the details just to make the end product worth your money.
The makings of a great photographer is the combination of talent and handwork and that the reason I emphasize the importance of education to every creative that I mentor. On top of the creative workshops many elopement photographers invest in there are also wedding photographer in Portland, Maine like myself that care for the utmost safety of their couples and include first aid and CPR within their education in the rare event that an emergency within the wilderness would occur.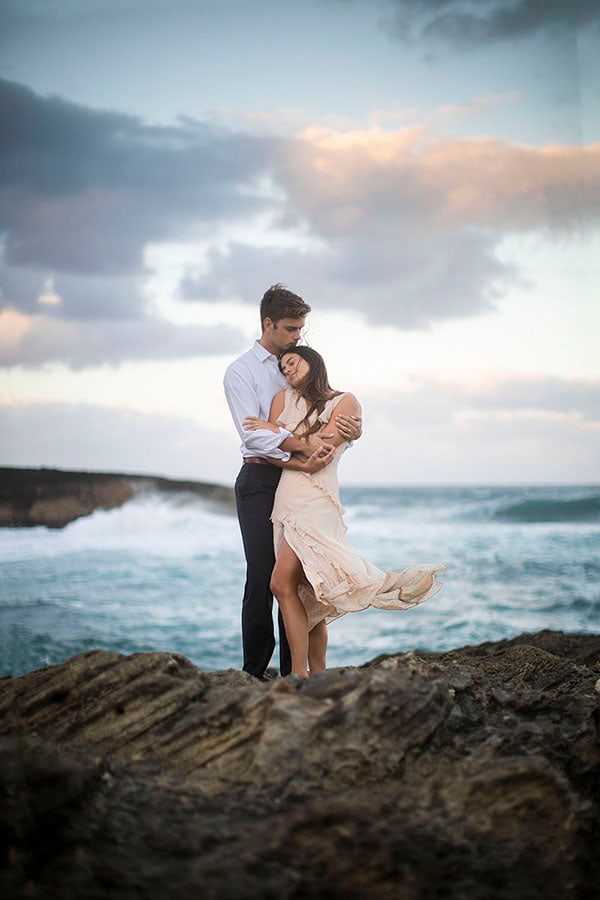 Final Words
Elopement photography isn't actually expensive because in reality it's priceless! It's the one product that will continue to give value years after your wedding ceremony has ended. In fact, it is the one investment that will give your children and your children's children value unlike a wedding dress. The memories from an intentionally crafted elopement experience will be retold and cherished for years. You aren't just paying for just the photos, but also for an expert's knowledge, guidance and experience to help you preserve this day for the rest of your life. Elopement photography pricing is also calculated different by different photographers, this is just a general guide to give couples an understanding.