Eloping has been a trend that raised quickly in popularity in recent years. More and more couples are becoming brave enough to make their dream elopement marriage a reality. There's not a single day as important as the day of marriage for the majority of us. Having less people at your wedding is is the scenario needed to choose the best elopement photographer for you.
Many couples have the misconception that this the time to scale back on their vendors but for documentation purposes this is when you need to really understand why wedding photographers are so important. All the little moments that extended family will not be there to see will need to be depicted in a storytelling manner. But how do you select a wedding day photographer that's a perfect fit?
In this post, we're going to try and explain what are the qualities that make a wedding photographer good. We'll add the elements that make them suitable for elopement wedding photography and what questions you should ask when you're hiring one.
Also, keep in mind that when you go for a professional who knows what they are doing, the cost for hiring the photographer will generally be higher. As it's a very important day in your life, you should be prepared for the expense. Read further to find out how much does an elopement photographer cost.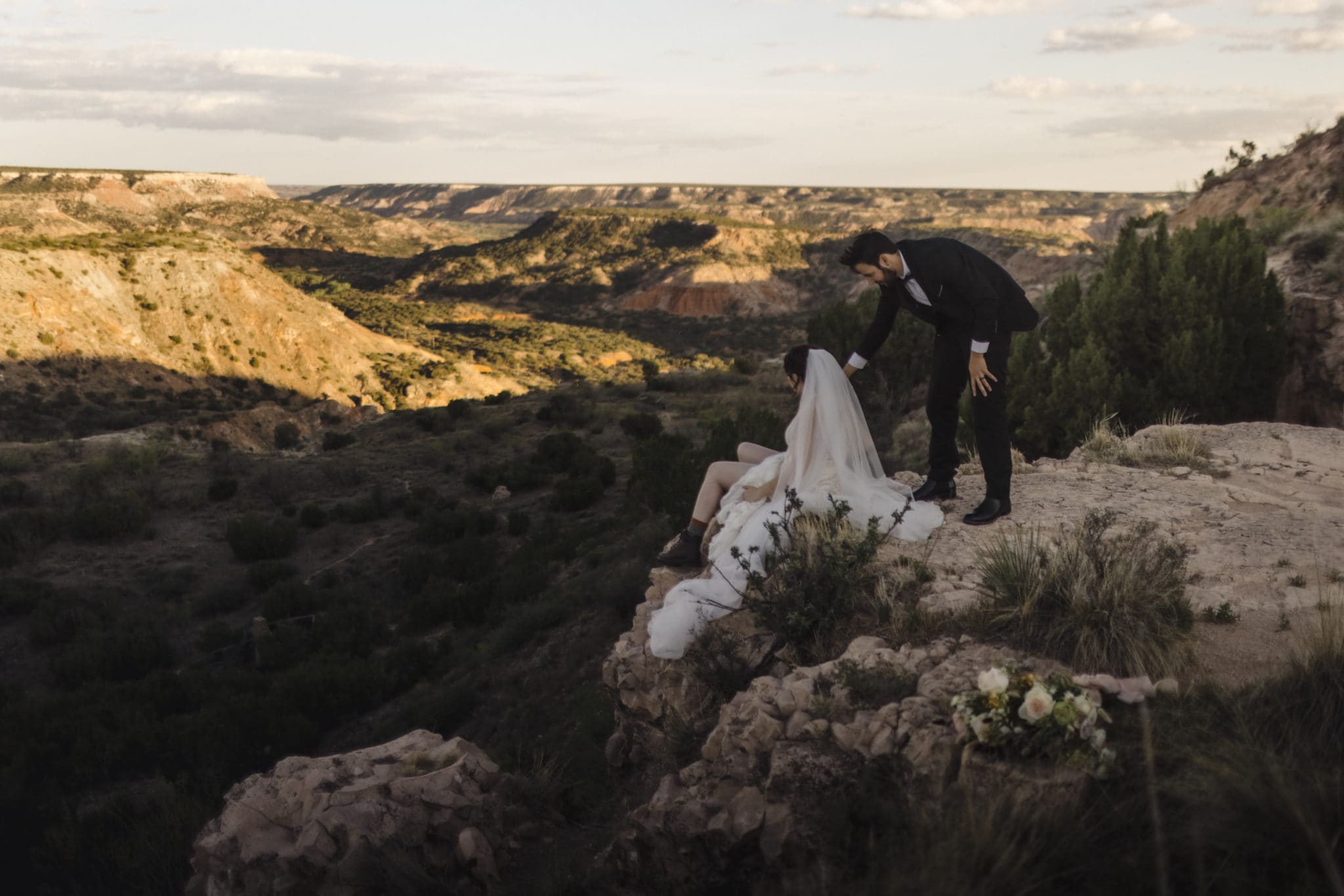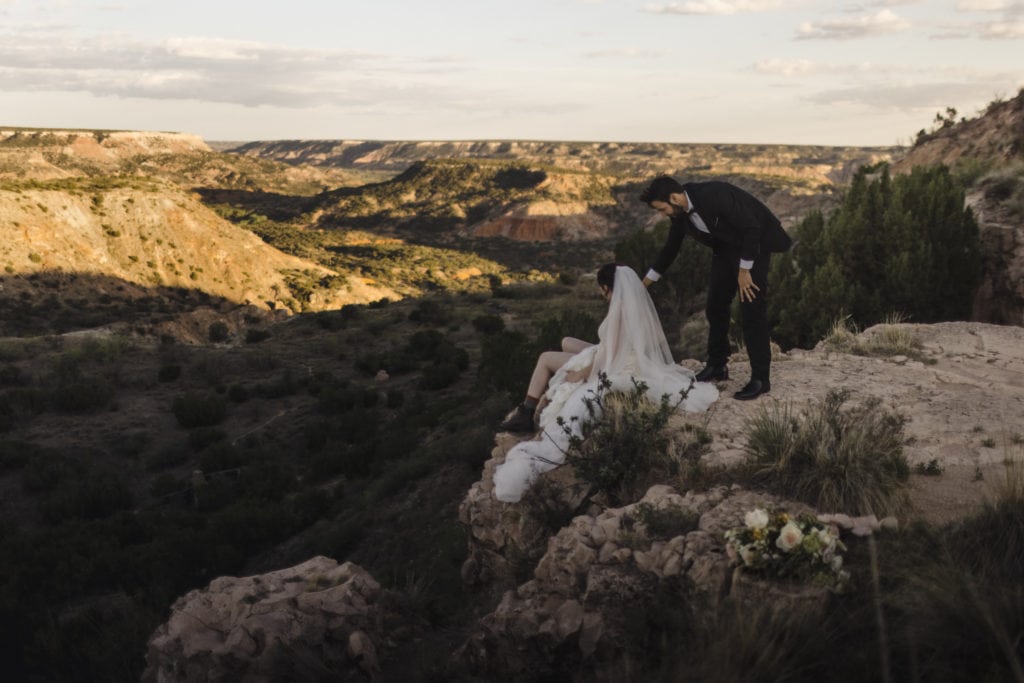 What is Wedding Elopement Photography?
Have you seen the pictures of couples at wild locations? Getting married? The most obscure but weirdly beautiful photos? Those are generally wedding elopement photography. Getting those epic engagement and wedding photos are a skill obtained by experience.
It not only takes a photographer to capture these moments. It takes the best elopement photographers. There are many cases where the elopement photographer acts as the witness of the marriage. They know how to take care of the legal bindings of the process.
If you were to hire a random photographer for your destination wedding, there is a good chance that there might be issues with documents and the photographer won't be able to travel with you at the last moment. We've seen it happen.
However, that's beside the point. Let's find out what are the qualities of the best elopement wedding photographers!
Selecting anything for the wedding day is an intimidating task. We can feel you. But it's necessary that you complete all the steps properly so that there's little chance of mishaps.
Let's find out what are the qualities that matter for the best elopement wedding photographers.
The Emotional Understanding
This is one of the most important qualities for an elopement photographer in our opinion. Having an emotional understanding about why elopement matters can help the photographer connect better with the audience and get into their mindset to capture just the photos they want.
It's also important that the photographer knows how the couple is feeling, they have the opportunity to capture images from different angles to portray different emotions. It becomes easier if the photographer has been to the destination before.
The Pictures Should be Timeless
Do you remember the follow me trend? It was something almost every couple in the world took a picture in! Even wedding photographs were swarmed with those trendy pictures.
It's nothing news. Trends are supposed to catch on from time to time and people are supposed to follow them. The problem is, people are supposed to forget the trends as well.
So, one of the primary qualities of the best elopement photographers in our opinion is the ability to capture evergreen photos. By timeless photos, we mean the photos that don't portray any obvious trends. You can be as much yourself as you want on your wedding day, but it's best to stay away from any current trends.
Because when the trend dies down after a few years, you'll be left with a lot of outdated photos. Unless that's exactly what you want, we'd recommend hiring a wedding day photographer who can click timeless masterpieces.

The Photographer Should be an Elopement Expert
This point is quite related to the first one on our list. The photographer should understand the mental state of the elopement couple as well as be an elopement expert. Elopement photography is not the day-to-day photography you see on your Instagram feed.
There are different jobs assigned to different persons because they are adequate for the job. Now, you cannot expect to get amazing wedding photos from a sports photographer, can you? That's even if you manage to hire one!
The bottom line is, you should always aim for photographer(s) who are an expert in elopement. The benefit is that the photographer will know all the nooks and crannies of the matter. Because you may be eloping for the first time, but they have experience in the field. They can even work as your guide at the location as well as help you plan your wedding day!
The more experience your elopement photographer will have, the better pictures you can expect. However, the cost will rise with experience as well. In our opinion, it's a very worthy experiment.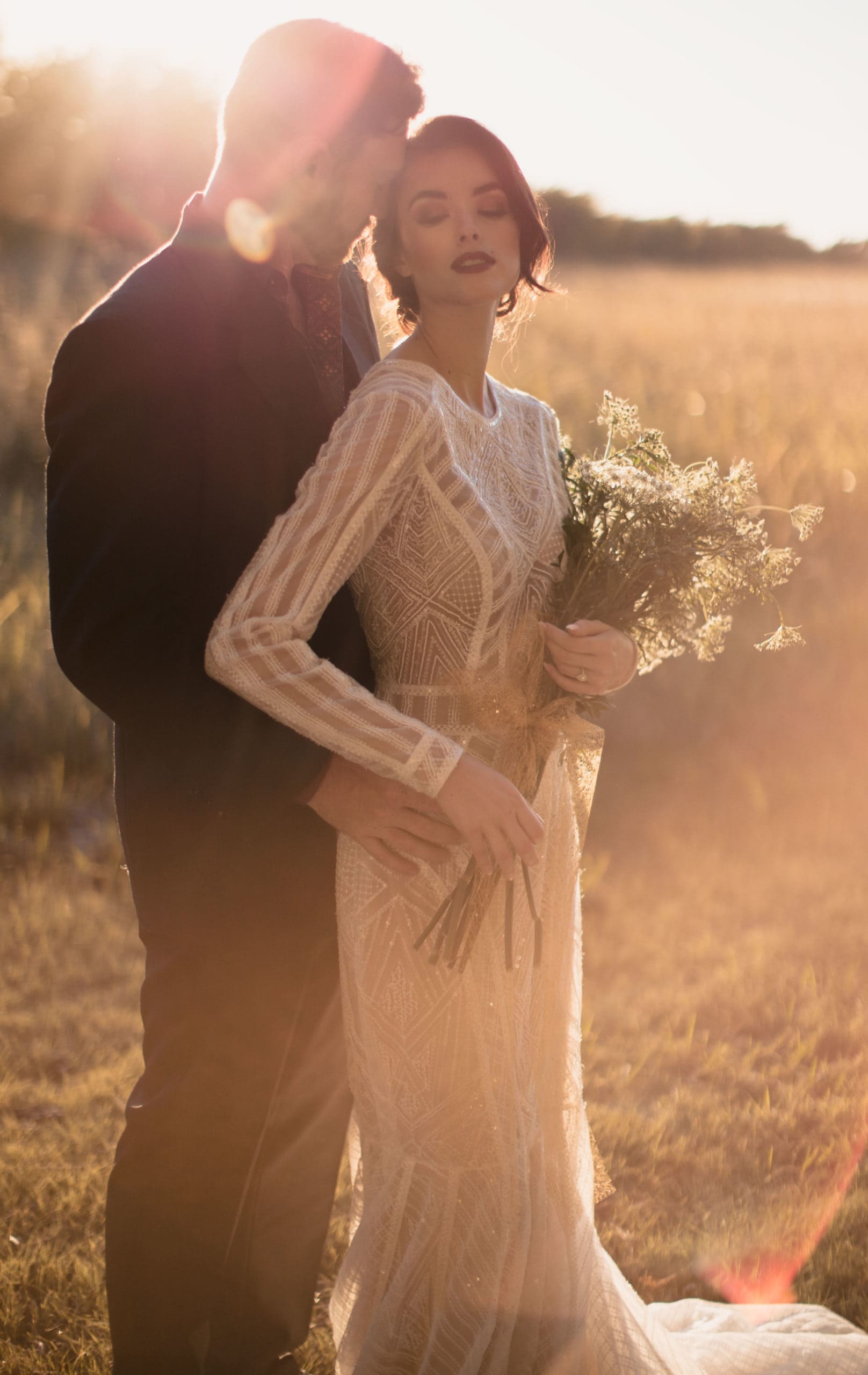 You Need to Meet and Like the Photographer
You may not be a judgmental person, but in this case, you need to be. You must like your wedding day personal photographer personally to have the best adventure elopement photography.
This is important for a multitude of reasons.
The first one is interaction. You and the photographer will need to communicate, discuss, and interact about a lot of things, both before and after the wedding. So, it's important that you like each other and enjoy the company of each other. Otherwise, all of it will feel like a chore and the quality of the photos will take a hit as well. If you travel abroad for your elopement you will need to either be able to communicate in the photographer's language or they will need to speak English, like this photographer in Paris.
The next reason is trust. When you like the other person, there is a certain sensation of trust that comes with it. If you don't trust the photographer, you may very well spend your wedding day arguing with the photographer.
Book Early
We cannot emphasize this enough. Many people do their research very well and find the perfect match for their adventure elopement photography. However, when they get into contact with the best elopement photographer for their elopement, they find out that the photographer is already booked for the day.
Do you know what is the biggest reason behind it? People don't book early enough.
Believe it or not, elopement photography has been a mainstream profession for quite some time now. As of now, the supply is less than the demand. This means there that the best elopement photographer for you might be booked out months in advance.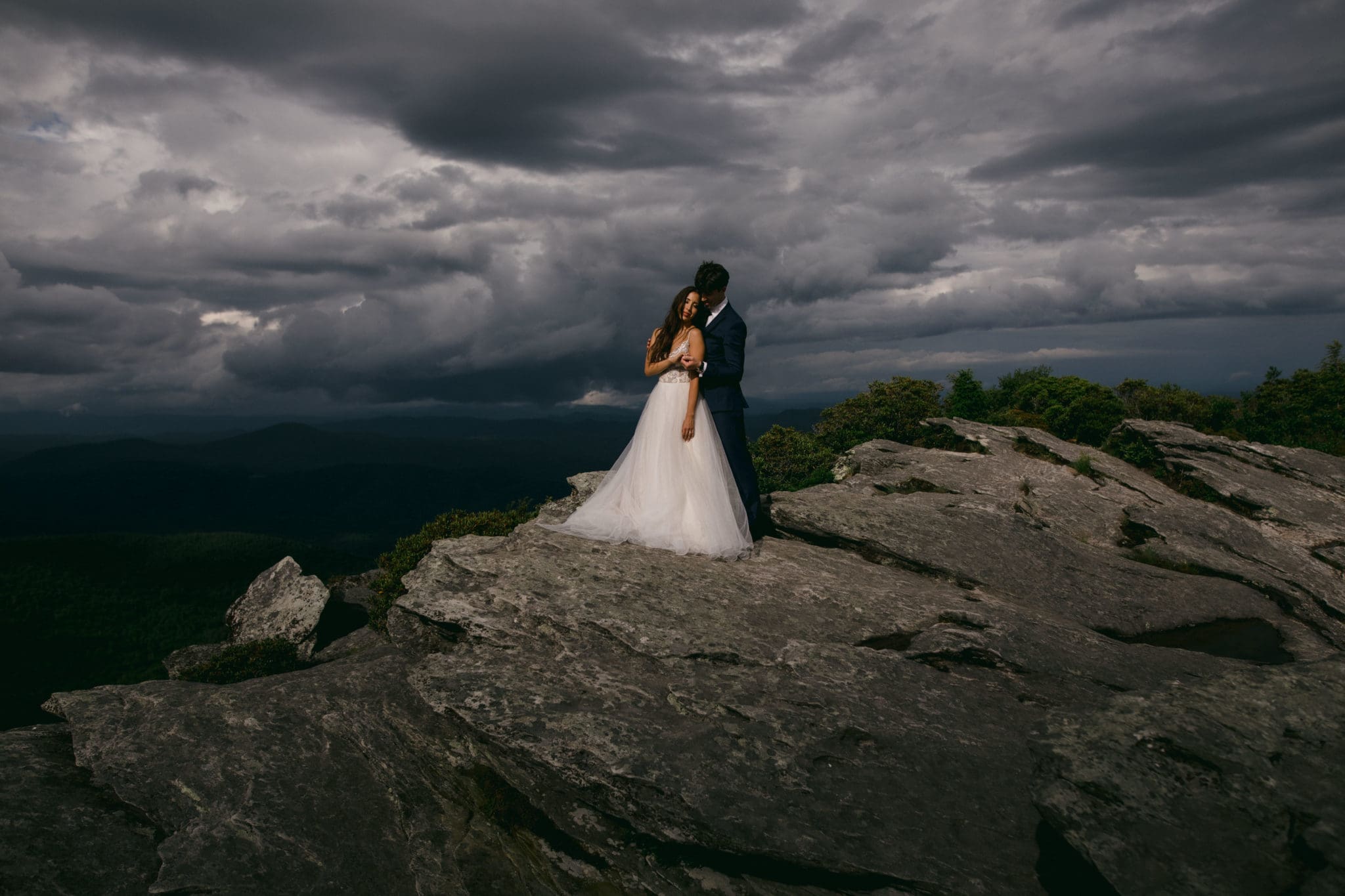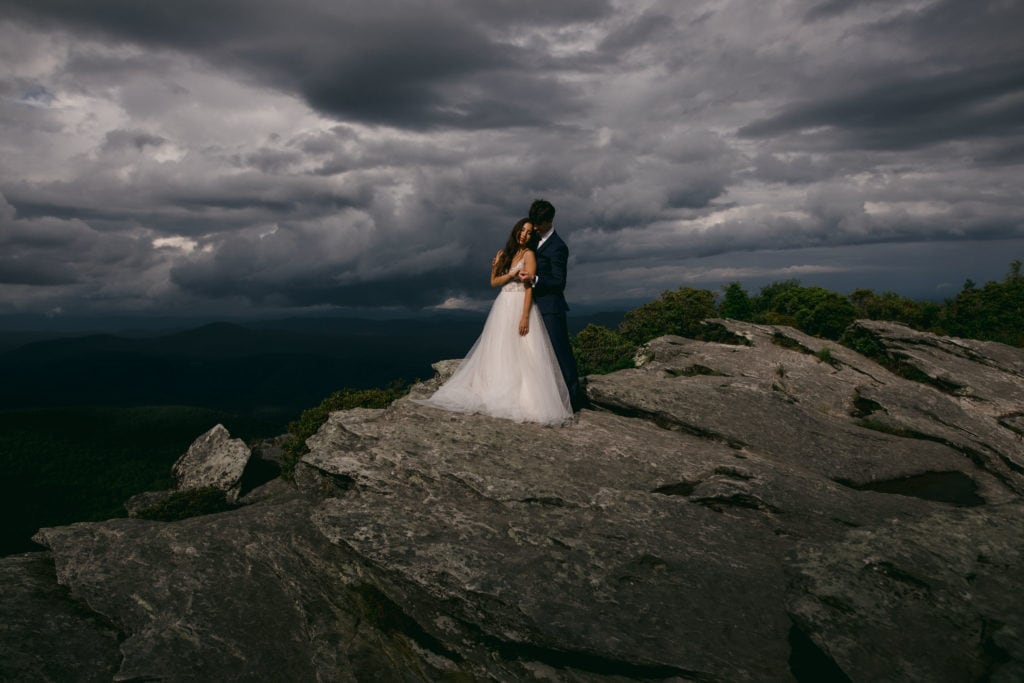 What it does is puts immense pressure on the schedule of the photographers. We've even seen professionals getting books 1 year prior to the wedding date. It's a very real phenomenon.
So, what you need to do is make sure that your photographer is available on that magical day you've been planning. But you need to start looking before it's too late!
Understand Elopement Pricing
Generally, the cost to hire an elopement photographer depends on what kinds of pictures they capture, what their experience level is, and how much they are in demand.
The services that are offered can also determine the price along with the location of the wedding elopement photography. International elopement weddings are almost always more expensive due to travel expenses.
Photographers sometimes combine wedding ceremony officiating services along with photographic documentation for an additional price as well. Depending on if your elopement photographer will need to file paperwork with the authorizing county the couple will usually incur the costs of the court's fees.
Never Ask A Friend to Be Your Wedding Photographer
As obvious as it is, it's one of the biggest mistakes you can make to ruin your adventure elopement photography. Even if the friend or the family member is a professional photographer, you're better to let the relationship continue to be positive without the pressure of wedding elopement photography.
It ultimately comes down to emotional involvement. You want your photographer to understand your emotions on the wedding day and know that this is a job, but not as intensely as a friend or a family member. Moreover, if they're invited to the wedding, they'll miss out on some beautiful moments if they're too busy taking your pictures!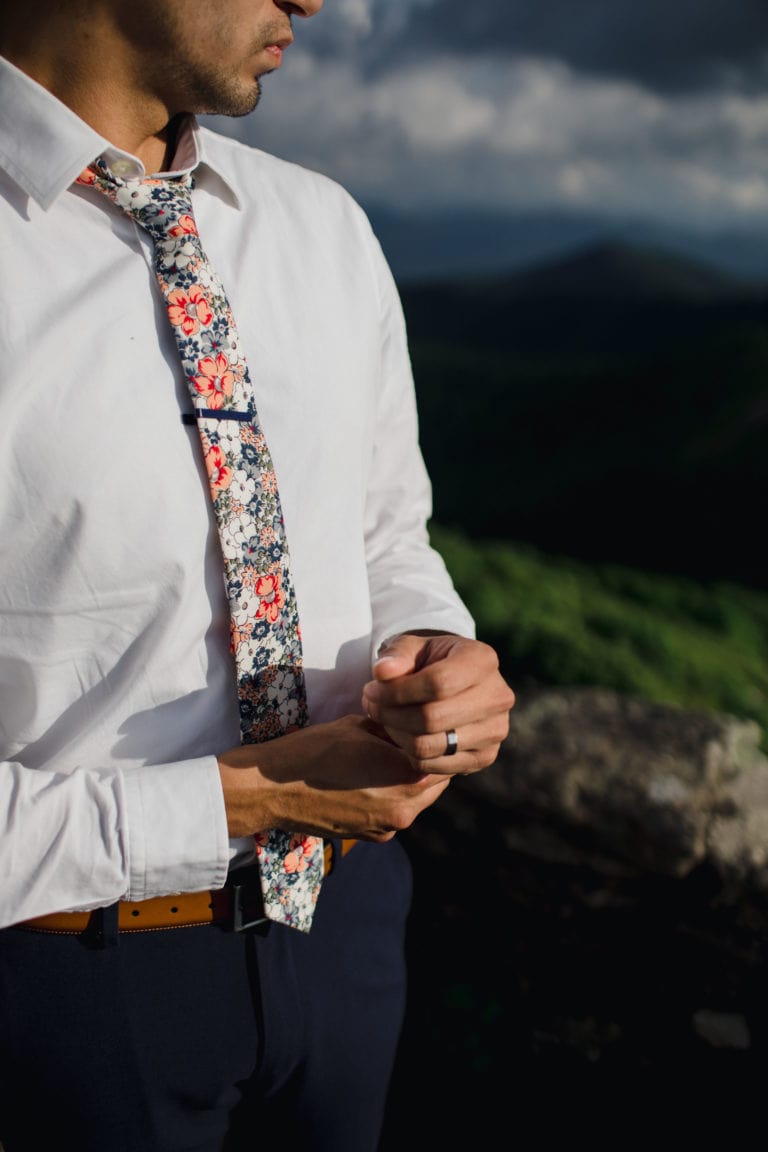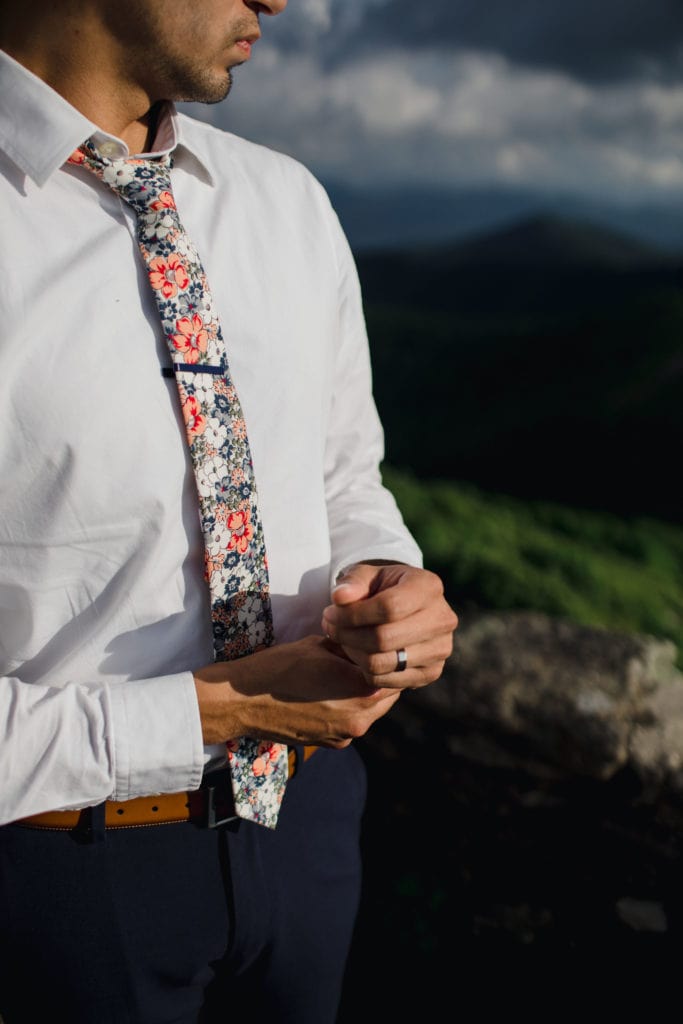 Questions to Ask an Elopement Photographer
You can do your own research on the photographer that you want to hire. You even have shortlisted a few. Now, it's time to get to know them better. It's good to get on a quick call and as the questions that you're dying to ask the photographer.
Here is a list of demo questions that you should be asking for the best adventure elopement photography. You can ask any question you want to satisfy yourself that this is the right wedding day photographer for you.
Do You Have Albums and Galleries that I can Take a Look at?
It was kind of obvious, wasn't it? You were going to ask for samples anyways. But when it comes to dealing with a professional photographer, it's best to ask for their portfolio where you can see all of their past projects. It helps you understand how the photographer performs in different scenarios.
The more experienced photographer you go for, the better-looking portfolio you'll get. The thing is, making an elopement photography portfolio takes a certain level of skills and understanding of the matter.
So, when you get an amazing portfolio proven to be authentic, there's no reason not to hire the person. A better real portfolio almost always means better quality of photography.
"She captured our elopement perfectly"
-Megan & Kambel
Do You Carry Insurance?
You didn't think of this one, did you? It's not mandatory, but it certainly makes things easier. It's especially true if you're going with a photographer who uses analog SLR cameras. The images may get destroyed for some unknown reason. Even digital cameras are notoriously known for corrupting data. It's not a good situation for either you or your photographer.
That's where insurance comes into play. Having insurance on the photography contract will compensate the photographer for redoing your images. Moreover, some venues have made this mandatory to show proof of insurance for elopement weddings.
What Experience does the Photographer have?
If you are seeking adventure elopement photography your photographer should have the knowledge and experience required to navigate the wild with their couple. Does your photographer have any knowledge of first aid in case of an emergency? Do they know CPR? What happens if you encounter wild animals? As a photographer that is also a veteran there is a definite advantage to have this type of valuable training in case the rare and unfortunate event does occur.
So, when you're contacting the photographer, ask these type of questions.
Are You Willing to Sign a Contract?
The less experienced photographers often don't want to sign contracts with the clients. It's because they're still not confident enough to take on the legal ramifications if they mess up on a wedding day.
Anyone that provides wedding elopement photography should have a contract for their clients to protect both parties and set clear expectations. I clear contract will should outline expectations, timeline for editing and outline the services provided.
"She definitely has a way of helping couples focus on each other and to be in the moment."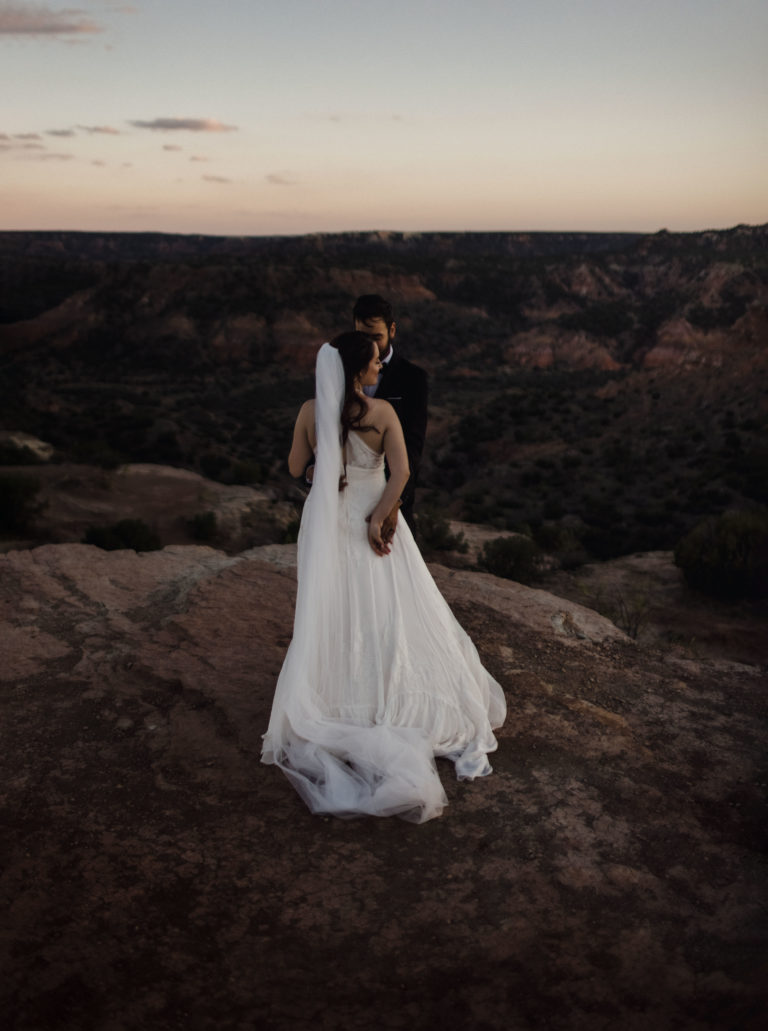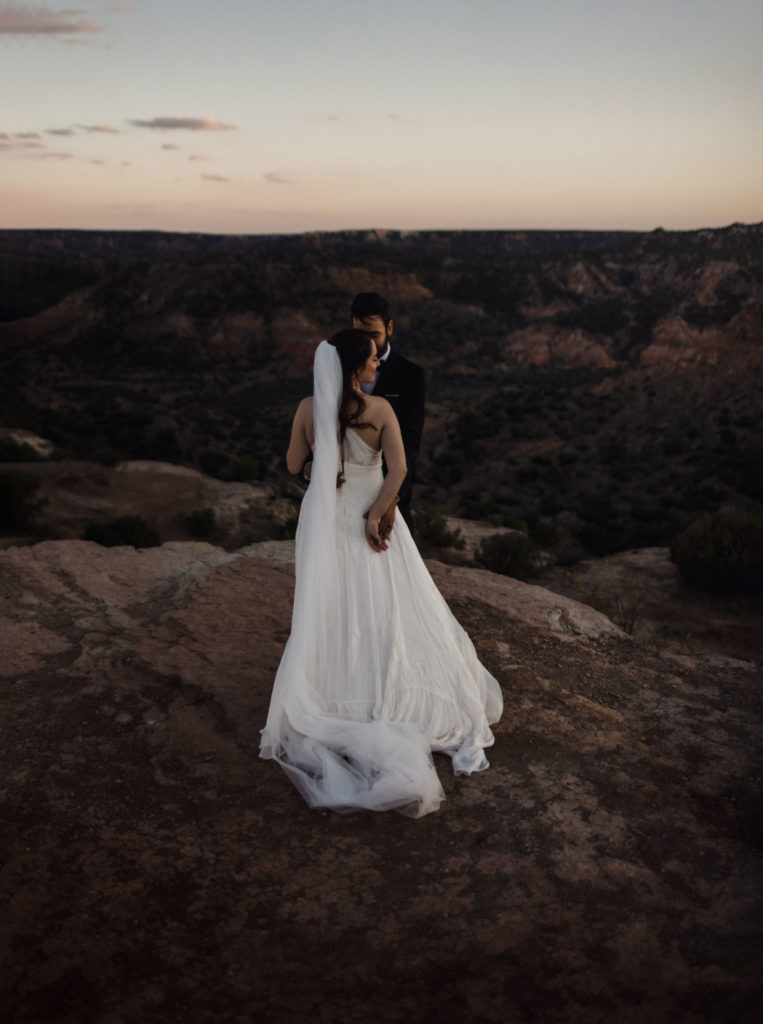 Do You Direct or Freestyle?
There are many types of photographers. One type directs the subjects on every move. They set the lighting and the positions for the photos. The other type doesn't do any of it. They let the client enjoy their time and click away from a distance. And there are the elopement photographers like myself that allows the natural connection of a couple to unfold but if assistance is needed along the way they are happy to give advice in posing to maximize the angles.
Depending on what you want, you need to ask the photographer what they're comfortable with. If both of your terms align, you've got yourself the best elopement photographer for your wedding day.
More Questions to Ask……..
What happens if it rains during our elopement?
Do you back up your image files?
How many hours of photography coverage do I receive?
Do you have a second shooter?
Do you have reviews?
Do you use artificial lighting or natural light?
When will I receive my wedding day images?
Do you offer a "sneak peek"?
Do you follow Leave no Trace principles?
Wrapping Up
Many couples make the mistake of comparing traditional wedding photography and elopement photography. While technically both are the same, adventure elopement photography needs to come from a photographer that is willing to communicate on a daily basis if needed and can assist in many more ways than what a traditional wedding photographer would.
It's always better to go with professional and the best elopement wedding photographer for you!