Eloping is rapidly becoming a popular wedding choice since it offers a less stressful, less costly, and more private alternative to a conventional wedding. However, it can still be quite daunting due to its attached stigma, making it hard to find all the right resources and relevant information. This article offers a comprehensive guide on eloping in North Carolina so you can prepare efficiently for your big day.
State Requirements for Eloping in North Carolina
According to the North Carolina Judicial Branch, it is legal and permissible to elope in North Carolina, provided you have a marriage license, two witnesses, and an officiant. The marriage license must be acquired before the wedding from the Register of Deeds office, and there is no waiting period between when you obtain the license and when you hold the ceremony. However, the marriage license expires two months after its issuance. Same-sex marriages are permissible.
Whether or not you decide to invite guests to your elopement or small wedding, you have the option of getting married in your local area. You must visit the nearest courthouse to sort out the paperwork and decide on your elopement day without needing legal witnesses or an ordained officiant.
Other requirements include the following:
Both parties should be 18 or above (unless they can show written parental permission) and must file the application in person at the County Register of Deeds Office. In some counties, you have the option to apply online if you are a couple getting married out of state.
Valid IDs or birth certificates along with proof of SSN.
The marriage license needs to be submitted to the Registry of Deeds in less than 10 days after signatures (some officiants offer to complete this step on your behalf, but you can do it yourself).
The marriage ceremony may be performed by an ordained minister of any religion, a church-authorized minister, a magistrate, or a state or federally-recognized Indian Nation. Unfortunately, North Carolina is not a self solemnizing state.
Marriage ceremonies performed by online ministers are presently not recognized by North Carolina.
Two witnesses to sign the marriage certificate.
Cost of Eloping North Carolina
The current average cost of getting a marriage license in North Carolina is $60, but the exact cost and payment methods will differ depending on the county. In Durham County, for example, money orders, cash, and cashier's check are the most common payment methods.
If you require an additional certified copy, you can expect to pay an additional $10. A marriage license obtained in a particular NC county may not be used in another state or county.
Another essential factor to consider when choosing to elope in NC is the cost of photography permits in certain areas, especially parks. While the exact cost will vary depending on the park, a national park can cost you under $150, but that amount can increase if you invite too many guests.
Best Places to Elope in North Carolina
Choosing your location is the first and most crucial step of eloping in North Carolina. It can also be the trickiest since the state has so much to offer – from tall, majestic mountains to sandy beaches, there is an array of options North Carolina elopement locations are in abundance.
The location you choose will depend on an array of factors, including the number of people attending, your budget, whether or not you want privacy, a particular kind of scenery, the activities you want to do, and the history of the place. To help you decide, we have compiled the best places to elope in NC.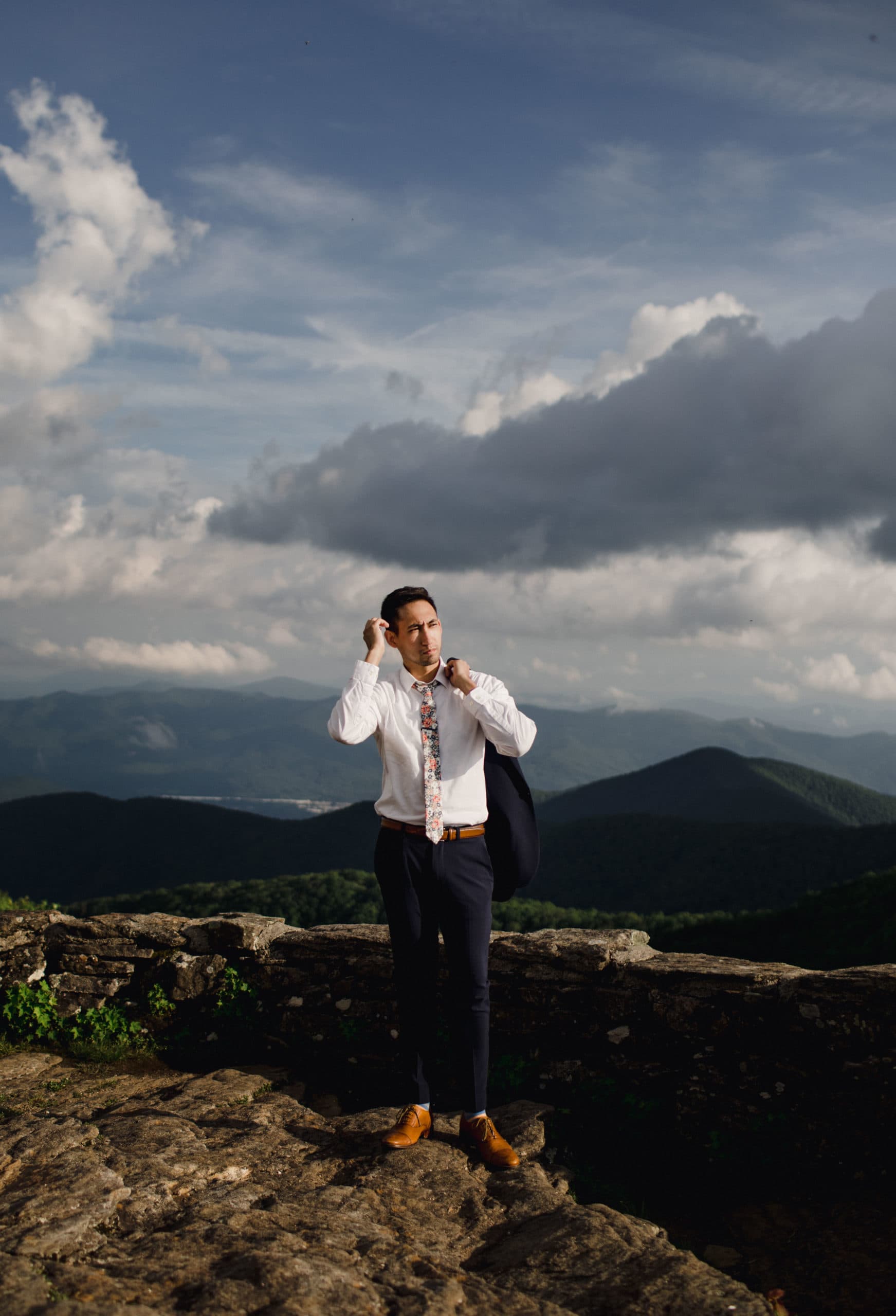 Lake Glenville
Lake Glenville is a serene reservoir only 8 miles away from Cashiers in Jackson County. The location is ideal for small groups and offers a very budget-friendly option with many outdoor activities, such as skiing, tubing, swimming, and fishing.
Three waterfalls are unique features of the lake, which will add the perfect romantic touch to your wedding destination. After the ceremony, consider exploring the lake and seeing the lush foliage and flowers, do a picnic, or watching the sunset.
The Swag
The Swag is a romantic mountaintop hideaway that makes for an ideal spot if you want to give a luxurious experience to a few friends and family members who are not worried about the rain. Perched atop high-rise mountains, the Swag beautifully combines history, storytelling, and hospitality.
You can savor every wedding moment, from cozy nooks to broad lawns and rustic roots. When you book for a wedding, the Swag will take care of all the responsibilities, from wedding officiant to wedding cake, flowers, photography, music, and internal transportation.
Olivette
You can book the venue at Olivette for 2 hours and use the rest of your time to explore the 411-acre historic farm. These include a seven-acre riverfront beach, a private river island, beautiful walking trails, community gardens, a fire-circle amphitheater, and a pavilion for an outdoor ceremony.
Blue Ridge Parkway
If you invite less than 15 guests, then the Blue Ridge Parkway is your best bet for an outdoor ceremony. Sprawled across the central and southern Appalachians, the Parkway offers a phenomenal sight of the regional flora and fauna. Many of the Asheville elopement locations are addressed in resources within my blog.
Once you are done with the wedding ceremony, you can use the remaining day exploring the unparalleled diversity of vegetation, wildlife, climate, and geological features. You will also experience the majestic encounter with Mount Mitchell, New River, Linville Gorge, and Whitewater falls.
Best Time to Elope in North Carolina
Luckily, North Carolina is a place where you can elope virtually any time of the year. However, your location decision will be determined by the weather, how many people in attendance and activities you plan to do.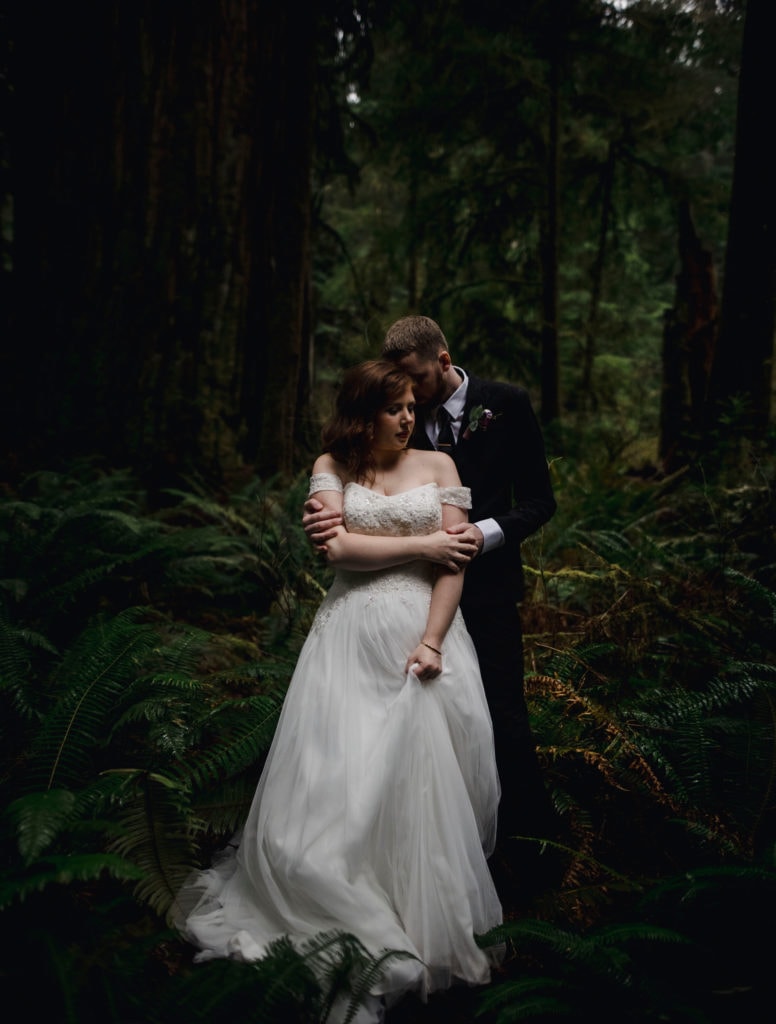 Seasons
The peak times to elope in NC are September to mid-November and the first half of April to early June. If you decide to elope during these times, book your venue, accommodation, and permits well before so you don't have to compromise later.
October is foliage season, making it the busiest month of the year. It is not recommended that you book during this time, especially if you choose locations such as the Blue Ridge Parkway or Lake Glenville. Open spaces like these will be swarming with tourists and other couples looking to get married, which means a lack of privacy.
Winter is an excellent time to elope in NC since it is low season, and you can avoid large crowds. You will find many options if you are into winter activities like winter hikes, skiing, and waterfall exploring.
If wintertime is not your thing, consider eloping during late spring or early summer when the waters are refreshing and the landscapes are lush. During this time of year, activities like whitewater rafting, kayaking, and off-roading are very popular. Avoid your elopement in July and August since the weather can get very hot and sticky.
Weekdays vs. Weekends
Eloping on a weekday offers smaller crowds at beaches, parks, and other public spaces. You will most likely also find better prices from wedding vendors. Another bonus of eloping on a weekday is that you can initially spend a few days with your significant other and then extend the celebration to the weekend with your loved ones.
Daylight vs. Nighttime
If you are planning a wedding day packed with activities, it is best to start early in the morning – perhaps during sunrise as you will catch the beautiful light and have the entire day to have fun.
You could also keep the ceremony during sunset, then use the rest of the night indulging in romantic activities with your partner.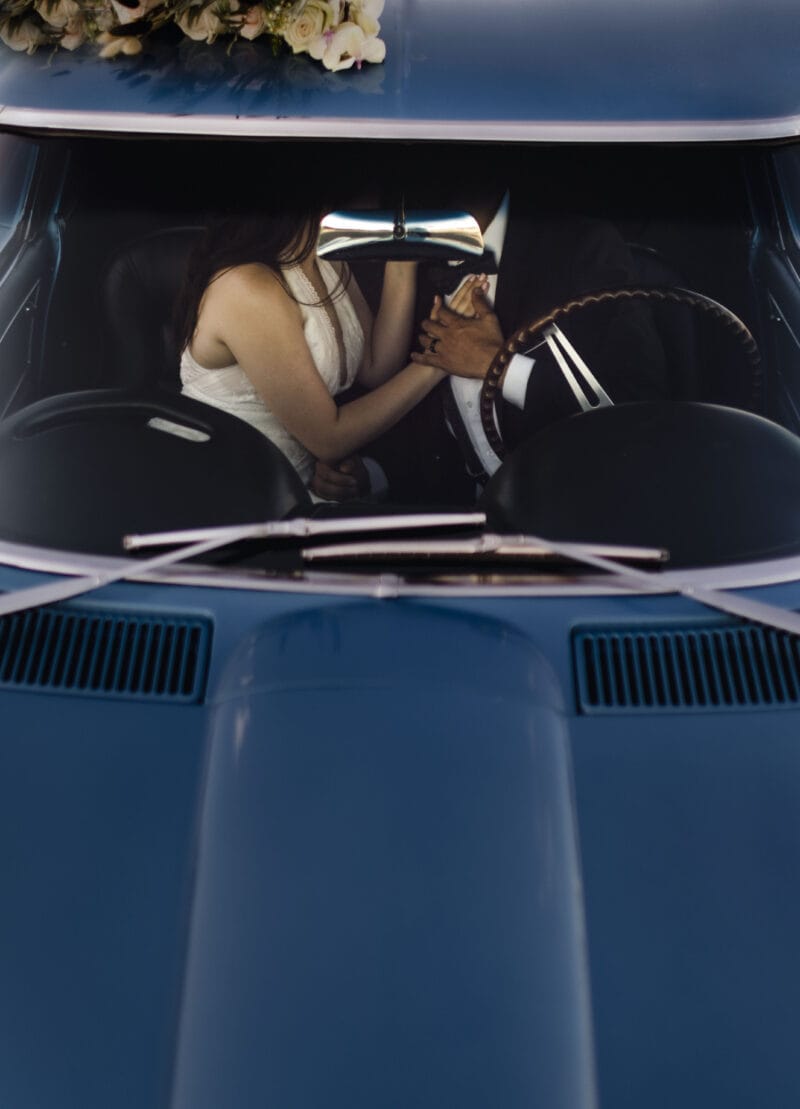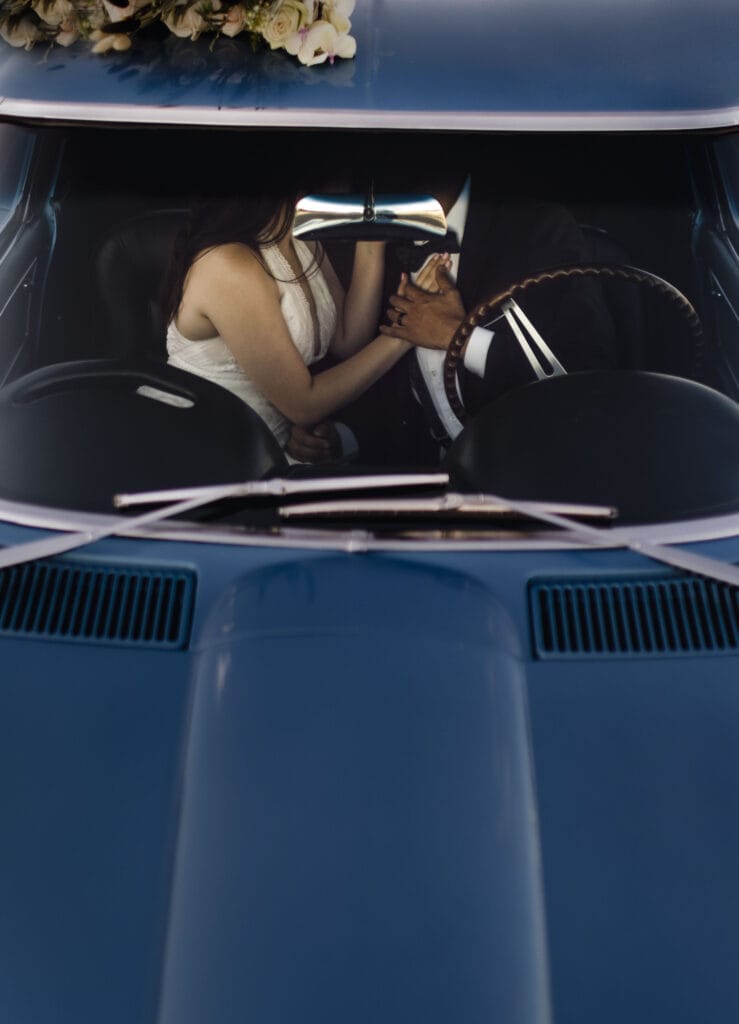 Vendors for Elopement in North Carolina
Many vendors in North Carolina can make your wedding day a dream–come–true. The wedding vendors you choose will depend on your vision for the ceremony and your budget. Remember that elopement vendors may be a little challenging compared to traditional wedding vendors, so you should start your research early. Similarly, if you plan to elope in NC during peak season, you will have to start looking for vendors a few months prior.
Finding officiants, florists, hair and makeup artists, catering services, and photographers/videographers would be best to make your day magical. If you book an elopement package, you will not have to worry about finding separate wedding vendors, as the management will take care of everything.
Plan your Day
This is perhaps the most fun part of the planning process. Work alongside your Asheville elopement photographer to create a timeline for your elopement day with an ideal location as your wedding venue. Do you want to spend the day at the beach, then go for a hike, and conclude the day with dinner at a fancy restaurant? Put together a detailed timeline, and add buffer times, especially if you travel from one location to the other.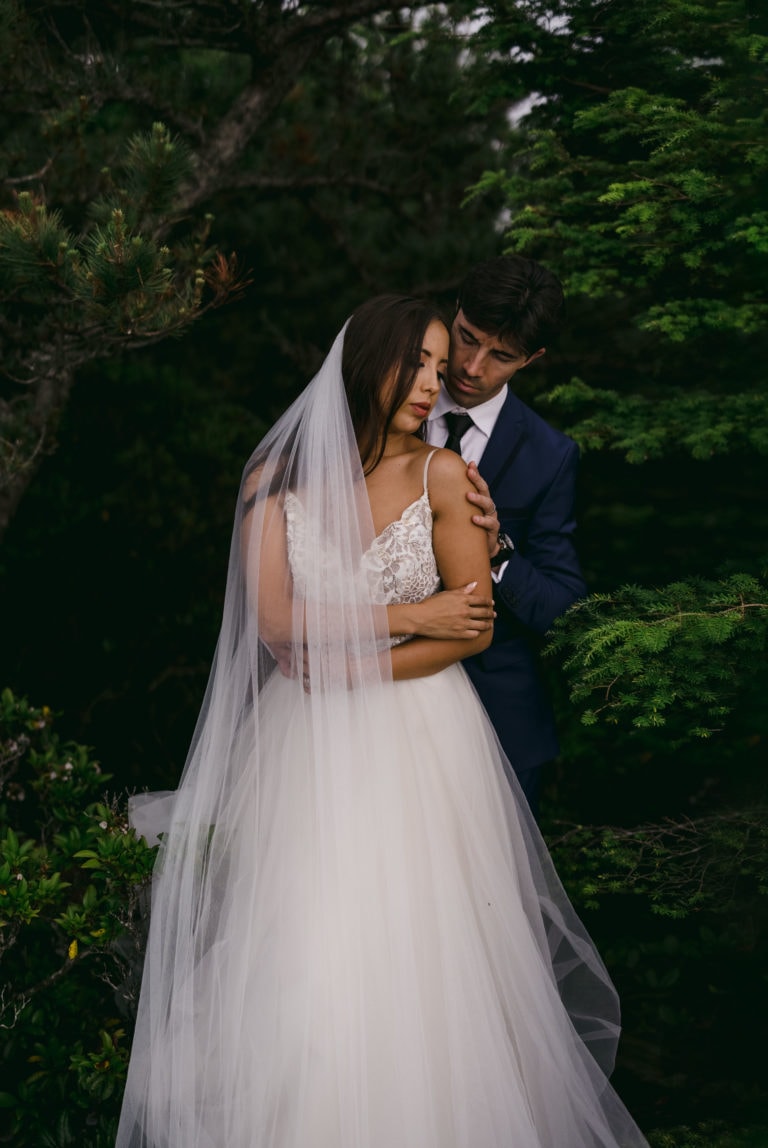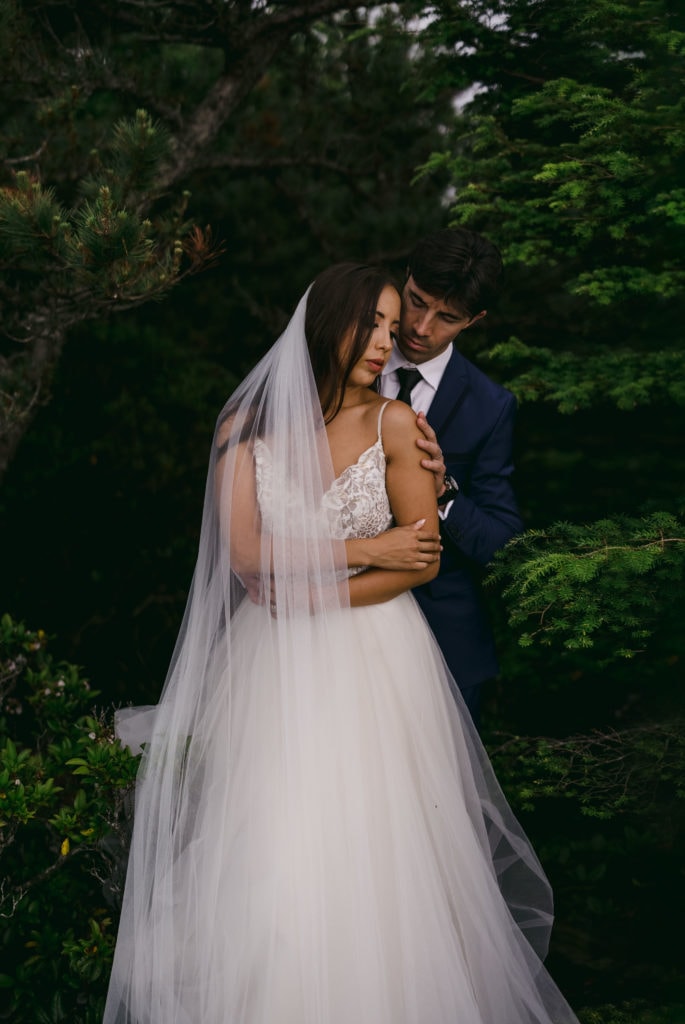 Wrap Up
Even though your wedding may not be traditional, it doesn't mean you have to skip the fun and celebrations. Intimate weddings should be celebrated! It is still your big day and should be planned in detail and celebrated to the fullest! This will vary depending on the couple but taking out 4 to 6 hours of the day to make the most out of your elopement without feeling rushed or stressed is best. Create a comprehensive timeline in collaboration with your North Carolina elopement photographer and see what works best for you and your partner.