A mountain wedding can be like a dream come true. Imagine looking over the vibrant vistas of Smoky Mountain, hand in hand with your partner. From the balcony, you can see the world spread all out in front of you and the one you love.
Getting married is all about making some of the greatest memories you and your partner will share, ones that you may cherish for a lifetime. A local venue in the middle of the city or a wedding chapel just won't do couples that want to be inspired by nature's beauty while reciting their wedding vows.
Your elopement or wedding deserves to be beautiful, and there is no other place in the Eastern United States as fantastic and unique as the Great Smoky Mountains. It might not be the most famous national park, but it is certainly the most popular – more than 12 million people visit every year.
Don't worry about the crowds, though. The Smoky Mountain national park covers over 180,000 acres and there's plenty of space and venues for you to plan out a beautiful wedding. Whether you want to hold your wedding in the autumn when the trees are glowing like embers, or in the summer amidst a field of wildflowers, Smoky Mountain Wedding venues could be exactly what you need.
Keep reading to find my selection of a wide range of high budget and affordable wedding venues in Tennessee and some of the best North Carolina Smoky Mountain wedding venues.
" The Smoky Mountains or Blue Ridge Mountains will always be one of the most beautiful locations to elope or have a destination wedding."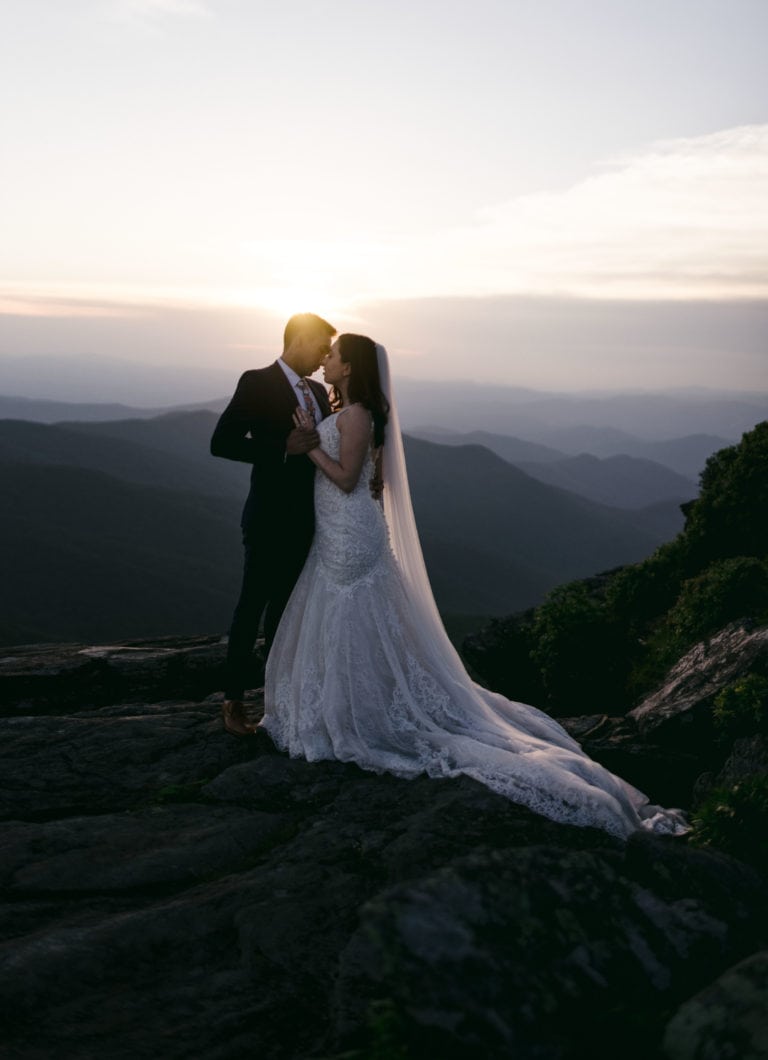 Why look at Smoky Mountain Wedding Venues?
Picking the correct venue is one of the most important decision to make leading up to a wedding or a vow renewal. So, before we go any further we need to explain, why Smoky Mountain? It's a beautiful place, no doubt about it and is also one of the top elopement destinations. However, there are many other natural and scenic venues that are just as wonderful!
For starters, the Smoky Mountain has a unique natural feature and is one of the most beautiful locations to elope with many outdoor wedding venues. There is no other natural park in the US with that mysterious smoke! Those who visit it say it's a unique experience that gives the mountains its name and this feature sets the scene for a romantic mountain wedding. Making your wedding unique and memorable!
Fun Fact: The Smoky Mountains get their "Smoky" fog from the plants in the park that produce an

organic, blue vapor.
Remember that you can stay married for decades, but you only get one wedding. So, let's make this one wedding count.
The unique features and vibrant colors of the Smoky Mountains make for amazing photos and there are many Smoky Mountain wedding venues to choose from. Your wedding photographer will thank you. Years down the line, glancing at these photos will immediately bring up all those vivid memories and you will be thankful that you chose one of the top elopement destinations.
Smoky Mountain is located at a good distance from the hustle and bustle of city life, but not so far away that it's completely cut off. Let's face it. A wedding out in nature sounds great, right up until the moment some issue crops up and you are too far from a town or city.
It is located between the sprawling metropolis of Knoxville and picturesque little Asheville. It's an hour's drive away from both of them. If any of the venues inside the park don't appeal to you, don't worry. There are a dozen Asheville wedding venues a short drive away. Asheville itself is a quaint and attractive town focused on art and culture.
Located on the heights overlooking Pigeon Forge on the Tennessee side of the border, the Magnolia is a beautiful and luxurious venue. It's one of the highest-rated and hotly contended Smoky Mountain wedding venues in this region. You may have to make reservations up to a year and a half in advance.
The Magnolia is nestled atop a mountaintop, so you'll have to take a cable car up to the venue. You can have up to a hundred guests at the Magnolia. With panoramic views of the Smoky Mountains, the Magnolia is a world-class venue. If you want something more upscale than a mountain cabin or old chapel, this is the go-to.
The Magnolia blends both indoor and outdoor areas. If you rent out the Magnolia, you will have free rein of the entire mountaintop. There's plenty of room for outdoor festivities, indoor soirees, and some quiet time with your partner away from the hustle-and-bustle all at the same time.
Above the Mists evokes a very particular image with its name – you and your partner, standing together overlooking the pale mist winding about the Smokey Mountains. This is a much smaller and more intimate venue, focused on a blissful outdoors experience. You can have a ceremony with just your partner, or invite up to 40 guests, all at affordable prices.
Above the Mists gives you a lot of options for outdoor spots where you and your loved one can dedicate yourself to each other along with indoor and outdoor space – mountainside patios, a riverside, a vineyard, an intimate gazebo, and more.
Above the Mists also gives couples their choice of locations for wedding receptions, depending on how many people will be in attendance. You can have a small family affair at the wedding venue or cabin, or go larger by shifting to a nearby restaurant once the ceremony is over.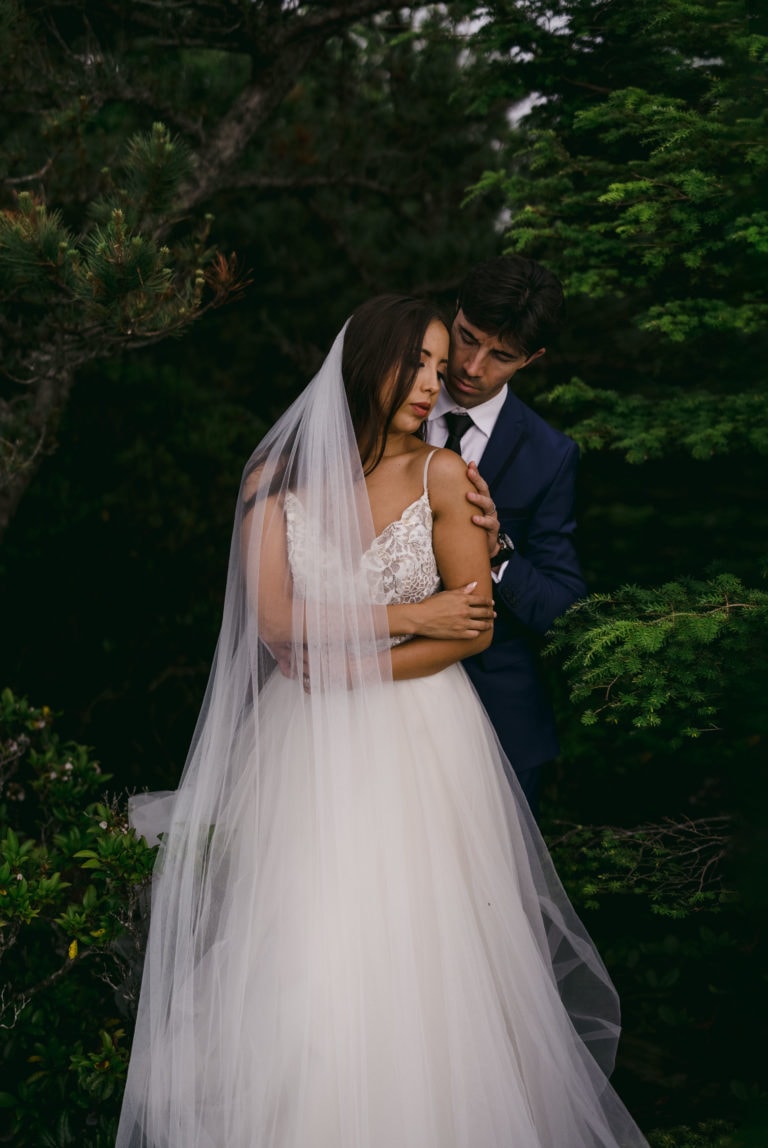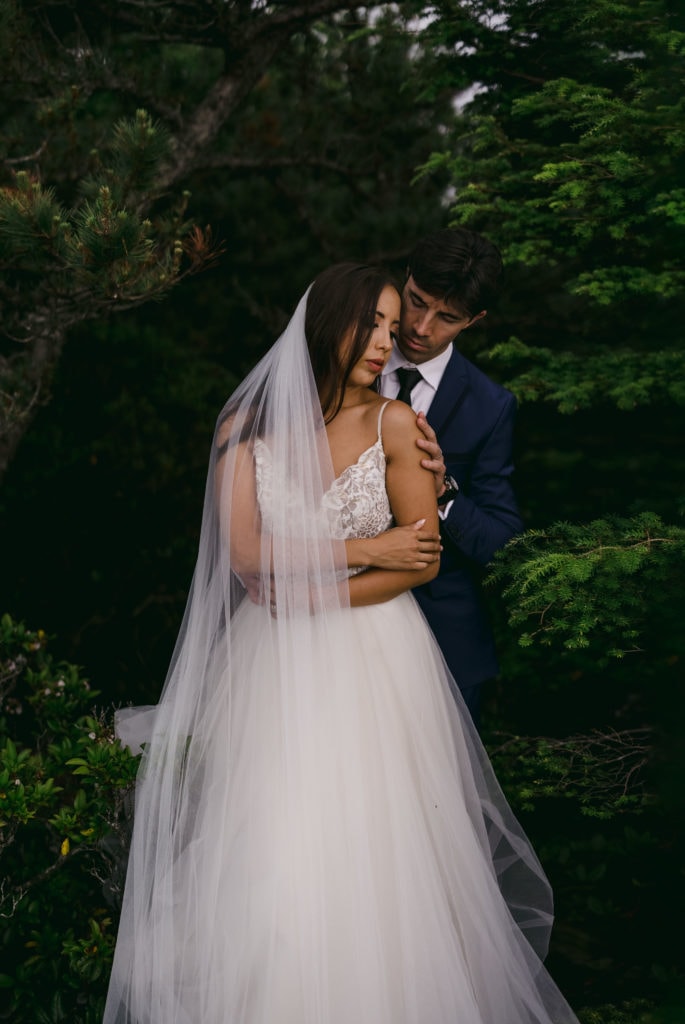 For some English charm, the Old Edwards Inn and Spa is one of the best North Carolina wedding venues for you and your soon-to-be spouse! Catered by an award-winning restaurant, the Old Edwards Inn offers both grandness and intimacy.
On top of having myriad event venues, you and your family can book in early and enjoy a few nights at one of the most luxurious inns in the state. If you're holding a small wedding, you can reserve the Club Boardroom or the Hutchinson House. On the other end of the spectrum, the Pavilion at the Farm will accommodate more than 270 guests.
It is possible for you to get married at the largest home in the United States, this historic country estate includes several sprawling gardens, a winery, a conservatory, equestrian center and farm, ballrooms, champagne cellar, an Inn, and cottages.
Biltmore Estate is the pinnacle of Gilded Age architecture and covers 178,926 square feet, the house is still owned by the ancestors of the Vanderbilt family but feels more like a palace than a privately owned home. Every location of this chateau boasts sweeping views whether its the 360 degree panorama view of the Blue Ridge Mounatins or the decadent 1920s art deco decor. The property spans over 8,000 acres and includes over 20 miles of hiking paths through
The estate can easily accommodate a maximum of 600 guests but does offer couples on site locations for more intimate weddings, this opulent venue offers nine different areas for gatherings of just about every size. You can't help feeling that this Asheville wedding venues is straight out of the set The Great Gatsby and a Biltmore wedding no matter where will feel very opulent.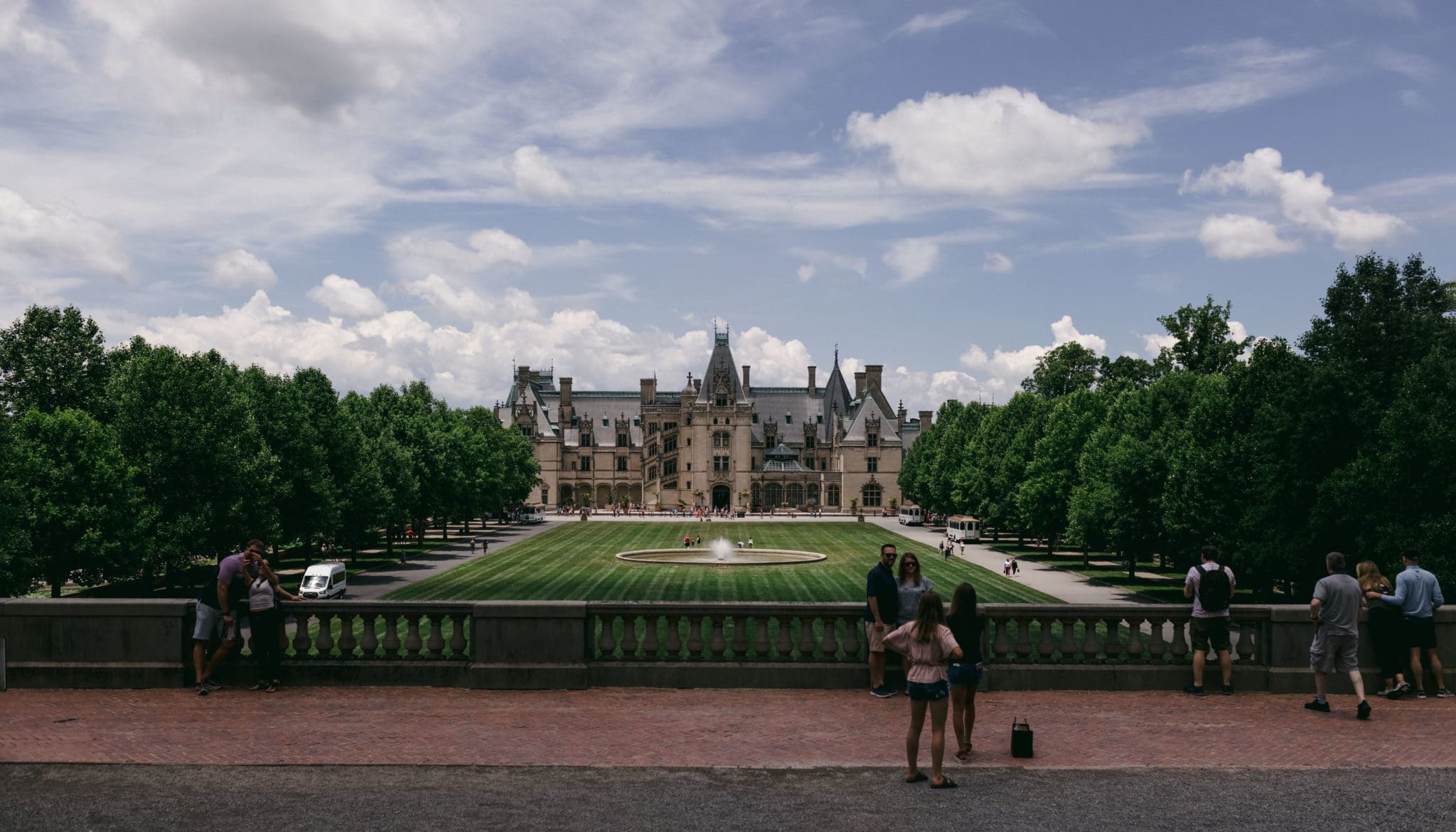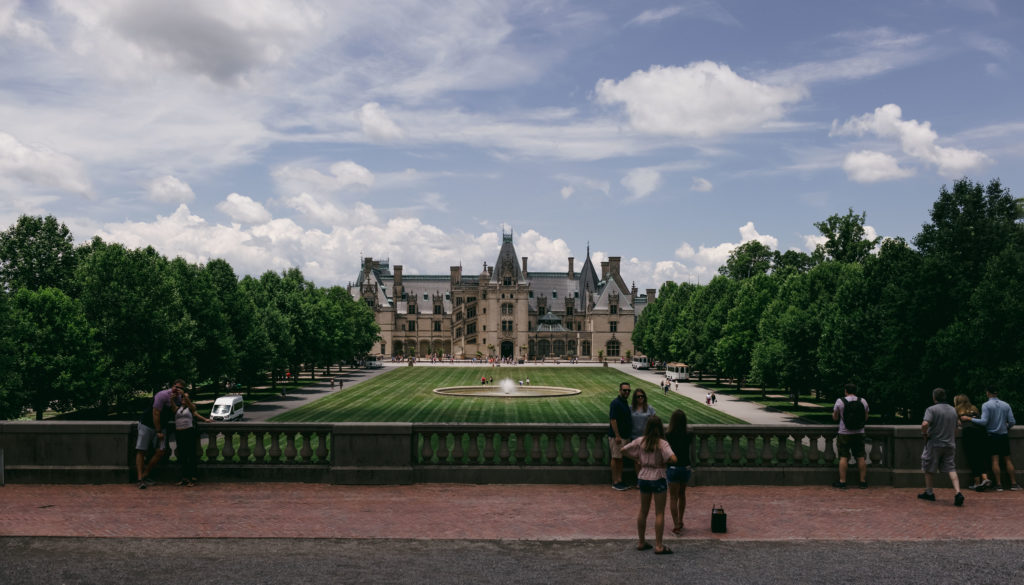 Not quite on the Smoky Mountains, but close enough that you can appreciate the beautiful vistas and incredible scenery. Biltmore Village Inn is one of the top Asheville Wedding Venues. Compared to the others, this venue is quite small. If that's not a problem for you, then you will find it to be an amazingly intimate location for your family and friends to stay over the course of the wedding.
Biltmore only fits up to 32 people in an event, so you should keep the invitations list trim and tidy. Of course, if you are planning to elope rather than hold a big wedding, then this place is the perfect fit. It's affordable and combines the wedding package with a honeymoon stay at a romantic cottage.
Max Patch- Top Elopement Destinations
Along the Appalachian Mountain trail is a 350 acre forest clearing on the state line of North Carolina and Tennessee, before this scenic location became one of the best wedding venues in the Smoky Mountains it was used as pasture land for roaming cattle. Couples eloping in the Smoky Mountains seek out Max Patch often for the panoramic views. A short 15 minute hike to Max Patch Mountain top summit from the trailhead located by the parking lot allows one of the most amazing 360 degree views of the Pigsah National Forrest, Mount Mitchell and Mount Craig with a view this beautiful it is understandably one of the most beautiful places to elope.
The small parking lot could accommodate 10-15 cars so your wedding or elopement guests might need to carpool. The road to Max Patch is anything but smooth and is difficult to drive at night with winding turns through the forests, drivers will need to be aware of white tail deer and the bear population that frequently crosses this rocky road but this location has the best view of all the Smoky Mountain Wedding venues.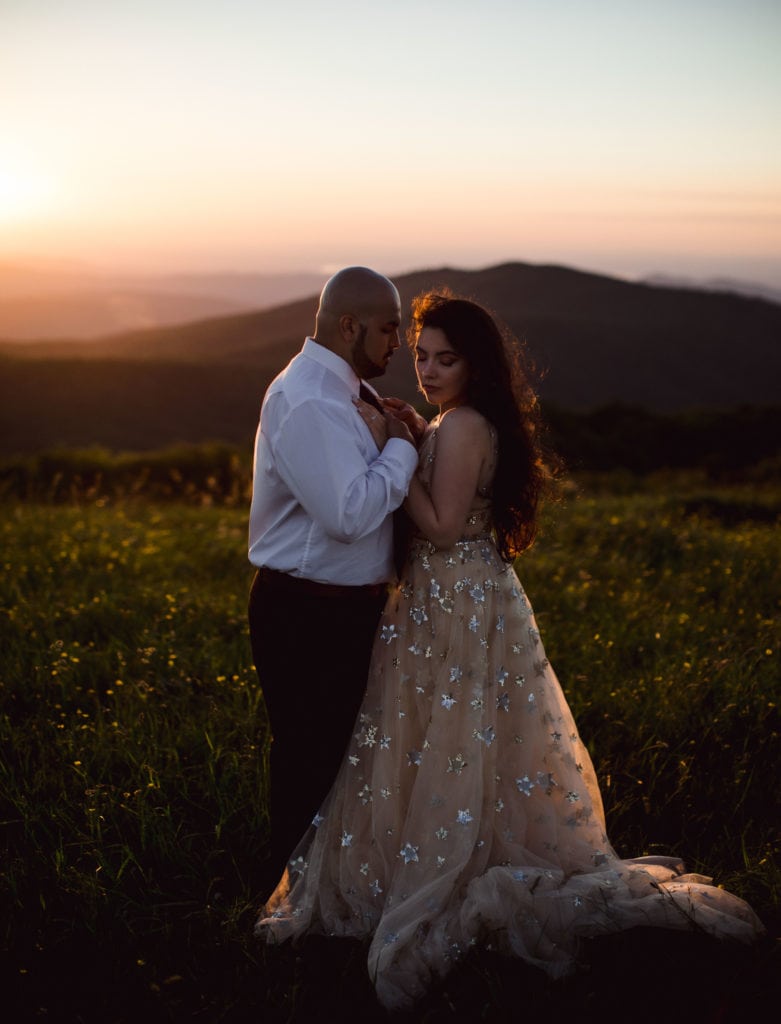 If a rustic aesthetic is more your style, a converted hundred year old dairy barn will appeal to you. Besides being a Smoky Mountain wedding venues, the working farm has been owned by the same family for the past 70 years and is home to many farm animals. The scenic wedding ceremony locations at this historic farm could include two large orchard fields, the main event barn, the reclaimed dairy barn and a newly constructed dock on a reflecting pond.
Along with being a solemnizing wedding venue, Yesterday Spaces offers couples the ability to host events with up to 300 guests which could be a wedding rehearsal dinner, commitment ceremonies, vow renewals, traditional weddings or other social events. This venue also offers the couple or the wedding party access to their Farmhouse for getting ready or to stay the night after the wedding or before your event, this well preserved home was build in 1911 and includes all the modern amenities that is required of a convenient informal accommodations.
This venue is perfect for couples seeking the to get married in one of the most beautiful places to elope while being surrounded by a rural atmosphere with family and friends.

Picking the Best Venues
Picking a wedding venue or a top elopement destination is an important decision that must be made in advance. So, talk it out with your partner before you pick one. The Smoky Mountains is one of the busiest areas in the country when it comes to weddings. All the best Tennessee and North Carolina wedding venues are packed into this beautiful region.
The best part of Smoky Mountain wedding venues is that every single venue offers the same great views and intimate settings. You don't need to worry about affordability. Whatever the price range, there is a venue here that fits it perfectly.
Compared to other exotic destination weddings, there isn't a lot of hassle involved in organizing a wedding here. Guests can fly in through the nearby Knoxville or Asheville Airports, or simply drive up and will thank you for choosing the one of the most beautiful places to elope.
Honeymooning in the Mountains
Along with outdoor wedding venues the Smoky Mountain is also perfect for what comes after the big day – the Honeymoon. You can combine the wedding with the honeymoon right afterwards if you choose one of the many Smokey Mountain wedding venues. Many venues even give you the option as part of one package!
The mountain is dotted with intimate bed-and-breakfast or resorts. Imagine a few days' stay at a mountain lodge, surrounded by nature, with only your new spouse for company. It's the quintessential honeymoon.
The mountain is perfect for honeymoon photography. You can have some amazing honeymoon shoots against a variety of backgrounds. Going for something atmospheric? Maybe the dark forest would be a good place to shoot. For a light and airy feel, there are many mountain trails with wide-open views. Any memories you make at Smoky Mountain will look great framed on the walls of your home.
The Wedding Venue of Your Dreams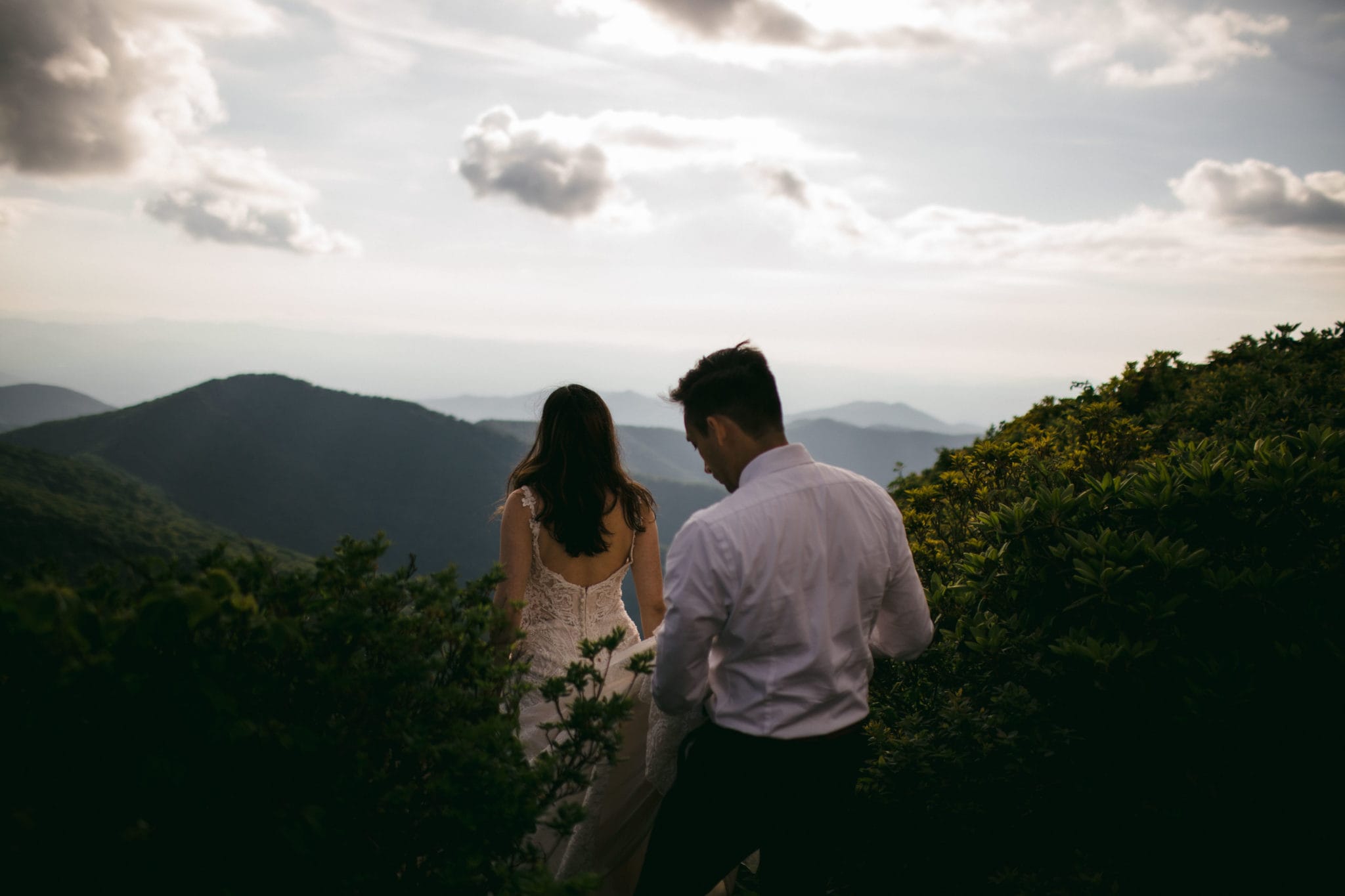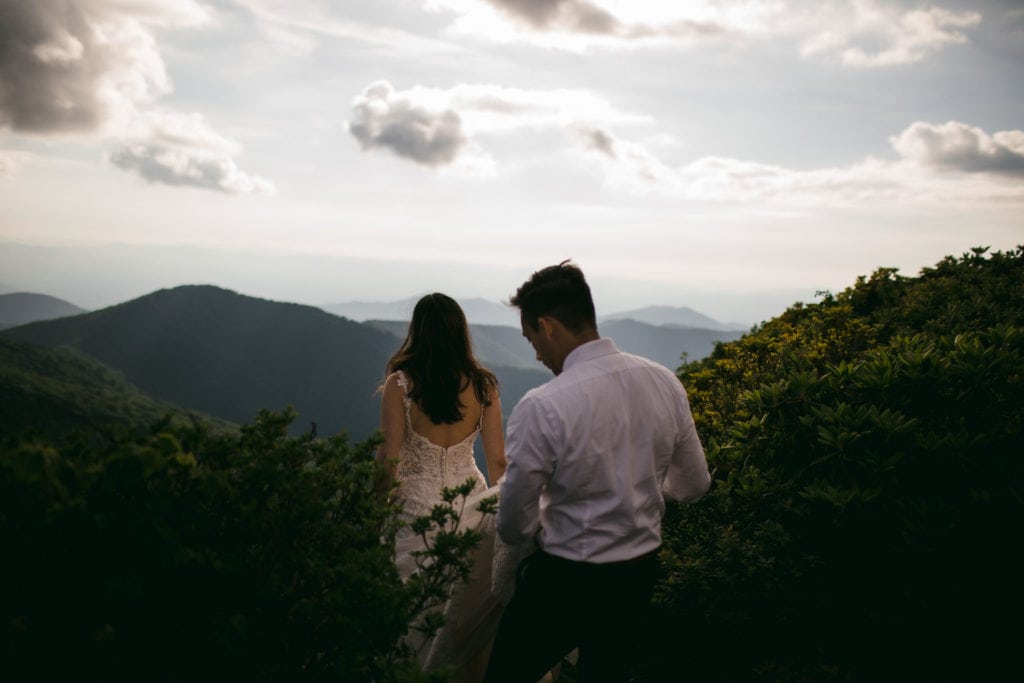 You can't hold the wedding of your dreams if you don't have the right location. If you're looking at Smoky Mountain wedding venues, a Blue Ridge Mountain Venues or even Asheville wedding venues, then you probably already have the general theme in mind. Maybe it's something rustic and outdoorsy, with lush mountain vistas and breathtaking views.
Or maybe it's something small, intimate and out-of-the-way that you're looking at. Some of the best North Carolina wedding venues are all located around this area, so you have plenty of choices.
Once you and your partner have decided what type of wedding you want, the next step is to pick a venue. The main thing to consider at this point is the size of the venue, as well as if it is an outdoor or indoor one.
Both the Smoky Mountain and Asheville are chock full of venues for every kind of wedding. You can easily find a small, intimate bed-and-breakfast to hold a personal wedding with a few friends. Or you can go with a larger venue that could hold hundreds of guests.
While the stunning views of Smoky Mountain make for excellent backdrops for outdoor weddings, but indoor ones can be just as exquisite. Check out the venues before finalizing your choice.
Things to Remember!
Before we dive into our selection of Smoky Mountain wedding venues, let's have a look at the important criteria. You have probably thought all these out in advance, but it doesn't hurt to do a refresher.
For bigger weddings, a Wedding Planner can take care of all these details. For smaller and intimate affairs, or even an elopement, you might not have a planner on hand. Whatever the case, don't just think you can jump blindly into the whole affair!
What are the things we considered for this list?
Having a great ambience is a must and wedding in the Smokies provides! The Smoky Mountain covers tens of thousands of acres, including forest, streams, peaks and mountain trails. Each of these places have a different atmosphere, I have no doubt you can find the perfect wedding venue here.
Selecting a wedding caterer is a stressful process. In addition to making quality food, the caterers have to account for allergies. We don't want anyone to have a dinner-time accident on the big day, do we? A good alternative is to use a restaurant – as long as there's a great one nearby.
There will be no compromises made for the Bride! That means a dedicated suite for her to dress up and prepare, plus attendants to help get it done. This requirement might not apply to everyone, but it's still good to have the option!
Breakfast in bed the next day? Handwritten cards? Gift boxes? There are so many little touches the venue owners can add to brighten up the event. You might think these don't matter much, but they make the difference between a good and a great venue!
By now, you have probably heard too much about the locale and how to pick a venue rather than about the actual places. So, without further ado, here are our picks of the best Smoky Mountain Wedding Venues.
Wrapping Up
If your heart is set on having a wedding far away from the chaos of urban life, in an intimate natural setting, then you know you should check out the many Smoky Mountain wedding venues! The Smoky Mountains have the most beautiful vistas and landscapes in the country for a North Carolina elopement or wedding. You will always carry fond memories of that day, so why not make them even more beautiful?
We've only mentioned just a handful of Smoky Mountain Wedding Venues. There are dozens more, and all of them will be glad to play a part in making your dreams a reality. Whether you decide on an elopement package or a traditional wedding, you will never be short of gorgeous wedding venues
And if you liked the images in this article, and there is a need for destination wedding packages or elopement photography contact me here.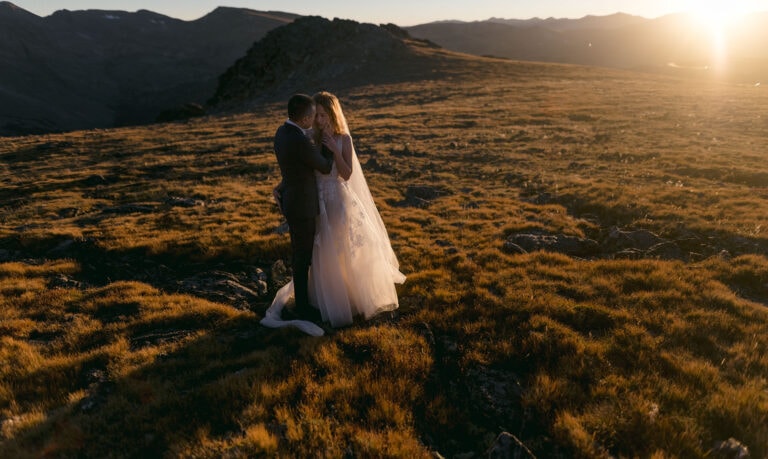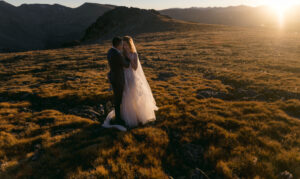 The Rocky Mountains are the inspiration of painters, photographers, movie makers or pretty much any artist of all different types of mediums, it's not difficult
Read More »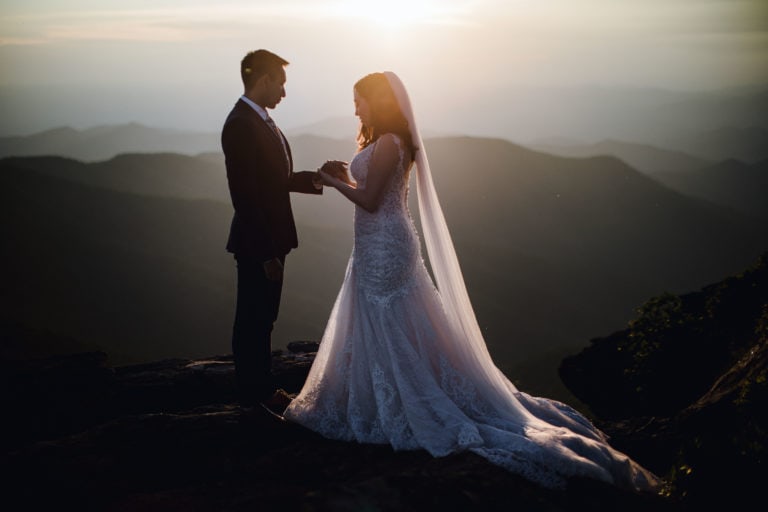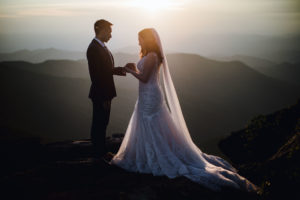 Asheville is one of the most beautiful spots in the country. It's scenic, historical, artsy – everything you could possibly need to make your Asheville elopement memorable
Read More »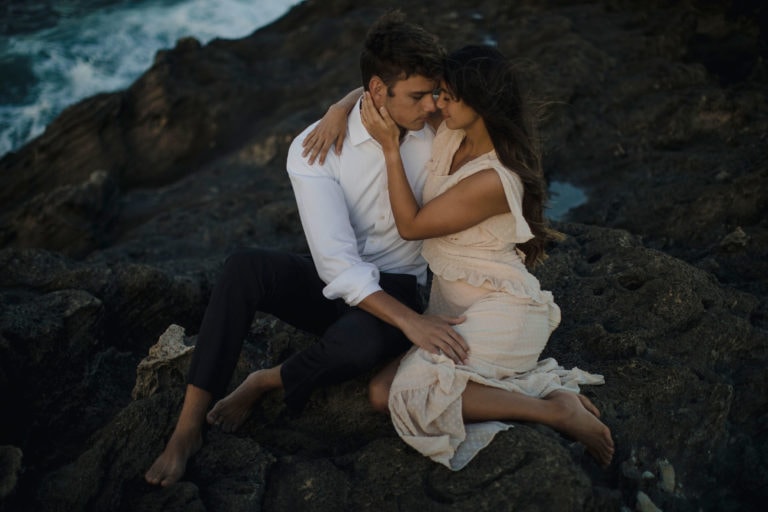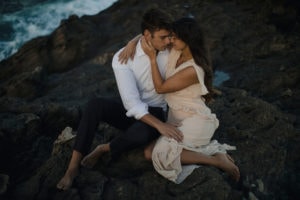 Are you a bride-to-be who is all excited about her destination wedding? We know you want your special day to be as close to perfect
Read More »