The Best Reasons to have an Intimate Elopement
Being engaged is one of the most exciting seasons of your life. You're looking forward to the future with the person you love most, and all that's standing in the way is a single day: your wedding. 
While people often dream of their wedding day from the time that they're little, not everyone decides to have a traditional blow-out in the end. Especially, with COVID-19 restrictions impacting the wedding industry this past year, elopements have skyrocketed in popularity. Frankly, it's not hard to see why. 
Elopements provide the intimate, romantic feel that all weddings want but very few achieve. It eliminates the stress and chaos while maintaining the excitement and adventure. If you're already intrigued, keep reading. I'll give you all the top reasons to elope!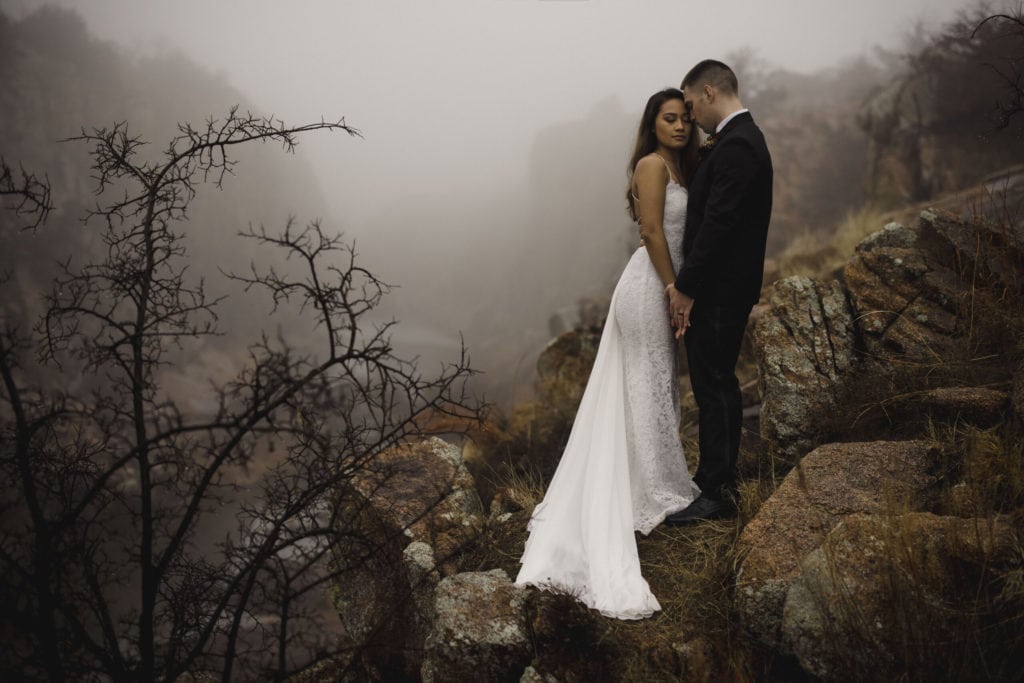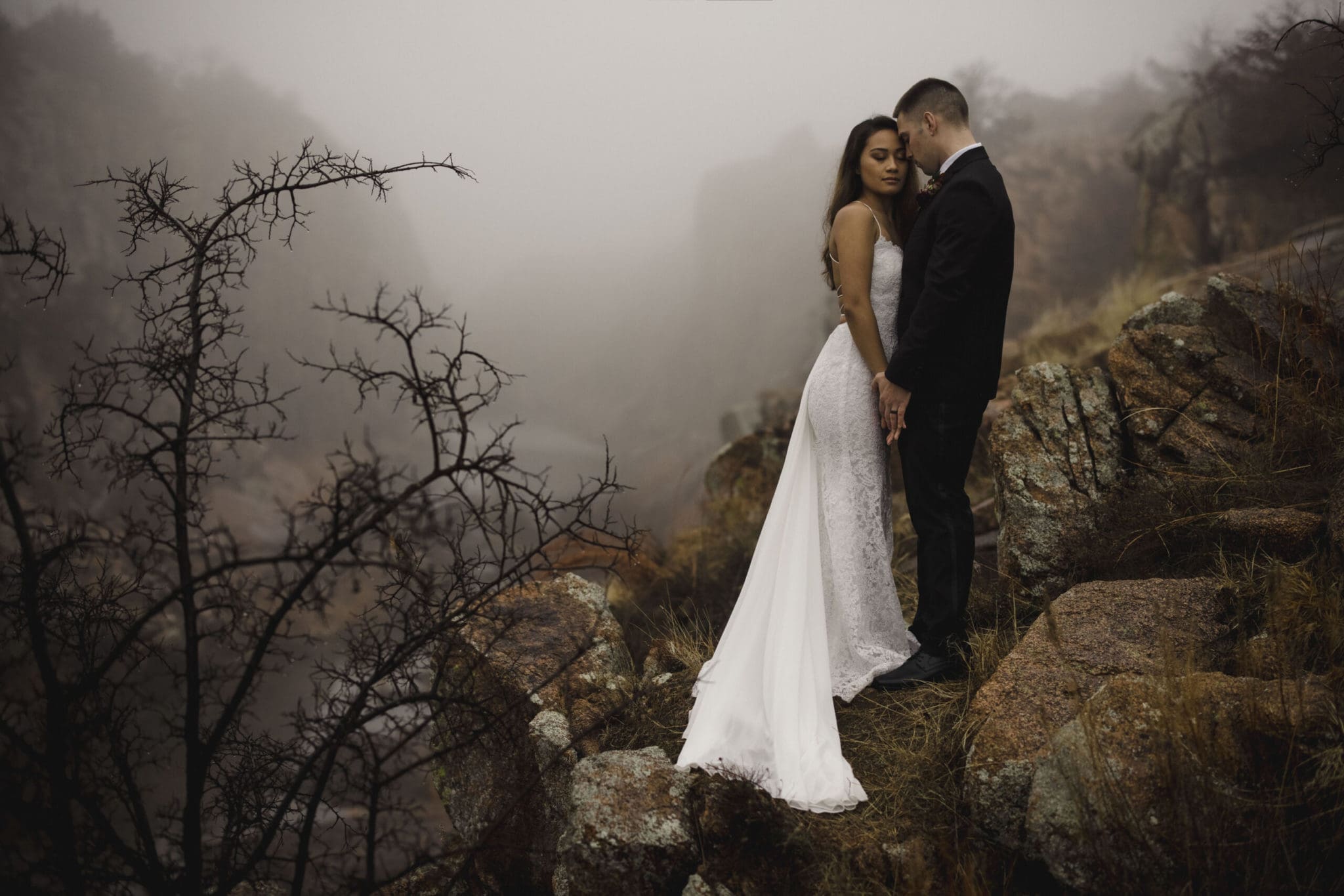 An Elopement provides an Intimate Wedding Experience
If you've taken time to talk to other couples about their wedding experiences, you may have been greeted with similar responses, "Oh, the whole day just went by so quickly! I was worried about so many different things, and I just wish I had been more in-the-moment." OR "I would do it so differently if I were to do it all over again. I felt like my spouse and I barely talked to each other. We definitely didn't have time to eat or do a dozen of other things I thought we would have." 
Traditional weddings are busy. They're focused on the guests as much as they're focused on the couple. If you're striving for an intimate wedding experience – one that centers on one another more so than anyone else – then it makes sense that you'd significantly cut the guest list. 
Doing so allows you to concentrate on what matters most to you. This way, the wedding itself is no longer a big production. After all, you're just there for the two of you and the few others you invite. As a private and intimate affair, you'll exchange vows, and make it a memorable and unforgettable occasion. 
Raise your hand if the thought of planning a wedding stresses you out! Countless couples spend months planning a wedding only to want to skip the day itself. Between the guests, the vendors, the money, your family, your in-laws, and everyone's opinions, you'll be dying for your honeymoon to start. 
Weddings are beautiful, but they breed stress and anxiety. Even with a wedding planner, it's inevitable. You'll be responsible in some form for this logistical nightmare that you thought you wanted. 
If you've never been able to envision yourself having a large wedding or you're just not interested in heightening your anxiety, go for the elopement! You won't regret it.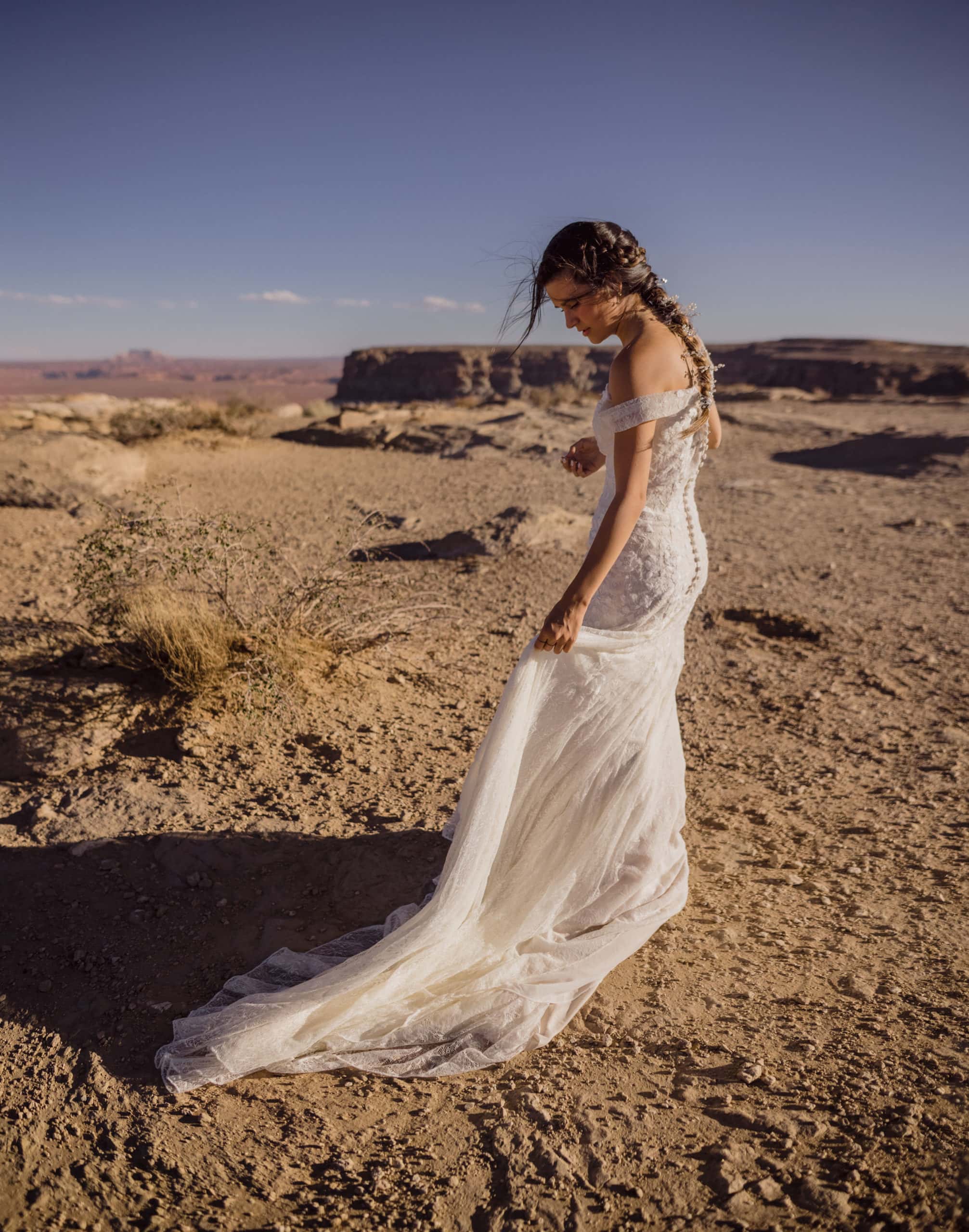 It gives you an alternative to a traditional wedding experience
Are you naturally adventurous? Do you and your fiancé have a whole bucket list of things you're working on completing together? Do you want a wedding venue that's more exciting than your local church or country club? Are you imagining skydiving or bungee jumping on your wedding day? 
If so, there's plenty of more creative ways that you can kick off married life. Just because the traditional way to get married is with a ceremony surrounded by all your friends doesn't mean that's how you have to do it. Elopement allows you to consider the more traditional route or something more adventure. Some couples even turn it into an extended honeymoon. 
Let your imagination run a little crazy and figure out exactly what you want out of your wedding day. An elopement means the possibilities are practically limitless. You're not constrained by what a church will allow or whether or guests can get there. As long as you, your fiancé, and few extra people can make the trip, that's all that matters. 
In the end, if you're an experience over possessions type of person, then elopement is the way to go. You're putting your money (and a lot less of it at that!) toward something you'll remember forever.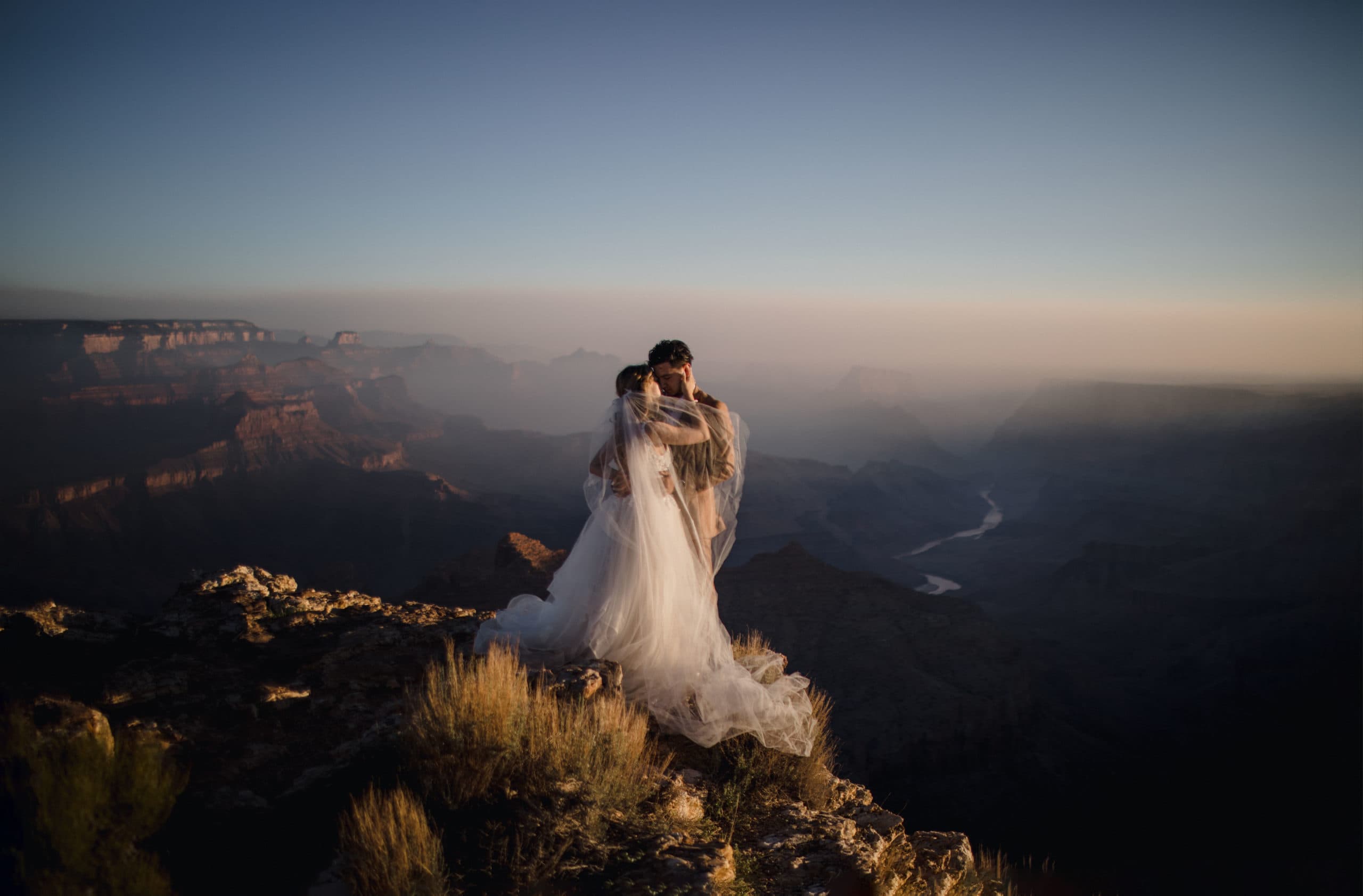 It's hard to argue with this fact. It makes sense to elopement if for no other reason than to save money. Simply Eloped reported that the average cost of a wedding was $1,485. When you compare that to the average cost of a traditional wedding (around $30,000), it's hard not to be swayed by the financial benefits. Save the money on the wedding and spend it on the honeymoon!
It allows you to skip the family drama
Just like stress, most weddings have some semblance of family drama. In fact, even close-knit families lose it over weddings, which often deters people from wanting them at all. When an event is supposed to bring people together (not tear them apart), why risk strain or a potential rift? 
Naturally, the counterargument to this is, "Well, my family would be just as mad (if not madder) if I eloped!"
And that may be true. Only you know your family. But elopements aren't about "running away" together anymore. Almost 85 percent of couples tell their family they are eloping before their wedding date, which means (like it or not) they're in the loop. 
And if you don't have a close, supportive family, a traditional wedding may be too much for you to handle. You shouldn't have to carry that baggage with you on your wedding day or feel obligated to invite people you simply don't want there. If your family is the source of negative feelings, leave them at home. An elopement only requires you, your fiancé, an officiant, and two witnesses. 
It promotes an epic photo occasion 
An intimate  elopement is a misunderstood occasion. Most people think that people run off to elope in Vegas or at a courthouse. Of course, that does happen, but it's not the only place people elope. Couples who elope often care about where they elope and how they can memorialize the day. 
Just because you're skipping a traditional wedding doesn't mean you can't take your elopement seriously. In fact, because you're not worried about venues and vendors, you often have more control over the little things (like pictures!). 
Traditional wedding photos are often squeezed into the schedule on the day of – either before or after the ceremony – and fail to capture the couple in their natural element. If you have a traditional wedding, your photos are probably fairly similar to everyone else's wedding photos. They're posed and formal (even those candid photos). Elopement photography aims to capture the authentic moments from the day all against the beautiful backdrop that you select.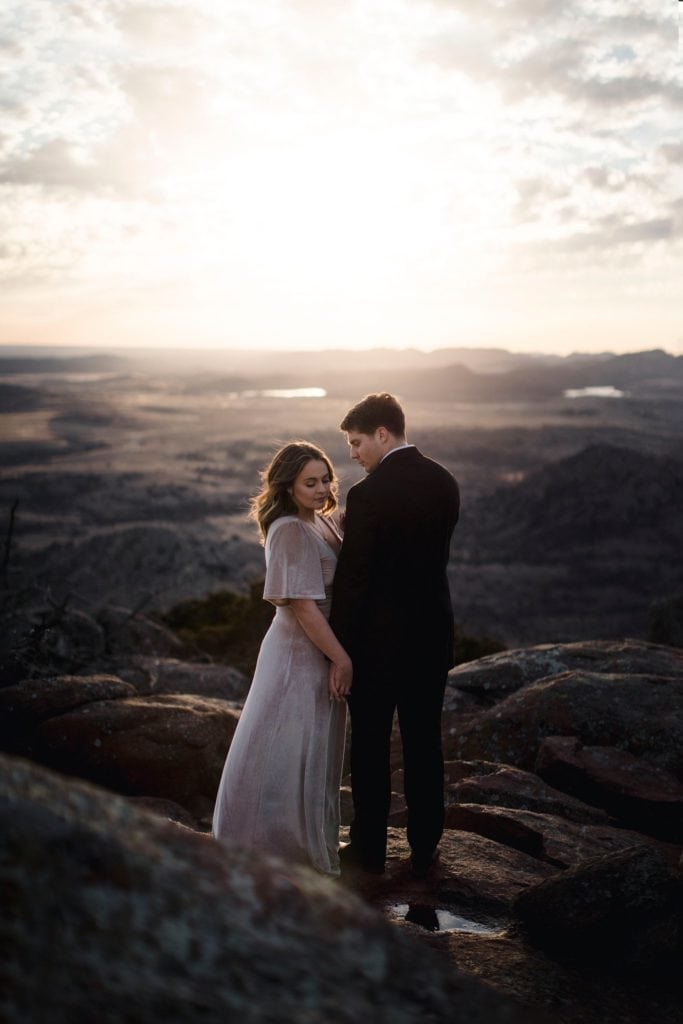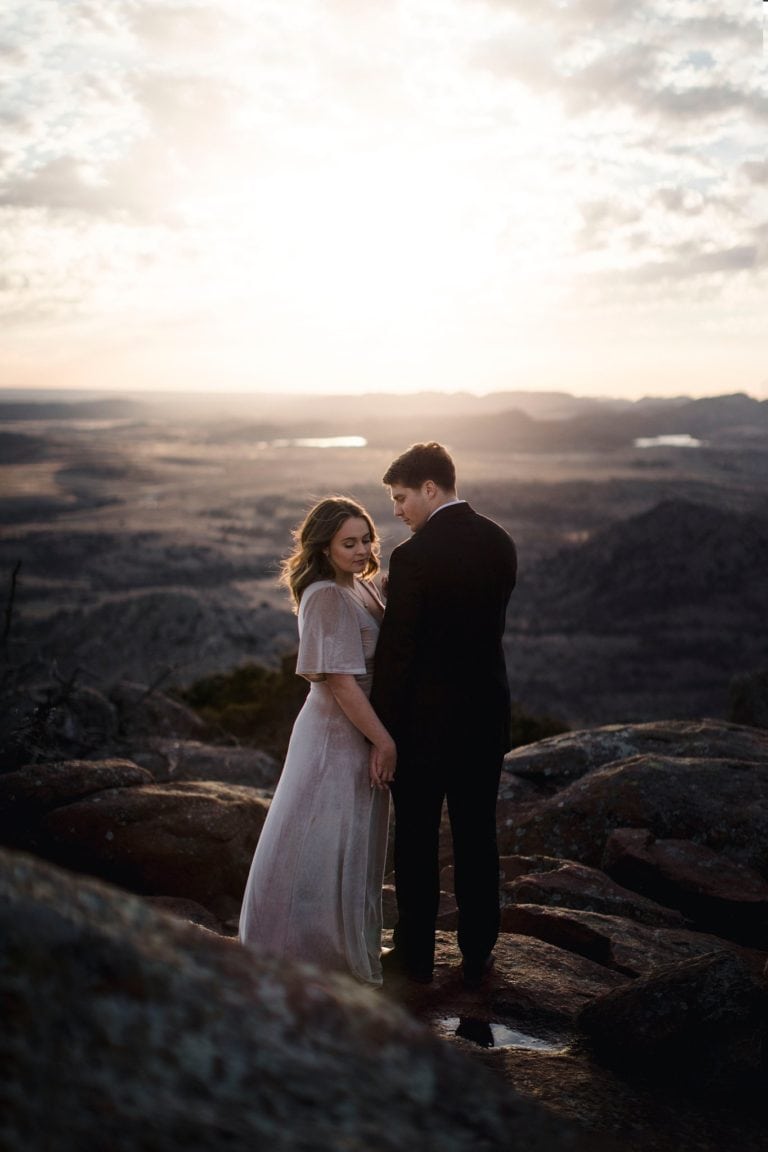 It benefits the environment 
Did you know that the average wedding has 150+ guests and produces between 400 and 600 pounds of trash? Between trash bags, food, napkins, plates, and flowers, you're significantly contributing to environmental waste. 
While you may have dreamed about a certain type of wedding since you were little, you likely didn't think about what came after the wedding. The couple heads off on their honeymoon, and they leave behind an immense amount of waste. The magazines simply don't show you that. If you're looking for an environmentally friendly and sustainable approach, eloping is the way to go. 
Hey, let's face it. Not everyone is a planner, and weddings require significant planning in order to take shape. Most couples want nothing to do with that. 
So, why do it? A lot of people would answer that question with, "Well, it's what you do," OR, "My family would want me to do it." 
But make sure you ask yourself: What do YOU want? Do you want to plan a big wedding and stretch yourself too thin? Or do you want to plan a smaller elopement, focus on what matters to you, write your own vows, and spend time with family leading up to your wedding day?
It's the more authentic route
Do you look at the big blowout weddings and think, "Ugh…that's just not me?" It's okay to want a big, traditional wedding, but it's also okay to want something smaller and less traditional. If you can't imagine yourself in a big poofy dress, standing in a church, or dancing the night away, then don't. Maybe choose to elope in front of the Eiffel Tower with a celebrant in Paris.  Read through these top elopement destinations below (both domestic and international!). See if one strikes a chord with you. If it does, you may be on to something.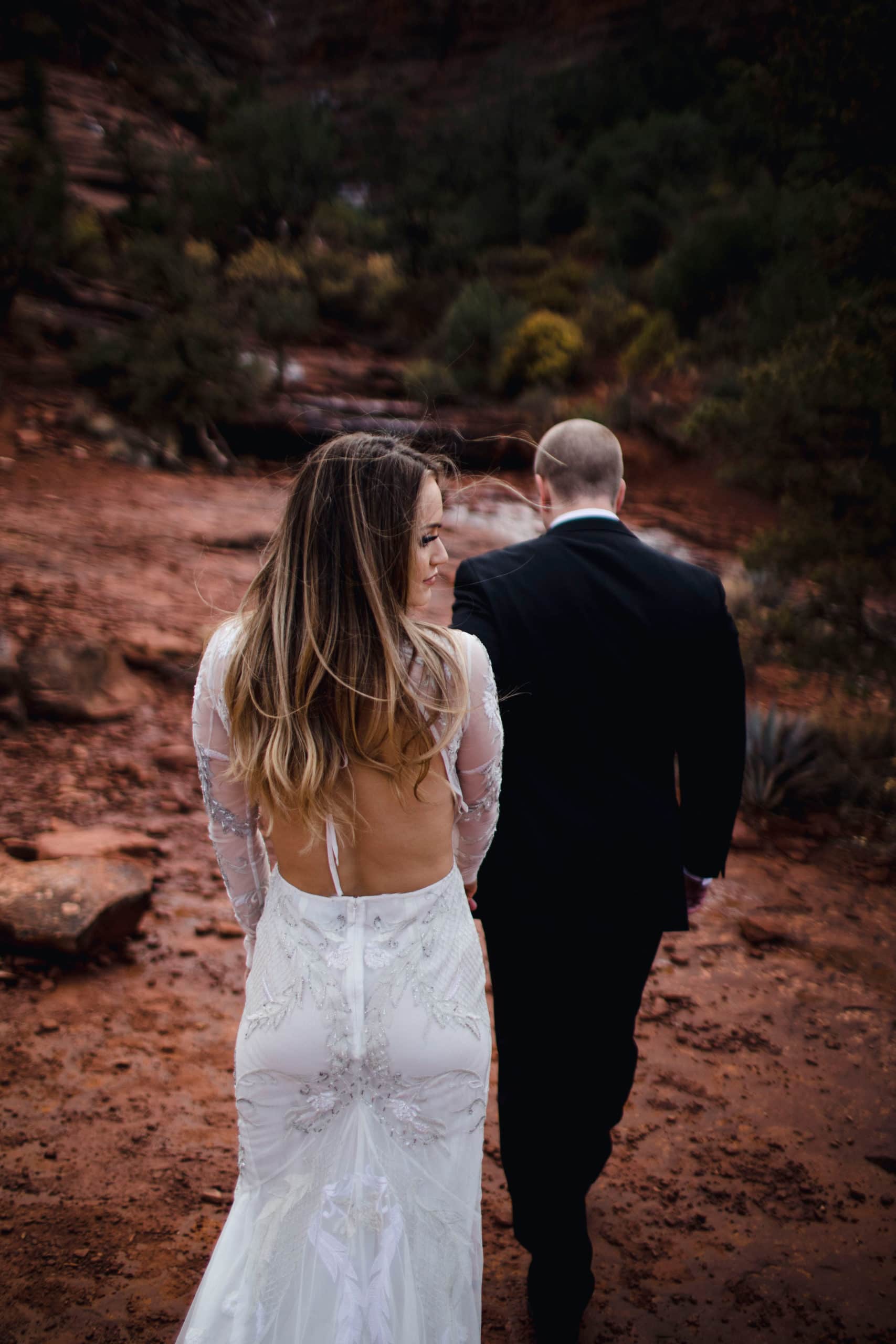 Domestic 
Horseshoe Bend + Antelope Canyon 

Joshua Tree

Yosemite National Park

Redwood National Forest

Big Sur

Sedona, AZ

Breckenridge, CO

Glacier National Park

Grand Teton National Park

Moab

Zion National Park



International 
Lake Louise, Canada

Isle of Skye, Scotland 

Santorini, Greece

Patagonia

Swiss Alps

The Sahara Desert

Cinque Terre, Italy

Mount Cook, New Zealand 

The Cliffs of Moher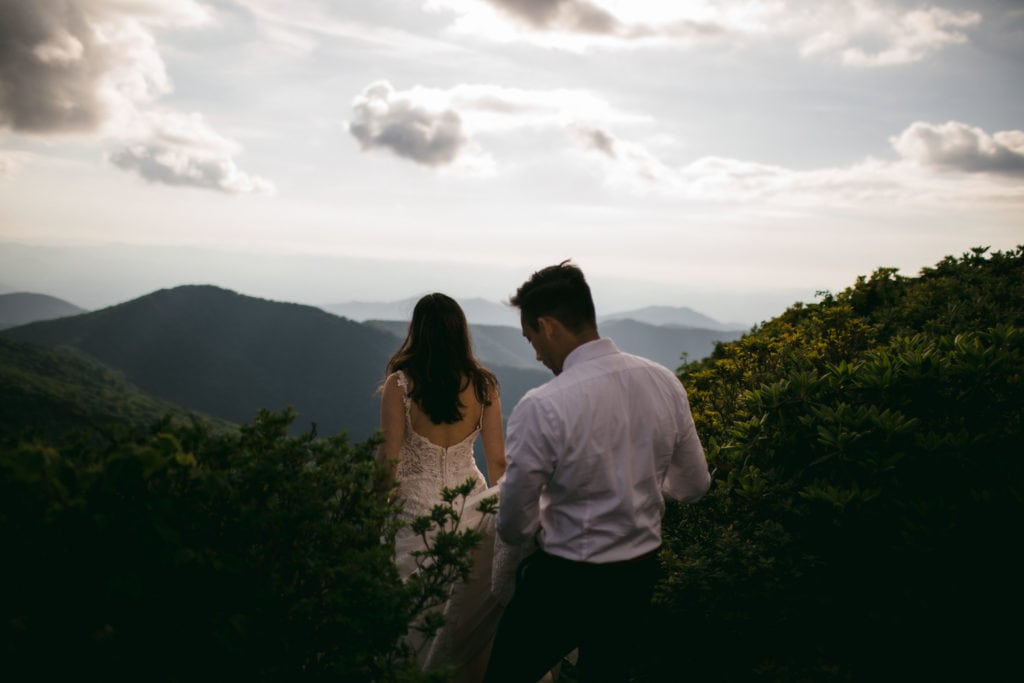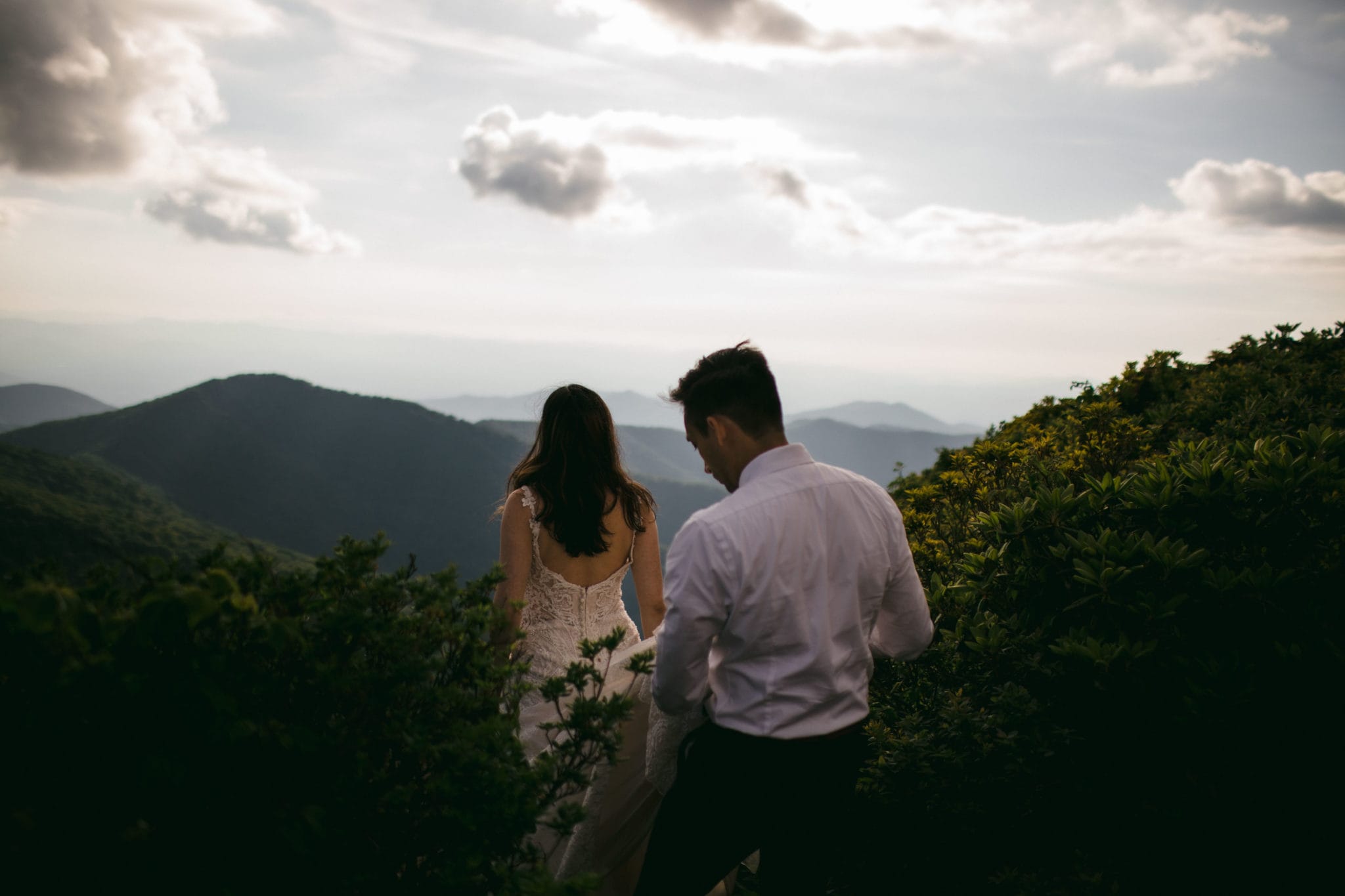 Final thoughts
Ultimately, the decision to elope is a personal one, and it means that quite a few friends or family members wouldn't join you on your special day. However, for some people, keeping it smaller allows them to stay sane. It lets them avoid any unnecessary drama or stress and creates a much more intimate experience to be enjoyed by the two most important people there. 
As a destination wedding and elopement photographer, I'd love to hear about your ideas for your upcoming elopement. Contact me here.