Wyoming is undeniably a state filled with natural beauty and untamed wilderness, the vast landscape inspires a sense of unimaginable potential for a Wyoming wedding venues with a myriad of backdrops. As an elopement photographer everywhere I looked while capturing the love and deep connection of couples captivated my imagination. Everyone understands that feeling of "awe," it's an intense sensation of feeling small and coming to the conclusion that your reality is a tiny aspect in the storyline of the universe's existence. Your problems seem like nothing and the world gives you a glimpse of its grand design, it is pure fuel for wanderlust.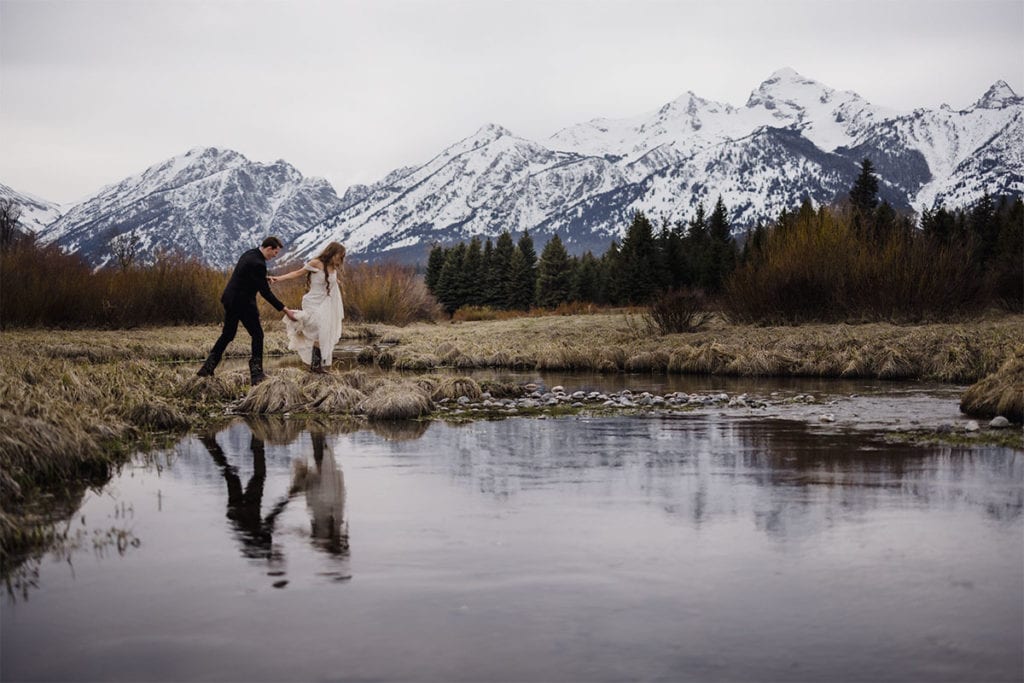 Take a moment and imagine sharing this experience with the one you love most, surrounded by the ones that matter most with snow capped mountains in the distance, and then visualize a herd of elk crashing your intimate elopement at the edge of a river perfectly reflecting those mountains, I'm pretty sure a scene like this exists in a romantic music video and it's a breathtaking experience that no words can really capture.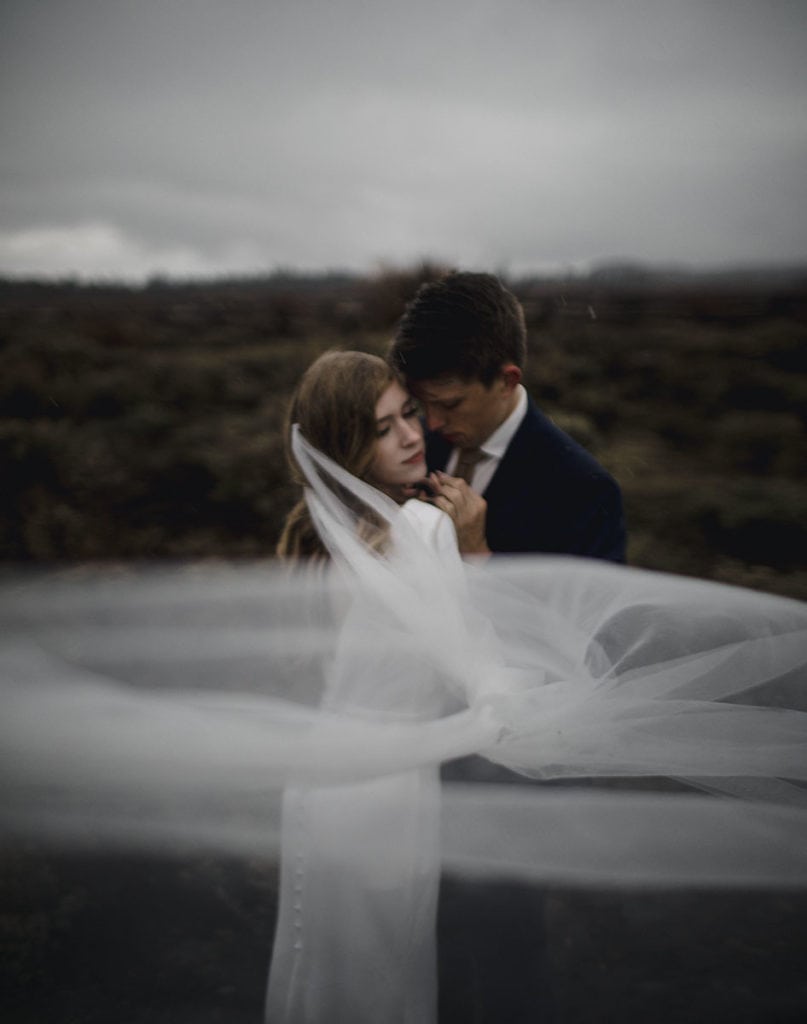 This is what it was like when I have sought out the most gorgeous locations for my couples to say "I do." The geology of Wyoming is so unique and grand that it can be described as a large plateau with several intersecting mountain ranges. Adventurers in the millions seek out the wilderness of Wyoming's national parks and tourism is a large part of the economy even though Wyoming is the least populated state in the U.S.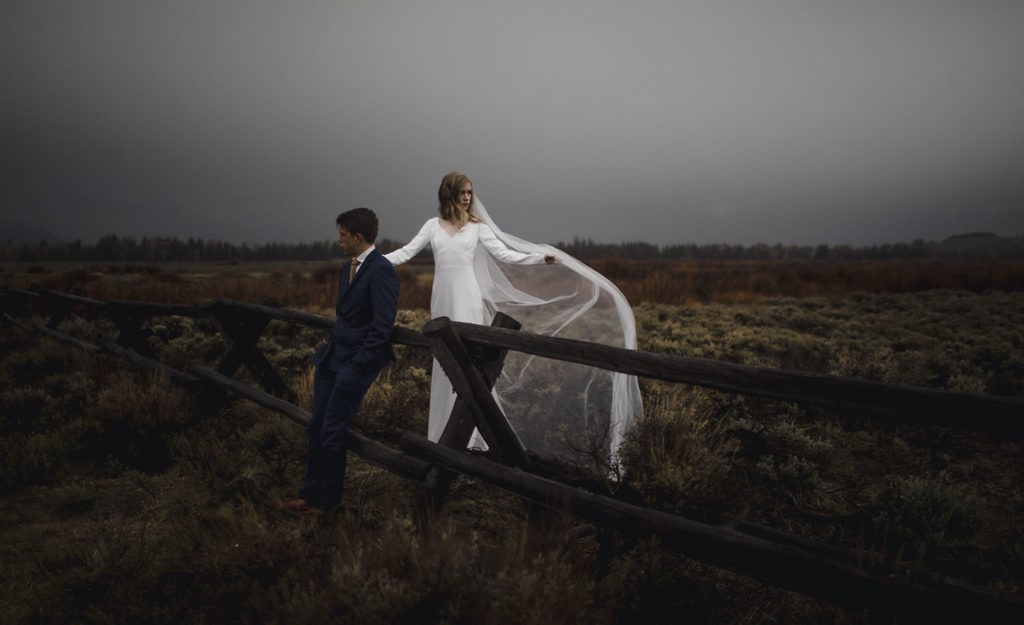 Wyoming Wedding Venues-A Vow to the Wild
A Wyoming wedding is for couples that find beauty in the possibilities of the unknown and seeks solace in the simple pleasures of nature. These couples find energetic rejuvenation in the sacred spaces between mountains and to make a commitment to each other in this otherworldly location is to create a home and an adventure all at once.
In this blog post I will review both Wyoming wedding venues that could serve as both Wyoming elopement venues and more traditional Wyoming wedding venues to give better insight to couples in making an informative decision on places to get married in Wyoming.
Wyoming is in a semi arid region with a large percentage of the state federally owned and dedicated for the purpose of wildlife protection and outdoor recreational use of the general public so there is plenty of space if you desire an intimate Wyoming elopement. An exciting possibility are the wildlife guests that could crash your Wyoming wedding, critters such as elk, buffalo, prairie dogs, eagles, pronghorn antelope, black bears, grizzlies, wolves, mountain lions, mustangs and a moose or two. Keep that in mind if you decide to serve your wedding guests food and beverages outdoors that these critters might use your reception as an opportunity for a free meal so proper food storage is strongly encouraged.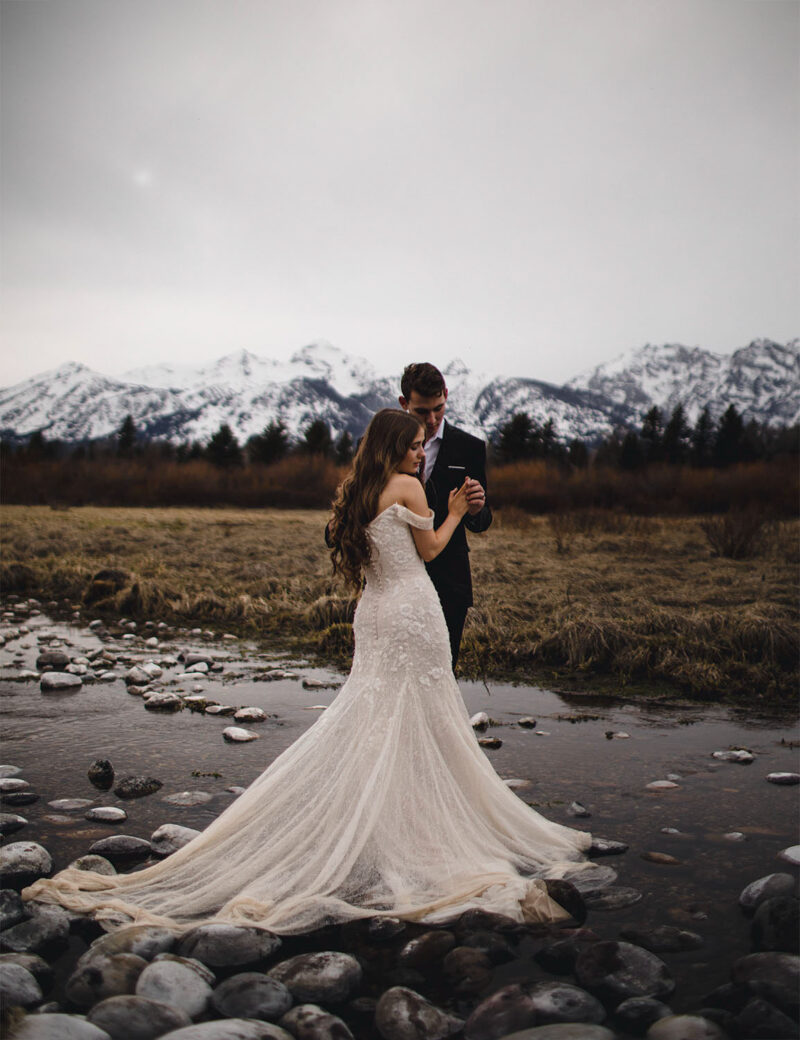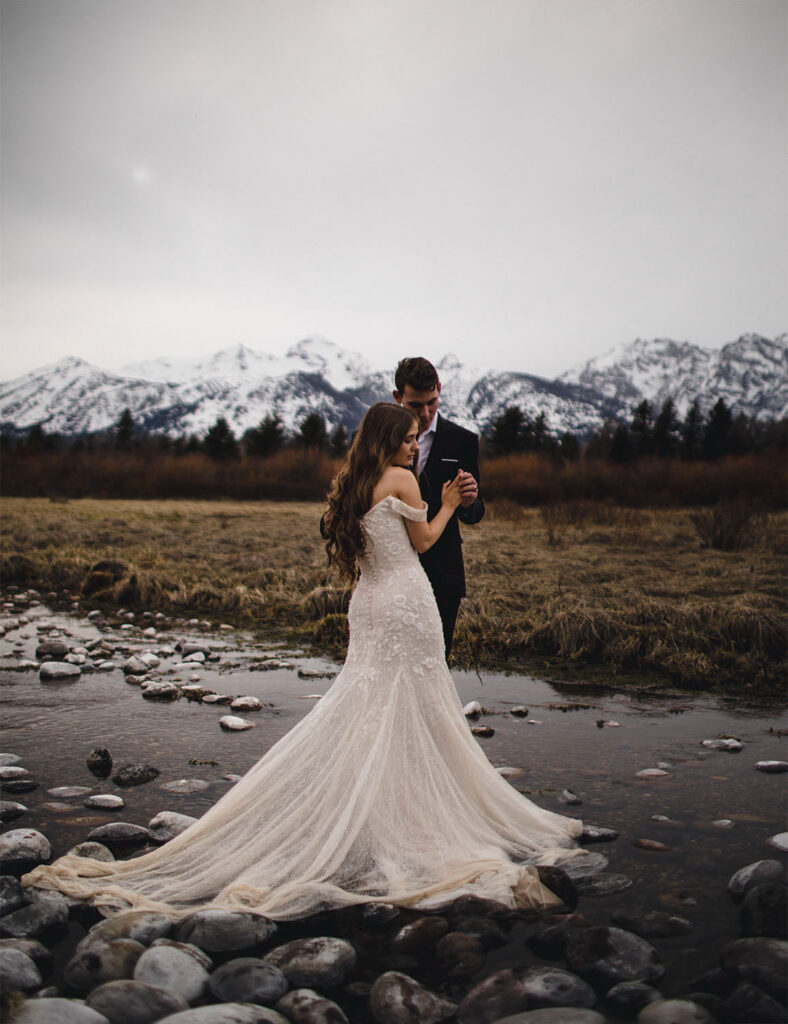 The best times to get married in Wyoming are largely based upon the weather that the betrothed couple desires, although late spring and summer are the most popular times and many wedding venues in Wyoming are closed throughout the winter. There are still venues that specialize in snowy winter weddings.
Let's start our List of Wedding Venues with the Grand Tetons National Park:
A Grand Teton wedding or a Grand Teton elopement/commitment ceremony comes in at the top of my list because of my unapologetic bias to this gorgeous mountain range. Yes, when I first received my first inquiry to shoot a wedding at the Grand Tetons I was beyond excited!! So many epic landscape artists have created world renowned masterpieces in this national park, there was no doubt in my mind that.
Couple's wanting a Grand Teton mountain wedding should keep in mind that when the public schools are out for summer is the busiest time for the park.
Fun Fact: Disney's Pixar movie The Good Dinosaur's geography is based on The Grand Teton's and Yellowstone National Park.
How to get to Grand Tetons National Park:
Yellowstone Bozeman International Airport- Bozeman is a great place to start if you decide that you want to tour Yellowstone as well on the way to your Grand Teton wedding. Flying into Bozeman is the best option if you are on a budget and it is a 4 hour drive to get to the northernmost entry to Grand Teton National Park.
Idaho Falls Regional Airport- From IDA the national park is an 1 hour 50min drive. As you approach Jackson Hole the drive becomes very scenic as you approach Swan Valley. If making this drive at night be aware of the wildlife that occasionally crosses the highway especially around the mountain passes.
Jackson Hole Airport- The only commercial airport to be located within a national park, if flying in during daylight hours and provided clear weather the aerial views are nothing short of amazing close to landing.
Activities: Many couples eloping in Wyoming consider making their nuptial experience an adventure that they will never forget. Here are a list of a what past couples have incorporated into their Wyoming wedding-
White water rafting
Hiking
Horseback riding
Snow mobile
Camping
Wildlife safaris
Canoeing or kayaking
Fly fishing
Take a boat cruise at Jenny Lake(summer months)
Attend a wine tasting overlooking Swan Valley
How much does it cost to get married in Grand Tetons National Park?
What do I need to get married in the Teton mountains? Every national park in the U.S. requires a permit to have a wedding, elopement, or commitment ceremony. Grand Tetons National Park does not reserve spaces for wedding ceremonies while excluding the use of visitors so if you choose a popular location understand that minor interruptions might occur from others enjoying the scenery.
The permit process requires an application to be submitted 30 days prior to your wedding date but isn't a guarantee that the spot is available. As of 2022, consider submitting the application 4-5 months prior. Ceremony site locations are restricted to one elopement or wedding ceremony per day and is on a first come, first serve basis and the cost is $200 per application.
Schwabacher Landing– A Schwabacher Landing wedding is ideal for couples looking to feel the spirit of the west while reciting their nuptials in one of the most iconic locations in Wyoming. A view of Snake River with calm mirror reflections of the Grand Teton Mountain Range is created thanks to the several beaver damns slowing the pace of the river. Otters and eagles have been known to fish in the majestic banks of Schwabacher Landing.
This location is easily accessible and can be reached from the main highway I-191 running through the Grand Tetons National Park. Guests attending your ceremony at this Grand Teton wedding venue will find ample parking and a toilet. Wildlife is most active along the several beaver ponds around dusk and dawn and since this is a popular location it is recommended that you apply for the wedding permit 4-6 months in advance of the wedding date.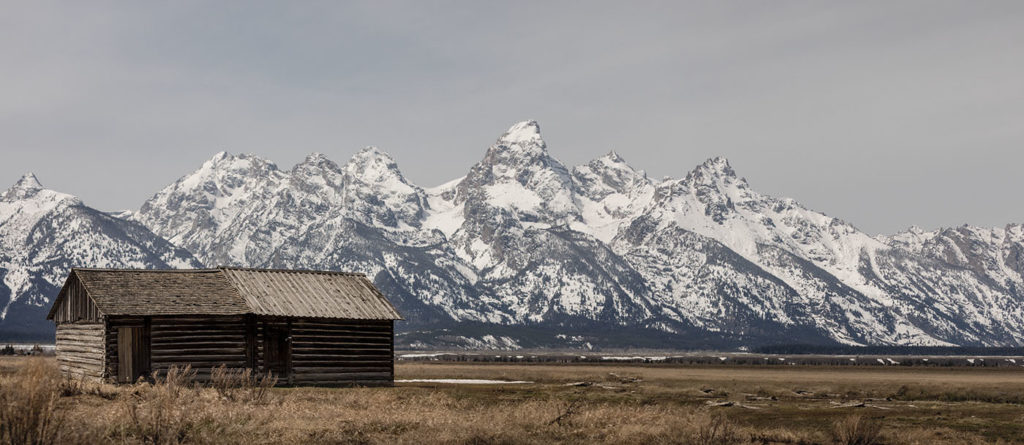 Mormon Row– From Mormon Row Historic District you can see the two most photographed barns in the U.S. These pioneer era structures are part of a Mormon town from the 1800s called Grovont. The remains of the settlement includes Chambers barn, Reed Moulton Barn, T.A. Moulton Barn, and Bartha Moulton's Homestead. While a Mormon Row wedding is ideal if your wedding dreams consist of a rustic barn ceremony location but the area is considered a historical landmark so your ceremony will be restricted to 30 minutes and your reception will have to be booked at a separate venue.
Jenny Lake– On the shores of Jenny Lake with the Grand Teton Mountain Range as your backdrop is where you will find one of the most popular locations in all of Grand Teton National Park, String Lake Outlet. Couples getting married at this location get the opportunity to choose multiple ceremony locations with vantage points of several mountain peaks along the various trails while still having the possibility of a perfect mirrored reflection of the lake in the foreground.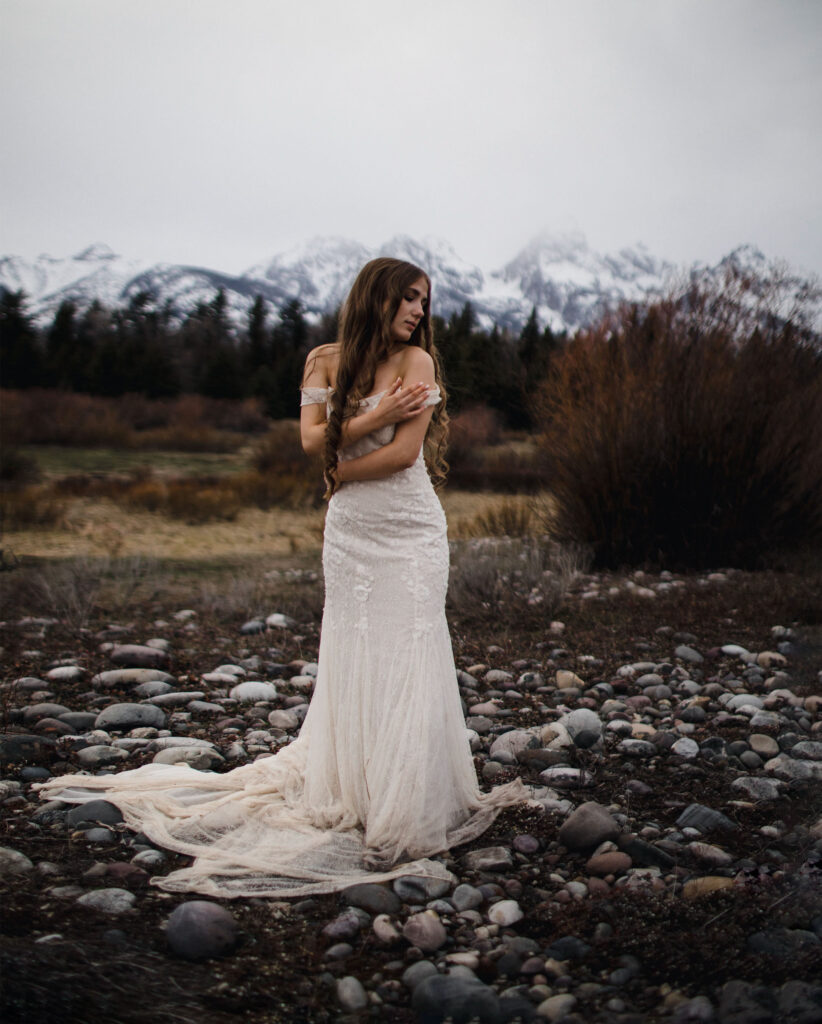 Chapel of Transfiguration– If having your wedding ceremony is important to you and your family there is an adorable chapel for you right in the Grand Teton mountains. This log cabin chapel was built in 1925 and can seat 65 guests comfortably and provides couples a view of the scenery with a large window over the alter showcasing the mountain range in the distance and a bride's cabin. The church is still operational and offers services on Sundays, weddings are permitted from June-September.
Jackson Hole Wedding Venues
Jackson Hole is a historical cowboy town that occupies a valley that is formed by the Teton Mountain Range and the Gros Ventre Range, I know you didn't arrive at this article to understand the topographical details of Jackson Hole so I will summarize the meaning of all this. These two different mountain ranges create opportunity upon opportunity for a scenic backdrop that your wedding guest and photographer will be in awe over. You really can't go wrong with any of the Jackson Hole wedding venues when it comes to gorgeous scenery but I will be covering a few of my favorites.
Diamond Cross Ranch– This entire ranch is absolutely scenic and could easily be used as a set location for the show Yellowstone. When I visited the wedding venue I couldn't help imagine Kevin Costner stepping out of one of the logged cabins with running horses in the distance. All throughout the ranch wedding venue the minor details are taken into consideration for a complete western elegance aesthetic. The entire family owned homestead is clear of any modern commercial developments surrounding the landscape around the ranch. It is truly a transformational experience for the couples that seek to take a step back in time and experience a vast western outland.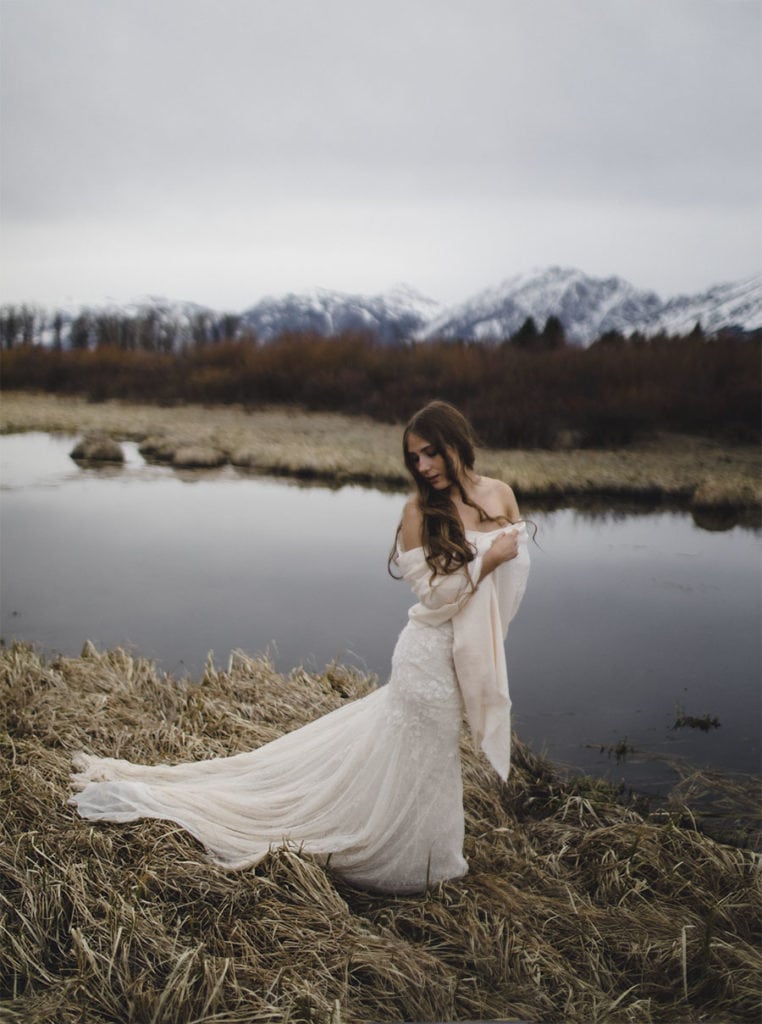 Spring Creek Ranch– This venue is a good option if you want to elope in Jackson Hole, Wyoming or want the ballroom winter wedding with many guests. The ranch is located on a wildlife refuge and prides themselves on giving couples and their guests a luxurious experience. Couples and their guests have the opportunity of experiencing the full Teton mountains by attending wildlife safaris or trail riding on horseback, Spring Creek Ranch prides themselves in collaborating events within Jackson Hole to give their guests the best experience possible.
Come back soon for part 2 to see some more of the best wedding weddings in Wyoming.
For more information on how to book one of the Wyoming elopement packages head over to my contact page.
____________________________________________________________________________________________
Brittany West is an elopement and adventurous wedding photographer based in the U.S. but also traveling to international destinations to capture the timeless bond between couples in the sacredness of uncharted nature. Undiscovered landscapes. A tender touch. Hair whipping wildly in the wind. Nervous laughs. Vows read through happy tears with mountains and the birds as witnesses is a celebration of untamed souls in love.