To elope in Alaska; many would think of thick snow topped mountains, the northern lights, and an abundance of wildlife; this would all be a correct assumption and then some. As an elopement photographer Alaska is one of my favorite places to help couple plan proposals, craft vow renewals and assist in creating beautiful ceremonies and adventures for couples that are inspired by panoramic landscapes with boundless adventure.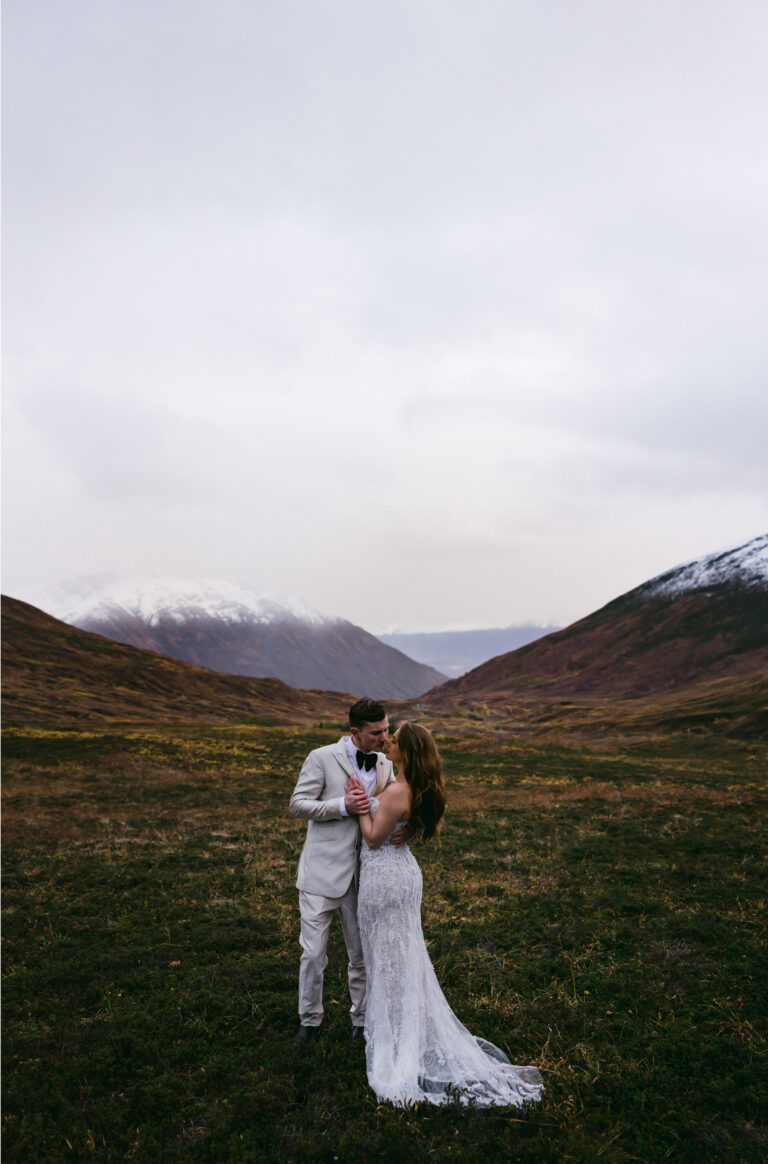 The wildlife in Alaska is filled with top-of-the-food chain, apex predators that can be found on the land, in the sea and dominating the Alaskan sky. Black bears, grizzlies, orcas, wolves, eagles and even polar bears are native to Alaska and are supported by a diverse food chain and is one of the reasons why the state is considered one of the "last frontiers."
The diversity of mammals in the region are unparalleled to the rest of the U.S. and there are few places in the world where you can witness such a variety of wildlife in their natural habitat and eloping in Alaska would be the perfect opportunity to immerse yourself in all that this great state has to offer. Not only will you have an intimate ceremony, vow renewal or elopement, but you'll also be able to share special moments with some amazing animals.
Alaska is huge, spanning over 600,000 square miles, and eloping here means that you'll have your pick of endless backdrops for your ceremony. Whether you're looking for towering mountains, pristine glaciers, wildflower-filled meadows or cascading waterfalls, Alaska has it all. And the best part is that you'll likely have these places all to yourselves since eloping here means trading in the crowds for some peace and quiet.
History
Alaskan native culture is really underrated in comparison to other ethnic groups within the U.S. The 15% of the indigenous people's population within the state come from the 28 Alaskan native tribes. Their ancient traditions, art, and languages can be experienced in the 229 federally recognized Alaskan villages that the indigenous people of Alaska inhabit. All these tribes consist of a rich heritage and while it is often overlooked by tourists, couples having an Alaskan elopement with an interest in American history will find many sources in Alaska about native culture and their stories of adaptation and survival.
Where to elope in Alaska?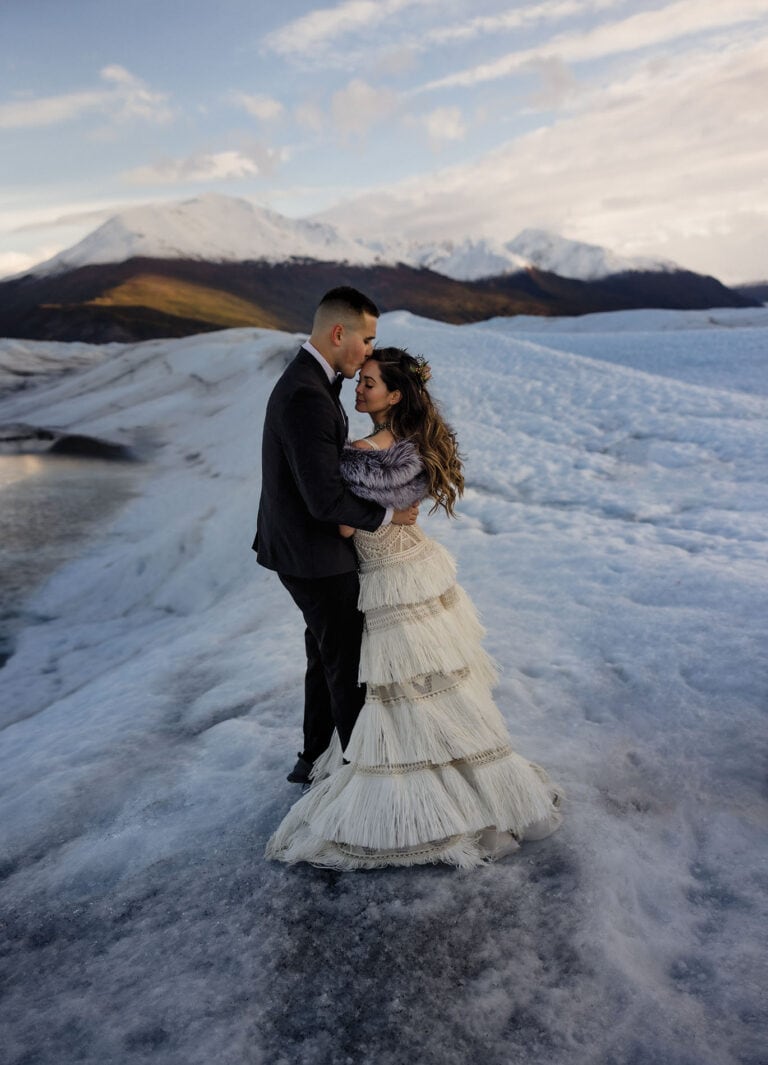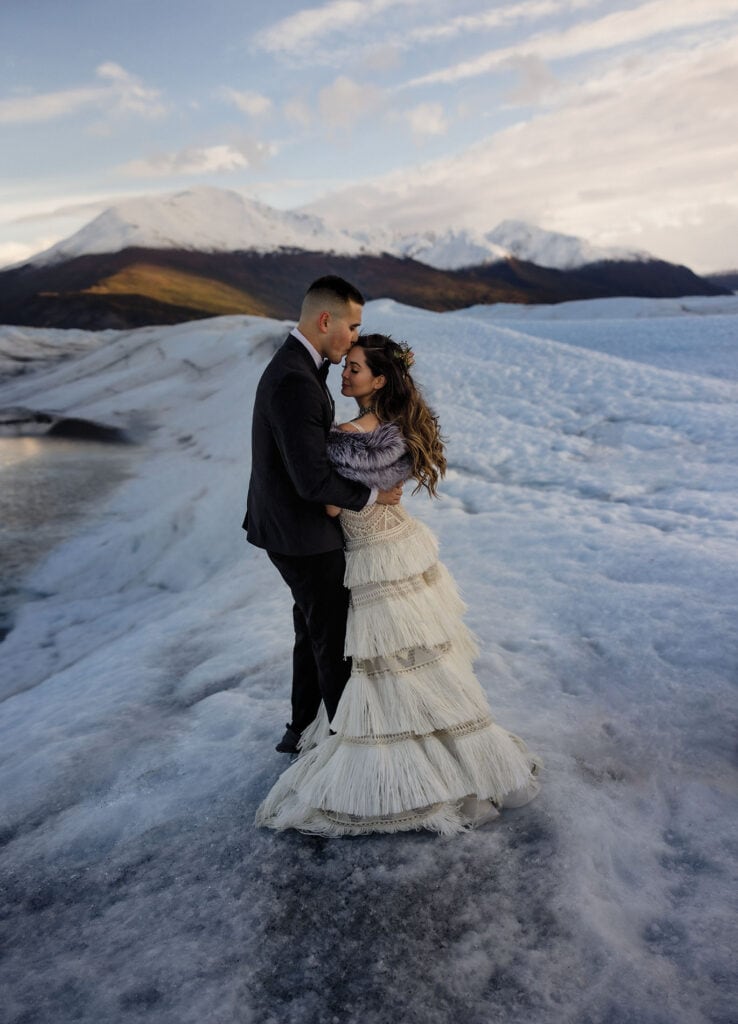 There are elopement locations to fit every couple's dream in Alaska whether you want an intimate gathering with only your closest friends and family or an adventure for two that will be remembered for a lifetime.
Alaskan Elopement Locations
Some of the most popular elopement locations in Alaska include:
-Denali National Park: A 6-million-acre park that is home to North America's tallest mountain, Mt. Denali. The park is also home to grizzly bears, caribou, moose, Dall sheep and wolves. Scenic spots in the park include Wonder Lake, Savage River, and Mount Healy.
-Glacier Bay National Park: A 3.3-million-acre park known for its massive glaciers, snowcapped mountains and wildlife including humpback whales, orcas, porpoises, and is best explored by boat. Glacier Bay National Park has over 50 named glaciers and over 1,000 glaciers, 16 of them are tidewater glaciers. Areas worth visiting include Bartlett Cove, Tlingit Trail, and Muir Inlet.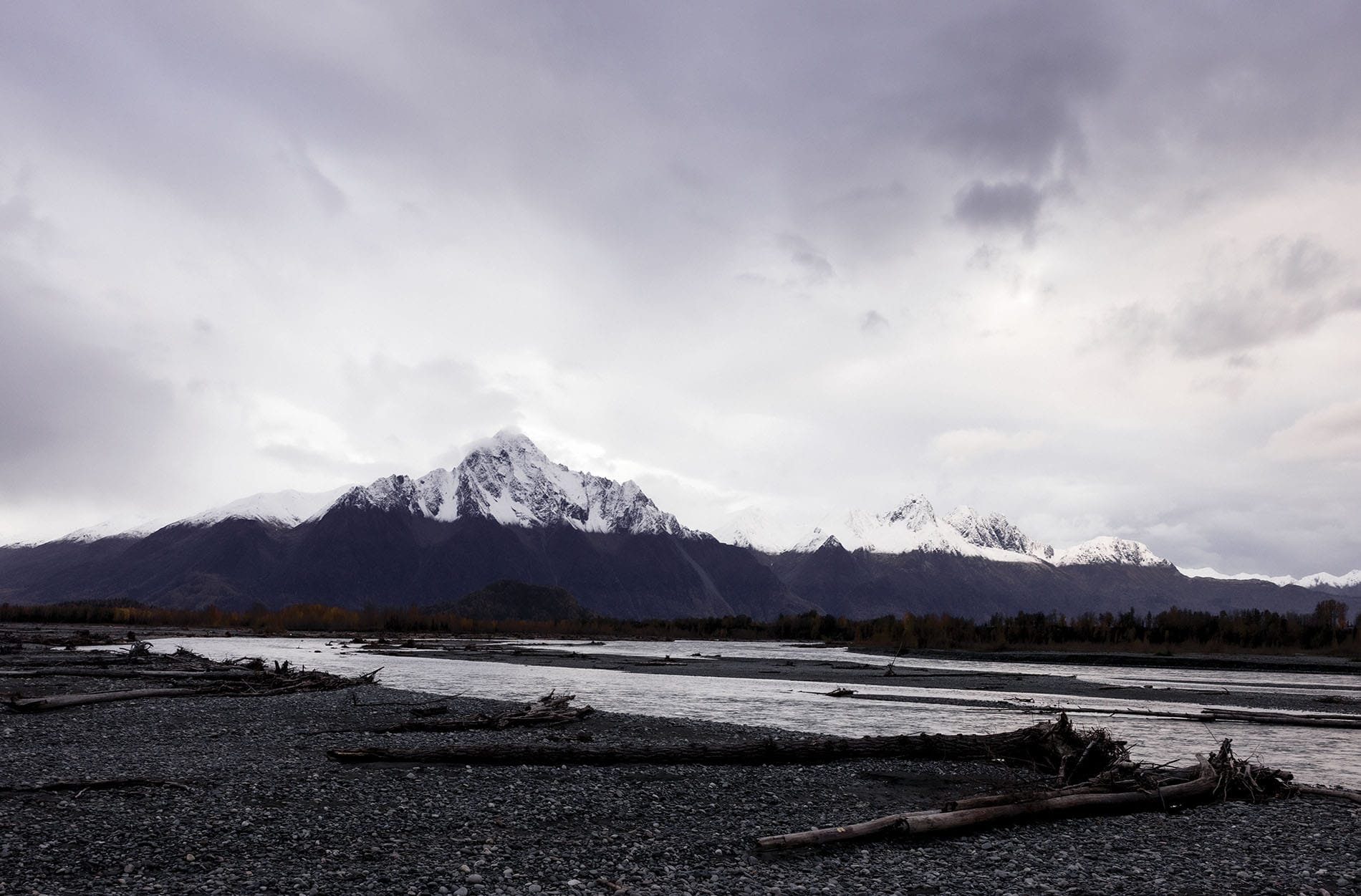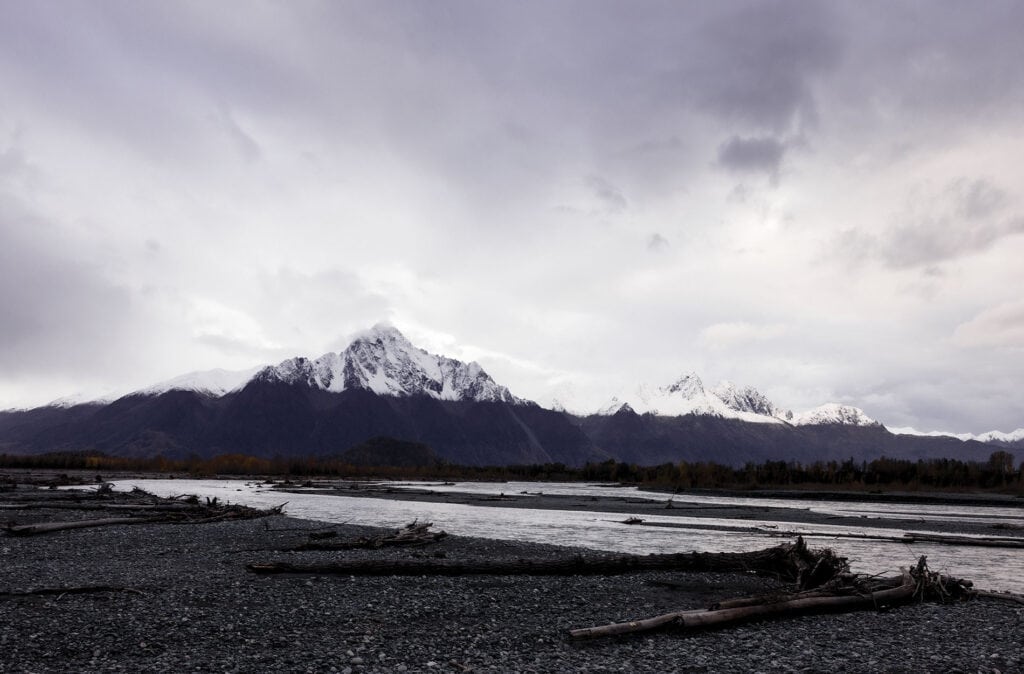 -Seward– many couples use this harbor town as a jumping off point to explore Kenai Fjords National Park, Chugach State Park and Exit Glacier. During the warmer months chartered day cruises can be taken from Seward to the other-wordly Resurrection Bay
–Homer– is a popular elopement destination for couples that want to elope in a small town with big Alaskan adventure. Homer is located on the Kenai Peninsula and affords couples views of Kachemak Bay, the Chugach Mountains and lots of wildlife including bald eagles, sea otters, seals and moose.
–Girdwood– this quaint ski town located just outside Anchorage is nestled in the Chugach Mountains and is home to Alyeska Resort, Alaska's largest ski resort. Girdwood is also home to some of the best backcountry skiing in.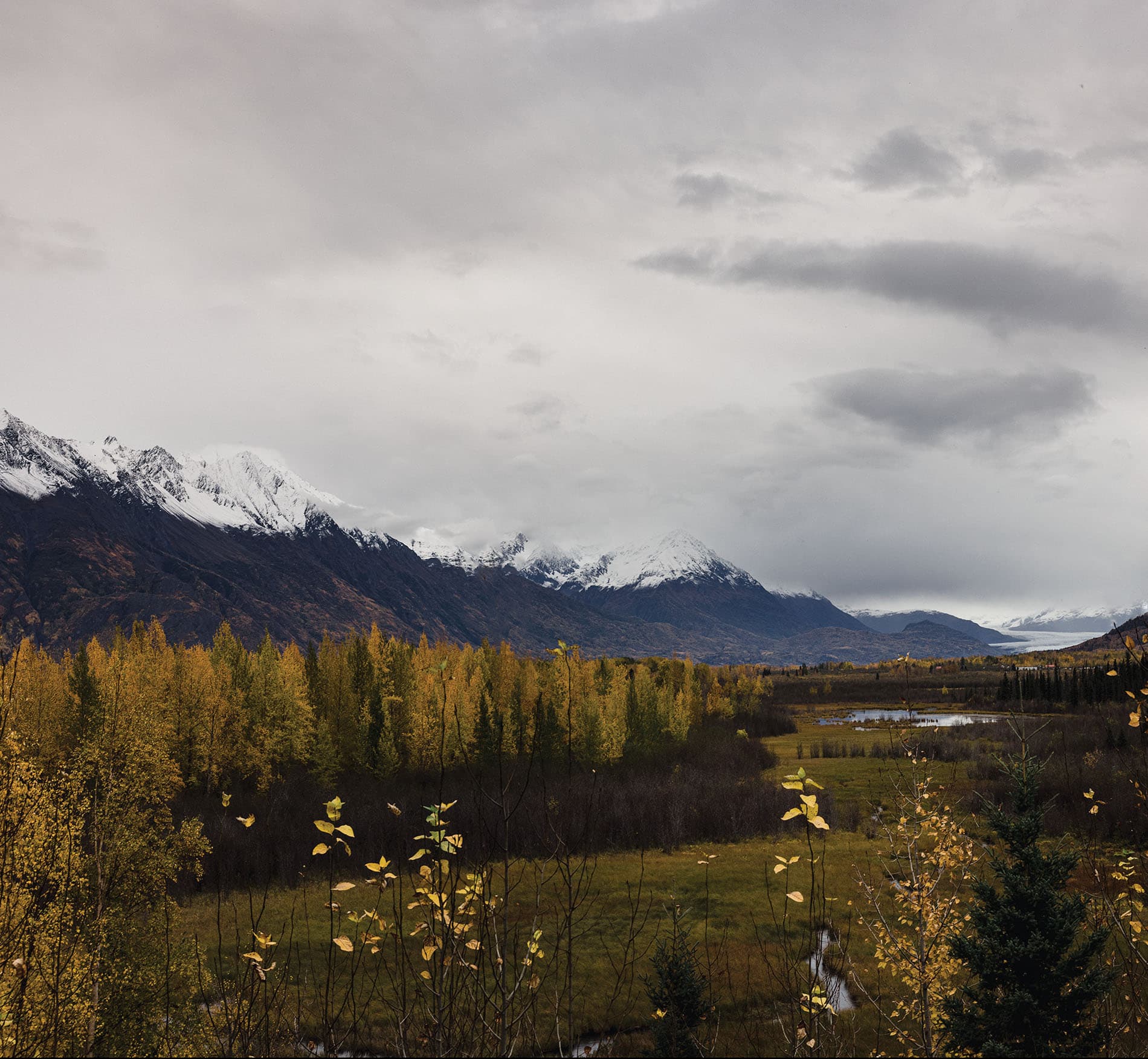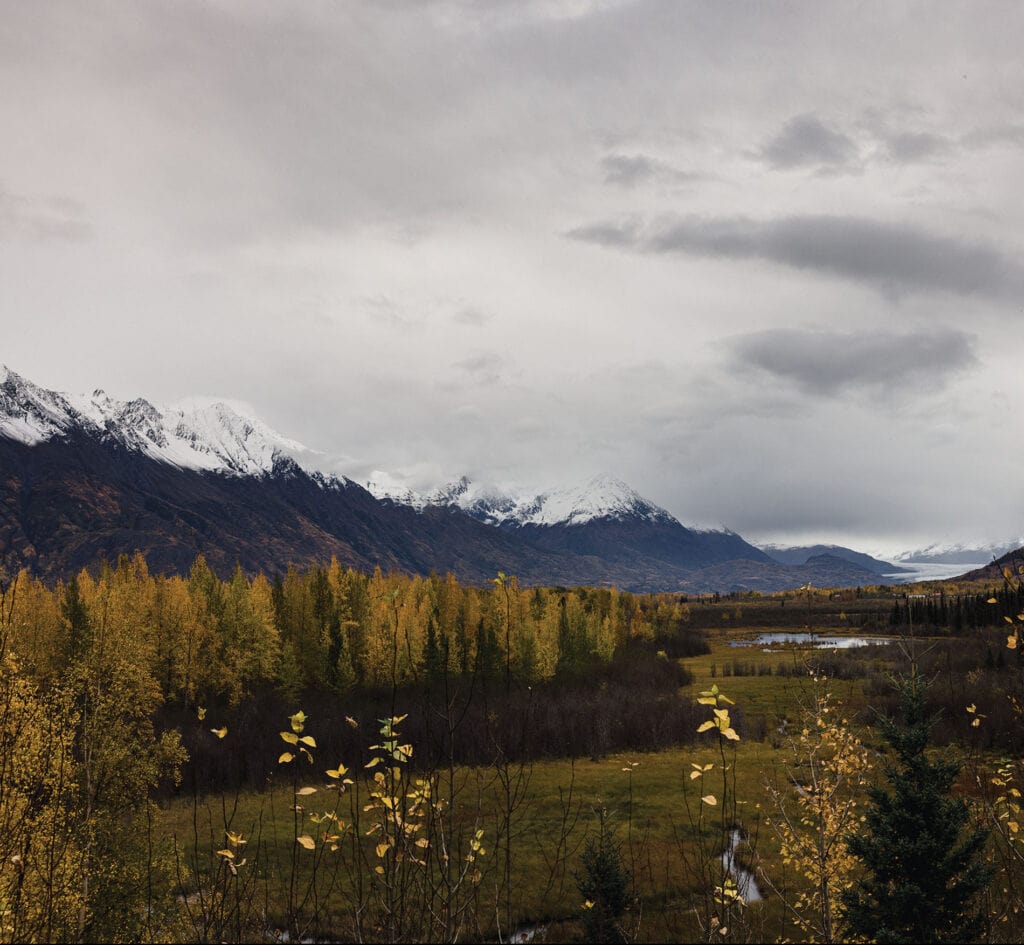 You'll need to obtain a marriage license from the state of Alaska and there is a 3-day waiting period before the license is issued. You can apply for the license in person at any district courthouse or online.
There are no residency requirements to get have an Alaska wedding, but you will need to be at least 18 years old and have a valid form of identification such as a driver's license, passport or birth certificate. If you are under 18 years old, you will need written consent from your parents or legal guardian. The total costs for nonresidents wanting to elope in Alaska will be $69 with includes the license fee plus shipping costs.
Ready to Begin Planning your Alaska Elopement?
When is the best time to have an Alaska elopement?
Alaska elopements are popular year-round but there are better times to elope depending on your personal preferences. As an elopement photographer I'm partial to May and September, read below to discover the best time for you to elope in Alaska:
Spring– the first half of the Alaskan spring season (starting in March) is typically windy, wet and cold, the temperature high in March is approximately 30 degrees Fahrenheit and many of the mountain roads won't be accessible until the warmth of late spring arrives. Daytime thaws will accompany nighttime freezes in April as the days start to become longer, skiers and winter sporting enthusiasts enjoy this season the most in Alaska.
In late spring, the race is on for wildlife to produce the next generation and give their offspring time to mature before the winter freeze comes along, use this as an opportunity to catch Alaskan wildlife while they are most active. Couples having an Alaska elopement also use the opportunity to go whale watching, many species of whales are migrating north from Hawaii or Mexico to spend time feeding. Areas like Seward and Homer provide whale watching day tours and at a cheaper rate in spring before the summer crowd or tourists arrive.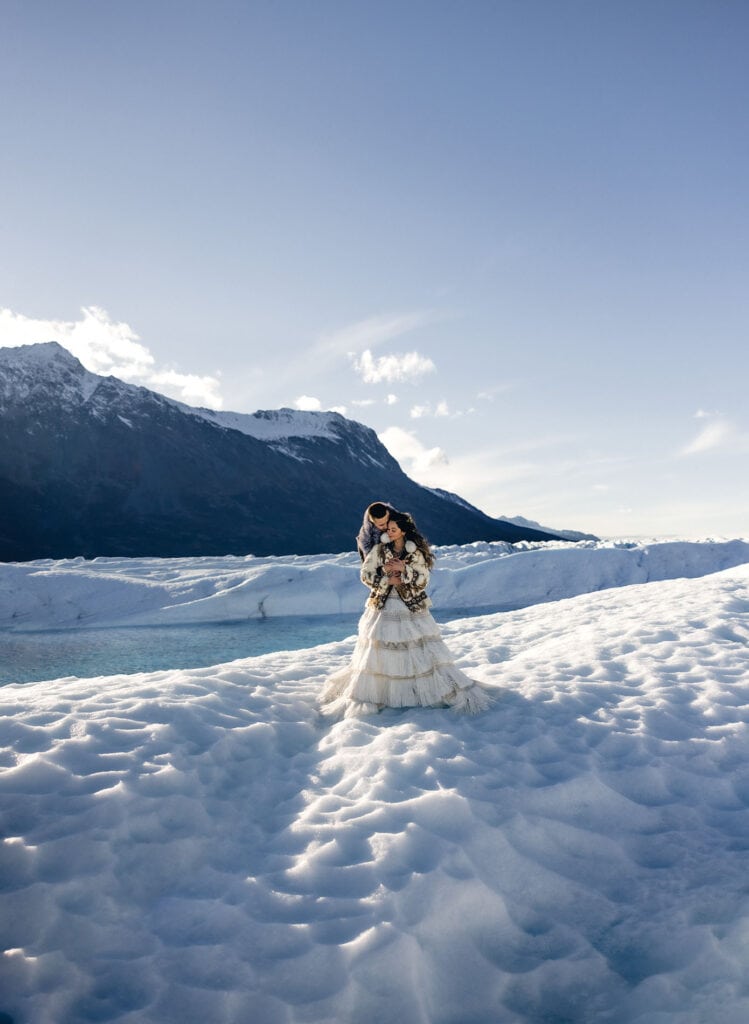 Summer– Summer is the most popular option for eloping in Alaska due to the drier weather and the warmer months, the most tour options start in late May and end around late August. The extra daylight of longer summer days allows adventurers to explore longer and wildlife to move about after the short winter months, however, mosquitos take advantage of this and can be rampant especially in Denali National Park. It is a necessity to bring bug spray.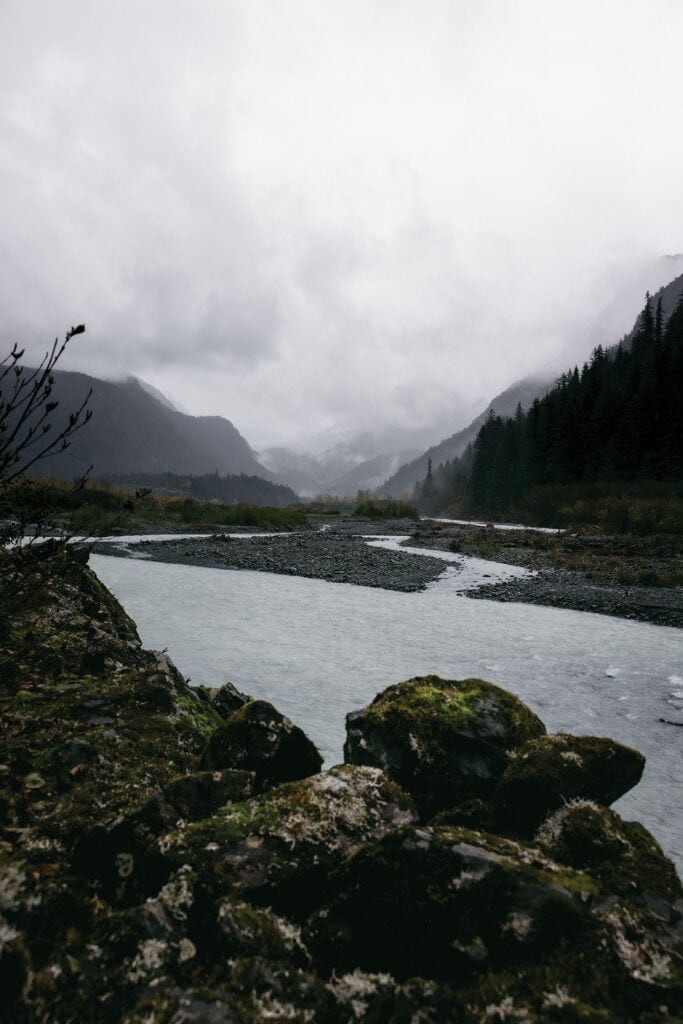 If you plan to elope in Alaska in the summertime, make advanced reservations for hotels or tours since this is their busy season and crowds tend to be unavoidable.
Fall– As an elopement photographer, fall is my favorite time for couples to elope in Alaska. Crowds are minimal which allow couples privacy for a ceremony and whatever other eloping activities they decide to pursue. By mid-September the spectrum of fall foliage is on debut and the wildlife is focused on preparing for the upcoming winter, migratory animals. The weather is getting cooler but not enough to be uncomfortable, the average temperature in September is 54 degrees Fahrenheit. The leaves start to change color in late August and early September providing a stunning backdrop for elopement ceremonies and photos.
The biggest challenge of an Alaska elopement in fall is the potential rain but as an elopement photographer I encourage couples to embrace the precipitation and allow it to bring a more authentic mood to their imagery. The rainy season in Alaska starts in August and then will wane around mid-October.
Winter– Winter elopements are very popular in Alaska, it's a magical time with snow-capped mountains, the aurora borealis (northern lights), and small towns are blanketed in snow. The landscape looks like a scene from a fairy tale. Although it may seem daunting to elope in Alaska during the winter months, it can actually be quite easy since most of the tourist attractions are closed. This means you won't have to worry about crowds or making reservations far in advance. The biggest challenge of eloping in winter in Alaska is the small amount of daylight, Anchorage receives about 6-8 hours of sunlight and lower angled sunlight is weak. Heavy snow also restricts locations for couples to visit in the winter.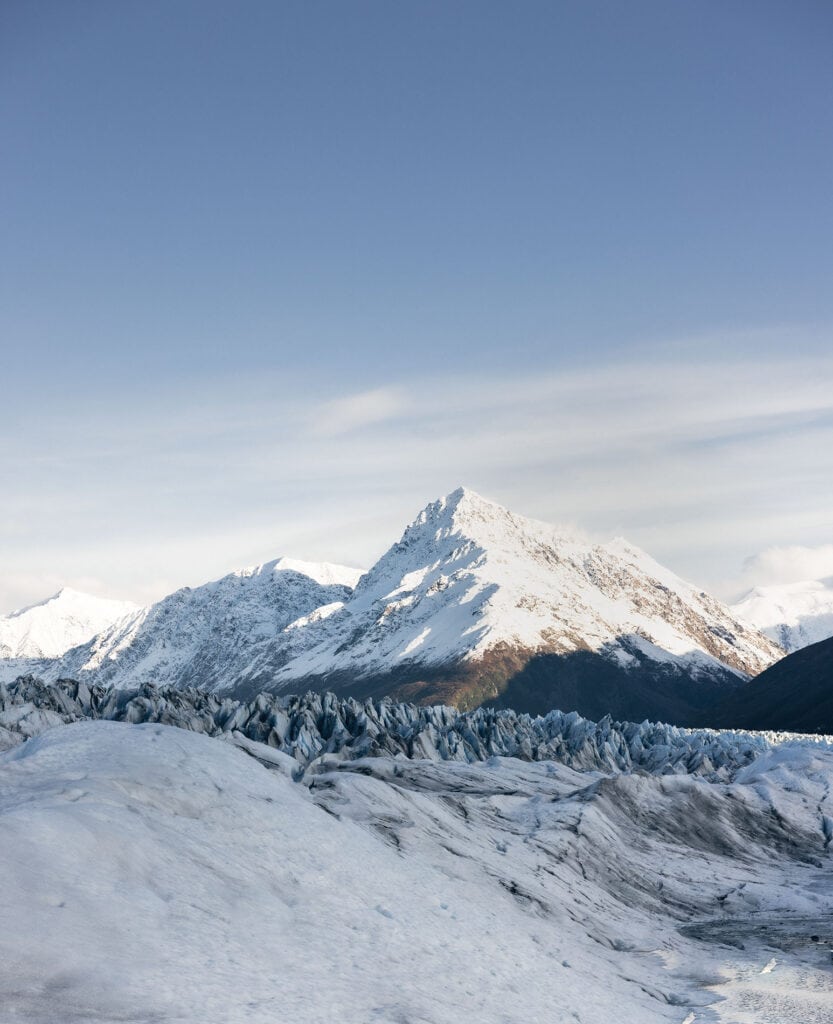 Being a destination wedding an elopement photographer has given me the chance to help couples have the wedding of their dreams. There is never a better time to really consider if a vow renewal, wedding or an Alaskan elopement would satisfy your desire for adventure and give you two the opportunity to have the most scenic wedding location possible. For more information about creating an amazing Alaskan elopement and Alaska elopement packages-contact me here.