---
What is an elopement? Let's review the outdated definition……It seems that an elopement definition is defined by our culture just as it is defined by the region we live. For the majority of history elopements have been looked upon with a level of discernment and have been grouped with in the realm of speculation along with "shot gun marriages."
---
Key Takeaway
Elopements are a more intimate way of getting married with either no guests in attendance or a very limited guest list limited to those closest to the couple. Elopements are valued for their focus on the couple and their relationship versus the familial and social connections of the couple that is typically seen at a traditional wedding.
---
In the past it was understood that elopements were typically unsanctioned by parental figures with either reservations for a child's chosen partner or the family from which they come from. In many parts of the world there are still laws protecting a parent's consent for their child to marry but in developed countries where brides no longer have dowries, and the love and happiness of a couple is prioritized over the status of a family unit modern elopements are embraced.
Social pressures also accounted for couples to "marry up" and a child's union was used as a bargaining chip to climb to higher statuses in society, couples that chose to elope were seen as being selfish and actively choosing to eliminate their family of an opportunity to add to a family's prestige.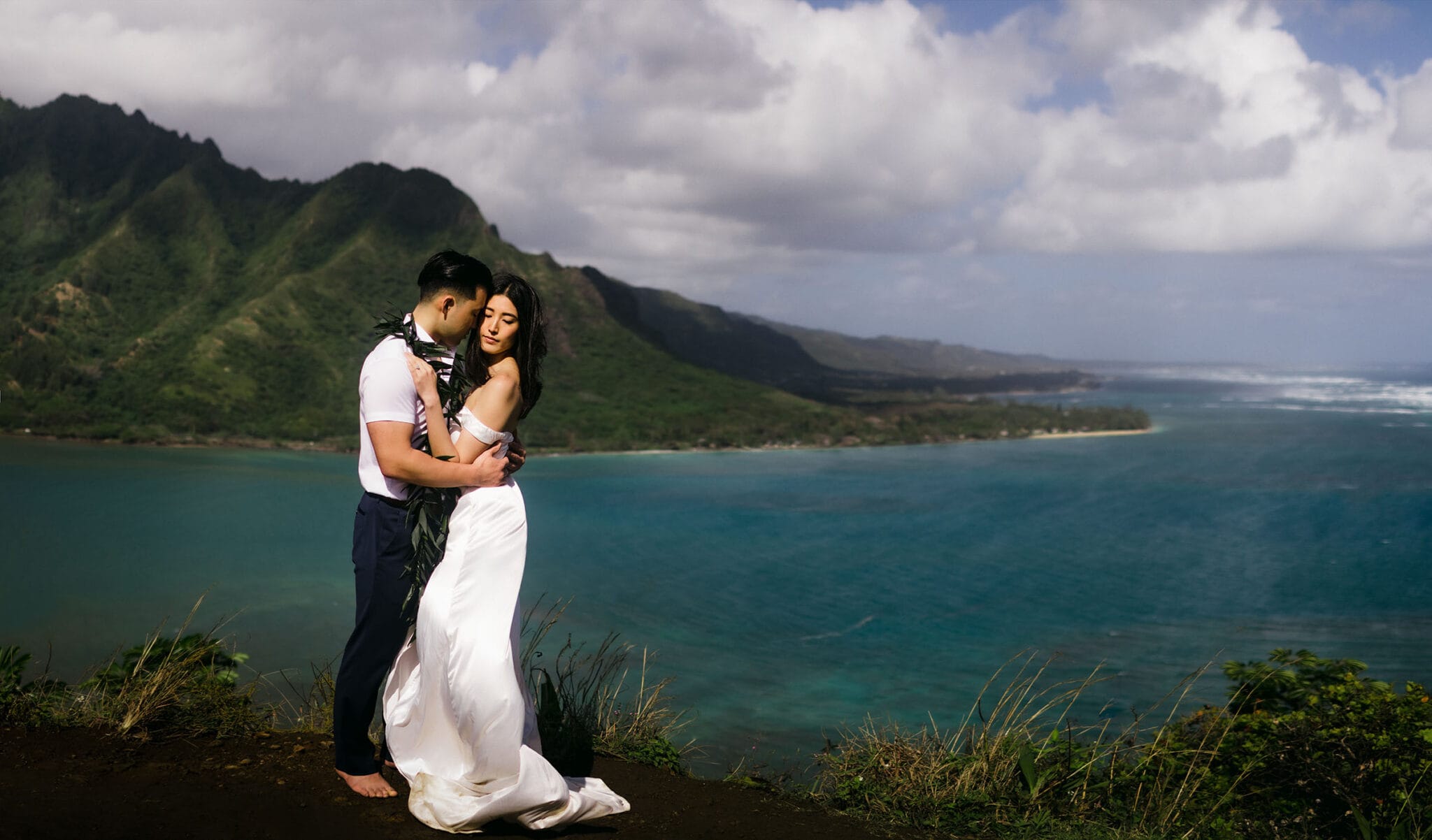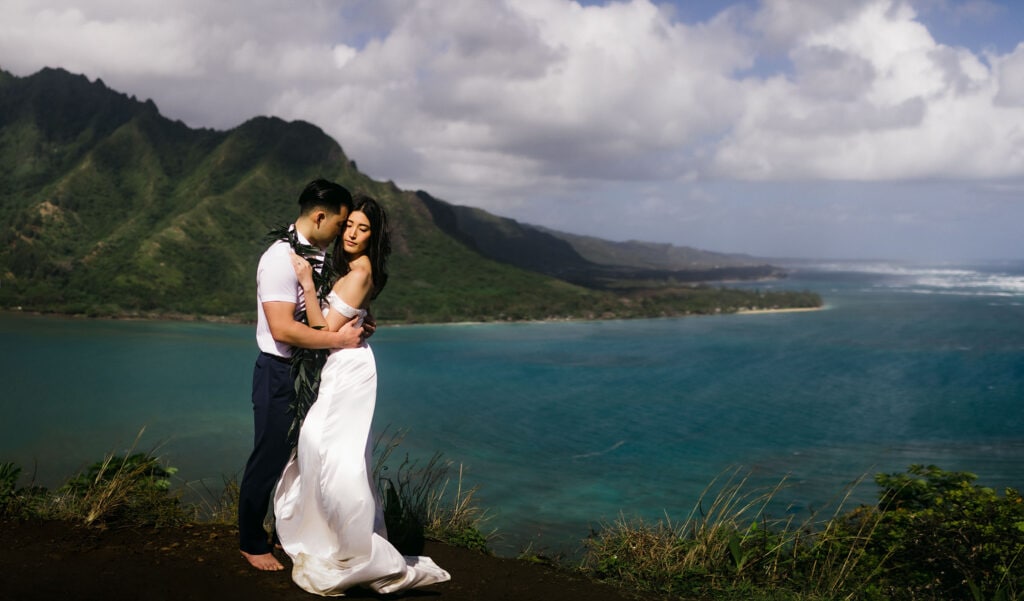 Why have elopements become so popular?
Prior to Covid-19 costs of weddings continued to increase at an alarming rate. A low budget wedding ceremony followed by a modest reception would average approximately the same cost as a mid-level sedan. Then in 2020 the pandemic started, and the wedding industry was drastically impacted. When this happened 63% of betrothed couples decided to postpone their weddings and in effect the U.S. wedding industry's revenue decreased by 36%. But Covid-19 wasn't the only reason for change in the multi-billion dollar wedding industry.
Millennials approaching their nuptials with a minimalist and ecofriendly mentality saw large weddings as wasteful and spent significantly less on weddings than other generations. This generation prioritized higher education and financial stability, microweddings and intimate weddings emerged in popularity due to millennials incorporating a smaller guest list and a more modest budget.
A Modern Elope Definition Emerges
These mass worldwide changes in the wedding industry created the perfect canvas for engaged couples to broaden the possibilities for their wedding day and create matrimonial autonomy. These couples looked at their wedding day with unprecedented creativity, originality, and looked beyond traditions to create a meaningful experience. Local governments mandating limiting guests list at weddings meant wedding became more intimate and couples used the constraint to customize their wedding even further by broadening the range of venues.
So, what is an elopement in the modern day? This is the point where elopements started to become redefined! Couples went beyond considering the "Las Vegas" style elopement and created a day authentic and representative of their relationship and incorporated the activities and traditions they loved to craft a day that marked the beginning of their marriage.
I've had couples inquiring with grand ideas incorporating safaris, helicopter nuptials on glaciers, to chartering sail boats for their elopement ceremony, my favorite was an email from a groom wanting to incorporate rock climbing in Mount Zion on their wedding day. It was truly fascinating to see couples embracing their freedoms as engaged couples should and create a day that was created for pure happiness and to celebrate the next chapter in their relationship.
Many freedom loving, adventurous types used the opportunity of cheap travel during the pandemic to create an international elopement experience. Honeymoons were often combined with ceremonies in another state or in exotic locations for an extended elopement experience while arranging an elopement photographer to arrange the majority of the details.
Of course, it has allowed the emergence of a more specialized form of wedding photographer to emerge to guide the couple not only in creating the imagery the desire but also to help them pull together the details of their union. This means finding ceremony locations, leveraging logistical elements, creating timelines for the day, presenting vendor references, playing the role of the wedding day coordinator and assisting in obtaining permits. Elopement photographers commonly see all types of forms of adventure and assess safety measures leading up to the day of a couple's elopement.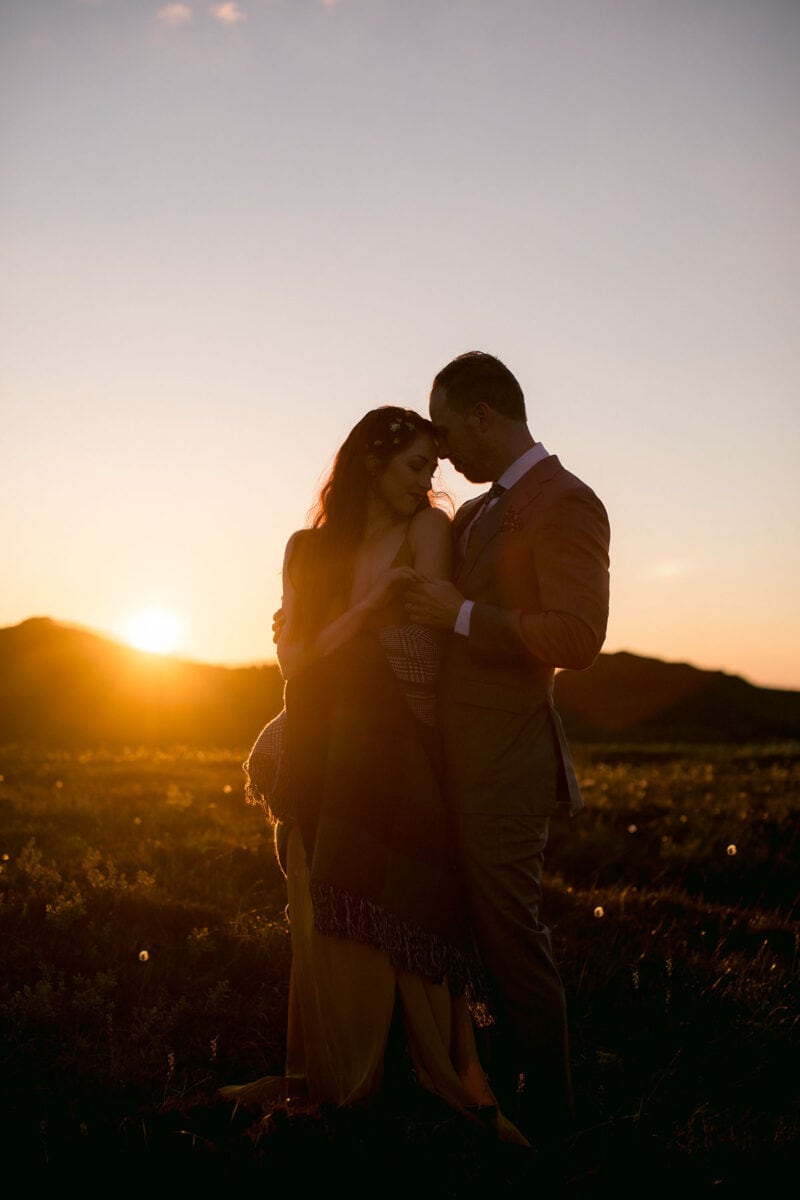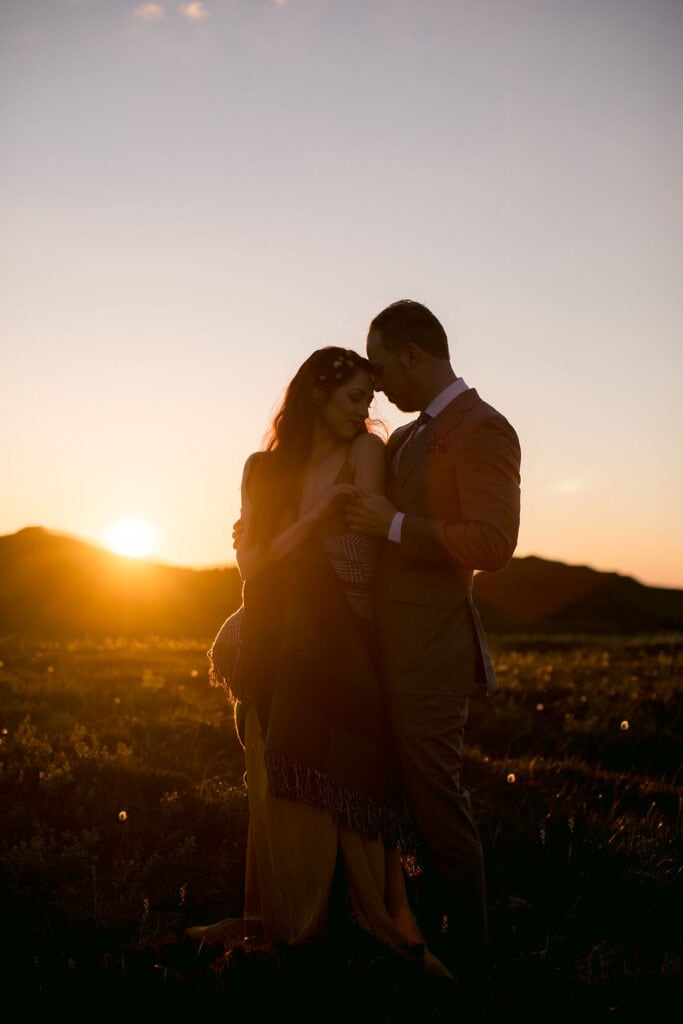 What is an elopement really about??
customized to the engaged couple
intimate and often private
less stressful
fun and highly romantic
a celebration of a wedding day
often adventurous
usually creative elopement ceremony ideas
What an elopement isn't
nontraditional (elopements can still be very traditional and usually incorporate various forms of traditions even a wedding dress)
rushed
less meaningful than a traditional wedding day
cheap
Are elopements still legally binding?
Legalities around elopements can sometimes confuse couples, as the law sees it an elopement is still a wedding. Many couples choose to legally sign marriage documents prior to their ceremony within their home state, if they are eloping in their home state, they can choose to conduct the legal aspect of their marriage in the same way they would with a traditional wedding or another possibility is self solemnization. Couples still choose to celebrate their anniversary on the day that they said their vows on their elopement day.
Is eloping cheaper?
When you ask what is an elopement if not a cheaper way to get married? I would agree that, yes, an elopement can be more budget friendly but for different reasons. Less guests, less vendors, less pageantry and of course less stress all account for a more financially friendly way to get married. But that doesn't necessarily mean that the experience isn't underpaid for and of low quality. Couples that decide to take the path of an elopement usually like to "spoil themselves," and use the funds that would go towards a traditional wedding to create momentous experiences which includes an elopement photographer to capture it all.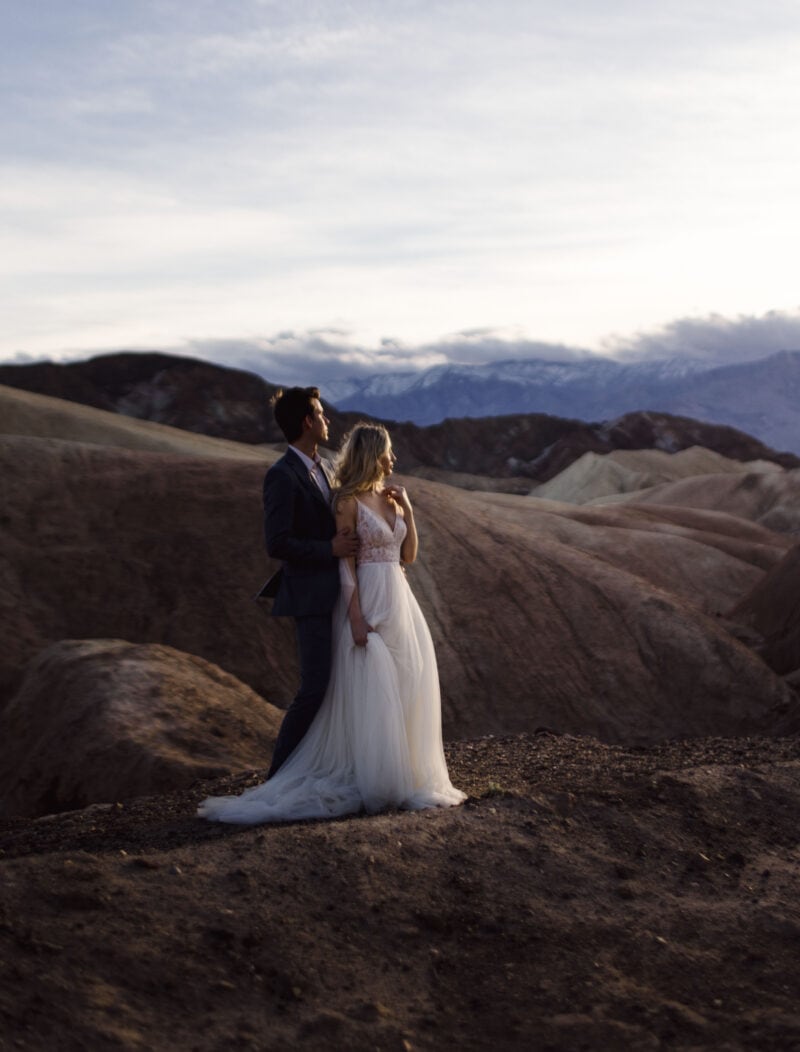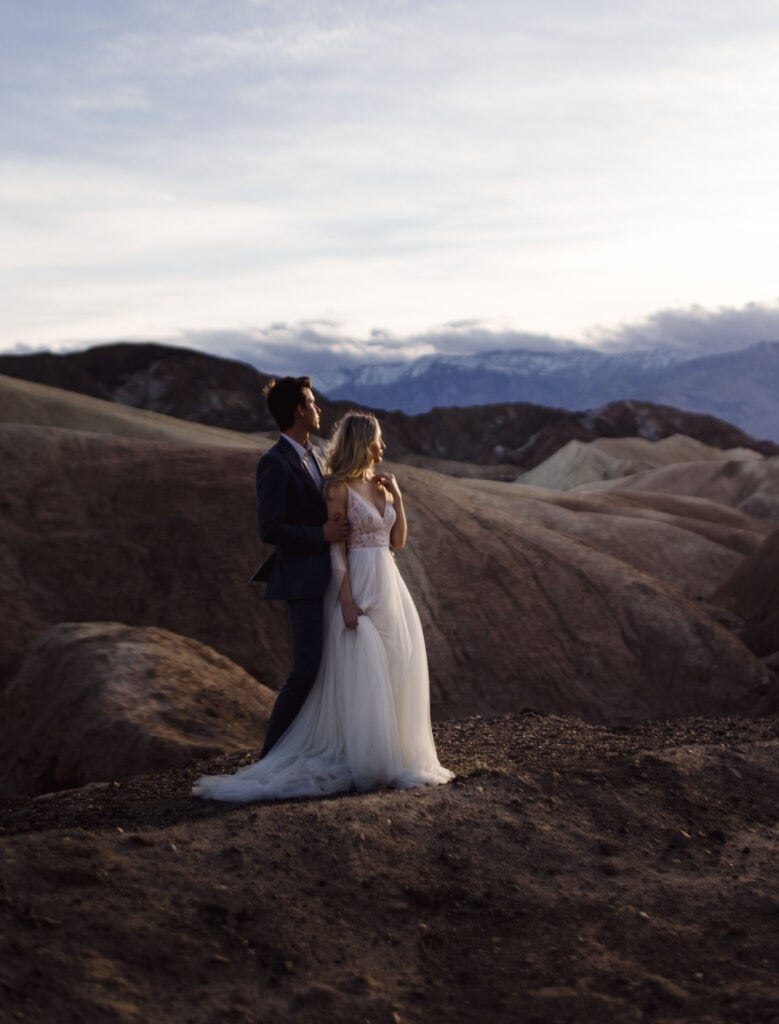 Should we elope?
While I'm a huge fan of eloping, it's still not for everyone. But there is still common elements with the couple that chooses a traditional wedding. Couples that choose to elope and choose a traditional wedding still value family ties, I mean what is an elopement if not a celebration of close relationships? The person that typically chooses to elope has decided that being thrust into the spotlight just really isn't for them.
They want the sole focus of their wedding day to be about the best experience possible between them and their partner, while they still might have a few close friends and family join in on the ceremony it's usually briefly for the ceremony and the rest of the time is spent creating memories with their partner.
So, if you and your partner are considering this path and your family asks, "what is an elopement?" Take this opportunity to thoroughly explain the modern definition and how it can be the best option for you and your partner.
FAQ
Can we still celebrate with our friends and family if we elope?
A common misconception about elopements is that the couple doesn't want to get married usually without family and decline to celebrate the union because of strained relationships. There are still many couples that come back from their elopement and have a reception or private dinner to share the details of their wedding day. It's still common for families and friends to also give the new couple gifts like they would with a traditional wedding.
What are some common practices for elopements?
While couples still get married in one of many wedding chapels in Las Vegas there are more creative options. Remember, the word elope is no longer about running away last minute and having a spur of the moment wedding ceremony; couples are putting major thoughts into how they are start their lives together. Popular options include getting married at City Hall in San Francisco, having an adventure elopement in Yosemite National Park, having a helicopter elopement, or even a beach elopement in Brookings, Oregon.
While the options I have provided is generally only activities for the bride and groom since eloping couples get married usually without a big crowd. There are many ways to incorporate a few family members and friends into a wedding besides just two people.