Life is far more fast-paced and action-packed than ever before. Once we had the time to do things at a leisurely pace, but now we've just got our hands and our minds occupied with too much to spend hours and days on a special event – even if it's our wedding!
As a photographer and event planner, I understand how the mounting pressure of planning a big, fat wedding while juggling a demanding career and social life can get to you. Over the years, I have seen the idea of an elopement ceremony grow increasingly in its appeal to my clients. And frankly, I can vouch that an elopement ceremony is as beautiful and magical as a grand traditional wedding is.
The only difference is that you don't have to bear all the hassle and tiring details of an outing together to an extravagant wedding. In an elopement ceremony, it's just you and your partner, and the entire focus is on the love you share.
You won't be disappointed if you're here to discover some fantastic elopement ceremony ideas, elopement ceremony script samples, and more. Keep reading below to discover what is an elopement ceremony?
What is an Elopement Ceremony?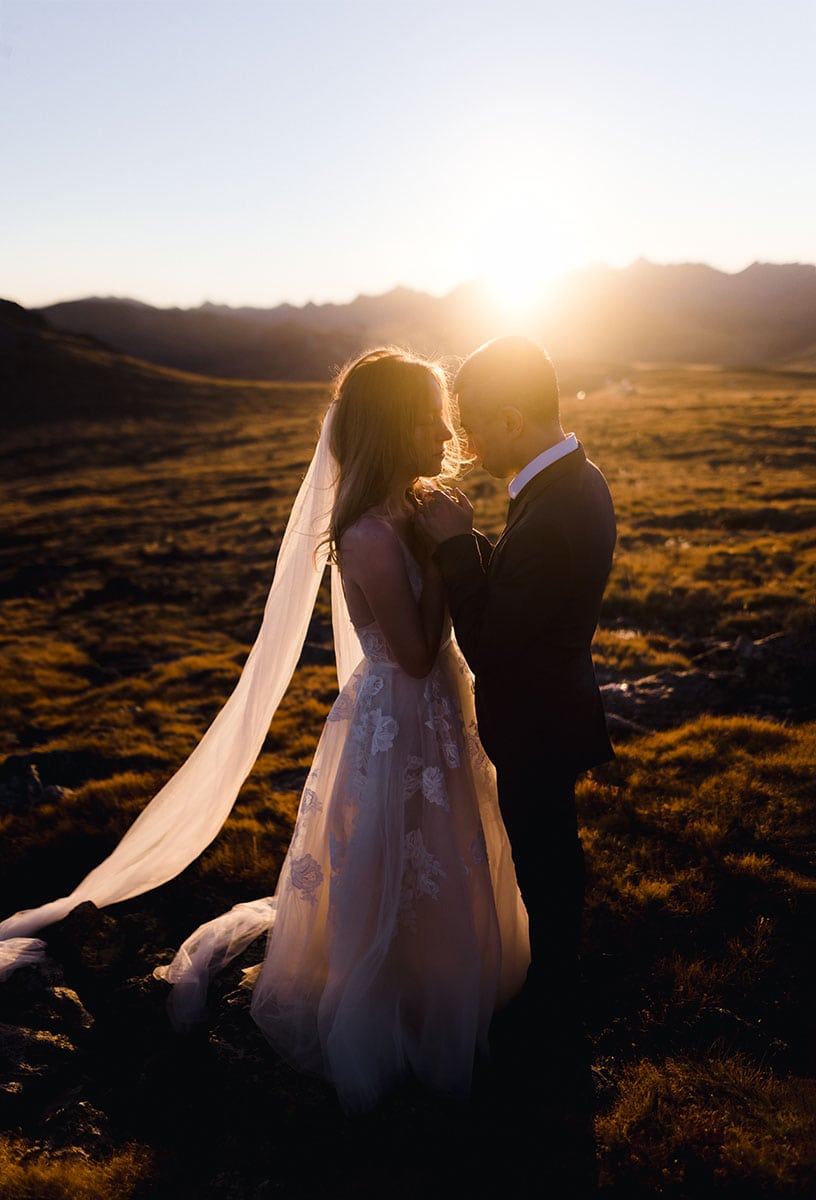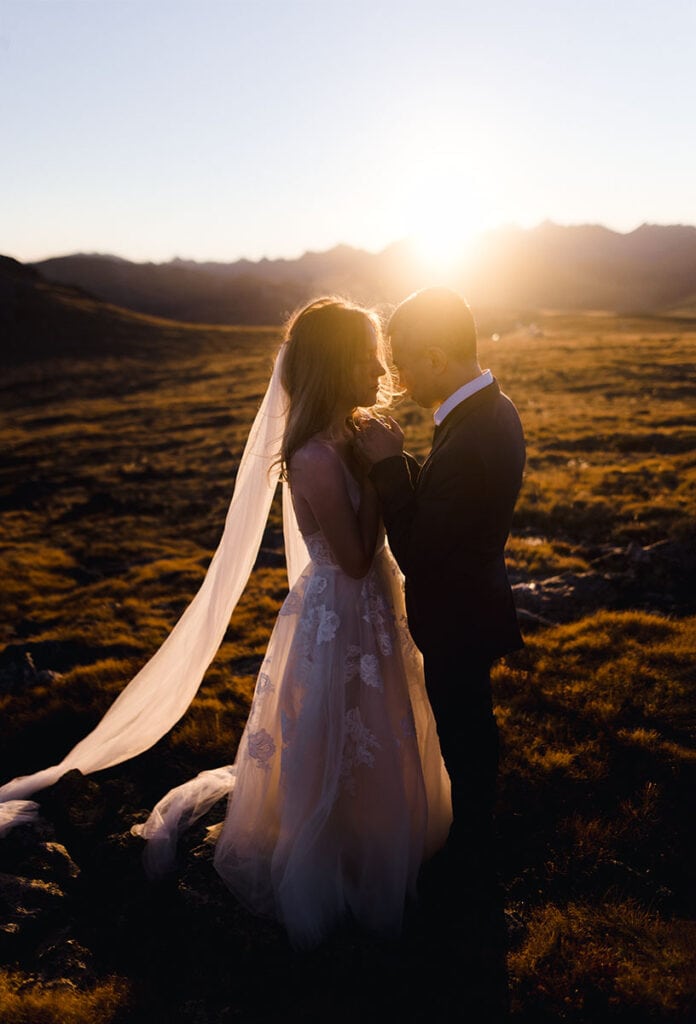 Let me start by telling you an elopement ceremony is relatively smaller, utterly romantic, and exquisitely intimate than traditional ceremonies. In most cases, elopement ceremonies happen without the family and the close ones of the bridegroom not knowing about it. The major difference between an elopement and a traditional ceremony is the lack of guests.
The absence of a crowd leaves the floor open for the bride and groom to fully express their emotions and heartfelt feelings to each other. In an elopement ceremony, couples don't also have to follow a structured format or follow traditions necessarily. They may commit themselves to each other in a unique way that suits them, as wild or as unconventional as it may be.
Elopement Ceremony Ideas
1. Pick Your Favorite Location
When my clients approach me with wishes for an elopement ceremony, I start by asking them to pick their favorite location or we brainstorm together. What would it be if I asked them to close their eyes and picture only the two of them in their favorite background? What location qualities matches their interior?
The answers range from anything as unimaginable as climbing a mountain peak at sunrise, cuddling together in a cave they discovered lit up with fairy lights, or strolling on a white sandy beach at sunset. In those answers, I know they have found their favorite location.
Hence, pick your absolute favorite spot, where you are your partner and could spend an eternity simply being with each other, utterly content. That spot would be perfect for your elopement ceremony.
2. Design Your Elopement Ceremony
One of the reasons you chose to elope is to be free to choose how you wish to get married. Hence, you have the liberty to structure your elopement ceremony as you both wish. How do you want your ceremony to be? Who do you think would be the best officiant for it?
Do you want to ceremony to be fun and relaxing? Do you want it to be intimate and poetically beautiful? Once you've decided on the ceremony format, you can search for the officiants in your locality who specialize in that type.
3. Opt for Rings
Call it a nod to symbolism, but I advise my eloping clients not to forego this tradition. While the choice is entirely at your discretion, and you may choose not to exchange rings for your elopement ceremony, you'll be glad if you do.
As a photographer, one of most favorite poignant moments from documenting weddings is the ring exchanging moments. The pure, unadulterated, and unfiltered love that shines out of the eyes of the bridegroom is something I cannot find words to express.
But fortunately, my camera captures each beautiful emotion of the moment, and it's something my client thanked me for years after being married too. Slipping the wedding band and sealing your promise to eternal love will undoubtedly be the most precious memory of your big day.
4. Decide how you wish to celebrate
Perhaps another attractive feature of opting for an elopement ceremony is the absolute freedom of how you wish to celebrate after the nuptials. You can make it as unique as you always dreamt of, as extravagant, intimate, and personal, or as simple as you two had envisioned.
In my career thus far, I have even seen couples who are die-hard donut fans celebrate in an endless round of donuts to celebrate their elopement ceremony. Others have packed their hiking bags and climbed hills to camp under a tent post their nuptials.
Others have climbed mountain peaks to scream their excitement and let all of nature know that the two are finally one. Hence, while making plans for your elopement ceremony, let no boundaries stop you from organizing the celebration of your dreams.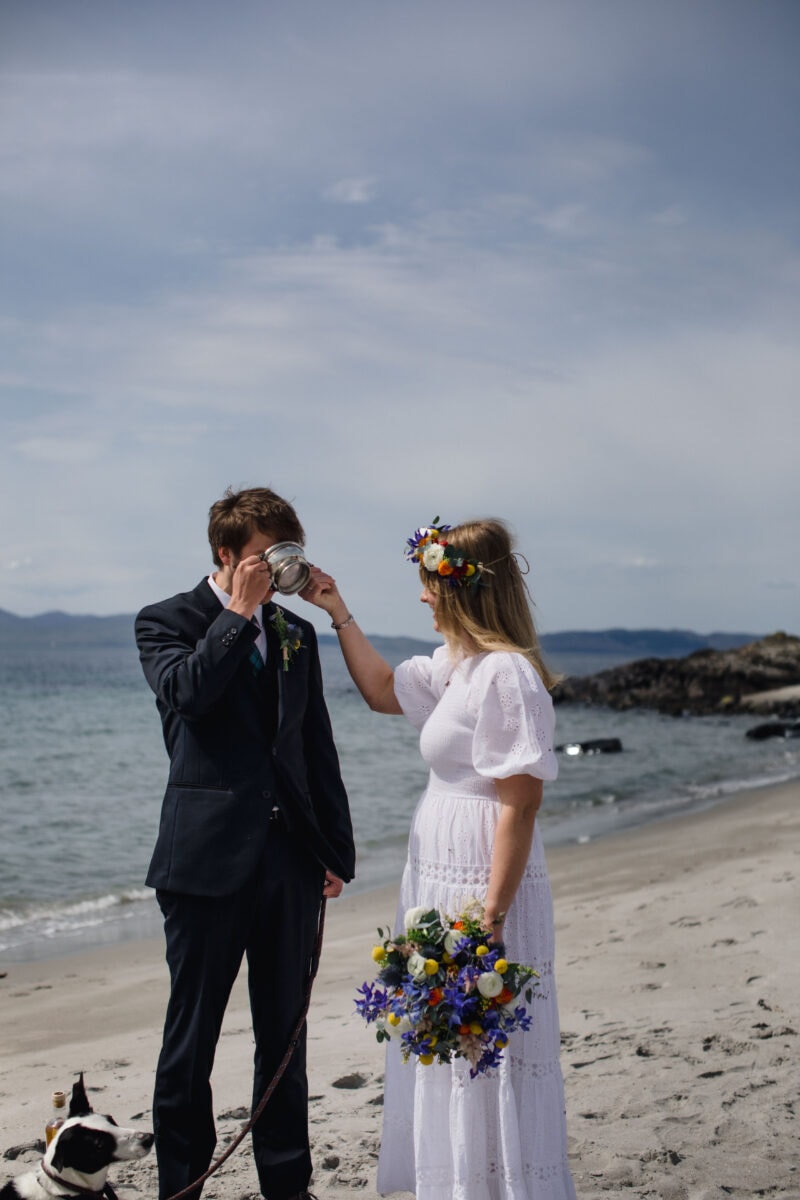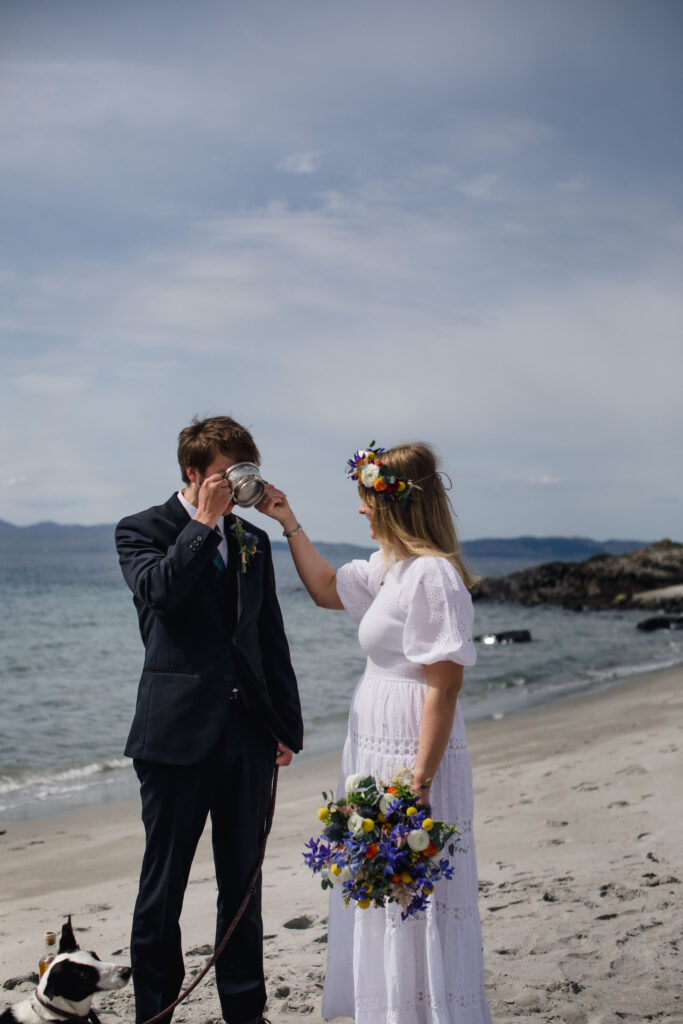 5. Courthouse or Destination Ceremony? Your choice!
Again, as I mentioned above, the choice of venue is totally at your discretion and your partner's but these two locations will be limited to couples seeking a legal union and not just a commitment ceremony. From a historical viewpoint, the idea of an elopement was to rush off to the courthouse and undergo a secret civil ceremony before the families could find out. Mainly, the elopement occurred when either or both families objected to the union.
Now with the legalization of self solemnization in certain states your ceremony can be just between you two. So if you ask "Can I marry myself?" Technically……..yes, it could just be the two of you!
While the idea of parents or others objecting is quite outdated and thankfully non-existent, the thrill of eloping still exists. So, if you want to experience a wedding ceremony officiated by attaining a marriage license, you could opt for the courthouse. It's cheaper but not as spontaneous.
Or else, you could give your friends and family juicy details to squeal with delight by jet-setting off to an adventurous or utterly magical location far away. Let that be your elopement ceremony destination but remember to bring back lots of photos to appease the loved ones who'd want to know each incredible detail of your elopement.
6. Don't Forget to Budget for a Post-Elopement Party
I'm sure you double-read this one and must wonder, "But didn't she just say we didn't have to cater to guests at our elopement ceremony?"
Er, well yes, that's what I said, and an elopement ceremony will be as intimate and private as you want it to be depending on self-solemnizing state marriage laws. But when you do return, as noted in my career, you will have a crowd of family and close friends expecting a celebration of your union. And frankly, it's only fair to share some of that newly wedded bliss and joy with people who love you so much.
So, while you don't need to plan anything as detail-oriented, costly, and extravagant as an all-out wedding reception, plan a little get-together.
You could always have this dinner party with close family and friends later. You could even host a dinner at a charming restaurant in town, arrange a potluck in your backyard or choose a venue for a night of dancing and celebration. Make space for this celebration in your elopement plans, whatever your budget allows. You'll cherish the memories, I promise.
Elopement Wedding Ceremony Script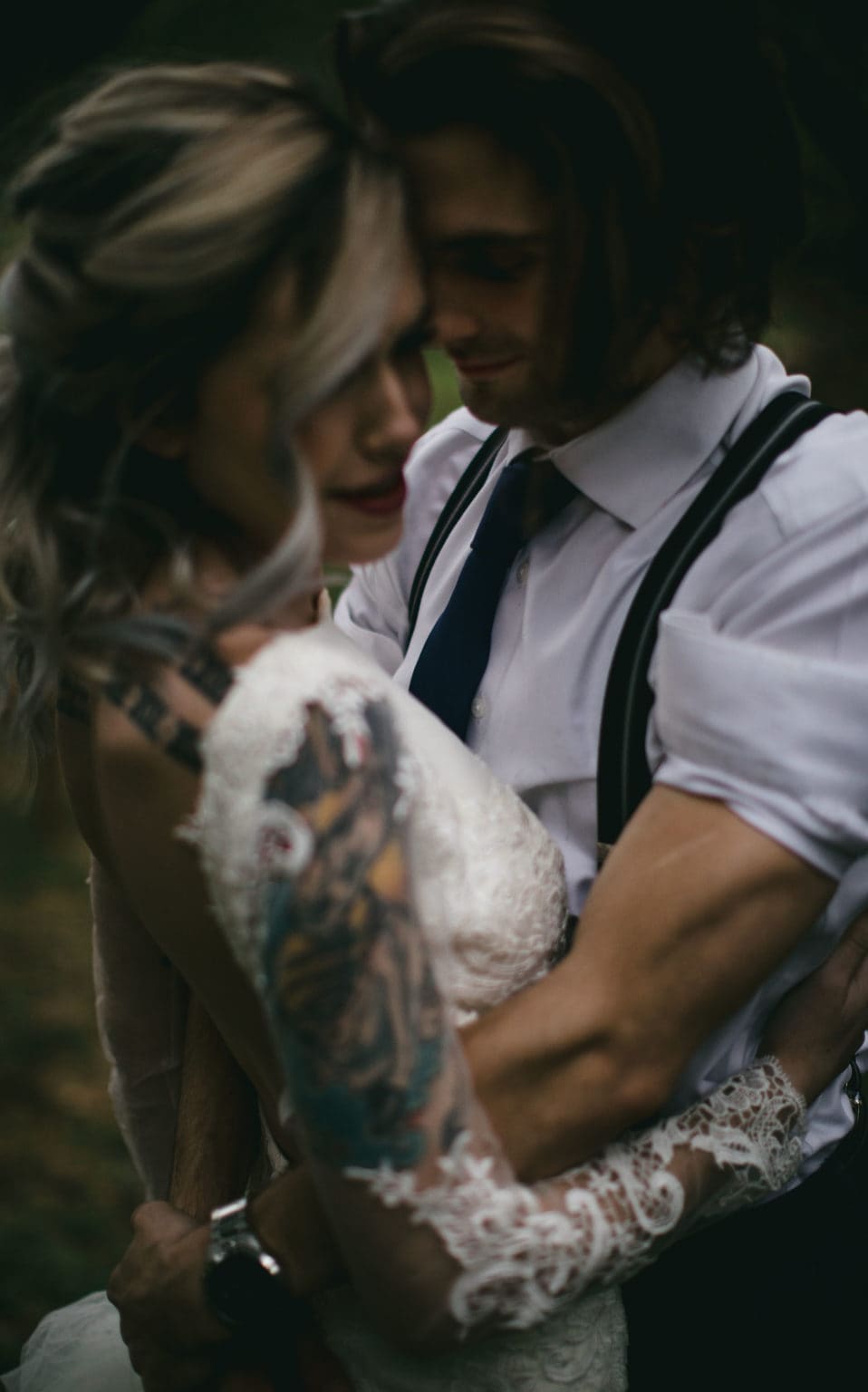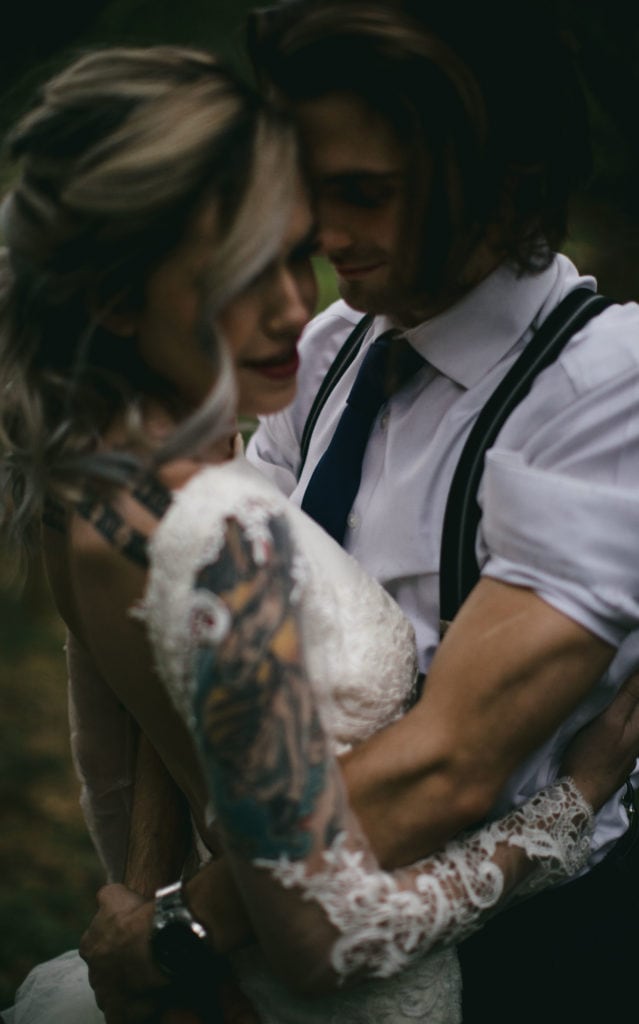 You can curate and design your elopement ceremony as you and your partner desire. This means you even have the freedom to write the elopement wedding ceremony script yourselves or download one of the free samples online.
Or else, if you have arranged for your favorite officiant in town to preside over your elopement wedding ceremony, you could ask the official to prepare the script for you. However, I encourage you to remember that wedding vows are extremely powerful, whether traditional or elopement.
This is the most poignant moment in your relationship, and your choice of words will mean everything to your partner. Hence, feel free to create your elopement ceremony script, and you could choose to personalize it with your partner or simply follow a sample script.
If you're looking for elopement ceremony script examples to guide you, perhaps the following sample would help.
Elopement Ceremony Script Sample
I never fell in love with you, for falling is an involuntary action we do not choose consciously. I walked into love with you, well aware of what was unfolding, with my eyes wide open. I chose to take every step from that moment onwards with you, to spend each moment of my life in consciousness with you.
I believe in destiny and fate, but we also have the choice to choose our fate. And I choose you; today, tomorrow, and for eternity. I'll choose you in a hundred lifetimes, a hundred universes, and any form of reality.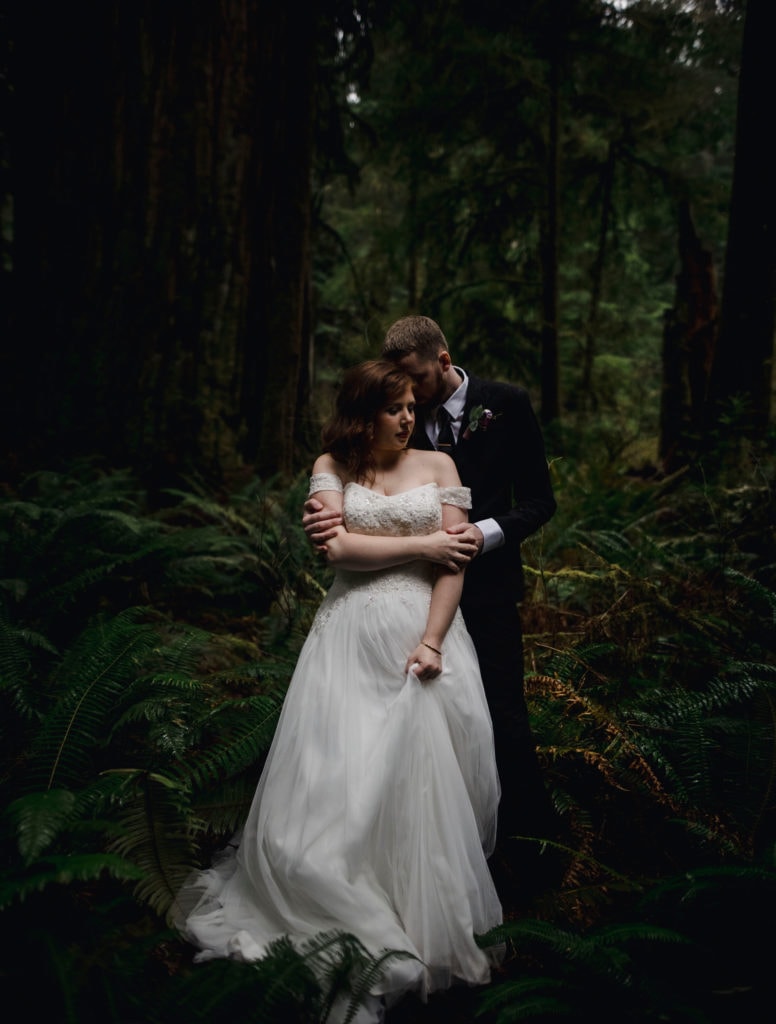 I'll choose to seek you and I'd choose to walk in love with you.
Final Thoughts
An elopement ceremony differs quite significantly from traditional wedding ceremonies. It leaves the choice open to the bride and groom to choose only a handful of guests, those closest and whom they wish to have at their vows. Or else, the bridegroom may have a completely private ceremony, with no family and friends present.
An elopement ceremony is usually perfect for those who want the most private, least burdensome, and hassle-free wedding. If you're looking for more ideas or help to make your elopement truly memorable for the two of you, I'd be more than glad to help you here.