For people who don't like the fuss and chaos of a wedding, having an elopement wedding is usually the way to go. It's completely fine if you find spending thousands on things that you and your partner don't want unreasonable.
But there is always more to the equation. There are families and friends involved. How do you tell them that you're having an elopement wedding? In most cases, their initial reaction will be to freak out rather than supporting you in your decision.
What you can do is make the process a slow and obvious one. It takes away the element of surprise and makes it easier for you in terms of communicating with them.
In this post, I intend to share my thoughts on how you can make the elopement wedding an easy process without upsetting friends and family. But before that, you need to understand why would you want to elope in the first place.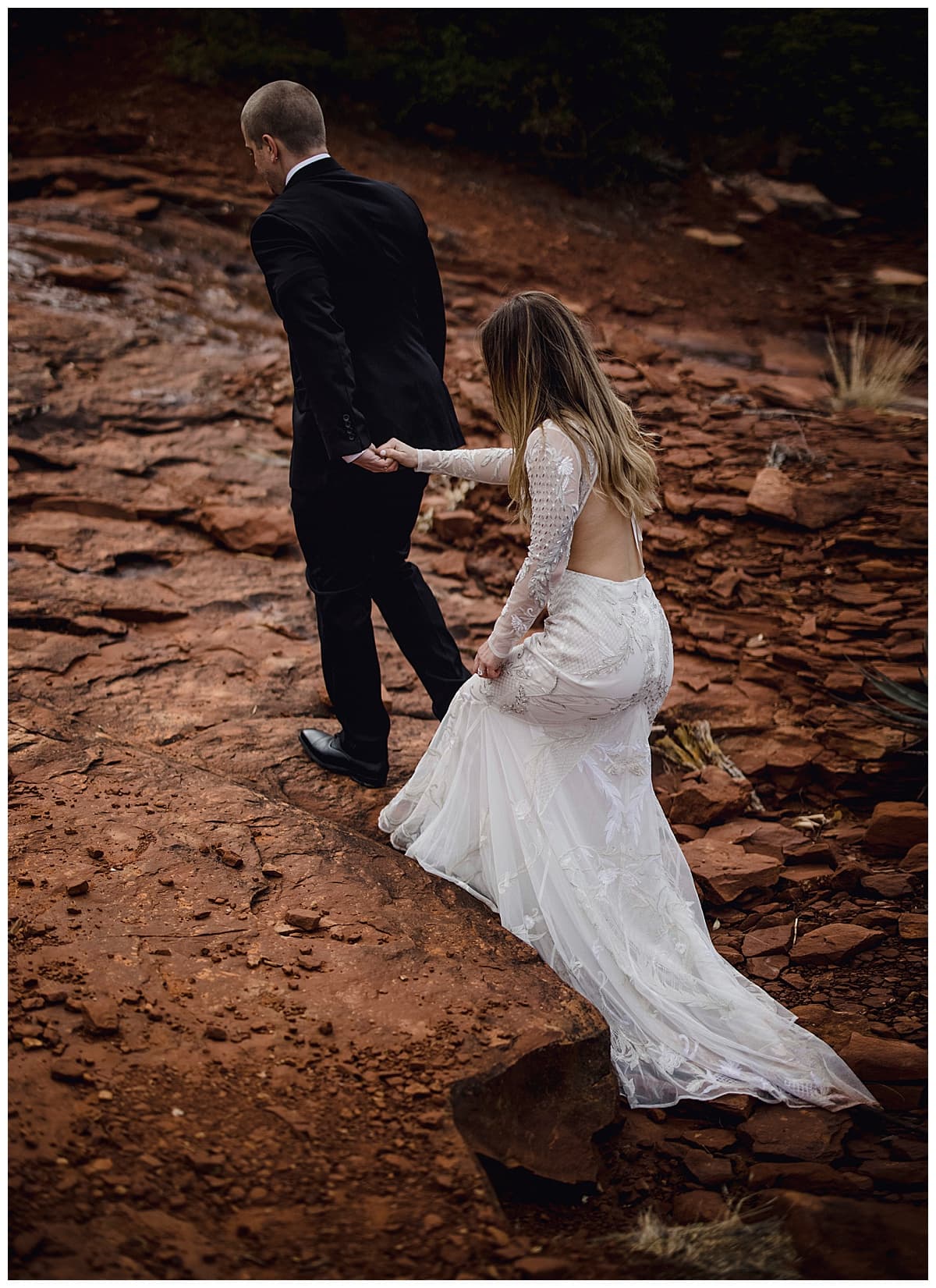 Why Do People want an Elopement Wedding?
There might be thousands of reasons why you would want to elope rather than having a grand marriage ceremony. If you're hesitant about whether you should do it or not, see if any of the reasons we mention get your special attention.
You Don't Want to Spend on Unnecessary Things
Sure, the fancy venue, the glamorous flowers, and the flashing lights look nice. The hundreds of people who attend the ceremony will eat delicious food and spectate two lives merging together. But what if you and your partner don't want it?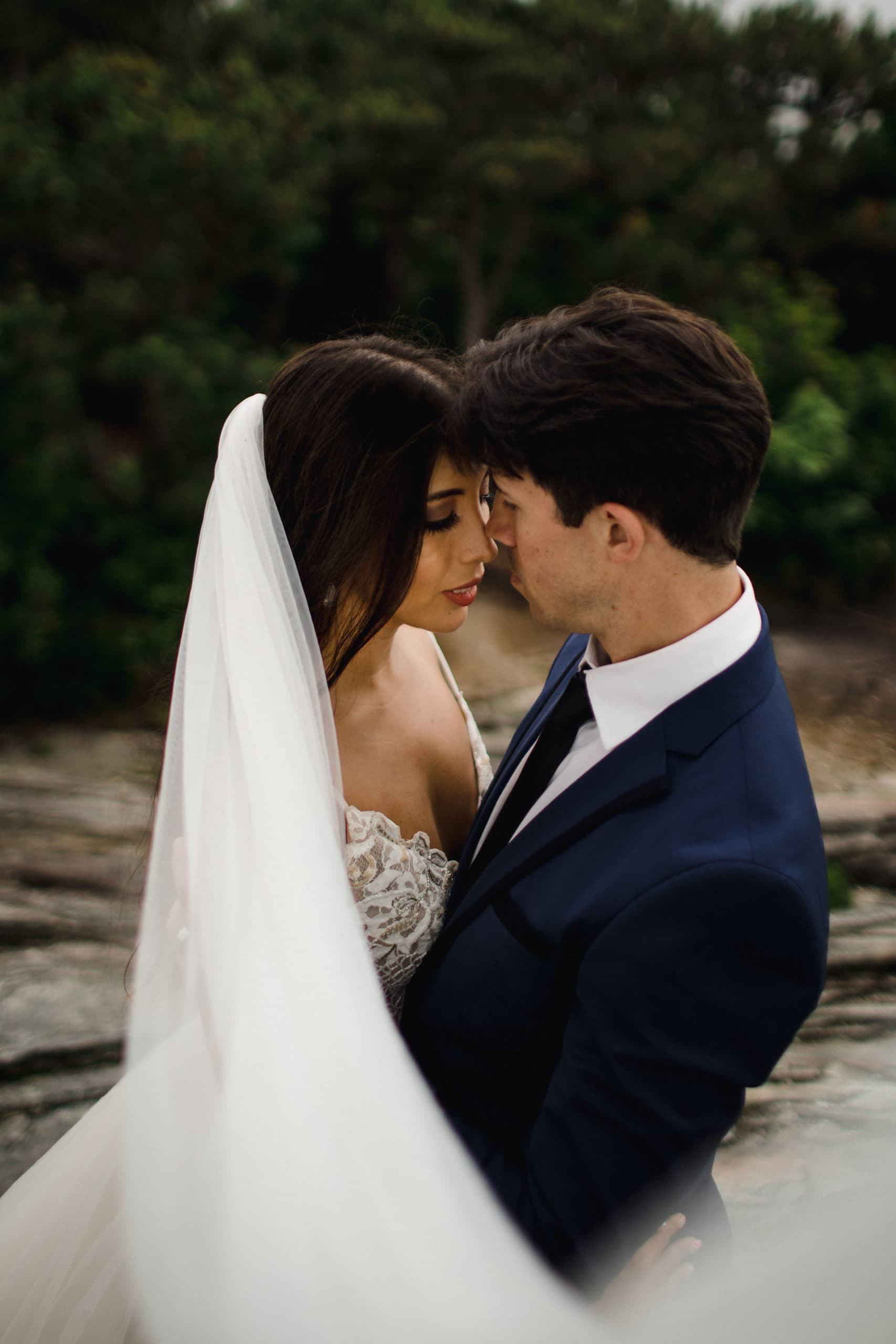 What if you two want to spend the money on a trip you've been dreaming about all your life? What if you want a destination elopement wedding where no one will be there to bother you?
If you think this way, you should definitely go for it. Stop thinking about what people will think. If you do all the thinking, what will people do? The only thing that matters is your family and friends. And they will surely respect what you want.
You Want it to be a Surprise
If you like to surprise people with your impulsive nature, what better way to do it than eloping? Go ahead and do what you want to and bring the surprise back! It's one of the finest ways to commemorate the best day of your life.
You and Your Partner's Dreams Take the Same Route
The most important thing in life is to have someone you can turn to. And if that person is who you want to marry, no one is luckier than you. And for eloping, you both must want it.
If you're extra lucky to have someone who also wants to elope with you, there's no reason for giving it any more thoughts. Just go ahead and make the plans. You can include your friends and family by dropping obvious hints about what you're going to do.
You Don't Like Chaos and Grand Ceremonies
In this wonderful world, everyone has their own principles. And if it is to stay away from large crowds and luxurious ceremonies, you may elope with your partner. It's especially true for introverts who don't like the attention on themselves and might want to self solemnize.
Again, your partner's opinion should matter to you. And if both of you agree to do it, just do it. No second thoughts.
How to Share the News with Friends and Family- The Elopement Announcement
If the definition of eloping to you and your partner includes letting your friends and family know, it can be a daunting task at hand. You don't know how they will react to the news. Whether you've already done it or planning to do it, it's very important that you break the news in a positive manner.
And we can help you plan your execution of the perfect plan.

Start Early-How to tell Family You Eloped
Remember what we said about dropping hints? It's one of the greatest and easiest ways to include your close ones in the elopement wedding. You and your partner can ease your friends and family into the idea of an elopement wedding by being obvious about eloping.
You can always start by stating that you don't like traditional weddings. It takes off the burden of expectations from other family members. Even if your family had something else for you in mind, they'll understand that it's not what you want way before the actual event.
You casually bringing up the idea of an adventure elopement wedding subconsciously make them believe that you might do it. As a result, it might not come as a shock when you do the final announcement. You can even include some of your family members in the conspiracy to help you out. It can be a cousin or your own brother or sister!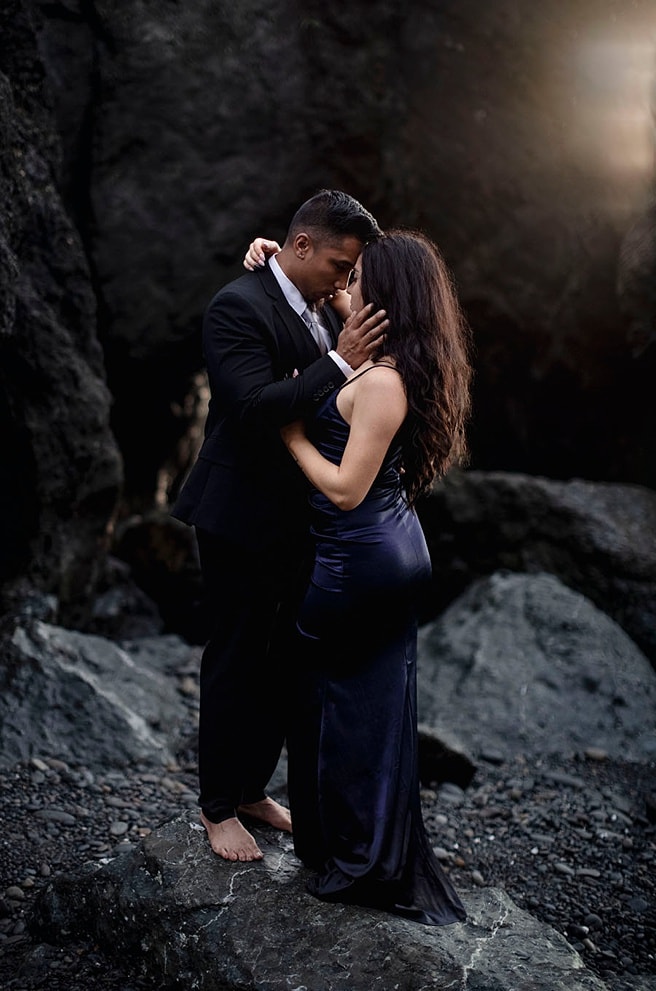 Do it Face to Face
No matter how lightly you take it, an elopement wedding and getting starting your life as a married couple is a major event of your life. And you wouldn't want to share the news via text messages, would you?
It should never matter how awkward it feels. Have the courage to disclose the news face to face. If you live apart, at least do it on facetime. Text messages are notoriously known for creating confusion among close ones.
On the contrary, when you share the news one on one, the receiving party will see the excitement in you. They will witness the glow in your eyes! They can be part of the legacy you're going for you. It'll be easier for them to understand why you took the decision to have an elopement wedding. And in the end, they'll unconditionally support your choice.
Don't Forget the Reasons
for an Elopement Wedding
When you're talking about family and friends, they are the ones that matter the most in life, right after your partner. And so, they deserve to know why you have decided to have an elopement wedding rather than going for a traditional wedding.
Your reasons should include whatever is true. You don't need to make up reasons and justify your decision. It's family you're talking about. They are beyond the fear of judgment. If the reason is financial, let them know firsthand that you cannot afford a wedding and have decided to elope.
If it's a personal decision from your end and your partner supports it unconditionally, tell them. Let them know how lucky you are to get a partner as you have. Let them know that it's your decision and you think it will make you happy.
If you have future plans with your partner and want to save up for something like a house, let them know. It will show maturity from your end. That you have grown up. You have learned to take things seriously.
And don't forget the romanticism of an elopement wedding. It's an adventure in itself even if everyone knows about it. From the planning to picking out the dresses, from booking the tickets to arriving at the destination, everything feels like a dream.
And it's a dream you can easily achieve when you have friends and family rooting for you. The bottom line is, you should state your reasons for eloping to create a unique bond between you and your close ones.
Don't Forget a Party
Whether you do it before or after the elopement wedding is truly your choice. But you must throw a party! Everyone has the right to enjoy your new journey. If you want the eloping to be as smooth as possible, throw a party before you go for it!
Invite the people that matter to you. Let them enjoy. And don't forget to enjoy yourself. After all, you and your partner deserve the affection and care friends and family can offer. You can have your wedding day as quietly as you want. But give them their share of enjoyment.
If you're going for the party after the event, share the photos. And don't make the mistake of not taking any photos! You'll be wondered to know how common it is among people who elope to take photos of the day.
Share your memory with your loved ones. Let them react to your special day and bless you with their love!
On the other hand, if you're throwing the party before you go for it, make sure you've followed the previous steps. Otherwise, it might create unpleasant circumstances at the party. If you think you've convinced your parents, close family, and friends for eloping, enjoy yourself with them before you leave!
Don't Cut them Off
When you're on your trip, stay connected with friends and family. If they know about it, let them in on all of your journeys. They might not be there, but they can bless you from far away.
Share what you did when you went shopping. Show them what you got. Show them the update on the venue. Or read your marriage license out loud if you want! Make them apart of the planning of the elopement wedding just like they would give their perspective on planning a traditional wedding.
Just let your emotions go wild and enjoy as much as you can.. And the enjoyment increases exponentially when you have such a loving family wishing the best for you.
Enjoy the Day Regardless of Anything
At the end of the day, the decision you took was for yourself to have an elopement wedding. It was for your happiness. So, if you happen to get unwanted reactions from your family and friends, don't let it ruin the day for you. It's an experience you can only live once in your life.
Your happiness matters over everything. It doesn't matter how your family or friends react because they are close to you. Sooner or later, they will come to understand why you took the decision to have an elopement wedding. And everything will come about happily.
Bonus: Things to Keep in mind before you have an Elopement Wedding
In the heat of the moment, it's very normal to forget important things. As the day closes in, the excitement goes through the roof. Here are some bonus tips that will help you to get through the day as smoothly as possible.
Understand the Law
Every country in the world has different laws. Even different states might have different marriage laws in place. If you're planning to elope for a destination wedding, don't forget to dig up everything there is about legal matters!
Do you need a license? Are there witnesses necessary? If you do need a license how long will it take to obtain it? Getting answers to all these questions should be one of your priorities when you start planning the magical day.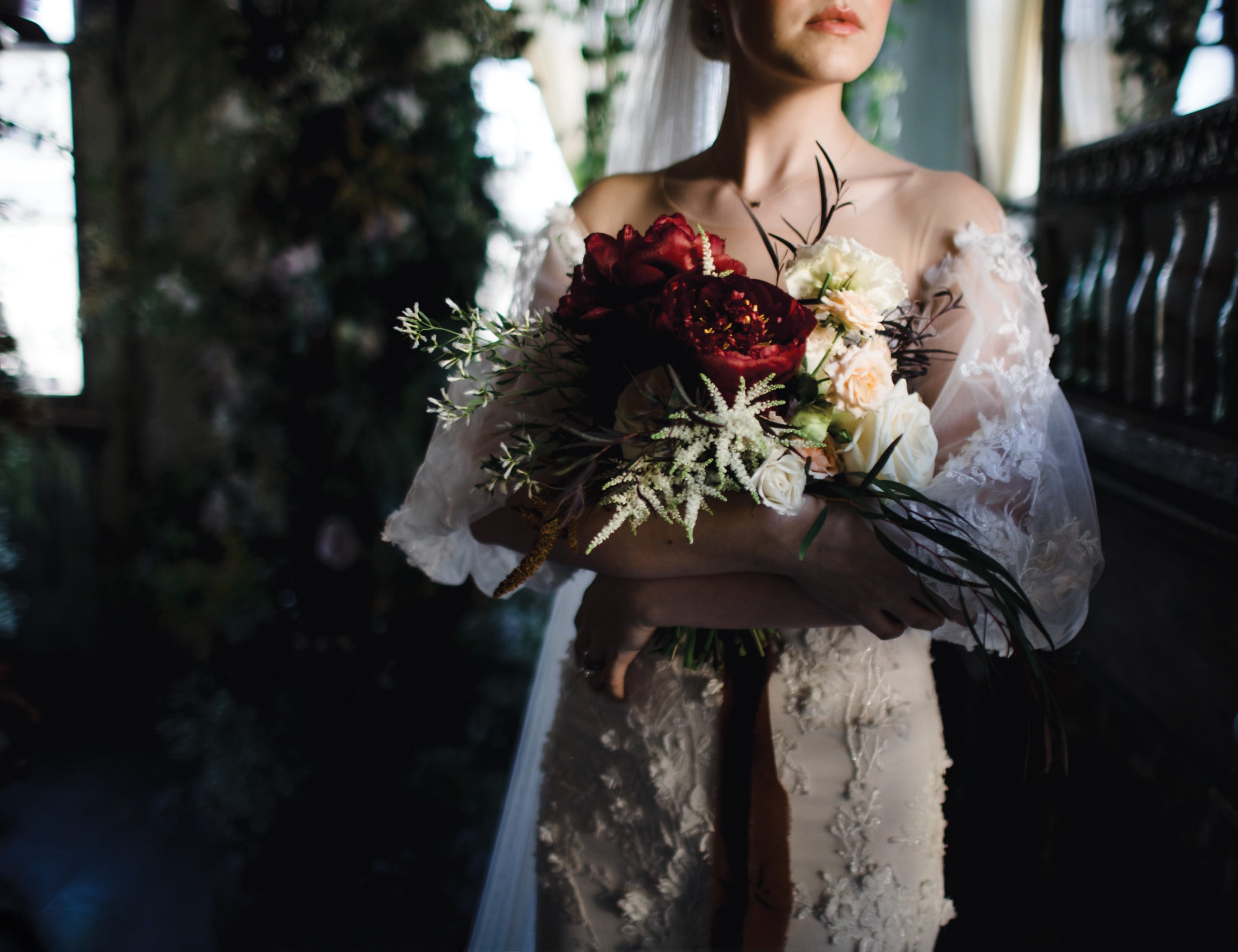 Book Everything in Advance
When you're going for the biggest adventure in your life, you don't want anything to cause trouble, do you? So, make all the reservations in advance! Don't let anything hanging for when you reach the destination.
Looking up the history of the place will give you a good idea about what you can expect when you go there. If you're going during the holiday season, you might not get instant bookings. So, do everything as early as you can!
Don't Forget the Photographer
It's the most special day of your life. And you should capture every moment of it. However, if you're busy enjoying the moment, who's going to capture them?
That's where a photographer comes into play. Hiring a photographer for the day will make sure that you are left with astonishing images of the most beautiful moments of your life.
Let the World Know About Your Happiness
Once you're done with the ceremony, it's time to let the world participate in your happiness. If you and your partner are social media users, let the elopement announcements flow. And it's a great opportunity to show some of the amazing photographs of the day!
Sure, there will be some out-of-place reactions or comments. Ignore them for the time being and move forward to your glorious married life!
Final Words
The term 'eloping' has so much negative aura around it. Many people still do not comprehend that the dated definition of "running off and getting married" is not what it means today. But that doesn't mean you should back off from what you've planned. It's all about your happiness. What you and your partner think matters the most in this world!
Having an elopement wedding can be hard on friends and family if they don't have the slightest clue about it. So, you can follow our nifty little ideas to bring them into the equation gradually. And don't forget to book the photographer for the day!
BONUS- How to Announce Elopement on Social Media
This is the opportunity to really show off the adventure that you two had by posting about all the events of the day and sharing images. If your full gallery of elopement pictures aren't completely edited yet ask you photographer if they can create a quick highlights album for the purpose of the elopement announcement on social media. Elopement announcement etiquette is that close friends and family should be told personally about your elopement and they shouldn't hear about this intimate wedding through something like an informal medium like Facebook or Instagram.
For more information about planning a beautiful elopement, Reach Out!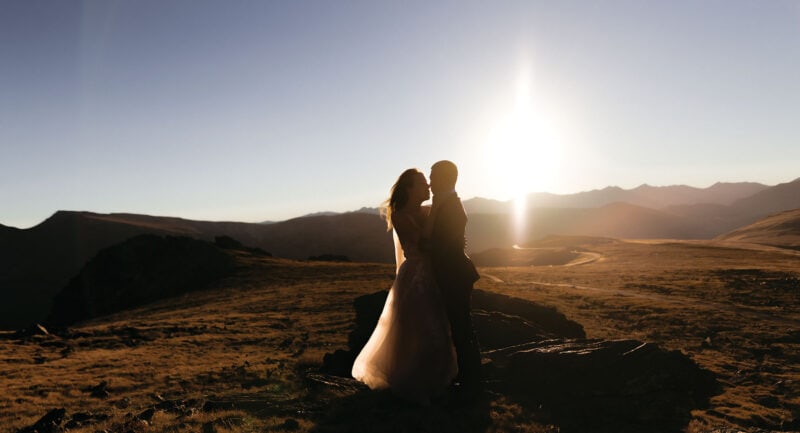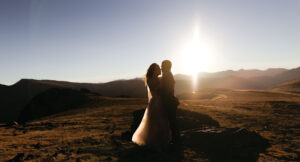 Life is far more fast-paced and action-packed than ever before. Once we had the time to do
Read More »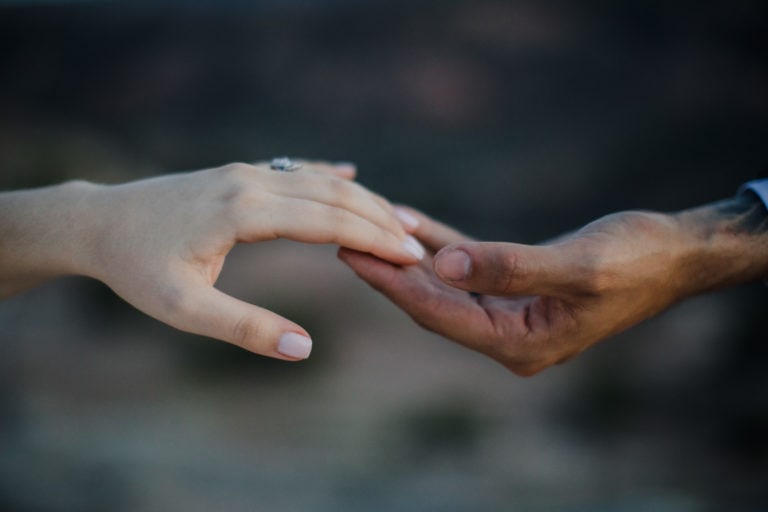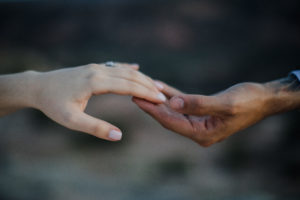 The essence of an elopement is basically to give the bride and groom their personal space away
Read More »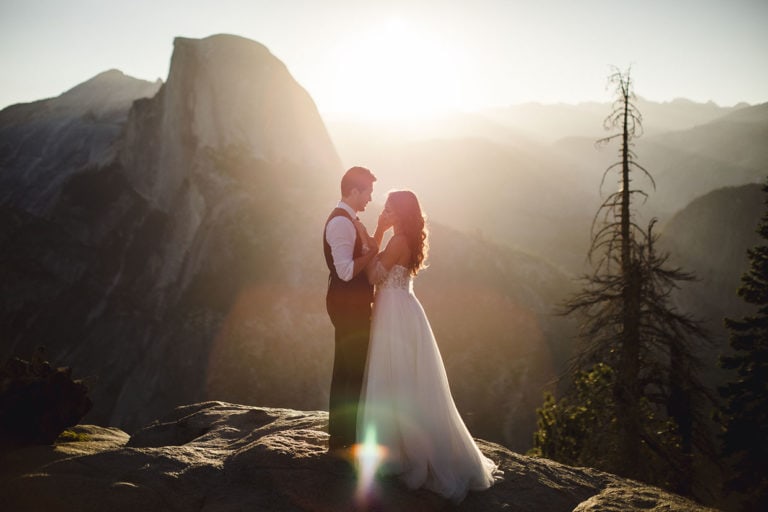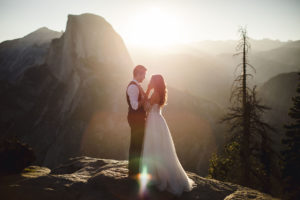 Budget brides are always looking to save a buck even on their elopement dress, it makes
Read More »