The essence of an elopement is basically to give the bride and groom their personal space away from any distraction. The day should symbolize their union and is a chance for them to avoid people and be on their own. Therefore, elopement ceremonies are done with just the happy couple or if they wish, along with a few close friends and family.
But what if the eloping couple already has children? Turns out this isn't a bummer as most people would think. Eloping with kids is actually quite exciting, and there are many ways to incorporate the children from previous relationships. It is very adventurous and establishes a great bond, healthy for the beginning of a new relationship.
Irrespective of your children's age, eloping with kids can be pretty easy once you have everything thoroughly planned out. Moreover, eloping with kids also gives you the privilege to involve your kids in the ceremony in cute ways as we discuss later.
Over the last decade or so, people have moved on from traditional expectations to personal visions and preferences. This gave the voice for self-expression, as well as an exhilarating adventure when it comes to eloping with kids. So, couples who wish to tie their knots away from the guests they see once a year can now think outside the box and do as they please. With children in concern, it adds more sentimental value to the special occasion declared to celebrate love and commitment.
In this article, we talk about how you can make eloping with kids an uplifting experience for everyone and ensure tons of fun for your new family.

Eloping with Kids
Eloping itself requires a lot of planning but when eloping with kids, you have to be extra careful. Elopement venues must be safe for children. Also, if elopement wedding venues are out in the wild, children can explore nature. Involving children is a wonderful experience for the couple and the children themselves.
But, before you buckle up and start eloping with kids, who is going to take care of the kids? Do you have a designated babysitter to look after them? It's best to ask a close friend or family member to always look out for the children since you and your partner may not always be available to tend to the young ones' needs.
Just so your children don't feel awkward and is in their relaxed state at all times, why not ask them who they want to be with since mommy and daddy will be busy? This is a great way to allow children to know their opinions are valued. They may have a preferred uncle or aunt they like hanging out with, and asking that specific person will also enlighten the children's mood.
Now that we have that taken care of, what are some of the fun activities or ideas you can pull off when you are eloping with kids?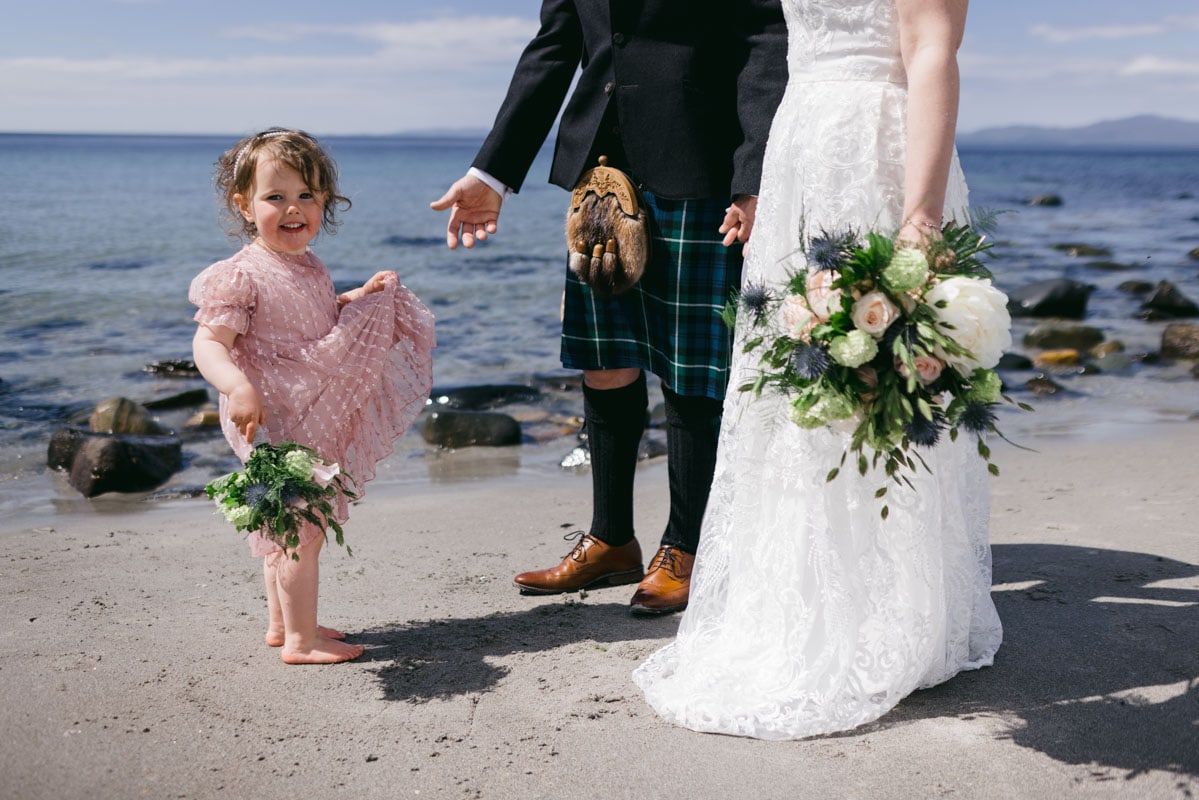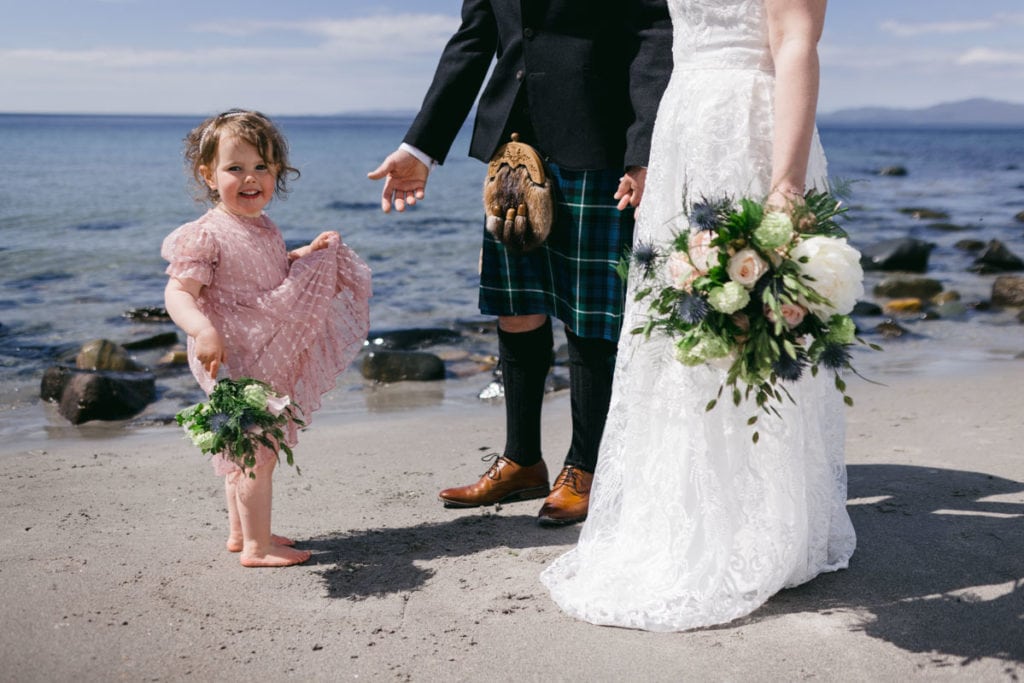 DIY Confetti
Outdoor elopement venues that have access to lots of trees and flowering plants provide a great scope for décor. But these elopement wedding venues can also give your children a "treasure hunt" experience or send them out on an adventure.
The goal is to gather fallen leaves, colourful petals and fresh grass and use a hole punch to fashion a makeshift confetto. Different shapes and sizes of hole punches are available online. Buy some before you are eloping with kids.
If you cut the leaves and petals into beautiful shapes such as hearts and butterflies, this hands-on activity can be great fun for children. These work of children at their parents' elopement wedding venues can be immortalized forever by photographs. Why miss out on the opportunity?
Photo Album
Speaking of photos, you will obviously be hiring an elopement photographer, right? Eloping with kids is a great story for your grandchildren. You can ask your elopement photographer to document the events of the day in such a way as to tell a story. This is a great way to commemorate the day with kids.
Your children will enjoy elopement venues be it a backyard or the beach. Their smiles will run from one ear to the other, and their faces will be beaming with happiness. These are moments to capture to look at in the future.
An elopement with children will have a lot of preparation. Starting from setting up the scene to the end of the day, you can assign various tasks for your children, like the one mentioned above. Tell your photographer to take as many candid photos as possible and to arrange them sequentially to tell a story.
They may even focus on individual characters, and lead to the big scene of the day. For instance, you can have the children brushing the parents' hair, or even fixing daddy's tie, or trying on mommy's shoes. These intimate moments show details of the newfound family's bonding, creating iconic imagery to look back on. These personal preparation photos can also be very symbolic as the characters in the photos eventually get dressed to live a lifetime together. Let your photographer know if there are any specific memorable mannerisms you would like to have captured while eloping with children.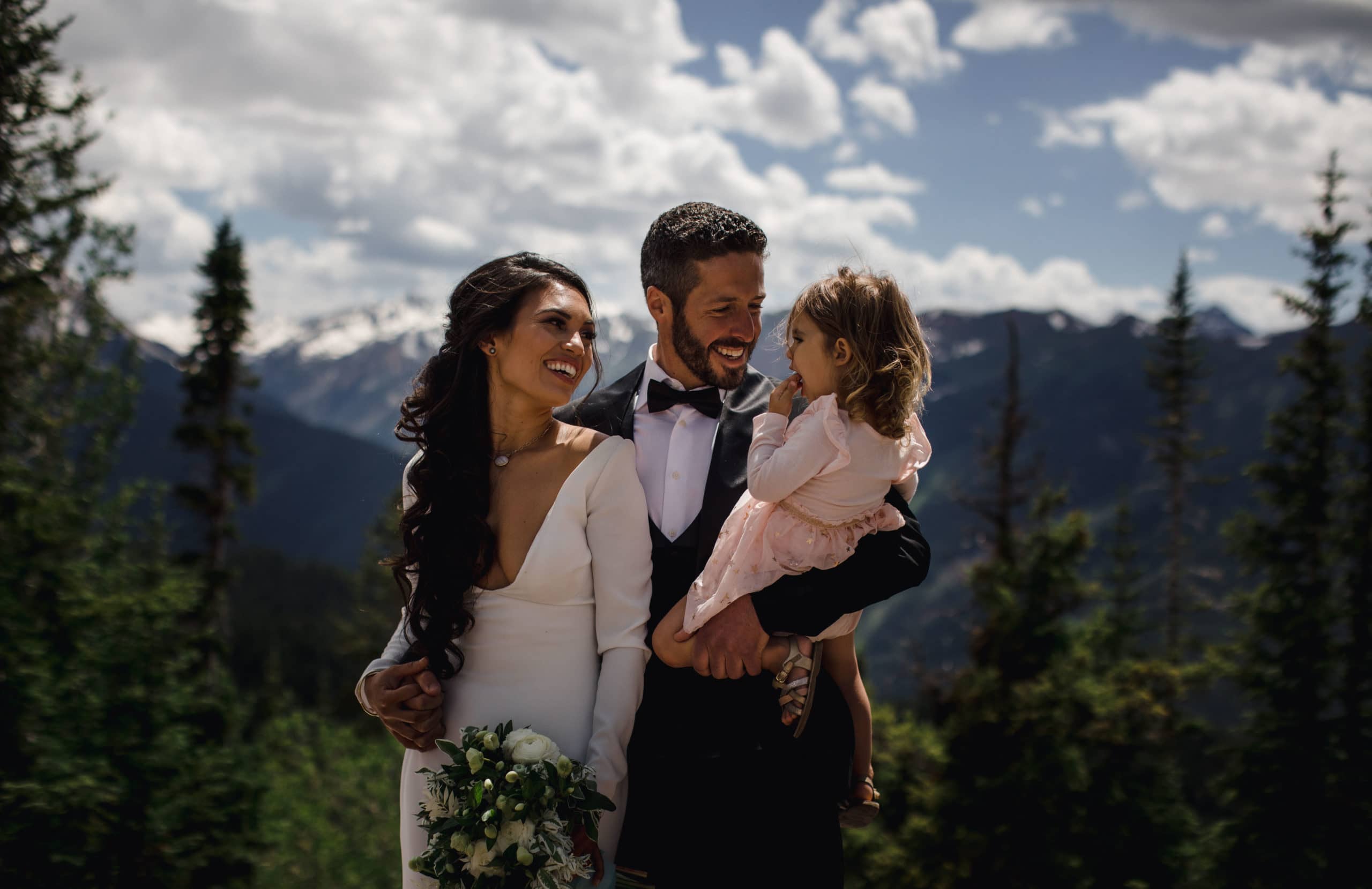 Flower-Child and Ring Bearer
Eloping with kids can not only be fun but also teach your children to be very responsible. You already made the confetti as discussed earlier, but what do you do with it? This is a great opportunity to assign roles to your children.
If interested, your child can be a flower-child and walk down the aisle throwing confetti in the air, or even be the cute little ring bearer and bring the soon-to-be wedded couple their wedding rings.
These are special roles which either lead up to the ceremony or pronounce the climax of it and having your children play these parts can be wholesome. Having your children decorate the aisle or bring your rings will be heartfelt moments, and these photographs will truly be worth cherishing.
However, make sure you abide by the Leave No Trace Principles and plan accordingly. Also, if you are throwing confetti around, be mindful enough to clean it up. Again, engaging your children here will teach them to be responsible for their actions and clean up after themselves.
Let Them Announce Your Married
If you are eloping with kids, this is one activity which you should consider doing. Whether your children can speak full sentences or not, let them be the first ones to acknowledge you as a married couple.
Not everyone gets this chance and having an officiant do it is very mainstream. Since you are eloping with kids, why not capitalize on the opportunity?
Even if it is only a babble, let the children announce you are married, especially if you're self solemnizing. This will undoubtedly be very adorable. Don't forget to ask someone to tape them doing it.
Ask Them to Say a Few Words
Eloping with kids was your idea and so why not make them feel important too by giving them a special time to say a few words. This also gives them the floor to express their feelings and share their thoughts. This can be a sweet and lovely experience.
Children sometimes may be too nervous to speak or come up with an impromptu toast. You can ask them to write a letter beforehand. If your children can't write yet, why don't you help them write what they are thinking? Ask them how they feel about becoming a family and write down whatever they say.
This piece of writing can be a letter for the couple on the wedding day. In that case, ask someone else to document the children's feelings and opinions. This proclamation may even leave a few eyes teary while eloping with children.

Write Vows to the Children
The wedding may be to celebrate you and your partner being together, but remember that the children in concern are a part of the family too, and therefore, equally important. You and your partner not only make commitments to each other but also the children. Having separate vows for your children will make them feel special and radiate happiness.
Even if children are too young to understand the concept of vows, when eloping with kids, this is an activity worth doing as it highlights their stance in their union. Children may not understand the concept of vows, but they do comprehend emotion. The special day will be full of emotion itself but seeing their parents make promises to them in a heartfelt manner will surely speak to children.
Wondering what to say to children in these vows? Keep it simple! Tell them what you love about them, talk about an experience you shared, that one time they made you proud, and finally, what you are promising to them as a parent. Wedding vows that include children is something that they will cherish forever.
You don't need to make things complicated, wedding vows that include children need language that speaks to them and are simple. Since you're eloping with kids, make them realize why they tagged along in this special journey. Speak in a way the young minds will grasp the notion of your speech and share the same sentiment.
Unity Ceremonies
Unity ceremonies are symbolic acts where you combine different things to form a new singular item. When eloping with kids, this can be a group activity to perform. This ceremony can be any way you want it to, as long as it symbolizes the union of the new family. Given the lack of restrictions of this ceremony, you can come up with an idea that involves children in the process.
Lighting candles–
One of the most simples form of a unity ceremony is by lighting candles. Every member of the family holds a candle each. You can light yours up and then use yours to light up the rest of the candles. This act symbolizes the sharing of love among the family members. However, be careful when letting your children handle burning candles.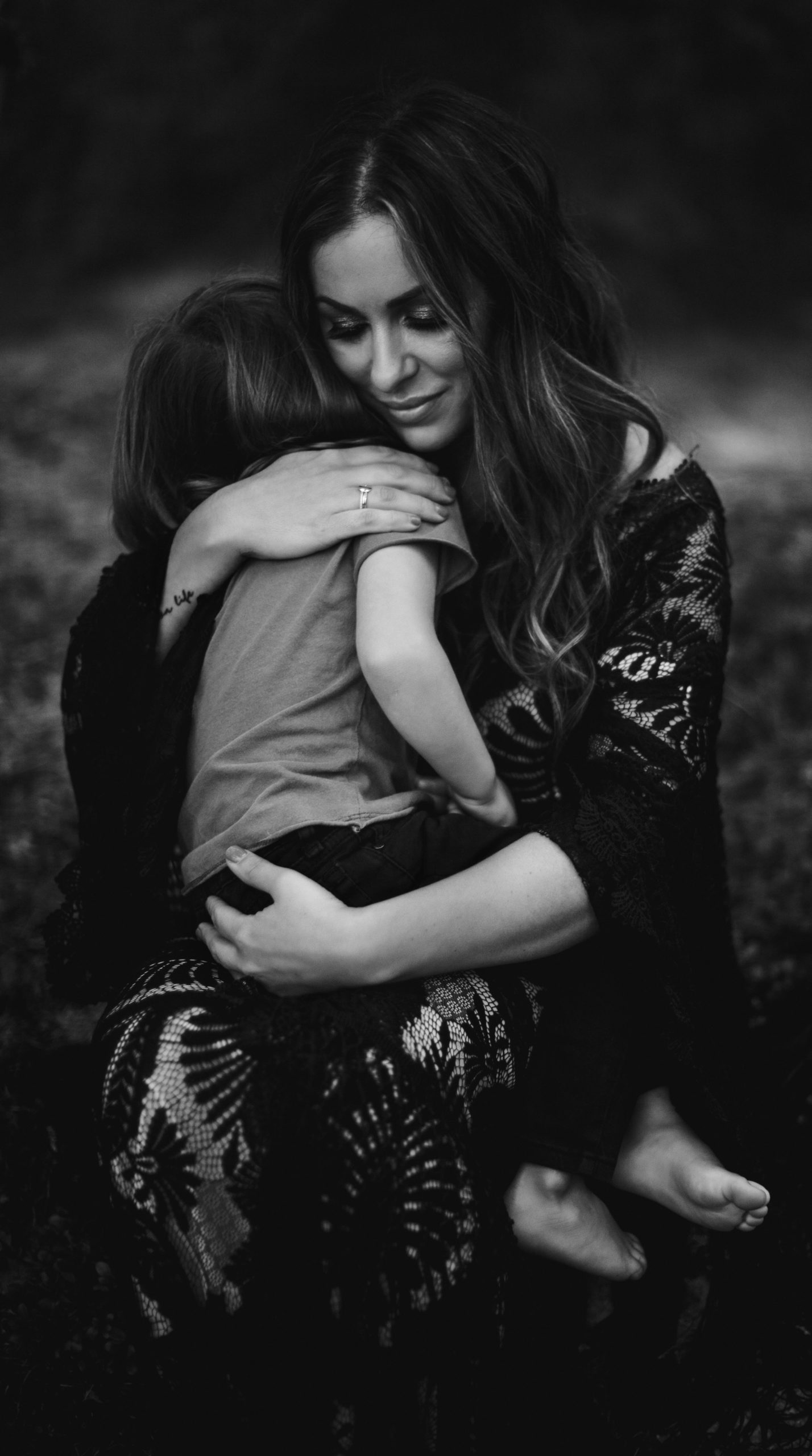 Planting trees-
If you don't want your children near fire, why not go for an ecofriendly approach? You all can plant trees together. There are various ways of doing it. Either you all can plant several different trees, or you all can plant a single tree.
Every family member can bring soil from their own hometowns and then mix the soil together and plant a tree in it. This act shows how relationship needs to be nurtured in order to grow. But if you plant a tree somewhere you won't visit frequently, the ceremony might lose its flair in the long run.
A more convenient approach would be to use the same ideas for a potted plant, which you later carry back home. You can have your children cater for the plant to teach them about nurturing a relationship, and also about nature.
Mixing Sand–
Planting a tree or carrying a potted plant may not be convenient for everyone. Also, handling burning candles can be pretty risky you young children. But don't worry as there are other ceremonies such as sand mixing ceremonies.
You, your partner and the children each bring a different coloured sand and mix them together in a single vase. You can use a transparent vase to see the mixed-up sand. This mixture of sand is a display of love and that the unity is impossible to separate. You can even use this ceremony vase as a showpiece at home.
Painting-
This is another great idea to do with your new family. Each member can choose a different colour of paint and throw them randomly at a single canvas to create an abstract piece of art. Or you can simply dip your hands in paint and then put handprints on the canvas. This piece of art will be a representation of your unity as a family and can even be a sentimental piece to hang in the wall.
Handfasting-
Handfasting is a Celtic marriage ceremony where the bride and the groom hold hands and they are tied together, indicating they "tied the knot". Both hands are held, crisscrossing over one another, forming an 8, to symbolize eternity. A strip of cloth or ribbon is then used to fasten the crossed wrists to symbolize the unity.
Children can either do the tying or if you want to form your own ritual, can tell them to hold hands as well while someone else ties the hands held together.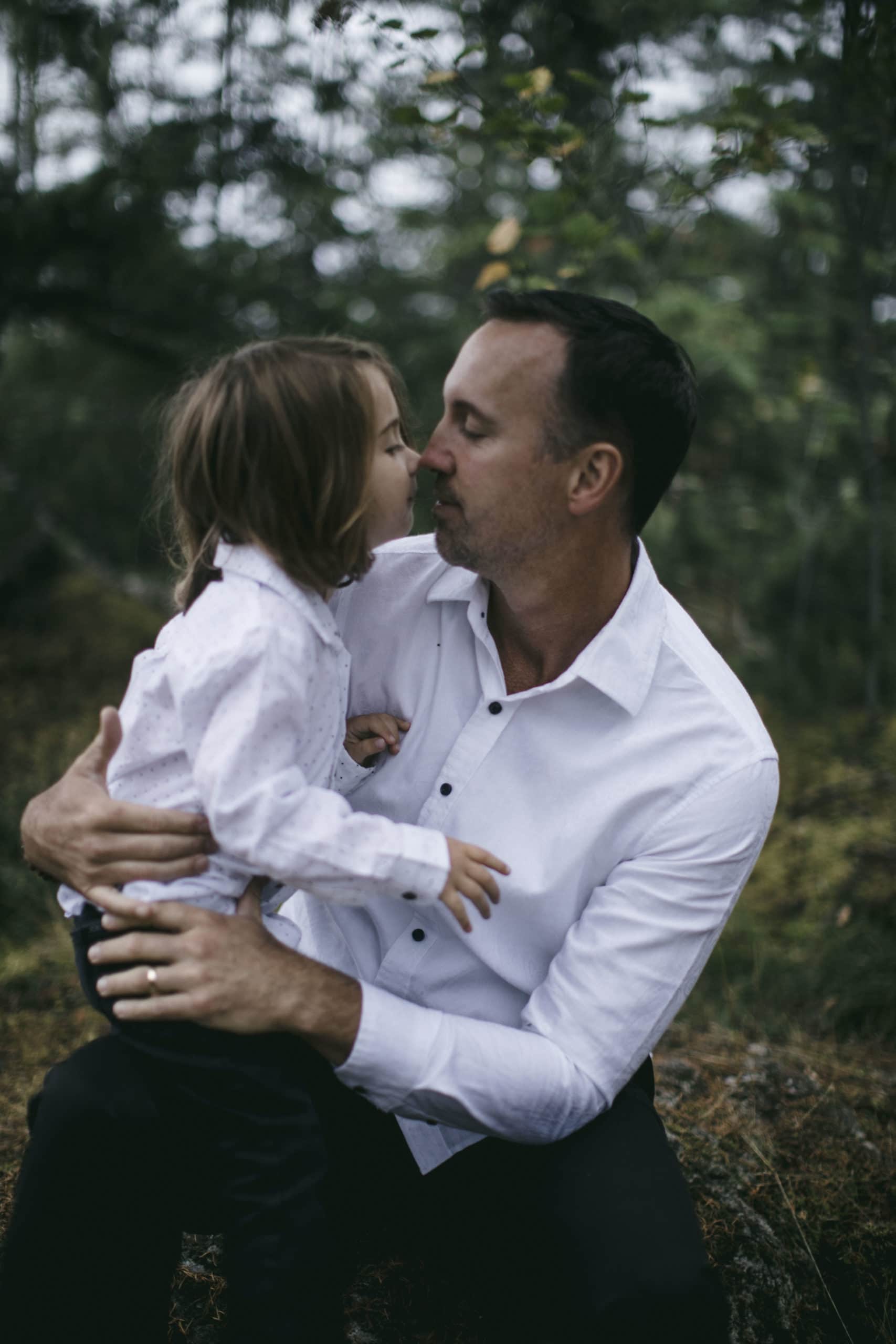 Final Words-Eloping with Children
Eloping with kids is a great experience when you have a bunch of ideas to implement and there are so many creative ideas of including child in wedding ceremony. However, make sure the elopement wedding venues are safe for children. Be sure to take a kiddo wrangler, just in case. There is no better way to start off your marriage than to incorporate your children into your love story by eloping with kids and working together in the whole process.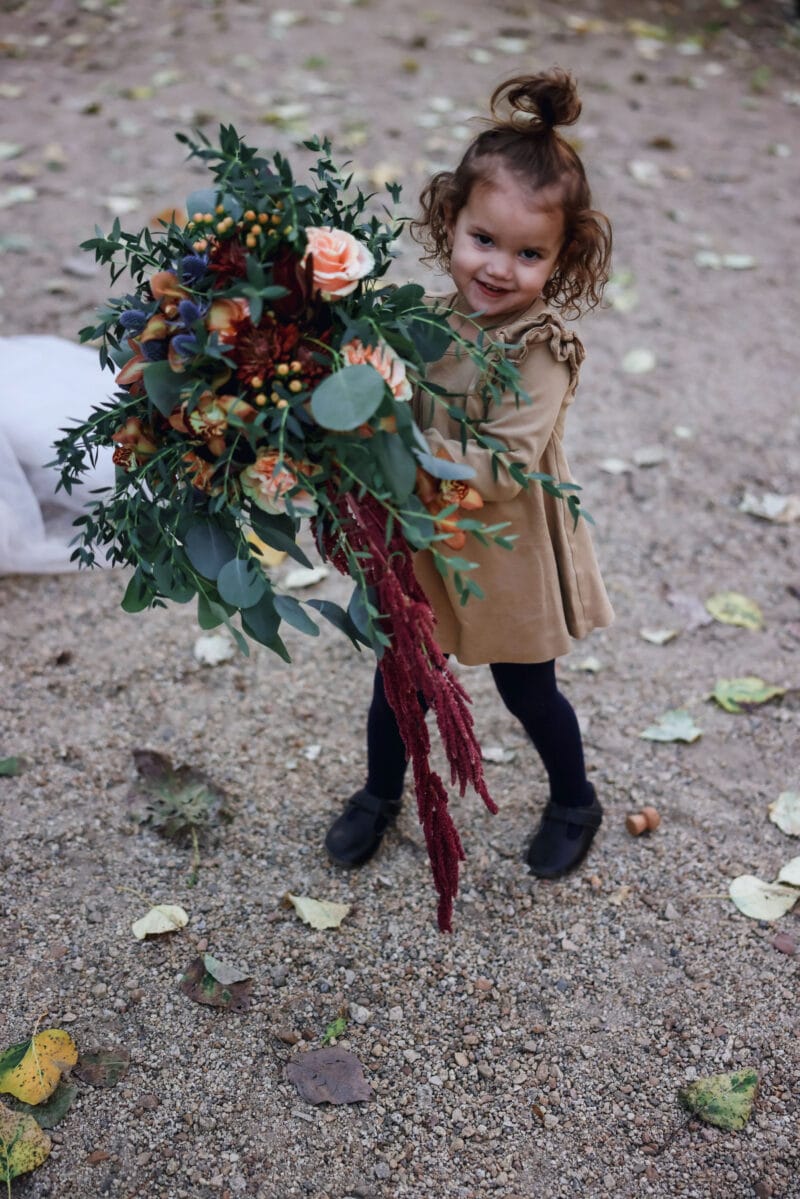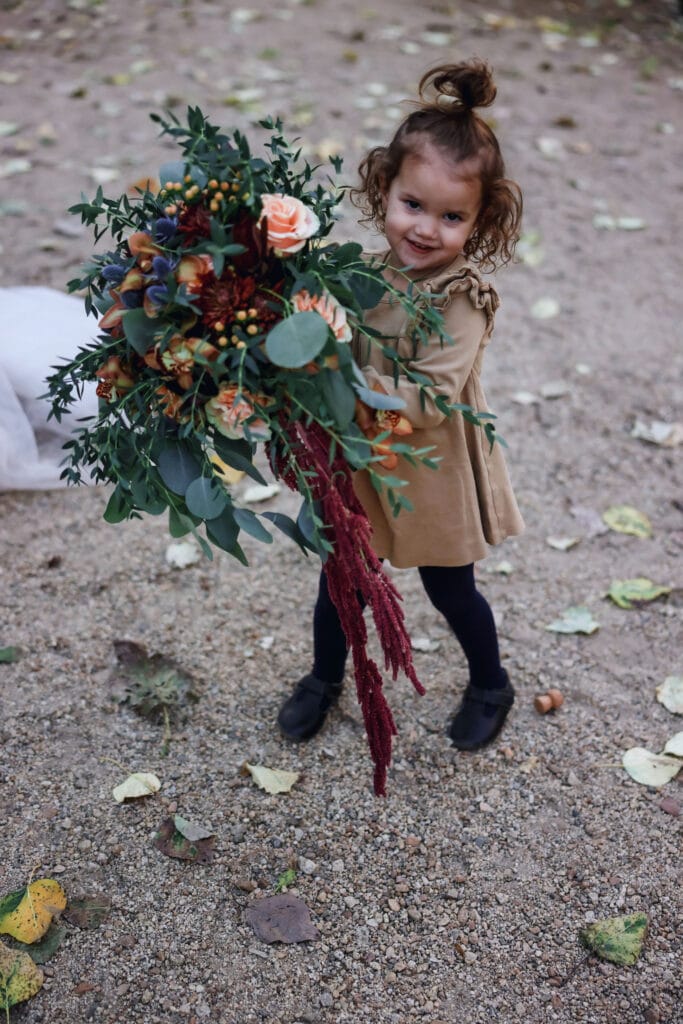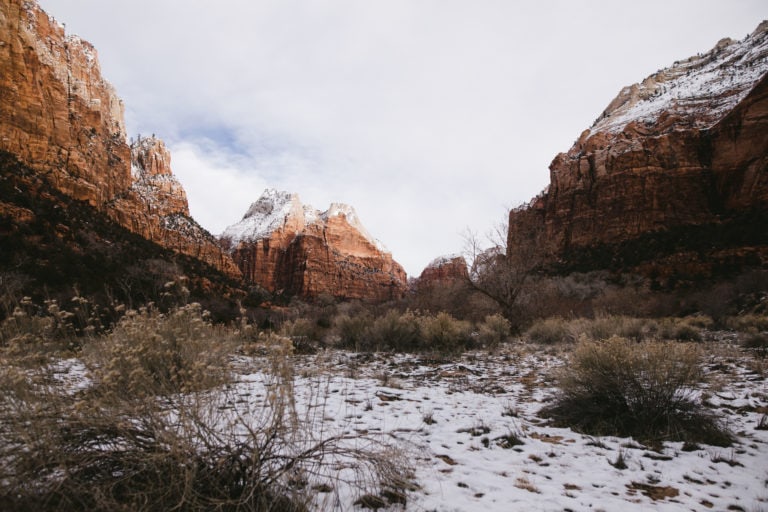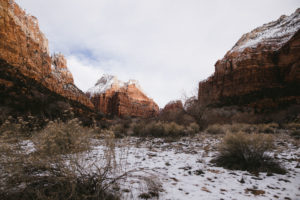 Zion National Park is a magical place, and the perfect location for a wedding or an elopement. The
Read More »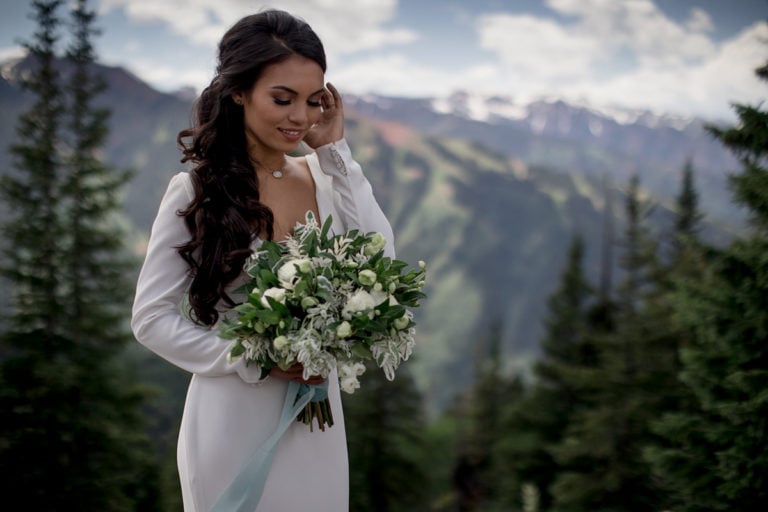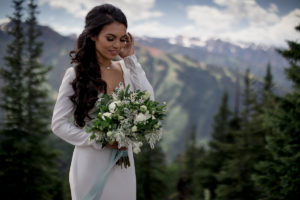 Eloping couples have now turned what would have been a traditional wedding day into an all day, two
Read More »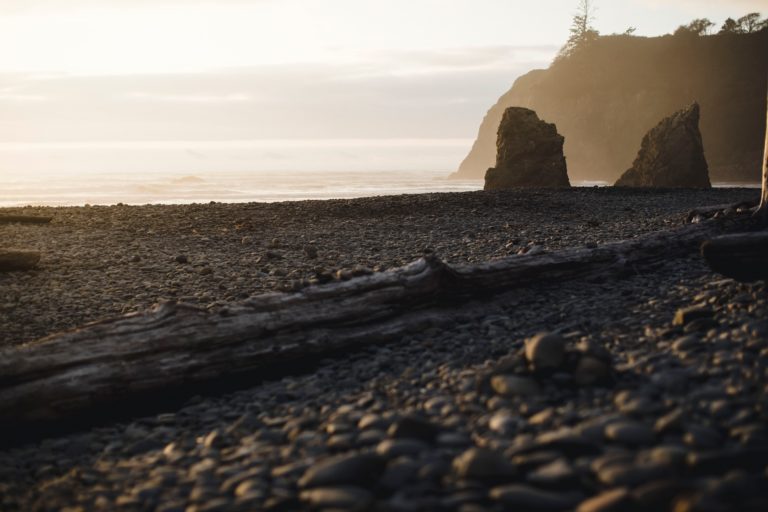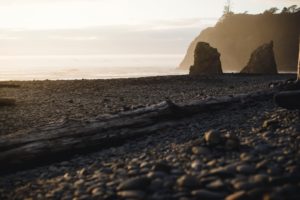 9 Ways to Celebrate Love & Have an Intimate Elopement-How to have a National Park Elopement or National
Read More »