Eloping couples have now turned what would have been a traditional wedding day into an all day, two days or sometimes even a three-day event. These couples are taking advantage of creating a unique elopement timeline and have set out to create the perfect day for them by understanding that there are no rules. The freedom of eloping can overwhelm some couples, but I want to challenge those couples reading this guide to create a day truly for you; a day where you can forgo traditions that do not suit you or combine them with elements that make you as a couple unique.
An elopement is a rare opportunity to craft the day perfectly for you and with many societies that have traditions that dictate how romantic unions are made elopements allow us to start with a metaphorical "blank canvas." A smaller guest list allows for couples to be more creative with their elopement activities and with the 2020 Covid pandemic, micro weddings, intimate weddings and elopements have become the answer to many couple's safety concerns.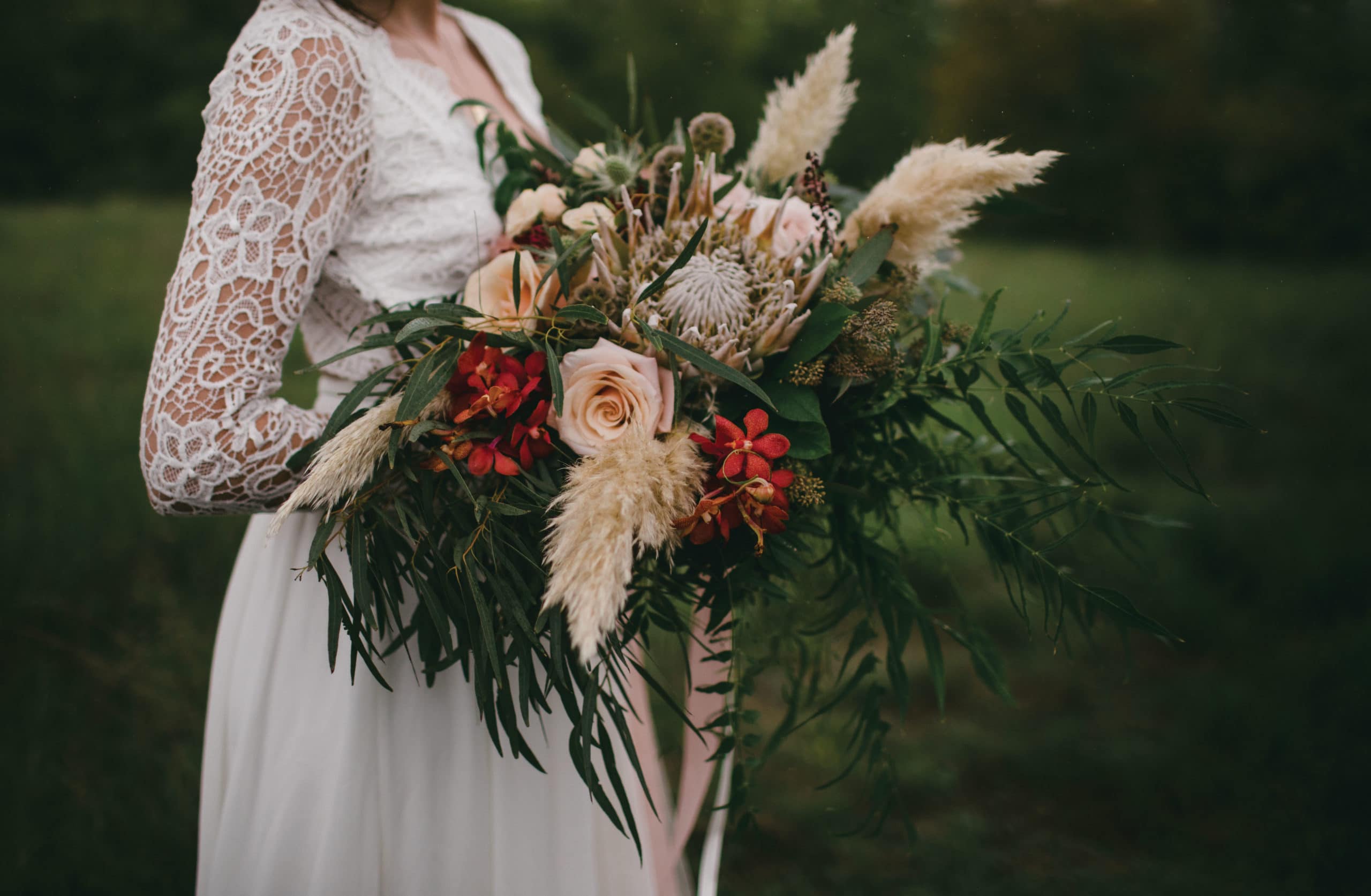 Where do you start? What do you do? The answer is simple, anything you and your partner want, and the potential is endless!  Your elopement timeline will need to be your starting point to planning a beautiful day with your fiancée and will help in identifying your priorities, an experienced elopement photographer can help in creating a beautiful day centered around cherishing each other and. Creating memories.
Many couples envision their elopement as the most epic day of their lives and consider unique eloping ideas like a hot air balloon ride, riding horses on the beach or making a mountain ridge their ceremony location. It's important to consider all the activities you want to do when creating an elopement timeline. There is no wrong way to elope as long as you and your partner are happy.
Remember, elopements deserve the same amount of documentation as traditional weddings because of their ability to be so unique and intimate and are not a lesser than option to a bigger wedding. You and your partner deserve more than just documentation of the exchange of vows, that is only a brief part of the storyline. The individuals that would have been guests within a traditional wedding or future generations to come should know how beautiful your wedding day was and how events unfolded on that day since this day will not be just a replay of a traditional wedding.
Acknowledging that the guest list will be minimal to zero on your elopement day will allow for a better understanding of the importance of recording all the details of the most important day of your life. Besides bringing out the wedding photo album during Christmas, many eloping couples choose to have a reception that feature a slide show of their unique elopement. Either way, I have never heard a couple say that they received too many photos on their wedding day.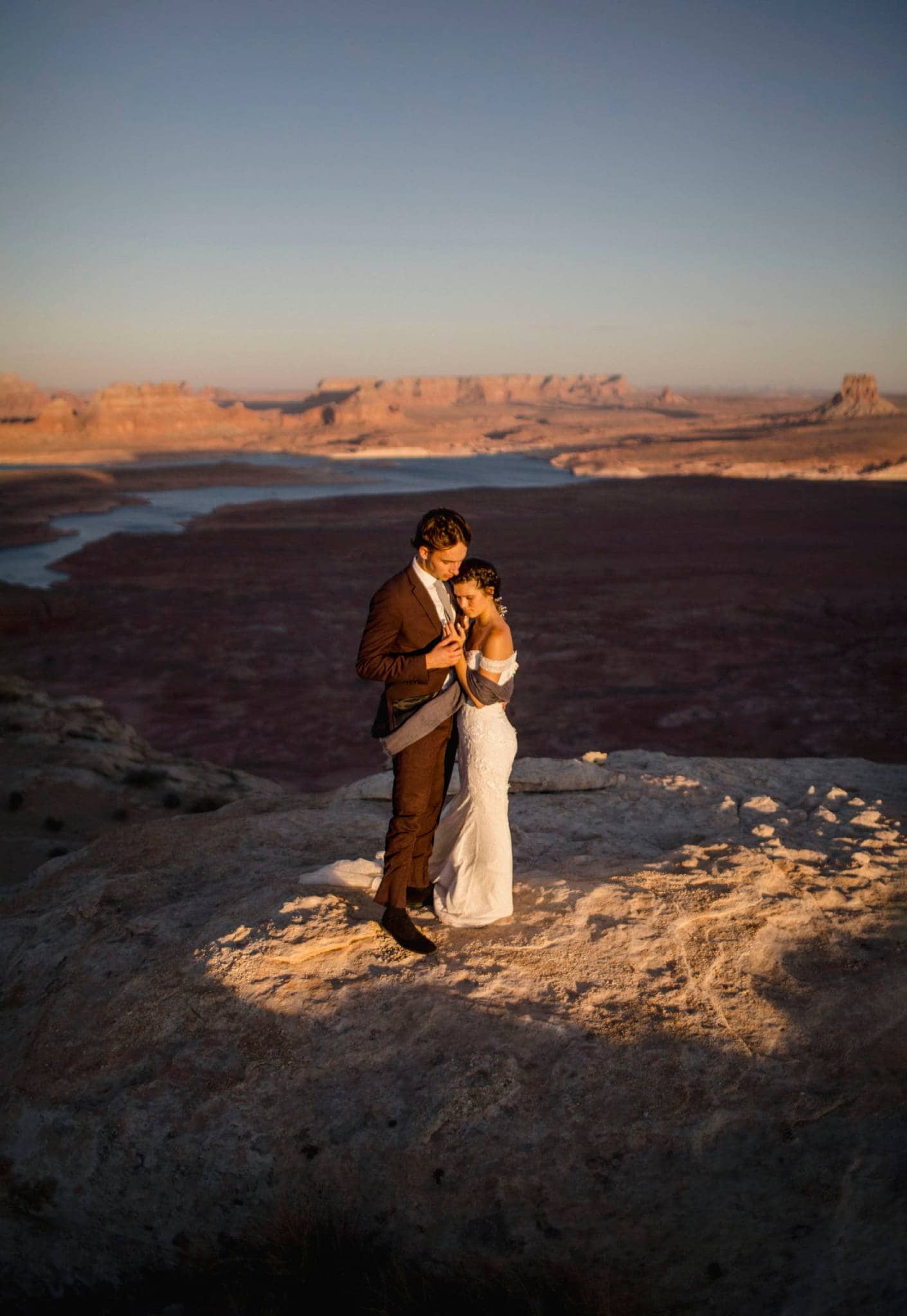 Tips for Creating the Perfect Elopement Timeline
What does your Dream Day look like???
Pick Your Location
When creating an elopement timeline start by researching places that you and your partner love or places you could picture becoming a married couple maybe there is a special place that presents a sort of nostalgia factor for you and your partner. I tell my couples to picture heaven on earth, then research those landscape features to find the exact location for unique eloping ideas. The perfect location will offer a beautiful landscape and privacy that will allow for intimacy and connection.
The elopement location you choose should make sense to who you are as an individual and as a couple, if one of you hates the outdoors and pictures a perfect vacation as sipping daiquiris by a pool at a resort then maybe eloping with a city landscape as your backdrop is better suited for you. If you prioritize wearing a ballroom gown on your wedding day, an elopement with mountainous terrain will present many problems.
Visiting a few different places to narrow down your elopement location could be beneficial, seeing pictures online of your elopement location is nice but feeling the location is everything. The feeling you get when standing in front of Half Dome or the beauty of Ruby Beach cannot be fully expressed in a picture so maybe you and your fiancée could take a weekend trip to help make your decision final.
Consider the Climate
Create an elopement timeline with weather in mind. The location and season should be the first item on your elopement checklist.  Trekking through the desert in intense heat seldom make for a pretty picture if your face is red and sweating and the intimacy and closeness required for couples' portraits can quickly become unbearable. In contrast even through snowcapped mountains can be gorgeous, some roads within national parks are not accessible due to ice and snow creating hazardous conditions. The season will also dictate when sunrise and sunset occur and will limit the amount of daylight there is.
Leave a bit of Wiggle room
Transition times can sometimes take up more time than expected, try not to underestimate how long it will take to hike to your elopement location in a wedding dress or formal attire. It's better to allow a 15-minute buffer so you're not rushed, and stress will be minimal.  If you have guests that are elderly or small children add a bit of time for them to get to locations and allow yourself plenty of time to get ready and put on your dress.
Be Prepared to Adjust Expectations
Life is imperfectly perfect, and you must make the most of it. People make wrong turns. The weather might turn unexpectedly. Tourists might be in your ceremony location. A herd of caribou might be blocking the road. There are a million things that could happen, and even traditional weddings don't go 100% according to plan often. I have been in a situation where the couple was running late, and the ceremony location became too crowded with other visitors.
Instead, we looked elsewhere and found a more beautiful location that offered privacy that offered a more unique setting that isn't over photographed. Even though life happens, and adjustments might need to be made your elopement will still present a minimum amount of stress compared to the amount that is created from the planning of a traditional wedding.
How long is an elopement?
The elopement ceremony itself usually lasts from 10-30 minutes which would include an exchange in rings, vows, religious readings, the officiant's script, and first kiss. With the popularity of elopements more activities are being incorporated into elopements making them last longer(anywhere from 6 hours to an entire day). Popular activities being incorporated include, but are not limited hiking, rock climb, skiing, helicopter tours, or even scuba diving.
Common events that are incorporated into Elopements
Vow Exchange
Family Portraits
First Look
Pre-Ceremony Coffee or Breakfast
Exchange of Gifts before or after Ceremony
Exchange Rings
Unity Ceremony
First Dance
Religious or Cultural Traditions
Champagne Toast
First Kiss
Hand-fasting
Post Elopement Activities (camping, cake cutting, hiking, or canoeing)
Reading Letters from Friends and Family
Reception Dinner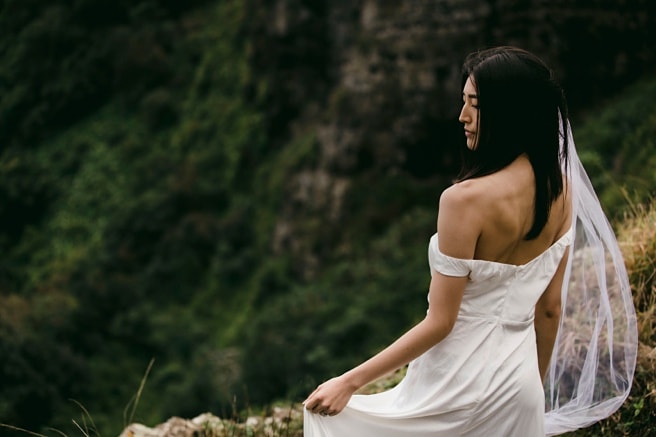 Examples of a 8-hour sunset elopement timeline
12pm Photo coverage commences. Bride starts to get ready at her AirBnB, makeup artist and hair stylist arrives in Sedona
12:30 pm groom starts to get ready at his separate hotel room
1:30 pm Father of the bride arrives and sees daughter in dress
2pm groom leaves hotel and heads to trailhead to meet bride for first look, while at trailhead individual portraits are photographed of groom
2:30pm Bride arrives at trailhead and meets groom for romantic first look, bride receives individual portraits
3pm Officiant along with guests arrive for ceremony and hike to ceremony location
4:30pm Bride, Groom, Officiant and guests arrive at ceremony site. Bride briefly touches up makeup and everyone takes a break before ceremony
5:00pm Ceremony and exchange of vows
5:30pm Group shots with family, bridal party or guests
6pm Bride and groom part with guests for sunset couple's photoshoot, guests begin hike back to trailhead
6:30pm Bride and Groom start hike back to trailhead
6:45pm Bride and Groom arrive at trailhead and start drive back to AirBnB
7:15 Arrive back at Airbnb and have a champagne toast with guests and first dance as married couple
7:30pm Photo coverage is concluded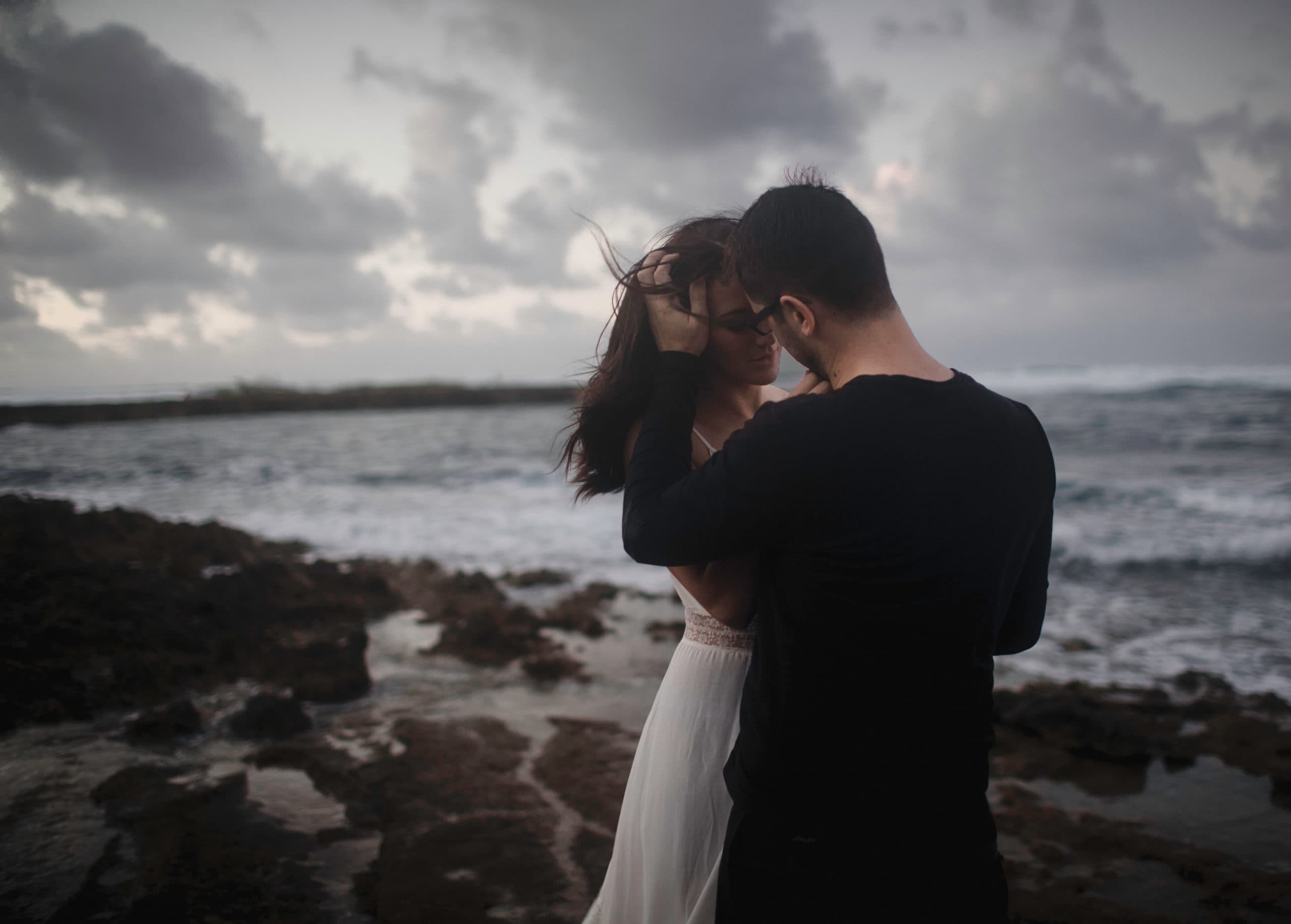 3am Photo coverage begins. Bride and Groom start getting ready in Airbnb.
4:30am Leave Airbnb
5:15 am Arrive at trailhead and start hike
5:45 am Arrive at ceremony location, take a brief break
6:00 am Exchange of vows while sun is rising
6:30 am Couple's portraits
7:30 am Start hike back to trailhead
8:30 am Leave trailhead
9:30 am Visit scenic waterfall or mountain view and share a champagne toast and picnic breakfast
10 am Individual portraits along with more couple's portraits
10:30 am Leave scenic location #2 and head back to Airbnb
11:30 am Arrive back at Airbnb and married couple have a break as photographer gets detail shots
12:30 pm Guests arrive to share in cake cutting, couple's first dance and reception
3 pm Reception ends and photo coverage is concluded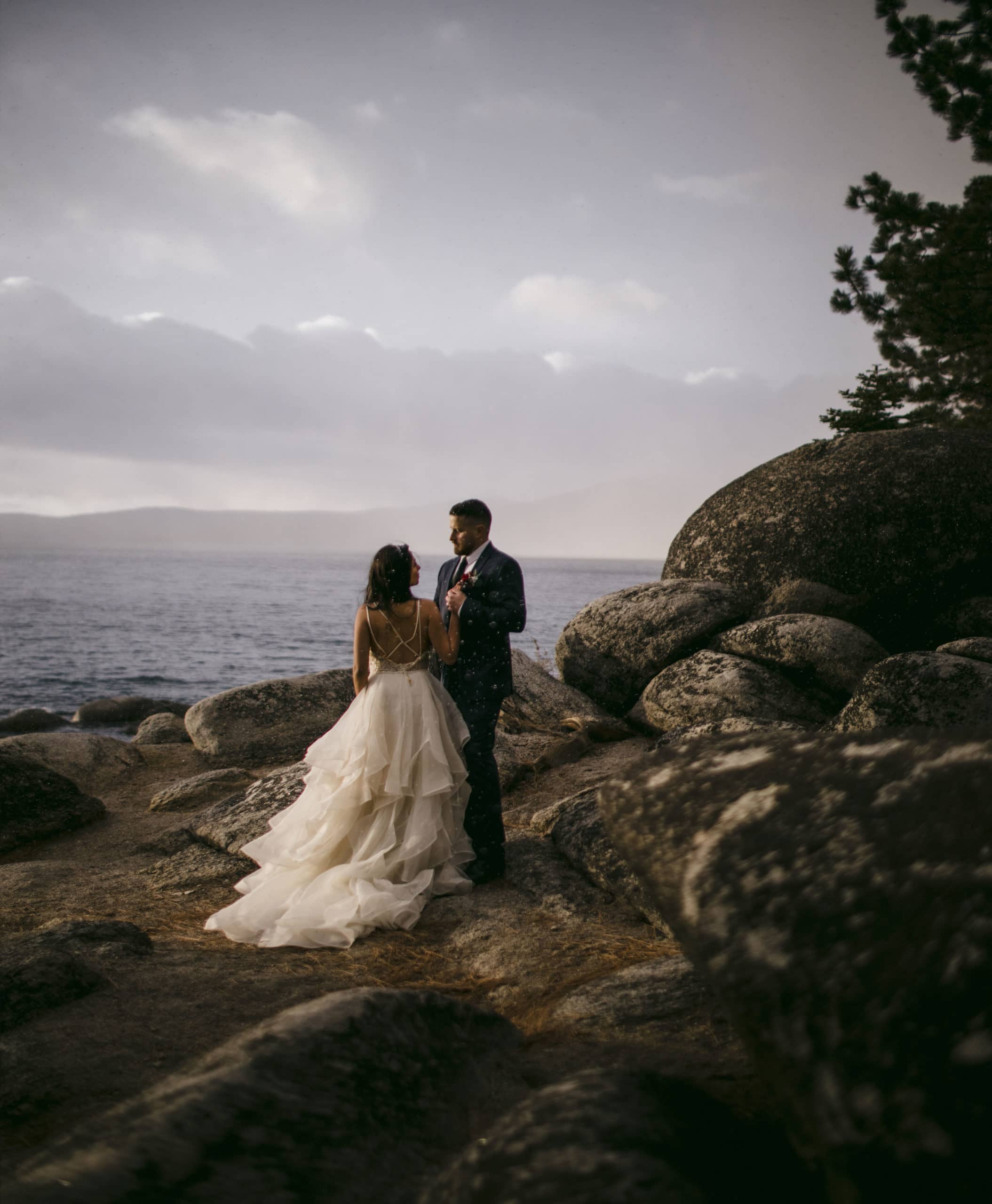 Extra Elopement Timeline Tips
-Consider eloping on weekdays to avoid crowds.
-Create space within your elopement timeline to allow travel, restroom breaks, or a bit of spontaneity.
-Always consider your photographer's recommendations for lighting. I love sunrise or sunset for couple's portraits, the light is usually golden and looks beautiful on the skin but it depends on the elopement photographer's style. Lighting can make or break an image but an experienced photographer will know how to make the best of different lighting situations.
-I'm not a morning person either but sunrise can offer less crowds, allowing more intimacy, and cooler temperatures.
-If you're an introvert like myself, give yourself some time to recharge before hosting a reception.
-If it has rained prior to your hike for your elopement location more time will be required for hiking since trails can become slippery especially if the area is steep and is rocky. Morning dew can also create slippery surfaces on a trail.
Being an elopement photographer is a huge honor, being selected to be a part of a couple's wedding day when so many guests that are close to the couple won't be there is a job that cannot be taken lightly. Your elopement photographer should be able to capture the mood of the day, the emotions of the couple, and bring all that out within your elopement location.
When you look back on your wedding photos you shouldn't just be able to remember what that moment looked like but also what it felt like. Choosing an elopement photographer isn't just a wedding investment, it's an investment into your memories.
Elopement Timeline Questions
How long is a typical elopement?
This is a difficult question to answer because all elopements are unique to the couple. I have been a photographer to eloping couples that only wanted a 20 minute ceremony and then a few portraits but adventure elopements are becoming increasingly popular. These couples like to incorporate activities like hiking, kayaking and I've even been on a helicopter elopement. They choose an all-day elopement package to make the most of their elopement day.
For an elopement photographer that can help you create the once in a lifetime elopement timeline contact me here.