Budget brides are always looking to save a buck even on their elopement dress, it makes complete sense to shop with affordability in mind when planning your adventure elopement. I frequently help brides with their wedding planning and a common question that I get is "where can I find an affordable dress to elope in?"
Options for the budget conscious are plentiful and more often then not you can find the best price and style online from direct to consumer online shops. Cutting out the middle man of bridal boutiques with ladies receiving a percentage of commissions based off sales will generate more savings when choosing your elopement dress.
Finding your Budget Friendly Elopement Dress Can be Easy-The Perfect Place to Find a Wedding Dress for Elopement
Are wedding dresses the same as elopement wedding dresses? Can you wear a white dress for elopement?
This is a great question, the lay public would conclude that an elopement dress and wedding dress are the same….…not quite. Wedding dresses and elopement gowns can have many similarities but it all depends on your fashion preferences and the activities you have planned for your elopement. For example; does your elopement entail hiking, climbing or maybe walking hand-in-hand in the surf on the beach? If so, then you should consider the motility needed to participate in all the planned activities of your elopement. Fabric type should also be considered, heavy fabrics will make a hike miserable, fabrics like cotton or silk that can breathe and are lightweight are ideal.
The silhouette is a considerable factor when choosing the perfect elopement dress, more fitted dresses like a trumpet or mermaid shaped gowns will be difficult to move in. Consider a fuller skirt or more traditional shapes like A line that allow movement; combined with a beautiful landscape these dramatic shapes will make for a romantic image.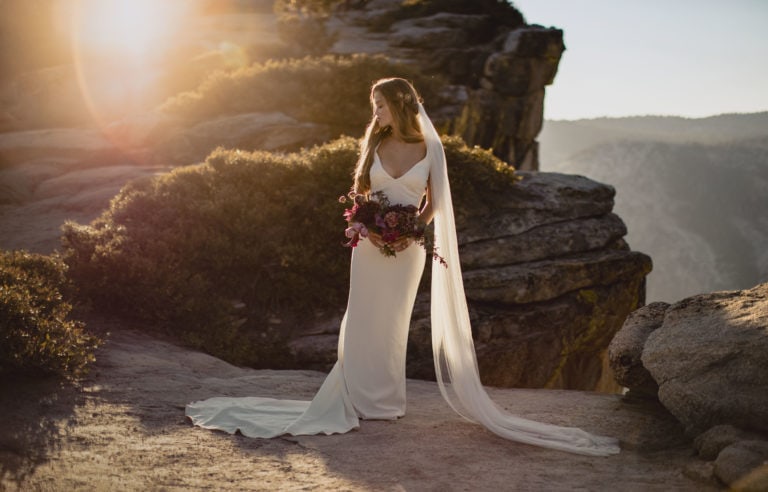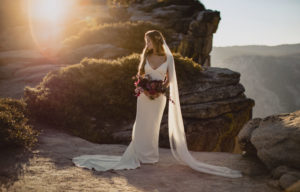 Reasons to be budget conscious when shopping for your Elopement Dress:
There is a big possibility your white elopement dress will get dirty and that's ok because a dirty hemline says your elopement was filled with adventure!
You will only wear it once.
By choosing an elopement dress that is affordable funds can be allocated into more meaningful endeavors like your honeymoon, reception, or other vendors. Your only going to wear this dress once so why not put those funds into your memories like splurging on a wedding album,
Being in debt is not a great way to start a marriage. We are all taught fiscal responsibility from our parents but for some reason many people justify spending thousands on a dress that is worn for one day when all it usually does after the wedding is sit in the back of a closet.
Preowned wedding dresses come with a significant price decrease and carbon footprint, fashion is known to be a major contributing industry to pollution. The secondhand market is a sustainable option by creating less of a demand for new wedding dresses. Millineals and younger demographics understand this and are contributing to the rise in eco-friendly shops that have sustainable clothing as an option.
Tip-You do not have to choose a white elopement dress, evening gowns in other colors are a popular choice for nontraditional brides and are more budget friendly.
Elopement Dress Ideas- All the best places to find your Wedding Dress
Showpo
Showpo is an Australian fashion boutique that offers clothing for fashion minded ladies at a reasonable price. While Showpo doesn't specialize in wedding dresses you can find some beautiful wedding dresses for your elopement under $200.
JJs House
JJs house offers a variety of stylish and affordable bridesmaid gowns, wedding dresses, mother of the bride dresses, flower girl dresses, shoes, and even accessories for your elopement. Non sale wedding dresses are prices between $100-$450.
Azazie
In my quests to find elopement dresses for styled shoots I have come across this gem and has perfect styles for a dress for elopement. Azazie frequently has sales for ready to ship dresses, I've gotten a few dresses from this site before and the quality was beyond my expectations and shipping was quick. Ready to ship dresses are usually final sales so make sure you have used their size chart and accurately taken measurements and made comparisons to their size charts.
Amazon
Of course amazon is going to be on this list! How could it not? The selections are endless, especially for boho elopement dresses. While quality can be hit-or-miss depending on the seller always read the reviews and it's even better if the reviews contain pictures documenting fit and quality of the elopement dress. Many of the elopement dress sellers on amazon offer made-to-fit dresses when you supply your custom measurements, some even offer customizations. Sort your amazon search by reviews to make those reliable sellers populate within your search.
Lulu's
Lulus is a popular option for brides with a tight budget all while offering an array of designs starting at $50. Lulus even offers their brides their very own concierge service so that ladies can limit the stress when looking for bridesmaids dresses all while offering up the assistance of their own stylists.
Asos
https://www.asos.com/us/women/
Asos has a large selection of elopement gowns within their Asos Edition line, their styles range from bohemian inspired dresses to sexy and satiny gowns for the bride that seeks a clean aesthetic. Asos also offers plus size brides options within their Plus Size and Curve line.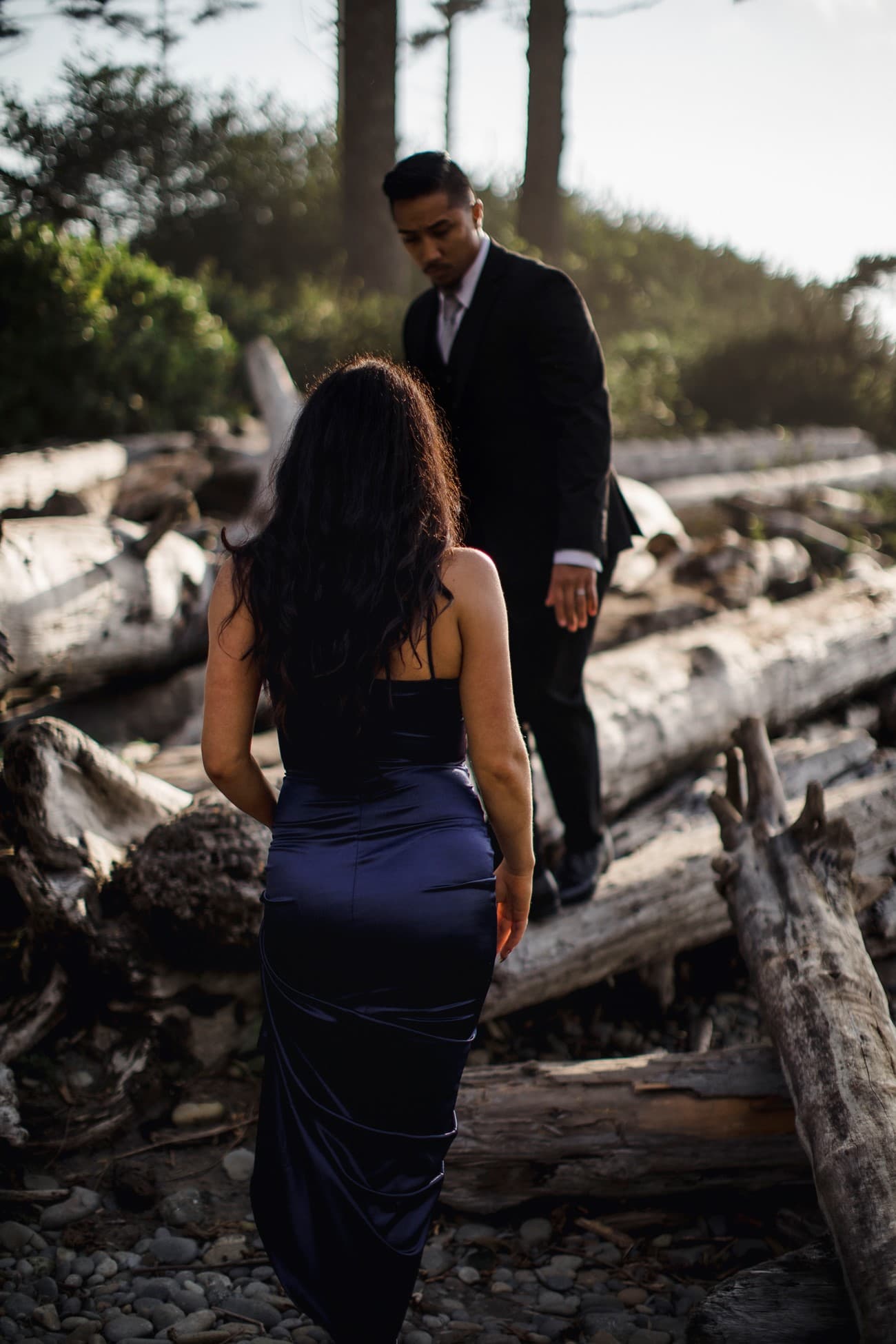 Reformation
https://www.thereformation.com/categories/brides
Reformation is online clothing boutique with a strong focus on sustainability by creating fashion that is created from regenerative fibers such as wool and cotton. Although bridal dresses have their own category on reformation's website they also have a category of dresses that are marketed for elopements. Most of their styles can be describes as minimalistic and modern.
Free People
For the hippy chic brides there is Free People. Free People offers unique fabrics, textures and muted tones for the bride that encapsulates a bohemian flair and artful spirit. While Free People doesn't directly market to brides, white maxi dresses in many different styles are plentiful within their inventories for elopements and vow renewals.
Fame and Partners
https://www.fameandpartners.com
Fame and Partners offers brides contemporary designs, this shop is also environmentally conscious by only putting elopement dresses into production when they have been ordered. This helps to limit overproduction all while offering the bride a bit of customization in the process. Fame and Partners often collaborates with Free People to create designs that are effortlessly polished yet whimsically boho all while offering some of the most affordable white dress for elopement.
BHLDN
BHLDN is brought to you by Anthropologie which serves brides, bridesmaids, and mother-of-the-brides. Their styles are expansive and include romantic, modern, sexy, and bohemian gowns but for the bride looking for a lace elopement dress this is the perfect place to start. This shop offers virtual appointments so stylist can determine the best elopement dress for the bride-to-be. Wedding dresses start at $130 and beyond that there are varying price points depending upon the detailing within the elopement gown.
Secondhand Options:
Poshmark
Many brides are searching the secondhand market for elopement dresses and it's no surprise since a recycled wedding dresses can bring about a 50%-90% price decrease. Quality control is based upon the individual seller like eBay and amazon so getting a quality secondhand elopement dress can be based on the individual seller's reputation.
Ebay
Everyone should know about this auction site since it's been around since the dawn of the internet but just in case you don't I've added it to this list. Ebay is an auction site with individual sellers offering new or used products, the brands and sizes within Ebay are vast but what I love the most is the negotiating options on many elopement dresses. Like Poshmark, there is a no hassle button within the listing that allows you to make an offer, once you have created the offer the seller can either accept or counter with a higher price. Ebay allows buyers to rate sellers and documents any negative or positive feedback similar to Amazon so finding your dream elopement dress can be less stressful when trying to find a reputable seller.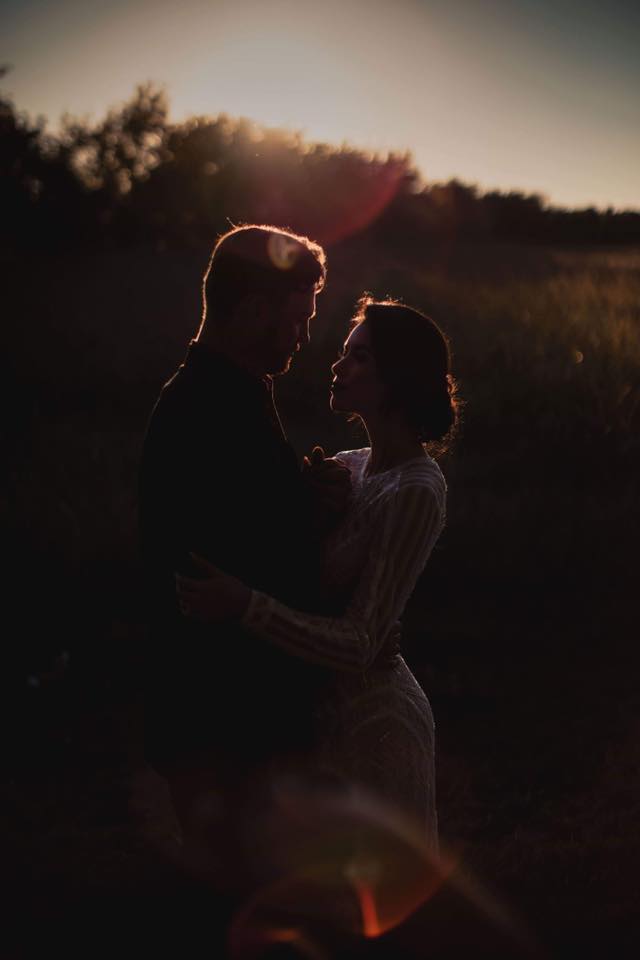 Extra Tips for finding your Budget Elopement Dress
Consider a color other than white-White formal dresses will always be more expensive than other colors but gone are the days that the hue of a woman's elopement wedding dress is supposed to represent virginity and innocence. Formal wear in colors other than white or ivory can cost less because designers usually don't market them for weddings.
Search for sample dresses- Sample dresses are gowns that women will try on in stores before ordering their own elopement dress based off their measurements. When these designs get discontinued they will usually be sold at a discount. Designers will offer these dresses up to a 70% discounted price because these dresses have been in boutique inventories for 9-12 months you should thoroughly inspect the gown for wear and tear.
Consider renting a wedding gown-Renting your wedding gown is a popular alternative much like buying secondhand. Your reducing the demand for a new wedding dress which is a wise eco-conscious decision. Renting your elopement dress will allow your funds to be allocated elsewhere like on a bougie honeymoon or splurging on a beautiful album of your elopement to show all of your friends and family. Understand that each dress rental company has their own fees associated with cleaning and might require you to purchase insurance on the garment for rips or stains so familiarizing yourself with the company's policies is beneficial to knowing the costs associated with renting.
FOR MORE INFORMATION ABOUT PLANNING A BEAUTIFUL ELOPEMENT, REACH OUT!