I wish I had eloped. There. I said it!
It wasn't always my intention to have a traditional wedding. In fact, for the longest time, all I wanted was a small and intimate wedding and celebration with just close family and friends and that's how things started out.
As much as I loved that idea, things changed when everyone else started getting married and planning their weddings. First, it was my sister, then my best friend from high school, and before long, it seemed like every week there was another marriage announcement on Facebook or Instagram!
Suddenly what had been a no-brainer for me became more complicated. Somehow, by deciding not to go down the traditional wedding route like everyone else, I felt like I might be missing out and, it wasn't long before the doubts started to creep in. I was constantly thinking about the 'what-ifs' and wondering if I was making a mistake.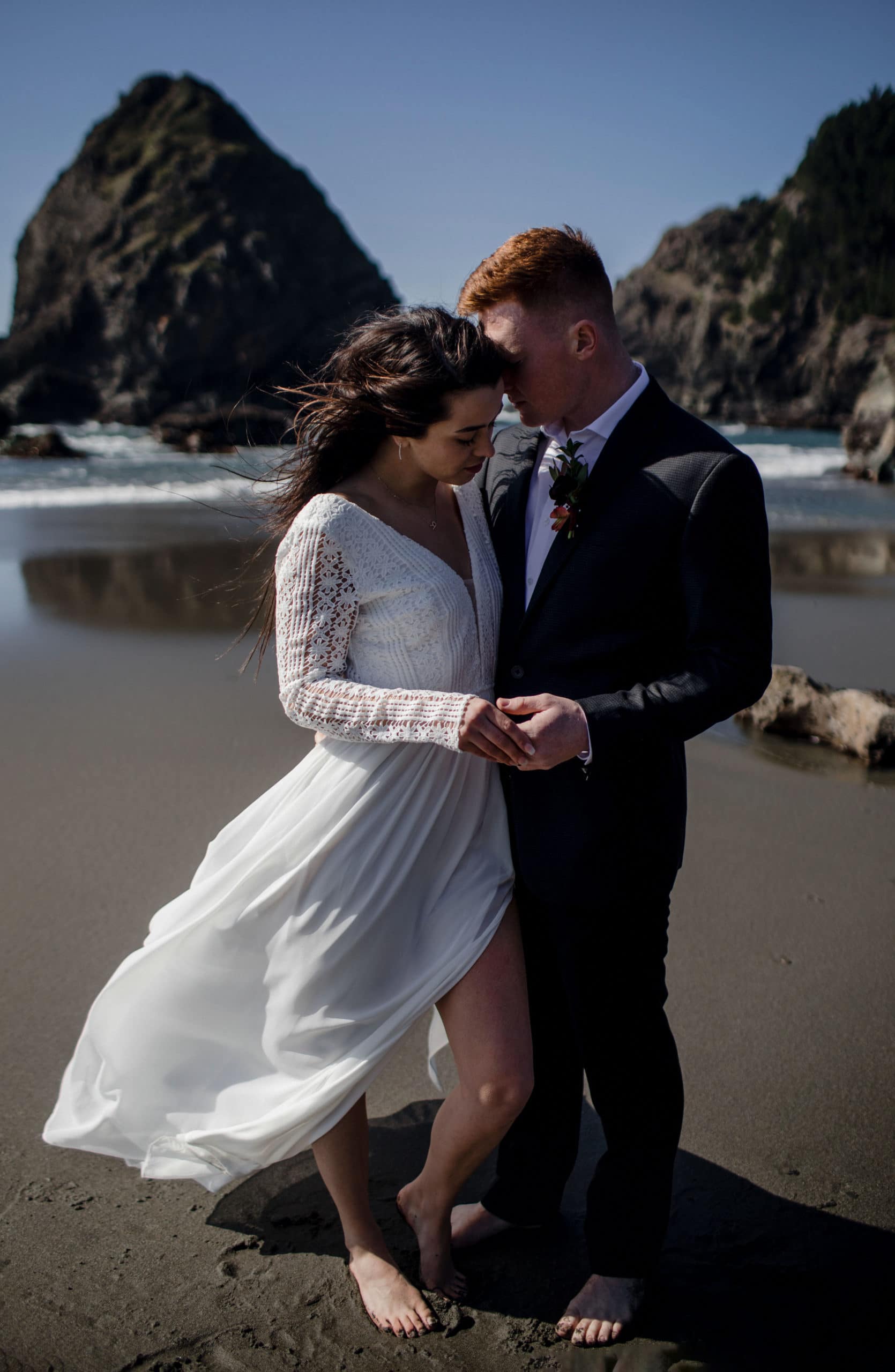 My fiancé had always insisted he was fine with either option as long as I was happy, al- though I know he secretly favored the idea of eloping too. But, once we set a date and the opinions of friends and family started to weigh in, the pressure was on, and it felt like a traditional wedding was the only 'acceptable' choice.
So, 12 months after my sister's wedding, I walked down the aisle myself in a large and lavish wedding ceremony complete with five bridesmaids and six groomsmen, far from the simple and elegant wedding I envisioned.
It was a fantastic day and, of course, I was ecstatically happy. Looking back though, ac companying the wonderful memories of our special day, I find myself wishing we had gone with our gut and chosen to elope instead!
Why I should have Eloped
Let me share just a few of my main reasons in the hope that those who may still be unde- cided about their own wedding plans might find some of these thoughts helpful to con- sider…
Operation Overwhelm
As much as I loved our big day, it was an exhausting process to plan everything, and I have to admit, the pressure of it all got a little overwhelming on more than one occasion and eloping would have been the best solution.
From the large-scale decisions to the myriad of tiny details, there was so much to think about. Even for me (a self-confessed 'planner') who thrives on organization and order, it was a lot. And it seemed, at times, to detract from the simple joy of being engaged to my fiancé and enjoying time together without this one day being our main topic of conversa- tion.
The stress surrounding weddings these days can so often feel overwhelming. While I'm certainly not suggesting that eloping will solve all of your problems, for us it would have been a whole lot easier and made the preceding months more enjoyable.
Sure, eloping isn't the ONLY way to go. If you are an organized but relaxed kind of person who can plan and manage all the complexities of a traditional wedding with ease, then by all means have your dream celebration. But if you are anything like me and tend to get overwhelmed easily or feel anxious about having everything perfect – eloping might be a better option for you.
Choices, Choices, Too Many Choices!
When you're planning a traditional wedding there are so many decisions to make about everything from your flowers, the bridesmaids' dresses, the venue, and catering right through to how big or small you want your cake and what flavor it should be!
It doesn't stop once you have all your wedding day elements finalized either; the deci- sions keep on coming throughout the planning process – logistics for transport and ac- commodation for out-of-town relatives, pre-wedding celebrations, where to go for your honeymoon – the list goes on.
Personally, what got me down was not so much having lots of options, but rather how paralyzed I became by over-thinking all of the possibilities. All I wanted was to find a wedding style that felt right and enjoy making decisions about it – but somehow, this be- came impossible for me, which is ironic for someone who loves planning!
I would especially urge those brides-to-be who struggle to make decisions (and stick with them) to seriously consider their options before going headlong into an elaborate affair. Eloping means less time spent agonizing over decisions because you can keep things simple, choosing just a few key elements for the day. Goodbye analysis paralysis!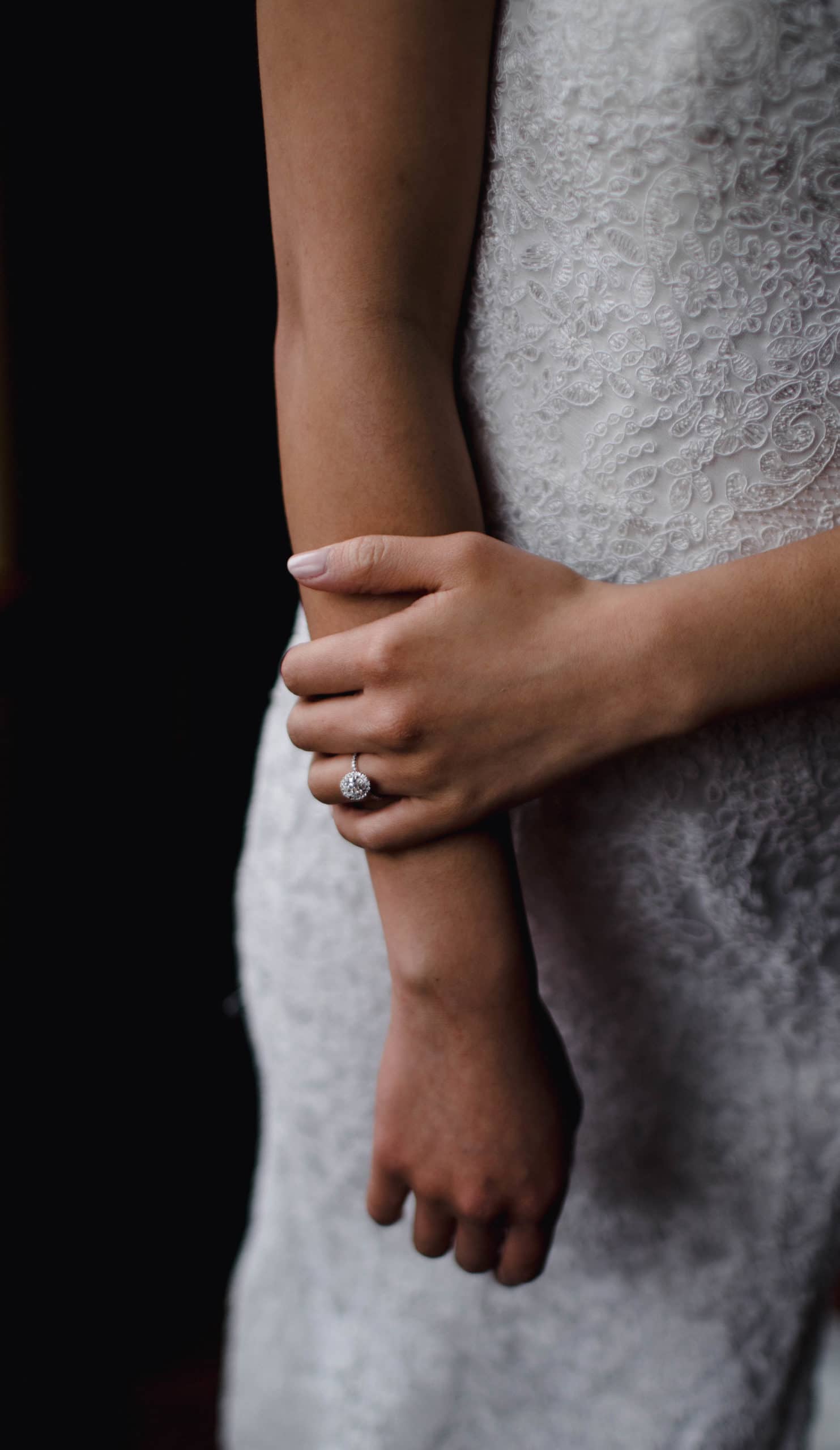 How my Simple and Elegant Wedding got Blown out of the Water!
Many of our friends and family had been to traditional weddings before. Of course, this meant they all thought their opinions were valid and worth sharing! From my dad, who in sisted we mustn't have an open bar as he didn't want people getting too drunk, right through to my aunt, who gave us her opinion of our first dance song (which was appar- ently 'inappropriate'), there were lots of people ready and waiting with their own ideas. And although it felt like we had everyone's best interests at heart, it was hard not to let their comments get me down at times.
Eloping would have been so different, having no expectations placed on us by others would have meant we could make whatever choices suited us best rather than trying to please every- one else. I sure would have loved that freedom!
You Simply HAVE to Invite All Those Long-Lost Cousins!
While we're on the subject of expectations, the guest list was THE biggest culprit of them all.
Let's not pretend that any of us really want to invite all those distant relatives we haven't set eyes on since we were kids. Undoubtedly though – when it comes to weddings – there's a certain unspoken pressure to do so.
In my case, I was also expected to invite several family 'friends' who would have been of- fended if they hadn't received an invitation, not to mention the associated family members who would be equally upset as a result.
Want to avoid all the guess list politics? Eloping may be the solution. When you elope, it is just the two of you, your officiant, and maybe a few close friends and family members. For me, that in itself would have been heaven.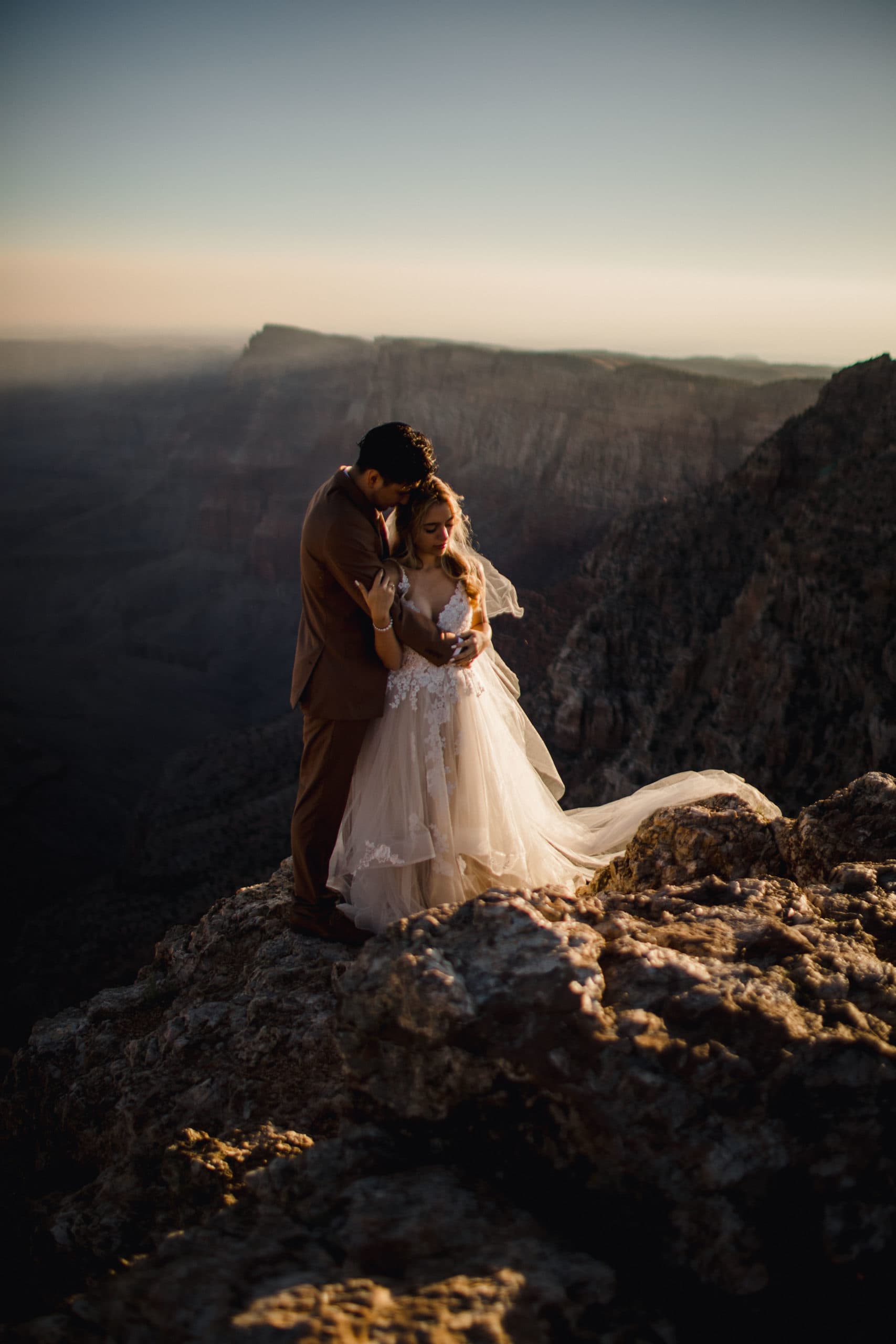 The Dress Drama
Naturally, I wanted to look like a princess on my wedding day, which meant finding the perfect dress. A much more challenging task than I ever envisaged!
I'd always had an image in my mind of what my wedding dress would look like but, after going from store to store searching for 'the one' – none seemed to satisfy my long-held vision. In the end, I had one specially made. I loved it, but those weeks of searching seemed endless and, I wouldn't want to repeat the process given my time again.
The bridesmaids' dresses were a whole other story. I never dreamed that there would be so much drama trying to find a style that five women would agree on, while I have considered eloping with family a better option. I think we'll leave that one right there!
In hindsight, eloping would have saved me from all kinds of issues – dress-gate included – as we could have gone for something more low-key without needing to please so many people and especially since we lived in one of the best states to elope.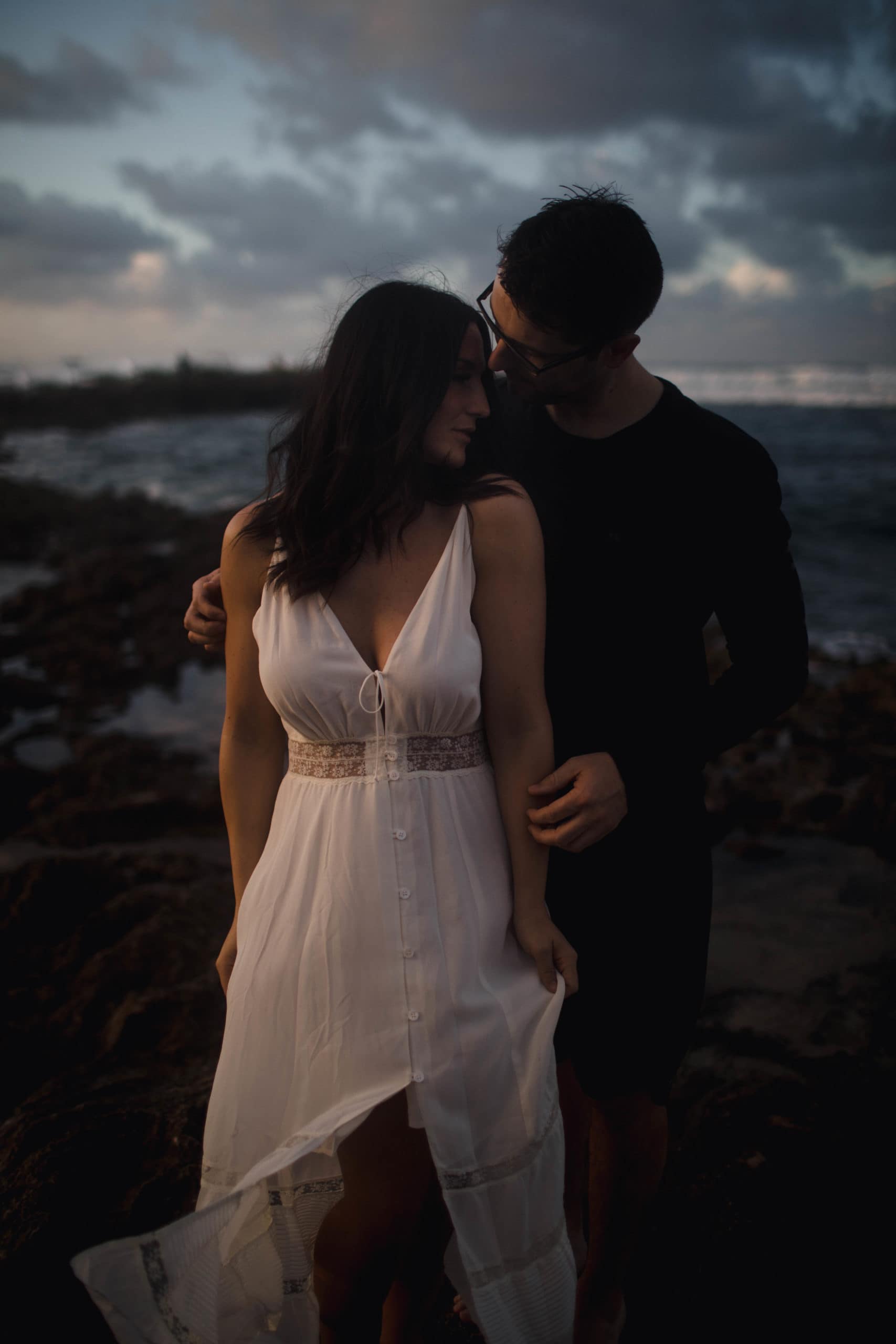 Stuck in Tradition
I'm not against tradition or etiquette in any way, but our wedding day seemed to be full of them – and it really wasn't necessary – or particularly fitting with our personalities and eloping abroad really would have been more our style.
From the compulsory speeches and champagne toast to the bouquet toss and the garter removal, it all felt a bit too much like someone else's idea of what a wedding should be. There were lots of little things like this and, while I didn't want to be a total bridezilla, I def- initely wish we hadn't stuck to quite so many traditions and formalities.
It wasn't just us – our guests were bombarded with formalities and expectations too. I guess we sometimes forget it can be stressful for guests having to remember so many details about RSVPing or who is buying what gifts etc. Eloping would have meant less stress all around – no need to impress anyone!
Money, Money, Money vs. Cost to Elope
We spent a LOT of money on our wedding, over $30k in fact, which was an enormous amount for us at the time. I remember feeling like all this spending would be worth it be- cause, after all, you only get married once – but looking back, it all seems a bit excessive especially since eloping with family could have been possible.
I can't help but think now about all of the things we could have spent our money on instead if we would've deciding on eloping instead. A new house or car maybe, even after eloping abroad. Money towards our future. Or, we could have used it to start our own business or pay off our debts.
The cost to elope is finial compared to the cost of our wedding and the interest we pay on the wedding bills.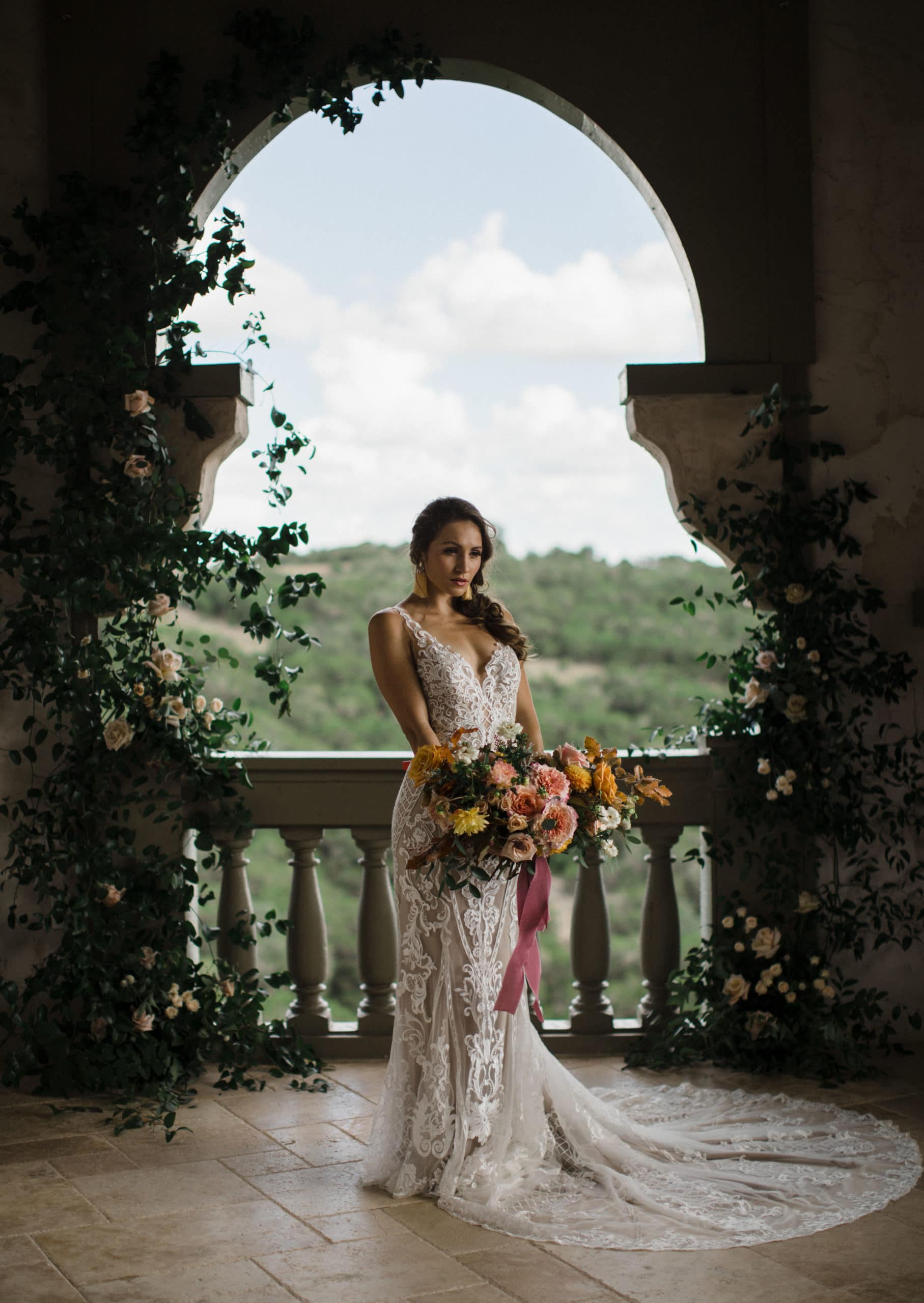 I know we could have saved so much money by eloping. We wouldn't have needed to spend as much on some of those big-ticket items that I felt were essential at the time. The cost of all those little extras that people expect at a traditional wedding really do add up too, and things could have been done just as beautifully yet without the added expense if we had eloped.
Let me re-iterate – I loved my big day but eloping abroad possibly Santorini would have been a dream come true. It wasn't until after the wedding that I realized just how much extra work and effort it had all been.
I do believe now that eloping would have been the better choice for us; a romantic, private ceremony with just our family and clos- est friends without feeling stressed out or having weeks and months of discussions about things that in the grand scheme of things really didn't matter. Maybe even a Paris elopement would have been ideal for me and my husband.
Unfortunately for me, eloping simply wasn't an option at the time (or so I believed) but, if I knew then what I know now, it would have been a no-brainer – just like I had always known deep down. I know for a fact there are lots of brides who feel the same way, but unfortunately, they often end up feeling like they can't change things because 'that's just how things are done'.
Honestly – I really wish somebody had set me straight on that a long time ago!
***Article by Claudia Ramos-Interviewed my Brittany West