For most people, getting married is a once-in-a-lifetime milestone. You sign on the dotted lines and promise to commit to your partner for the rest of your life, they pay for the next 5-10 years to have that extravagant wedding. This is significant in numerous ways; therefore, it is only natural that people place a large amount of importance on their wedding ceremony.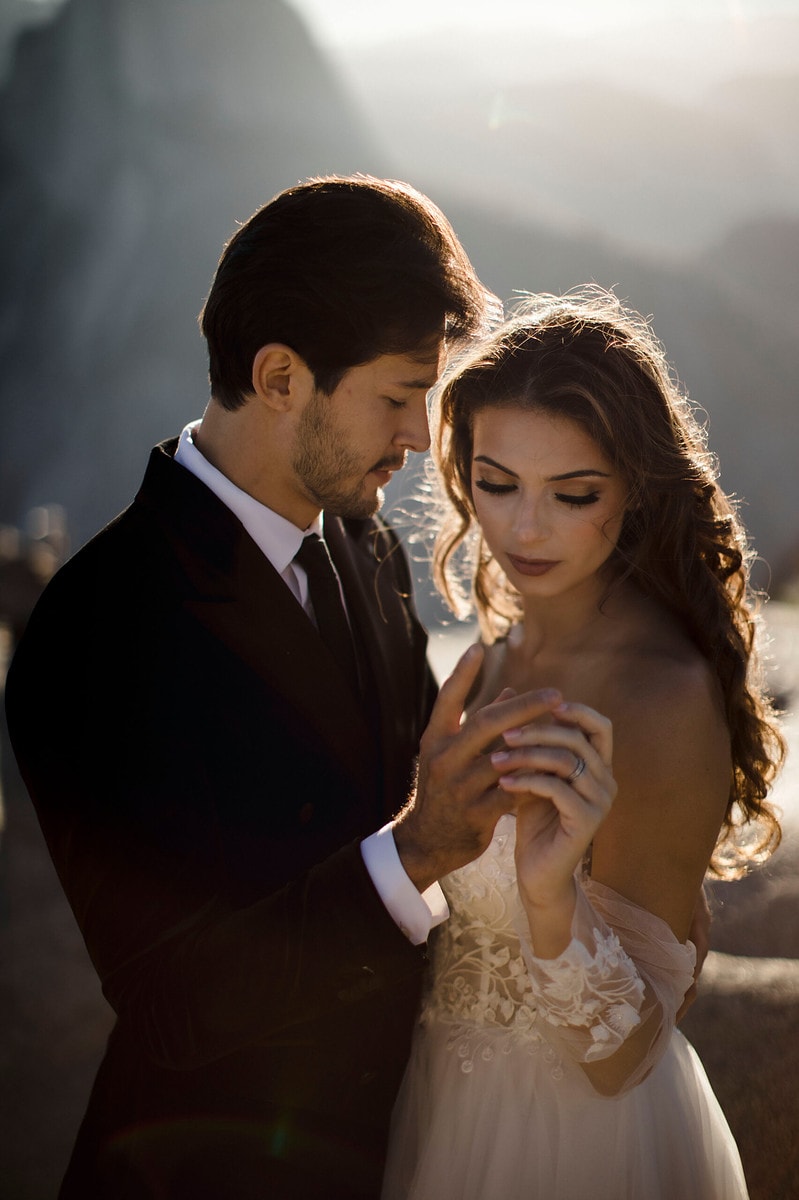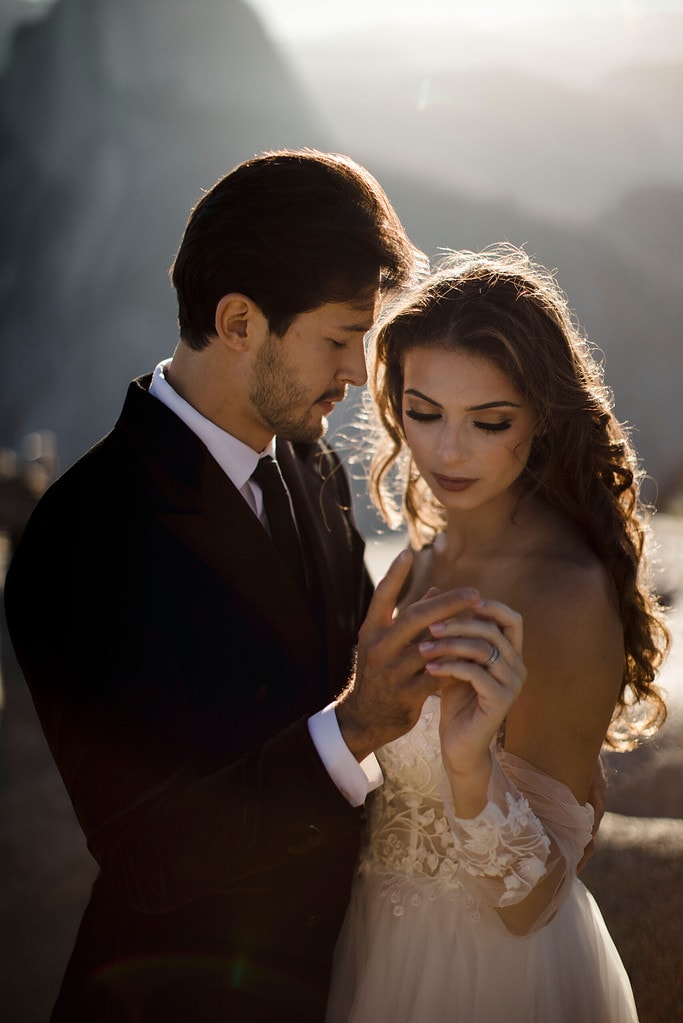 Everyone wants a perfect wedding, but the idea of perfection differs from person to person. Conventional weddings with a host of themed options, as do smaller ceremonies like an elopement wedding or destination wedding.
What Does it Mean to Elope?
In traditional terms, elopement describes a legal marriage ceremony that is secretive, generally away from one's hometown. It doesn't always mean you secretly run away from your family with your lover; it is a more private way to celebrate your union.
The culture of elopement is quickly popularizing as an increasing number of couples decide to experience an intimate wedding celebration – a day that is only about the two of them. The stress, pressure, and obligation of entertaining a long list of guests can be overwhelming and expensive. If you decide to elope to a distant land, it allows you to curate a wedding experience that is strictly catered to your and your partner's needs, vision, and budget.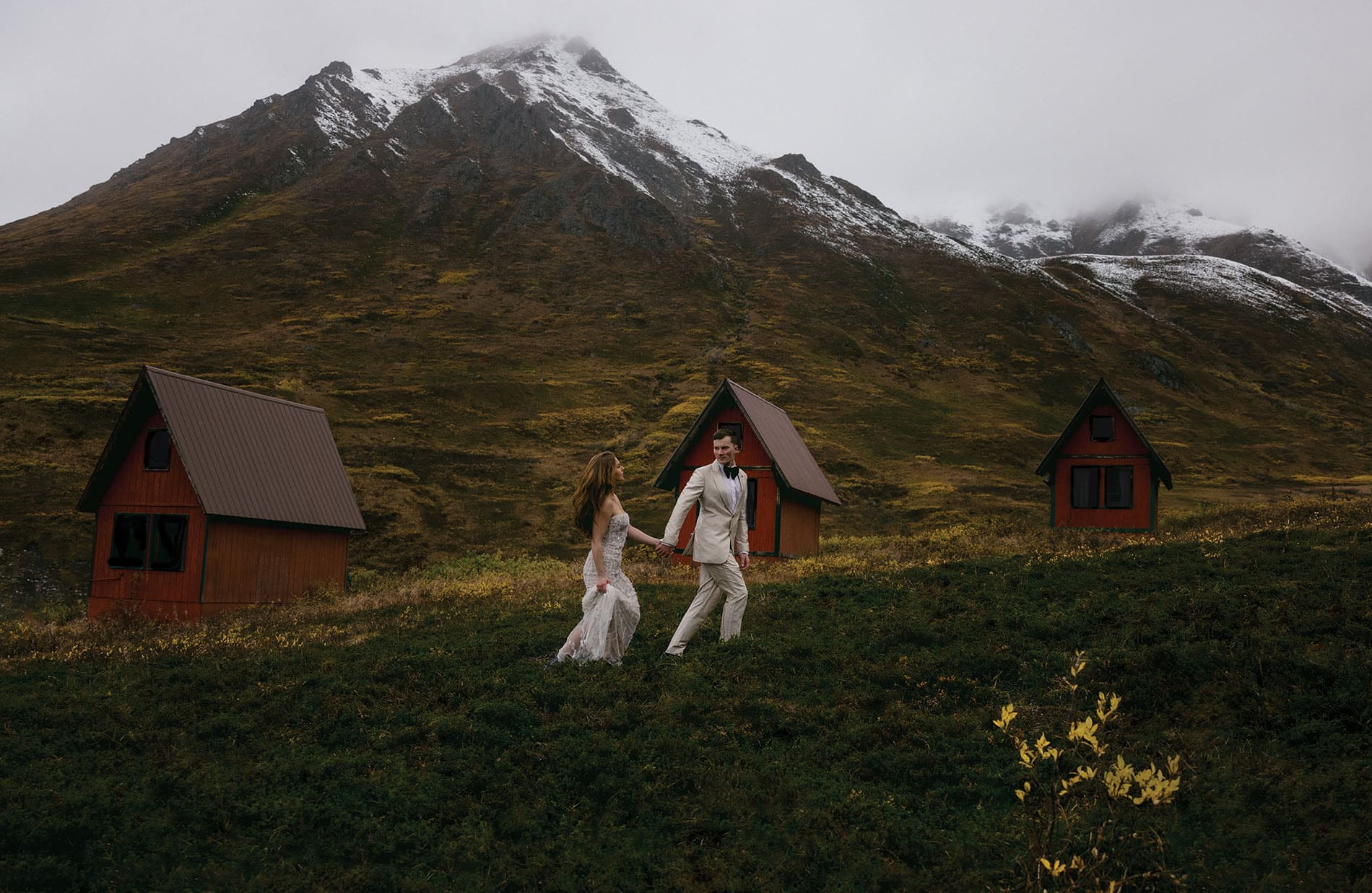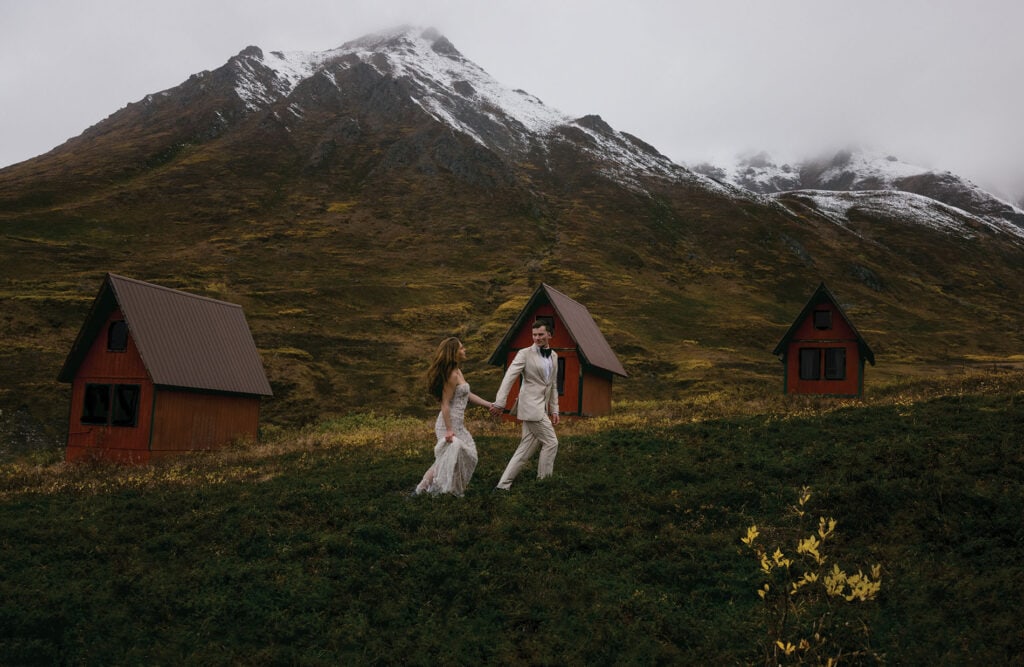 The Ultimate Elopement Checklist to Get Started
A fundamental benefit of choosing to elope is the small to-do elopement checklist compared to a conventional wedding. But that doesn't mean you can sit back and relax until the wedding day – there's still plenty that needs to be done before your special day. You and your partner have to choose the wedding attire, location, and wedding vendors, decide on the guest list, and take care of the legal paperwork, including the marriage license.
Decide on a Budget
The first thing you need to do on your elopement checklist is to decide how much you are ready to spend on the ceremony. Elopements are usually not elaborate, but the final decision comes down to you. If you don't determine a budget, you will get nowhere with the rest of the wedding planning process.
Ask yourself where the wedding funds will come from. Will you take out money from your savings, ask friends or family members to help, or take out a bank loan? If you secretly elope with your partner, asking for monetary help, especially from family and friends, may not be feasible. Thus, you want to prepare in advance.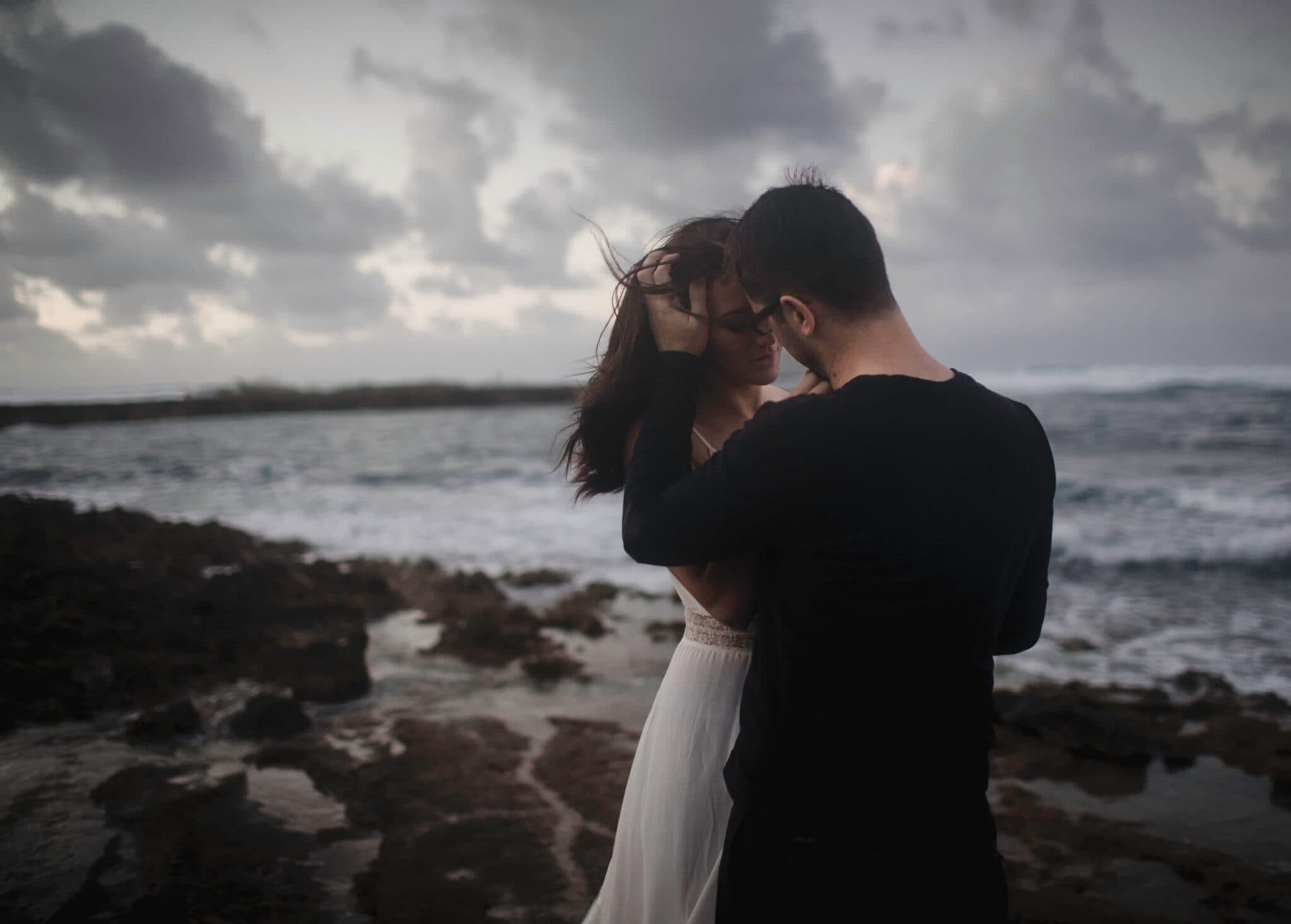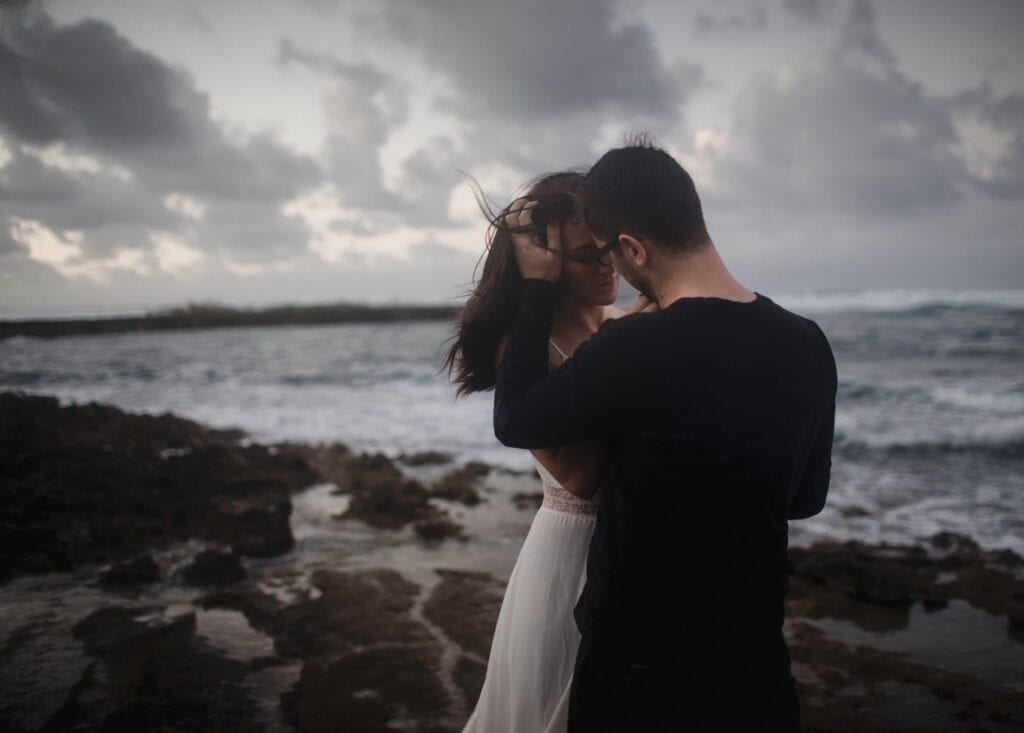 Choose a Wedding Venue and Destination
Elopement is all about spontaneity and pushes you to break the rules and overstep boundaries. So, how far are you willing to go for love? Is it another city, a different state, or another country? If you or your partner has always wanted to elope to a specific location to commemorate your marriage, you can turn your elopement into a destination wedding.
Eloping to a specific destination will generally require travel for the most part. These ceremonies are normally associated with picturesque locations, a smaller wedding guest list, and a smaller reception. Keep in mind that if you travel to a tourist location, you may need to increase your budget, especially if you have a guest list. The good news is that plenty of resorts and hotels offer a wide range of elopement packages that cover everything from top to bottom, which can take a lot of the planning weight off you.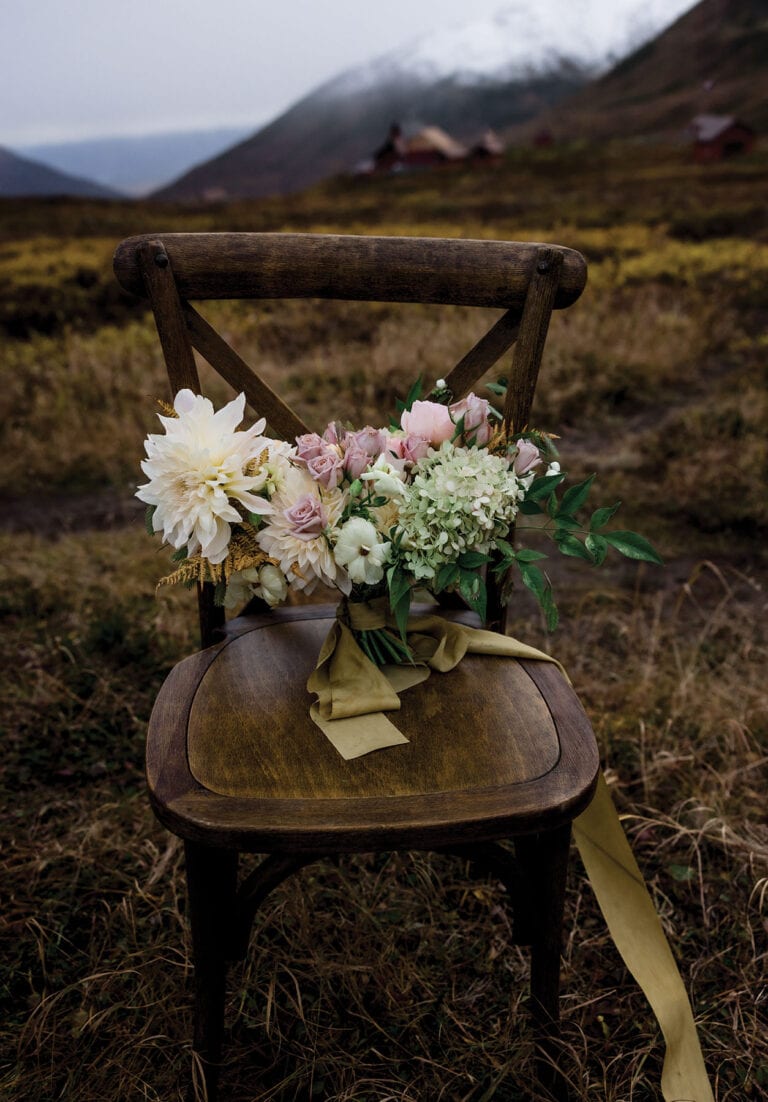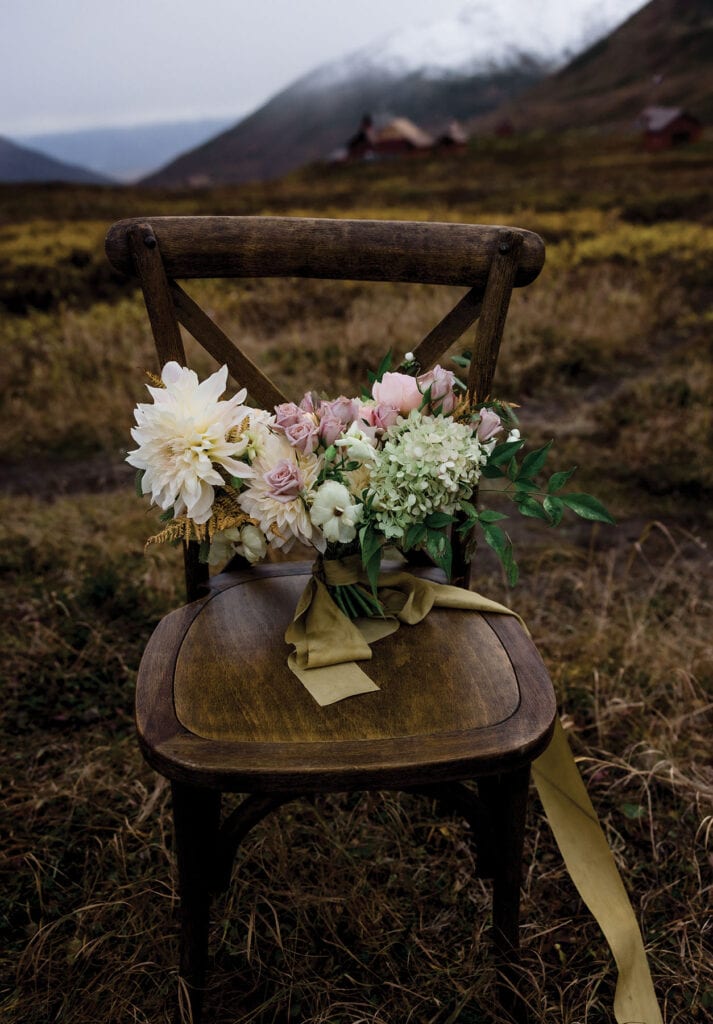 Research if your Elopement Destination Requires a Permit
Before you get your heart set on a destination, research and see if it allows weddings. If it does, check if you will require a permit to elope. National landmarks, state parks, or private beaches require permits for legal wedding ceremonies and typically have a permit fee.
If you are traveling to another country, check to see if it allows foreigners to get married legally. If your chosen destination doesn't allow for a legal wedding, consider having a symbolic ceremony there and then get your marriage legalized in your home country – this way, you can have the best of both worlds.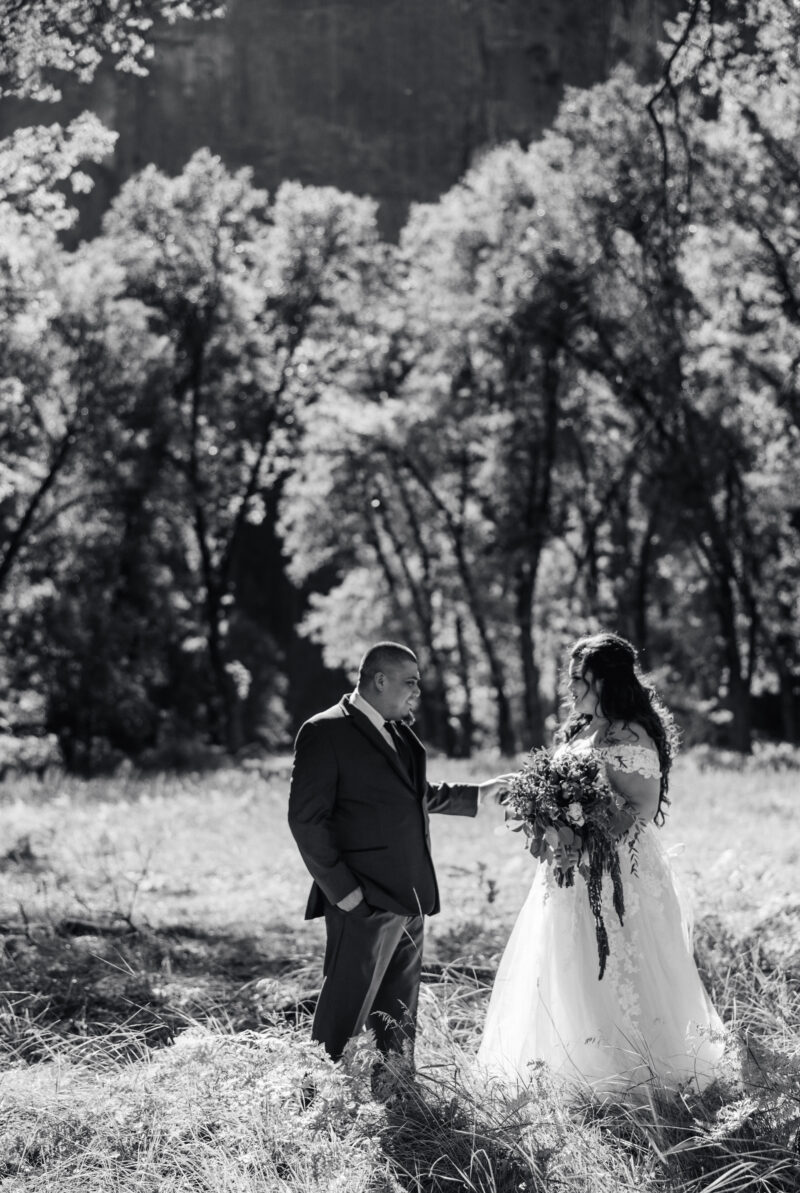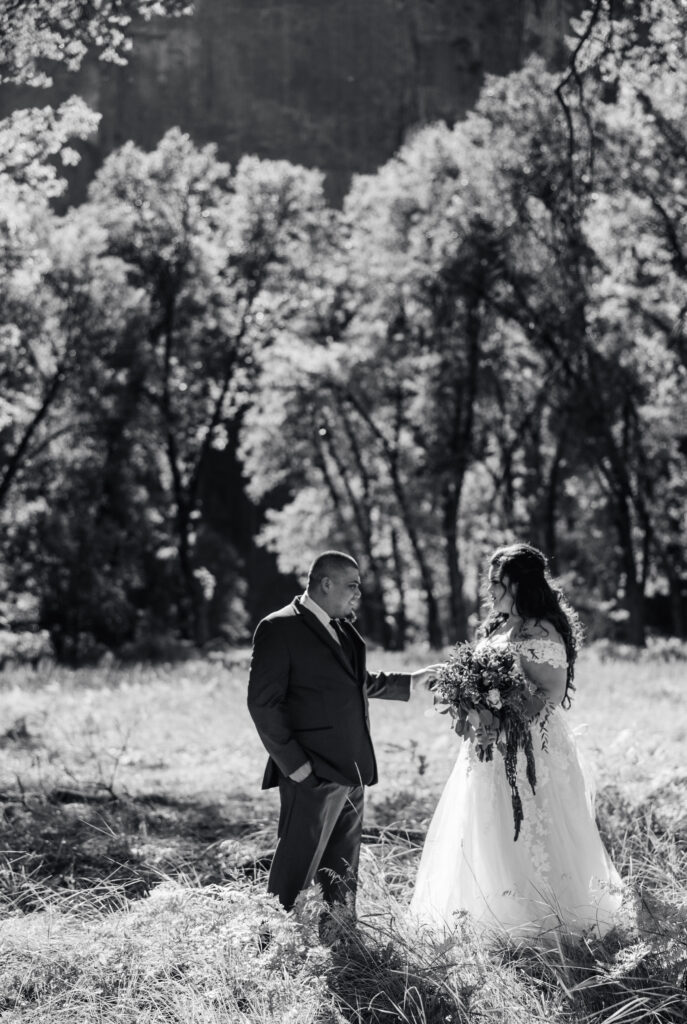 Pick a Season and Date
The next step on your ultimate elopement planning checklist is to decide on a wedding date and pick a season. Communicate with your partner and see what time of the year or maybe a significant date like an anniversary they prefer.
One of the fundamental concerns to keep in mind is the type of weather you want on your wedding day. Numerous outdoor locations offer dramatically different backdrops depending on the season. For instance, it might be very snowy and freezing cold. If you are getting married in the northern parts of the United States, it is recommended that you choose spring and early summer to have your wedding ceremony since the weather is not extreme, and celebrating your new lives together won't come with frostbite. When deciding on a date, keep the following in mind:
Weekday or Weekend
Eloping on a weekday could mean smaller crowds at national parks, beaches, and other public spaces. You will also most likely find competitive prices from wedding vendors. Another plus of eloping on a weekday is that you can spend a few days alone with your significant other and then extend the celebration to the weekend with your family members and friends. For example, an elopement at a Denali National Park in Alaska will be packed on a weekend especially if kids are on summer break.
Daylight or Nighttime
If you are planning an elopement day with many activities, it is advised that you start your celebrations early in the morning – maybe during sunrise as you will catch the beautiful light and have the whole day to continue the festivities.
You could also keep the wedding ceremony during sunset and utilize the rest of the night doing romantic activities with your partner. The day you choose will largely depend on the activities planned and your personal preferences.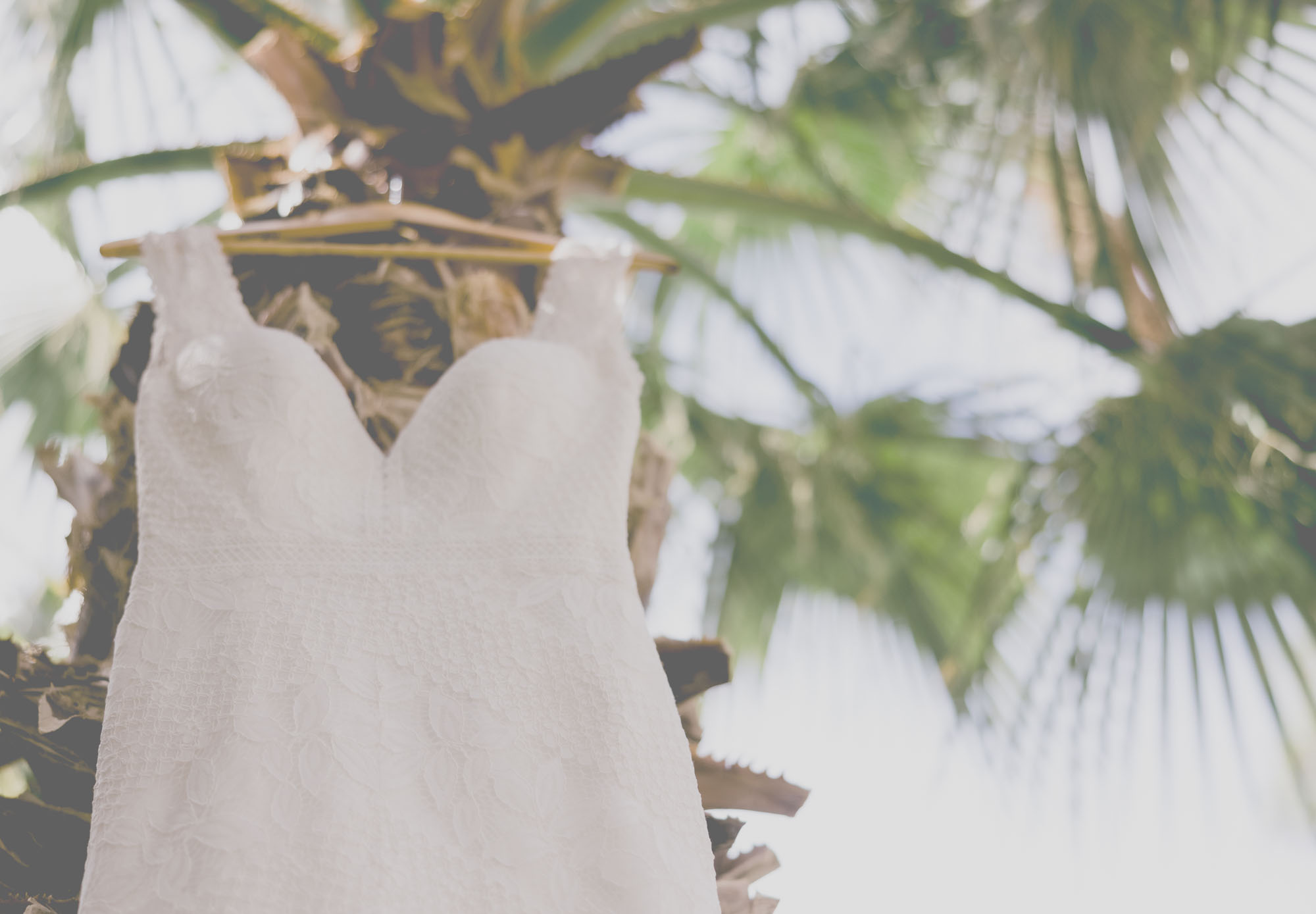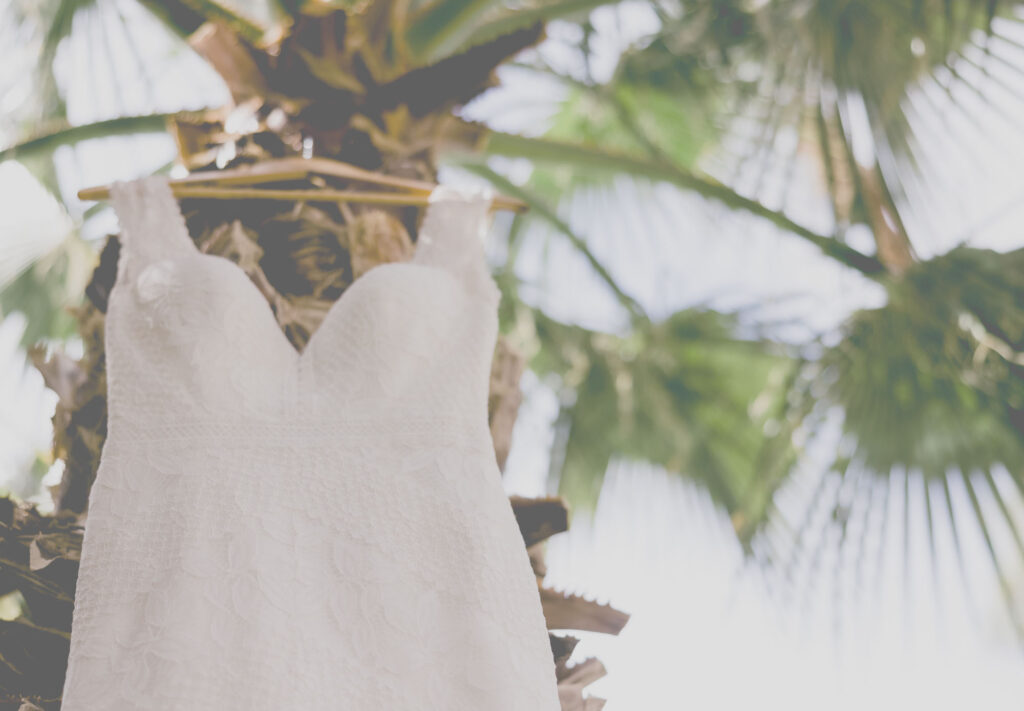 Make Travel and Lodging Arrangements
If you are traveling outside your hometown, you will need to make travel arrangements a few months in advanced; possibly even sooner than that for a popular destination. If you are traveling during the tourist season while school children are out on break, you can expect higher prices, and busier destinations. To avoid these issues, make sure to book your venue, accommodation, and permits well in advance so you don't have to compromise later on.
It is best to book your travel and accommodations during the slower seasons so you can get the best deals at competitive prices but also consider choosing your wedding date during a time that traffic in hotels is minimal. If you are getting married out of state, take time to research the area you will be getting married and the location of your accommodations.
If you are planning your elopement away from home, arriving days earlier than the planned wedding date to see is best if everything is in order. This will also give you a chance to unwind properly so you to prepare for your big day. Plus, you won't have to worry about your flight getting canceled or delayed.
When booking accommodation, make sure it is close as possible to your wedding ceremony location, if not in the same location. This helps minimize travel and, ultimately, the chance of things going wrong. When booking a villa, Airbnb, VRBO, or resort, be sure to do your research; read reviews, check ratings, determine if there are additional cleaning fees and call them if you have any questions regarding their services. It is better to go with reputable and established business that has been in the industry for a while over new businesses so that you take less risks on your wedding day.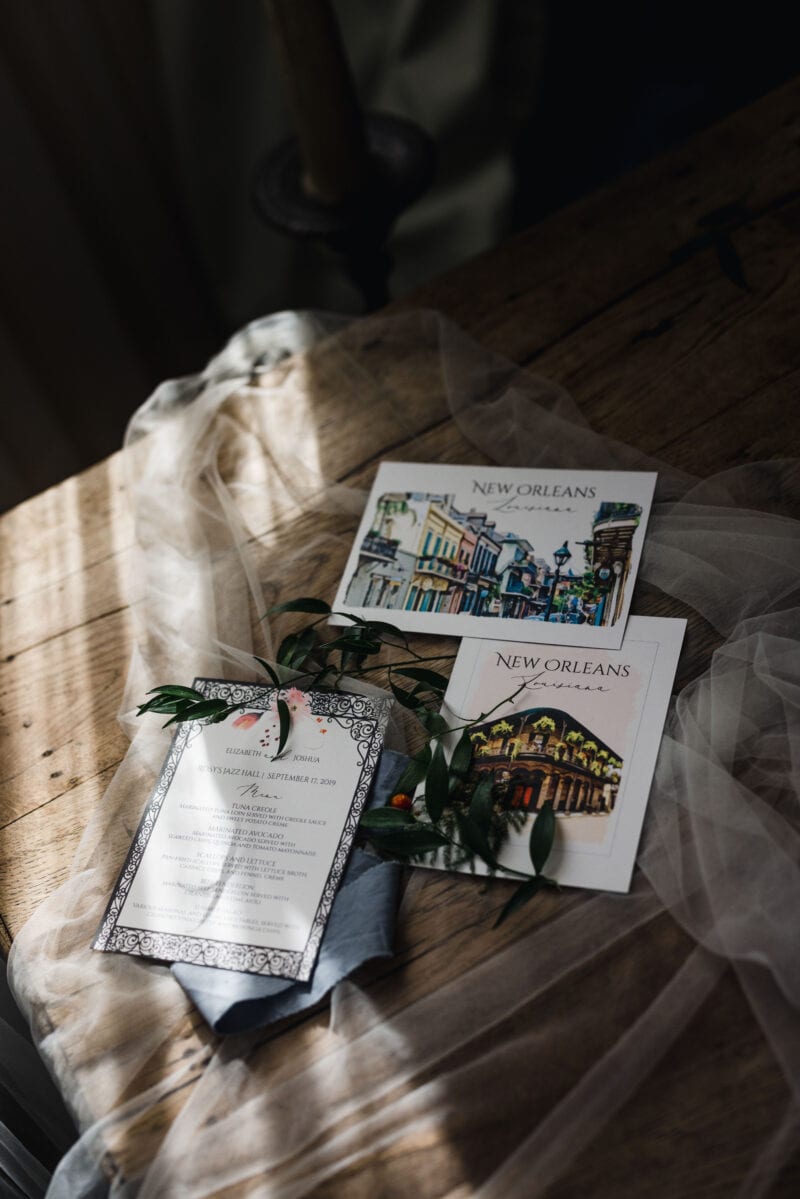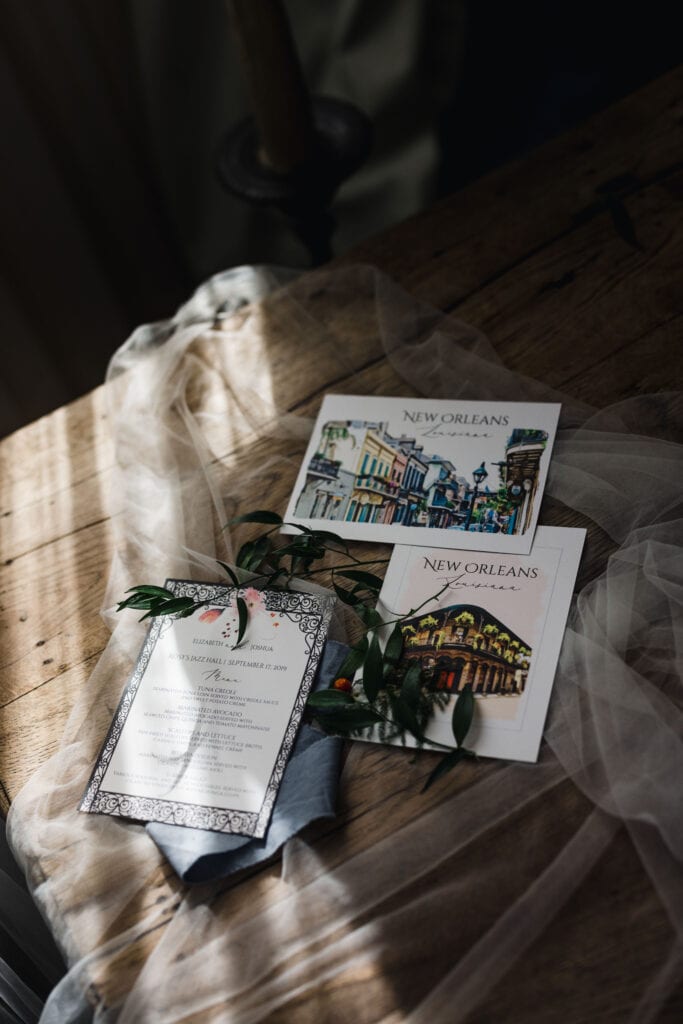 Plan Activities
The point of having an elopement checklist is to make your experience as fun and stress-free as possible. A good way to make your elopement memorable is to plan special activities. Take the time to look up day trips, guided tours, and other fun activities like hiking and paragliding to add to your elopement day. Do you want to relax with a spa day? Or maybe you want to indulge in adventurous activities like skydiving or bungee jumping? Do you want to learn more about the area's local history? Answer all these questions to create a well-rounded plan.
Book Transportation
Don't wait until one day before your wedding to arrange transportation. Whether it's a taxi for two, a shuttle ride from the airport, or a weekend-long limousine rental, search your options in advance and finalize your reservations before traveling. Booking last minute can be very expensive, and you won't have as many options. You can take price quotes from different transportation companies and see which ones offer you the best deals.
Perhaps the most exciting part of your elopement checklist is planning the wedding ceremony. Just because the wedding style is unconventional doesn't mean you can't incorporate some of the more traditional aspects of a ceremony. Professionally done makeup and hair, ring exchanges, readings of vows, and expensive wedding attire are all components that can be part of your wedding mix if you want.
Make a detailed plan of when the ceremony will start, who's invited, and what activities should be part of the celebrations. During this step, you should also decide if you want wedding vendors and, if so, which ones.
The next thing to do on your elopement checklist is to hire a professional photographer. Whether you are eloping with only your partner or have a few close ones on the guest list, you still want to capture the memories so you can later share and cherish them.
If you decide to hire an elopement photographer or videographer in a foreign country, do your research in advance to see if they efficiently meet your needs. Some wedding packages include photography services, so make sure to ask the right questions if you have any concerns.
Hire your Elopement Vendors
Wedding vendors can make your special day a dream–come–true. The type of vendors you choose will depend on your and your partner's vision for the ceremony as well as the budget. Remember that elopement vendors may be a little more difficult to find than conventional wedding vendors, especially if you will be traveling to a more traditional wedding location. Since wedding vendors like to get hired for the larger productions that show off their work, elopements can often be overlooked. To prevent this from happening, it is best to get started with your research early on. Similarly, if you plan to elope during peak season, you will have to start looking for vendors a few months prior.
To make your wedding day truly magical, you will need to find ordained officiants, florists, hair and makeup artists, a tailor, and catering services. You can avoid booking different vendors by choosing an elopement package. These packages generally cover all important aspects of the wedding, saving you time, money, and stress.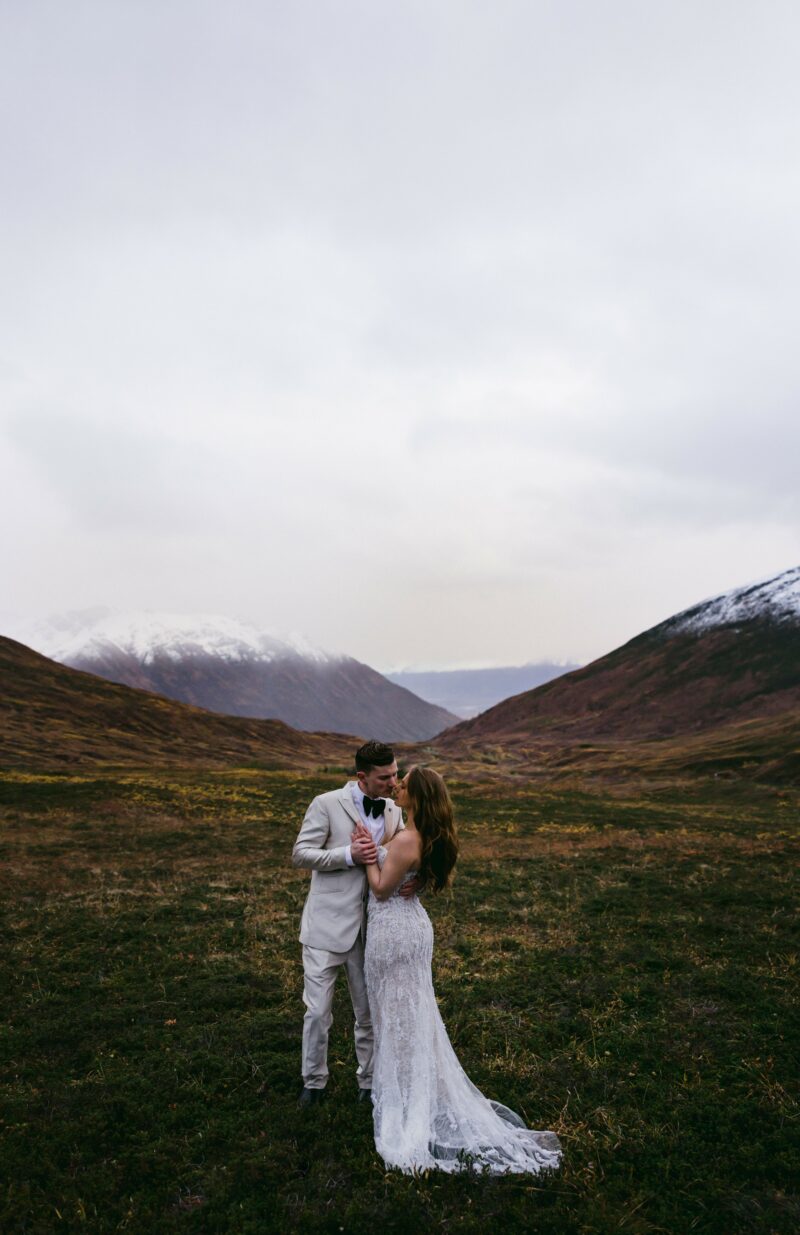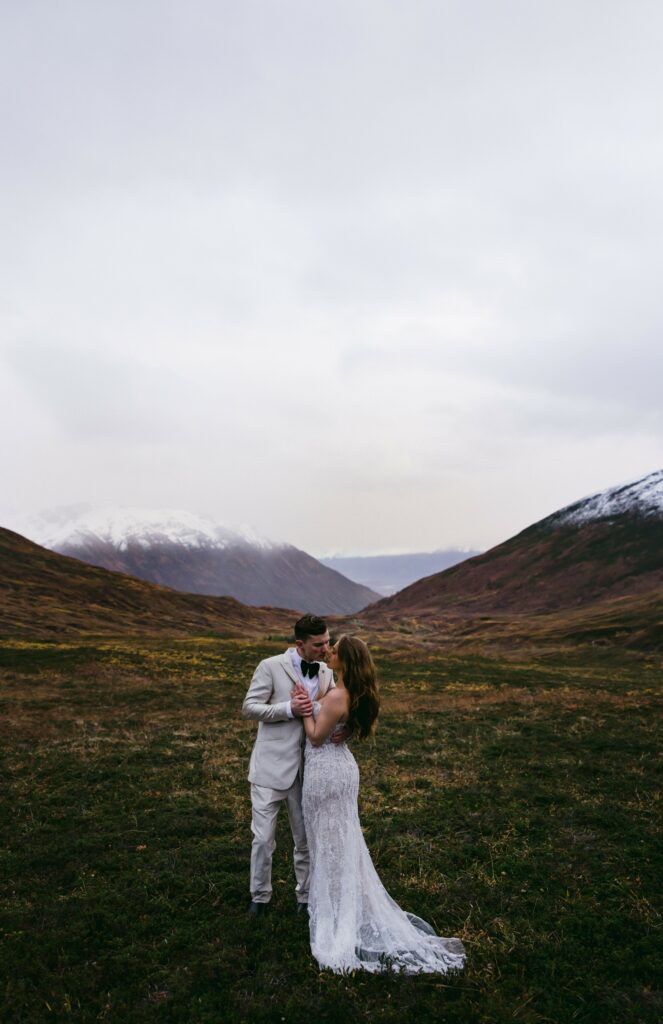 Find your Wedding Attire
It is best to start looking for your wedding attire at least four to six months prior to the wedding and two to three months in advanced for the groom wearing a suit. If you plan to get a custom piece, eight months or more is ideal. Whether it's a bridal dress, a suit and tie, or anything else you might be wearing, consider comfort and practicality before anything else.
Write your Vows
An elopement ceremony is less formal than a traditional wedding. This gives you room to get creative and whip up something memorable. For example, if you plan to invite your immediate or blended family to the ceremony, you can add a twist to the vow reading tradition. Customarily, vows are shared between the couple, but more and more families are switching things up by sharing a vow with the entire family. This means a father could write beautiful vows to his kids, half-siblings or step siblings could have vows said to each other, or the entire family vows their commitment to each other.
If you are taking the traditional wedding route, plan the details of the ceremony with your officiant before the wedding. Vows are a momentous occasion and your chance to tell your future partner how much you love them, and the life events you look forward to spending with them; so spend some time planning what you will say and how you will say it. You can also create a keepsake of your vows by printing them on decorative paper, framing them or even writing them down in a notebook.
Shop the Rings
Rings are a critical part of any wedding ceremony but are definitely something to consider on the elopement checklist. Discuss with your partner if rings are necessary, and if so, what kind. Do you want a classic gold band or something more sentimental? What is the budget? Once all the specifics are decided, pick the rings before you travel. It is recommended that you start ring shopping as early as you can, so you can have enough time to design, research, and get the best fit.
Announce your Elopement
The final step on your elopement checklist is your elopement announcement. How and when you announce, your elopement is totally up to you. If you want to keep your wedding a secret, you can let your close ones know once you've gotten married. If you want to share your big day with them throughout, you should let them know before starting the preparations.
Elopement Planning Checklist
·         Gather all the important documents, such as passports, birth certificates, and other official identification, to take on your trip and are essential for your elopement checklist.
·         Call the local (or international) city hall at the destination of your choice. Inquire about all the main requirements and deadlines to be better prepared for what's ahead. Pay any fees in advance.
·         Search the waiting period. In certain places, you need to get your marriage license a minimum of 90 days before the wedding ceremony.
·         See if there are any requirements related to officiants and witnesses and make the arrangements accordingly.
Final Thoughts
Elopement is not a traditional approach to a wedding, but that doesn't mean you have to compromise on the fun and celebrations. This elopement checklist will help you make the most out of your big day in an organized and budget-friendly manner.