It could be the wedding preparations are getting too much to cope with!  Or maybe an interfering mother-in-law-to-be is driving you nuts? Perhaps you've been married before and you don't want a traditional wedding with hundreds of guests?  Or you've always dreamt about running away and doing it in secret? Alternatively, you may have been together for years and just want to make it official!
There are no rules against opting for different types of wedding ceremonies and that's why a minimony, micro wedding or elopement might be right for you, different to what was originally planned – there are lots of benefits which is whjy many couples choose to be different.
A Small Wedding Could Be The Solution to Avoiding Huge Costs
Some couples like the idea of something smaller such as a minimony, because the cost of a wedding nowadays is extortionate.
For many couples with the current economic situation, there's something extremely appealing about this type of wedding planning, putting your efforts into organizing a microwedding, minimony or elopement (all are still legally binding unlike commitment ceremonies) and save money for other milestones, such as buying your first home or a no expenses spared honeymoon.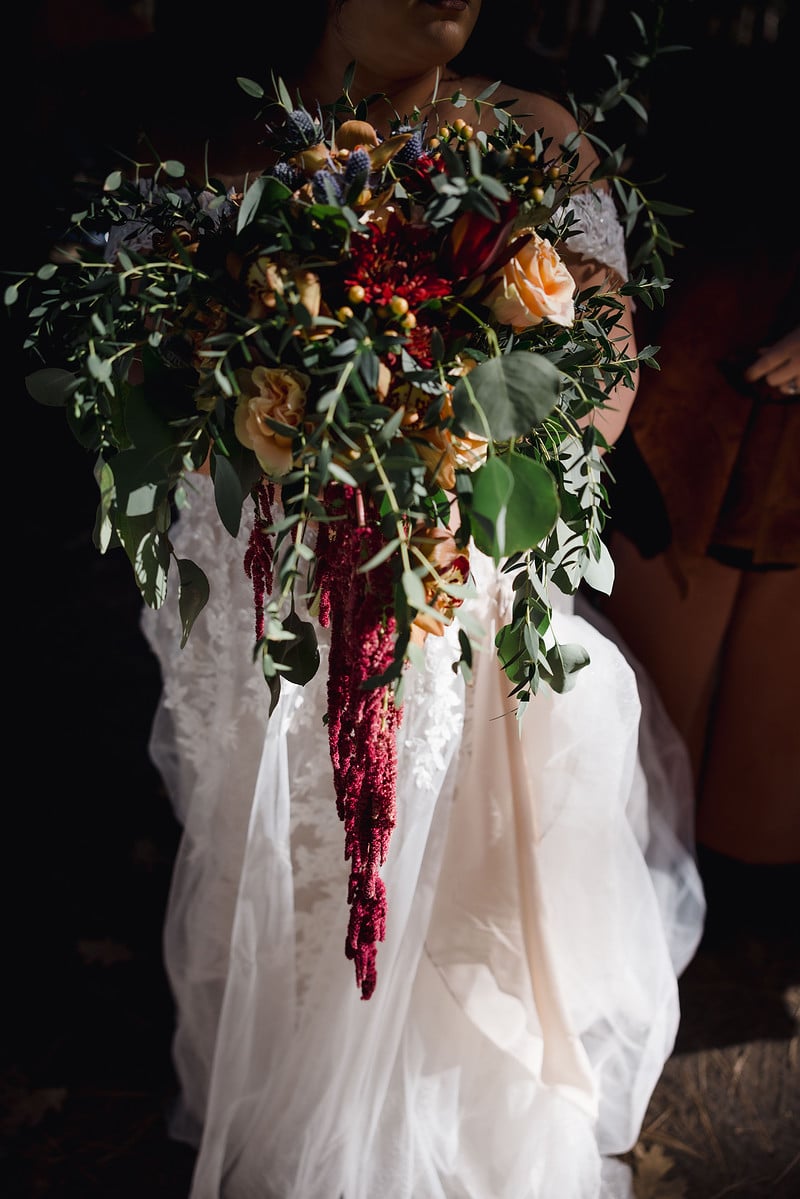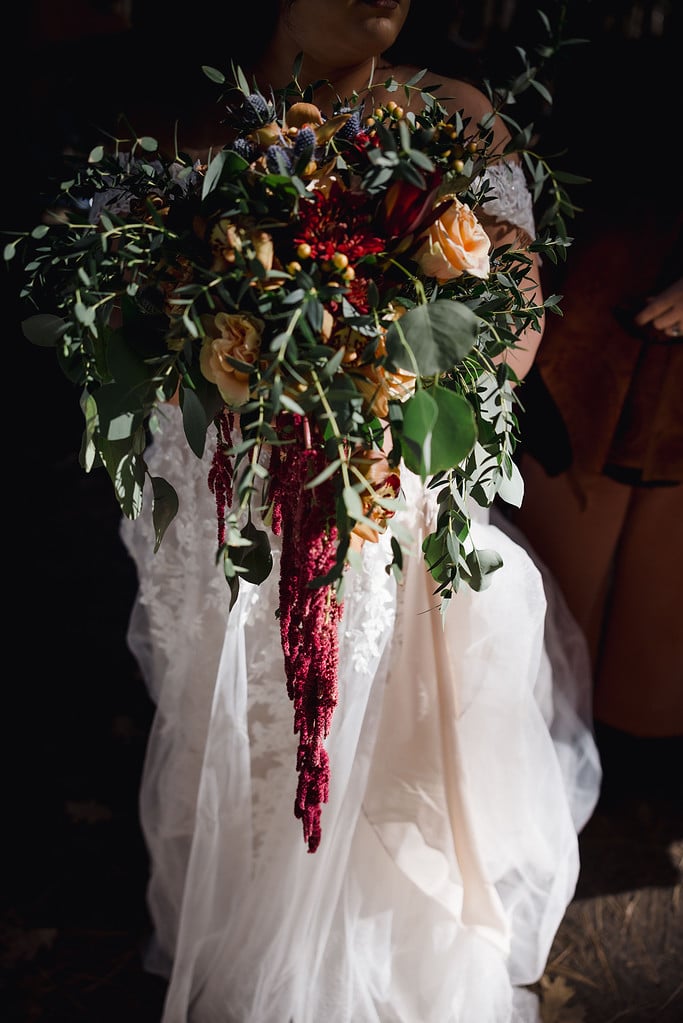 A New Wedding Trend That Dates Back to COVID-19
The trend for something small and intimate began during the COVID-19 pandemic and has proven to be delightfully intimate.
For many couples who tied the knot during the pandemic, these ceremonies (such as a minimony, microwedding or elopement) felt even more meaningful.
Do you remember the beginning of the pandemic? The genuine upset at many weddings and original wedding plans having to be cancelled, rearranged or conducted online? The reality was that these intimate wedding days were still as beautiful, as meaningful and as romantic as a larger celebration – and just as memorable.
It's understandable that people nowadays still like the idea of something small and personal, a real intimate wedding.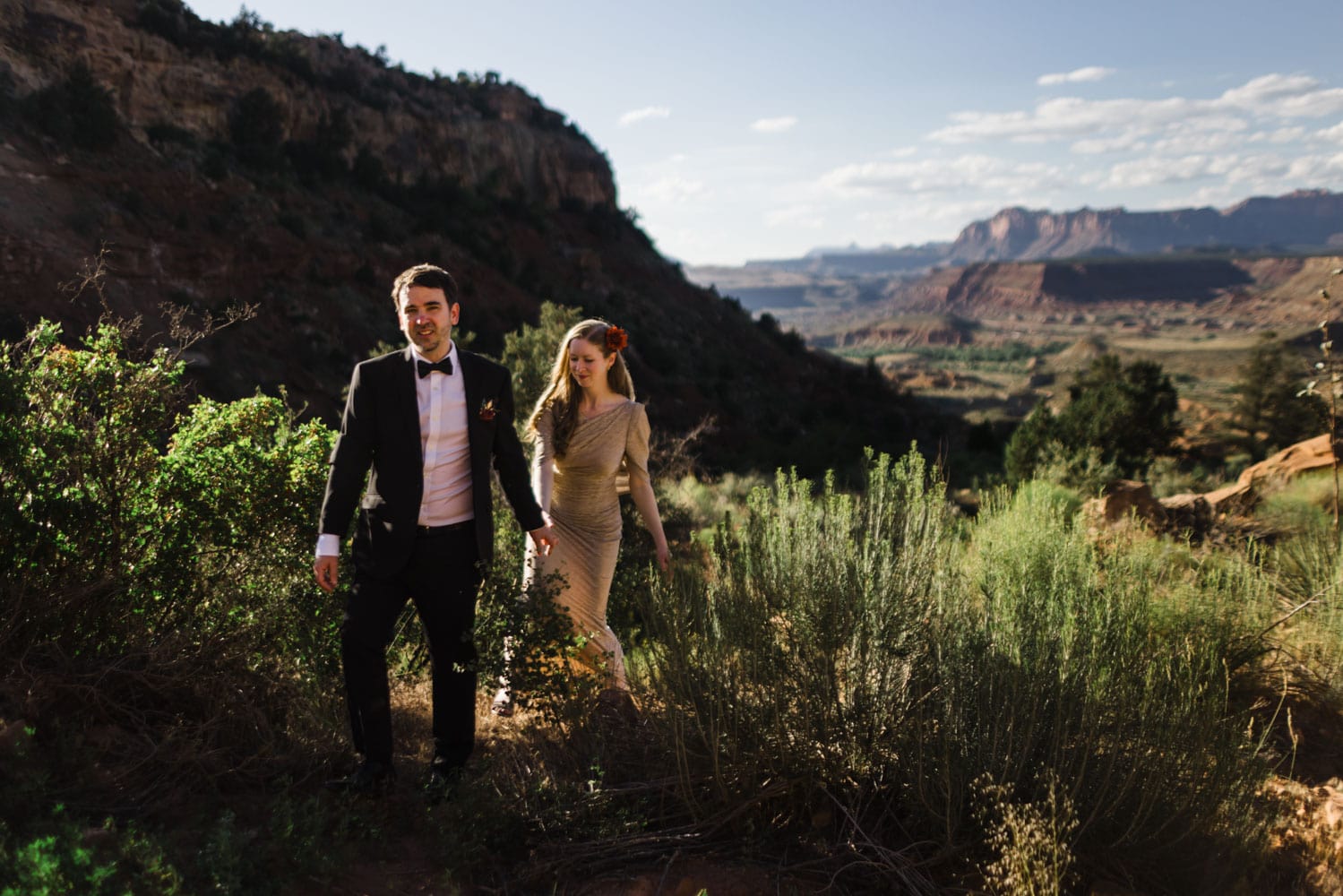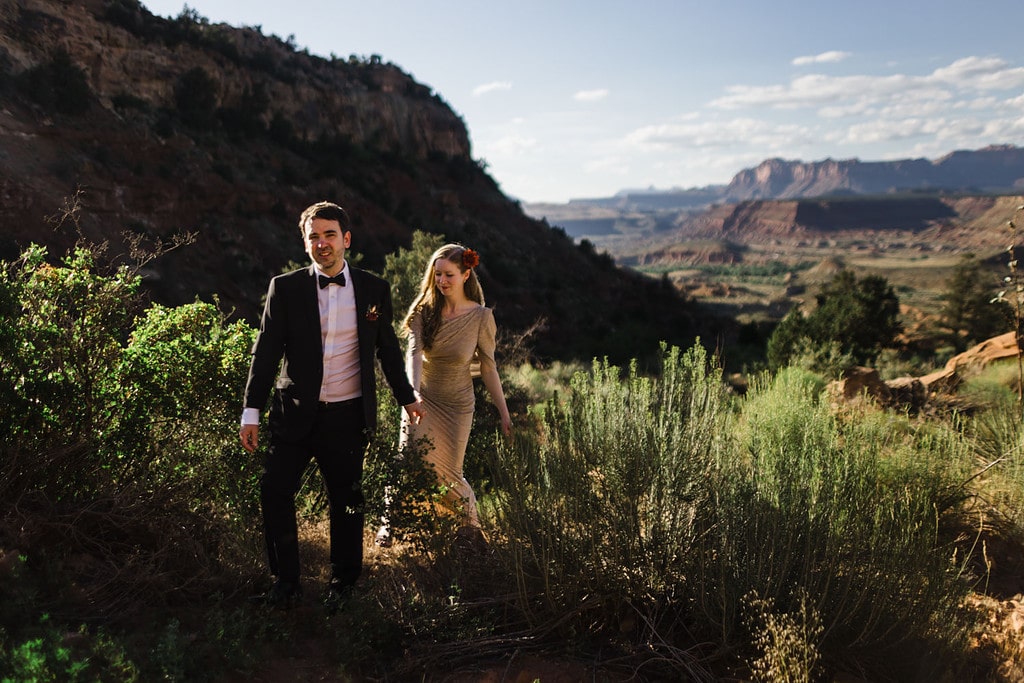 Is a Micro Wedding/Minimony or Elopement Right For You?
If you're still wedding planning and wondering if a big wedding and reception is right for you and you're considering any of the above – for whatever reason- then this piece might help you make the final decision.
We'll discuss the differences between a minimony, micro wedding – or elopement because there are differences between each and help you choose what's perfect for you and your other half's wedding day.
What's a Micro Wedding and Is it Right for You?
Just the word "micro wedding" conjures up images of a small and intimate but immensely beautiful and serene wedding day.  It is small – hence the name, and usually the guest count doesn't go over 50 people.  This means that with this type of intimate ceremony, you get to say your nuptials in front of a very select group of guests of just best friends and family members.
It's different to eloping (where traditionally, an elopement just consists of the bride, groom and the officiant with no guests).  It is also not a minimony, which is even smaller.
Micro weddings are probably best described as a scaled back wedding day – held at a smaller venue with no guest list and a smaller celebration after the ceremony.
A Micro Wedding is Right for You If:
You have a smaller wedding guest list.
You have a huge guest list and the only way of scaling back is to literally cut it down to close friends and immediate family.
You prefer small weddings.
You're on a strict wedding day budget.
You're not on a strict budget but would rather use your budget for an extravagant but small wedding.
You've been married before and don't want a big special occasion again.
You want your special day abroad.
You'd rather focus on the importance of the ceremony and celebrate with those closest to you.
You want a super intimate wedding ceremony.
You're not a fan of bigger weddings.
You want a sequel wedding celebration at a later date.
You need to quickly change your original wedding date because of some reason or other.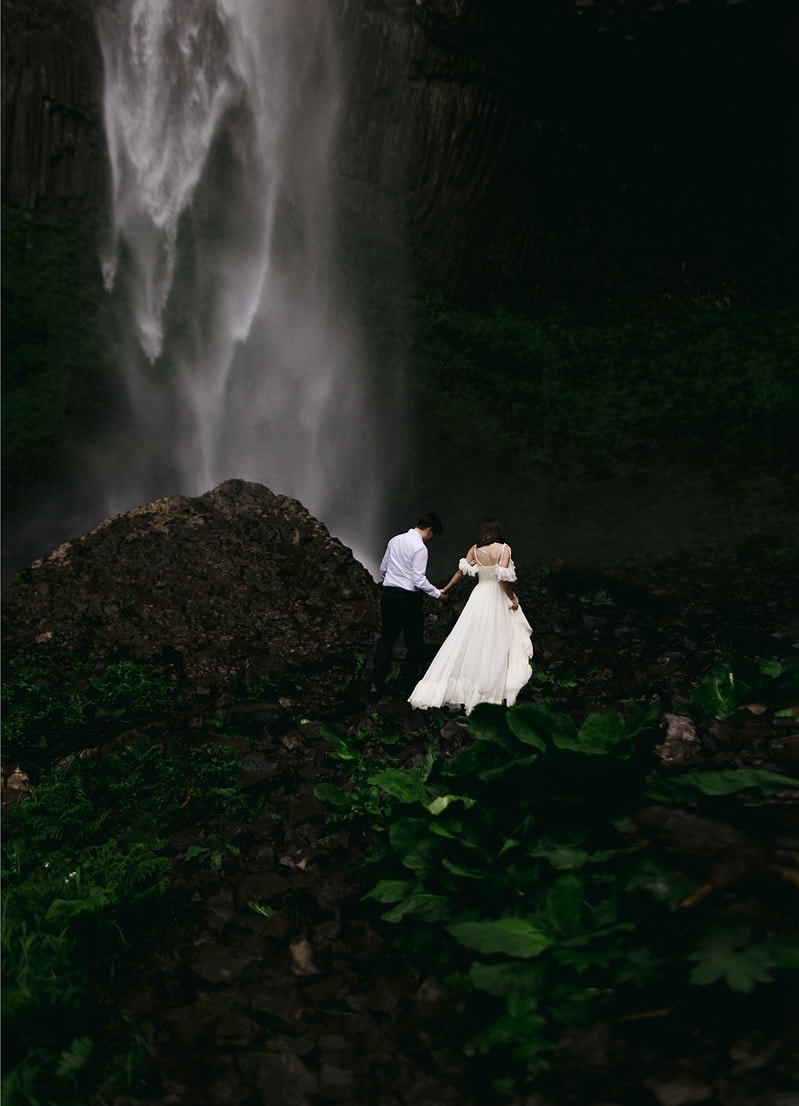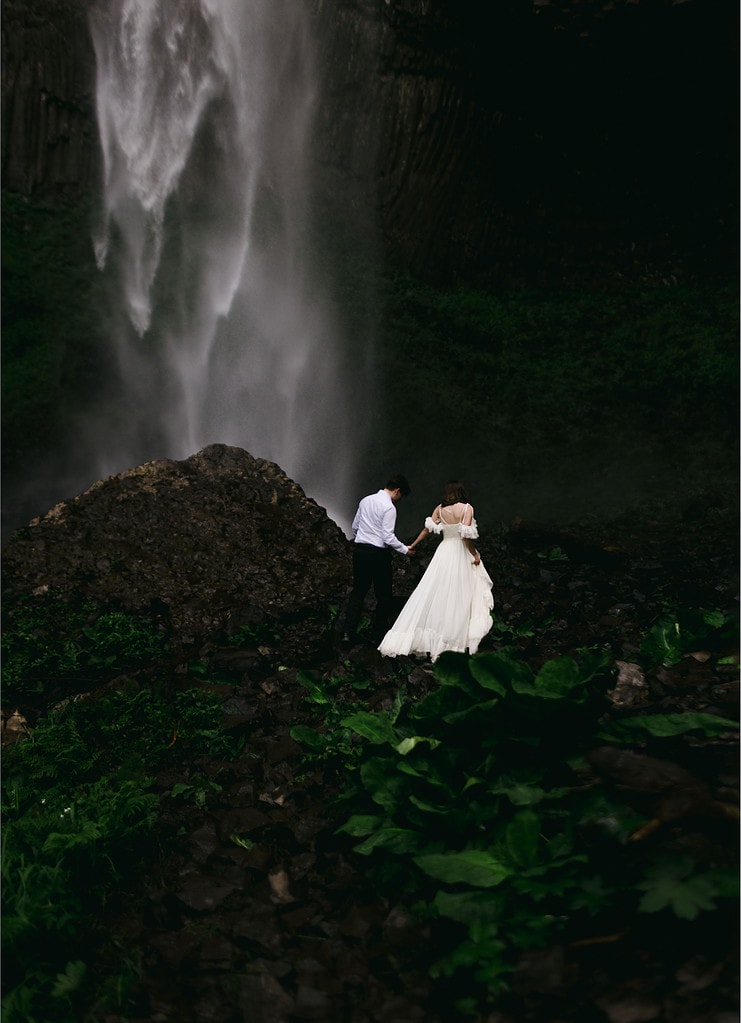 Micro Weddings are Intimate and Bring Greater Scope with Budgets
The beauty of a microwedding is that it is intimate and if you have the budget, you can spend more on a full bar, or the food, a designer wedding dress – or perhaps save the extra money and put it towards a fabulous honeymoon.
What About a Minimony?
Some people confuse a minimony with microweddings – but it is very different!  The minimony became one of the popular wedding ideas during COVID-19 when there were restrictions for celebrations, social distancing measures were still in force and at the height of the pandemic, no one could mix so couples who still wanted to keep their original wedding date ahd their details culled and opted for a minimony – a very small ceremony.
Often minimony weddings were called the backyard minimony, with a small group and today, plenty of couples choose to get married minimony-style in their backyard!
How Many Guests Does a Minimony Involve?
You'd expect around 10 people at a minimony (like a mini wedding ceremony) but it could be less. It's different to eloping because it's not a "secret" and elopement is often associated with complete discretion (but not always the case) – a surprise for friends and family who hear of the nuptials after the event!
At a mini commitment ceremony, you'll have your very close family and perhaps a couple of close friends or just those who you love the most with you. A minimimony is a legally binding ceremony. You'll also have an officiant and photographer.  Of course, you can still hold a very small reception at an intimate venue after the ceremony, perhaps a wedding meal or other wedding ideas?
Is a Minimony Right For Your Big Day?
Some people like the whole minimony experience, and include everything "mini", a mini wedding cake, mini flowers, mini wedding favors and more smaller details.  It's an atmospheric occasion but for those who love a celebration and want more people around them it won't be right.  However, some people do prefer a minimony, especially if the budget is tight, and they still plan for another larger wedding later down the line.
A minimony is also popular for those who've tied the knot before, or for those who prefer to stay out of the limelight and you can still hold a sequel wedding later on.
Planning a Minimony
If a minimony sounds like the right choice of wedding for you, your partner and guests, here are some tips on planning yours.
Many elements are no different to planning a bigger celebration and you will build up just the same amount of excitement as your wedding date draws near, it will still be a lovely way to remember your day forever.
Find the perfect location first and book your wedding date so it's firmly in the diary!
Limit your guest list to those closest to you – a minimony usually involves around 10 people (excluding your suppliers such as photographer, florist, officiant etc.).  Stick with immediate family and perhaps your very closest friends which may include your best man and maid of honor.
Include a Zoom link so that those who you can't invite can still see you say "I do".  You'll need a videographer (or you could set up tripods on your own, you just need a computer, Wifi and a Zoom link for the virtual ceremony).
Do wear microphones so your virtual guests can hear everything during the big moment.
Organize wedding attire the same way as you would a bigger wedding – why not?  You're getting hitched, you can certainly wear your dream dress or other!
Book a florist if you want flowers.  You may also want to book a hairdresser and makeup artist.
Think about a delicious meal afterwards, in the same venue if possible. Dress the tables as you would a big wedding, with fabulous tableware and bountiful flowers blending with your theme if you have one. You can still have that first dance on the dance floor!
Get your photographer booked for your mini ceremony and consider a pre-wedding shoot before your event, perhaps in the same venue so your photographer gets to know you as a couple, your love story and gets to know the venue too.  They will no doubt find some gorgeous spots for photographs you'll treasure forever
How Long in Advance Should You Start Planning a Minimony?
While minimonies are on a smaller scale, they still take planning and preparation but because of their nature, they're easier to organize in a short time scale because there are more venues available that cater to small occasions.  You could still use a wedding planner too.
If you have time, book early to get your date firmly cemented in the diary and get the word out to those you plan to invite.
Three to 6 months should be enough time to plan – but if you want to begin earlier that's fine and if you're on a tight time-scale, you could probably organize everything in just 6 weeks, but stay calm during the process.
What Should You Wear to Your Minimony Wedding?
What you wear to your minimony wedding is up to you!  If you don't want to wear a full skirted, long wedding dress then don't.  Wear whatever you want – and the same applies to your partner.
If you want to wear a stunning wedding gown with a veil and bouquet, do what feels right for you.  If you'd rather wear a pant suit or a short dress, even something outlandish – again, it's your actual wedding day, be comfortable in your choice and make it your own!
One small word of advice. You might still want a first dance, make sure that whatever you wear is easy to move around in.
What is an Elopement?
In the past, eloping was usually shrouded in secrecy and were traditionally spur of the moment (they can still be spontaneous and many are).
Eloping to get married perhaps having the ceremony somewhere like Las Vegas or the Brits' favorite – Gretna Green feels incredibly romantic – and these weddings are remarkably intimate, with only the couple and the officiant (and sometimes a couple of friends or family).
Get Your Marriage License!
Of course, you don't have to elope to Vegas and have a small wedding ceremony in an Elvis chapel, you could get married pretty much anywhere, even a dream beach destination.
If you're planning to elope, make sure you apply to the relevant official channels in advance to get your marriage license and adhere to any rules in place to ensure your marriage is legally binding.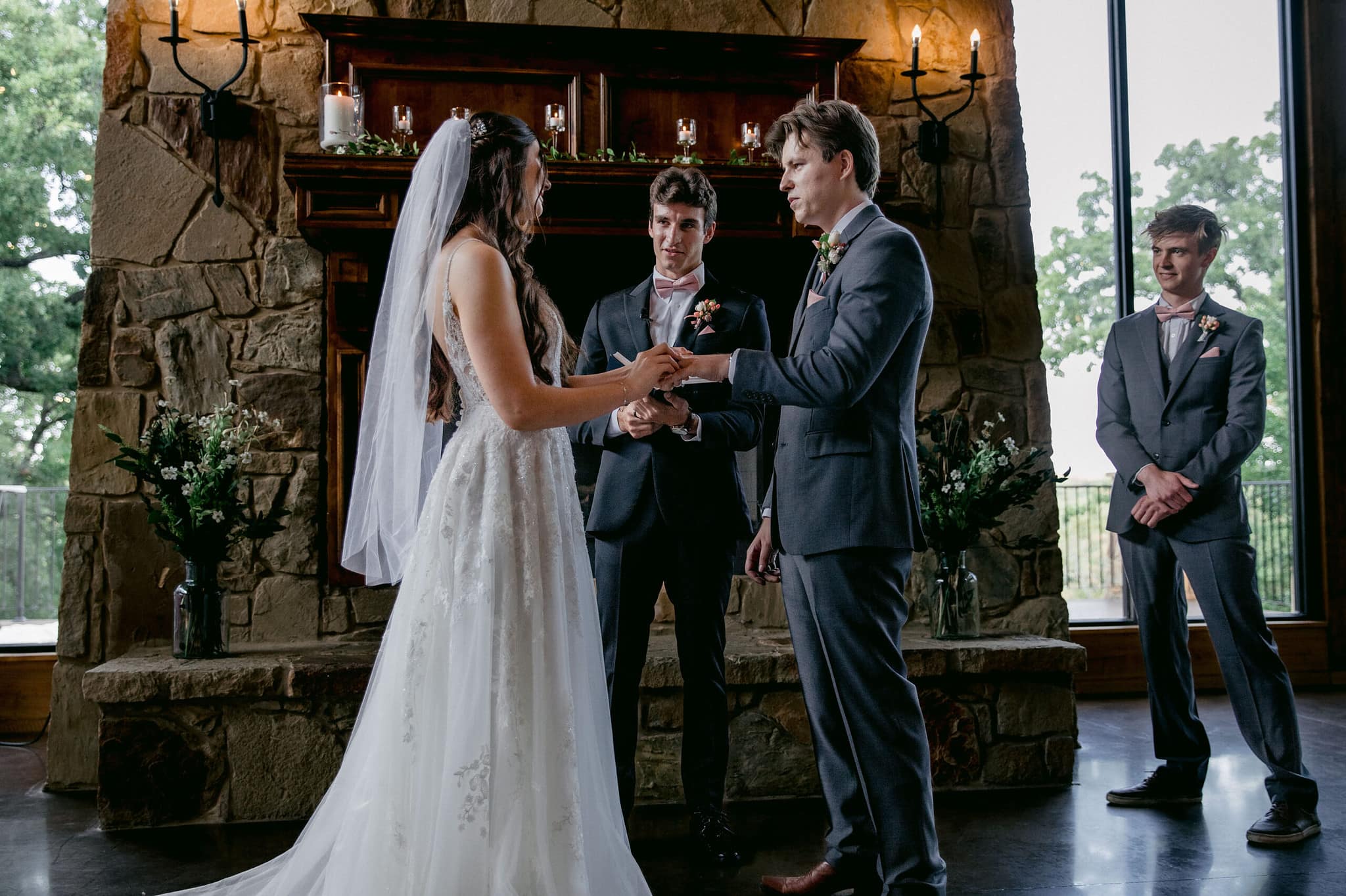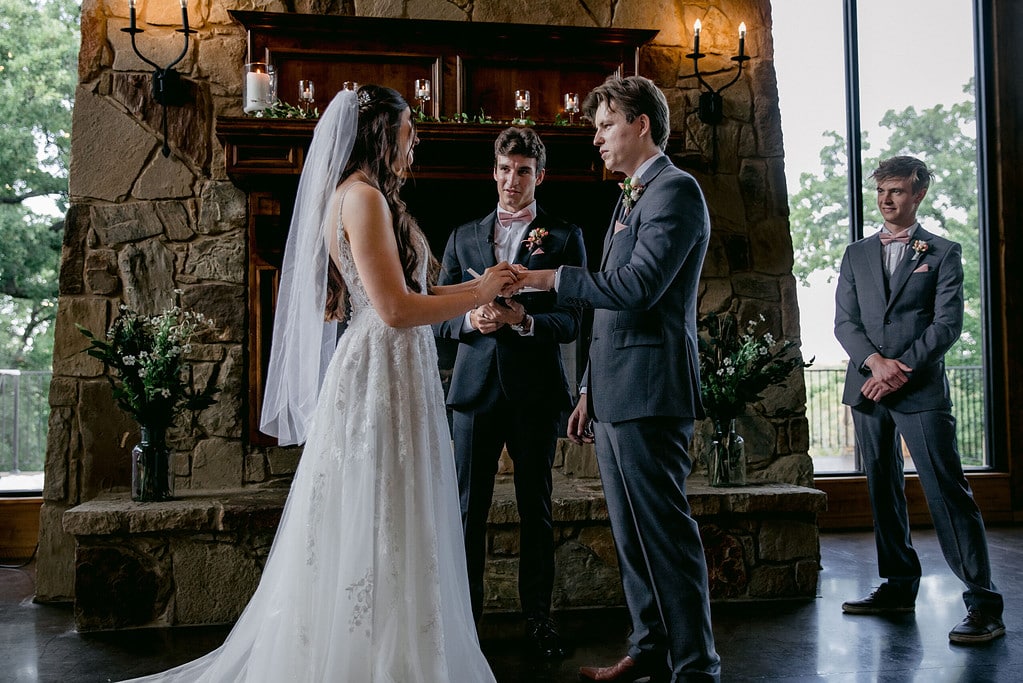 Could an Elopement Be Right For You?
Some couples may opt for this type of wedding ceremony to escape the fuss of a big, traditional wedding, whereas others choose to elope because there might be tension between families. Then of course, some people just get caught up in the excitement of the moment!
Definitely cheaper than a large celebration, if you're on a tight budget and shy away from being the center of attention, you might be thinking about eloping with your partner.
Just because you're eloping doesn't mean you can't personalize your wedding ceremony, include flowers, a wedding cake, a stunning dress and even music if you plan in advance!
What's the Right Type of Wedding for You?
As a couple, you want to have a wedding and ceremony that suits both of you.
If you've always dreamt of a lush wedding ceremony with all of your family and friends in a spectacular location complete with a big party, speeches and all the trimmings then a microwedding, minimony or elopement won't be what you're looking for.  Unless you're happy to throw a sequel wedding celebration later down the line.
However, if you prefer small and intimate, then a microwedding will suffice and if you're on a budget, don't feel you can't have a minimony with your wedding celebration planned for when you've got enough saved up to have everything you want.
Eloping is trickier, as you run the risk of offending family and friends (and other guests) who would have liked to be there on your day but sometimes, this is unavoidable and it is still your choice, it's your big day after all.
Don't feel pushed into anything you'd rather not do if you have fewer expectations.  If parents are pressurizing you to throw a huge wedding but you'd rather not then stand your ground, especially if you're footing the bill.
Sometimes, it's hard to please everyone but when it comes to your own wedding, you should put yourselves first with your wedding plans and then think about those closest family members to you. It's your day, do it your way and have something to remember forever.