If the production of a large wedding is overwhelming or you have an introverted nature there are many micro wedding ideas to consider if you are not afraid to break traditional norms and create something beautiful and memorable. Planning a wedding is a huge commitment – and an equally massive investment. This can make you question if it's truly worthwhile or not. You can expect to spend over $30,000 on top of all the stress and hassle.
What is a Micro Wedding?
A micro wedding is an intimate wedding planned on a smaller scale than a traditional one. It involves no more than 50 guests but honors all the other wedding traditions. You can pick from a range of stunning venues and hire a celebrant who can handle all the legal responsibilities.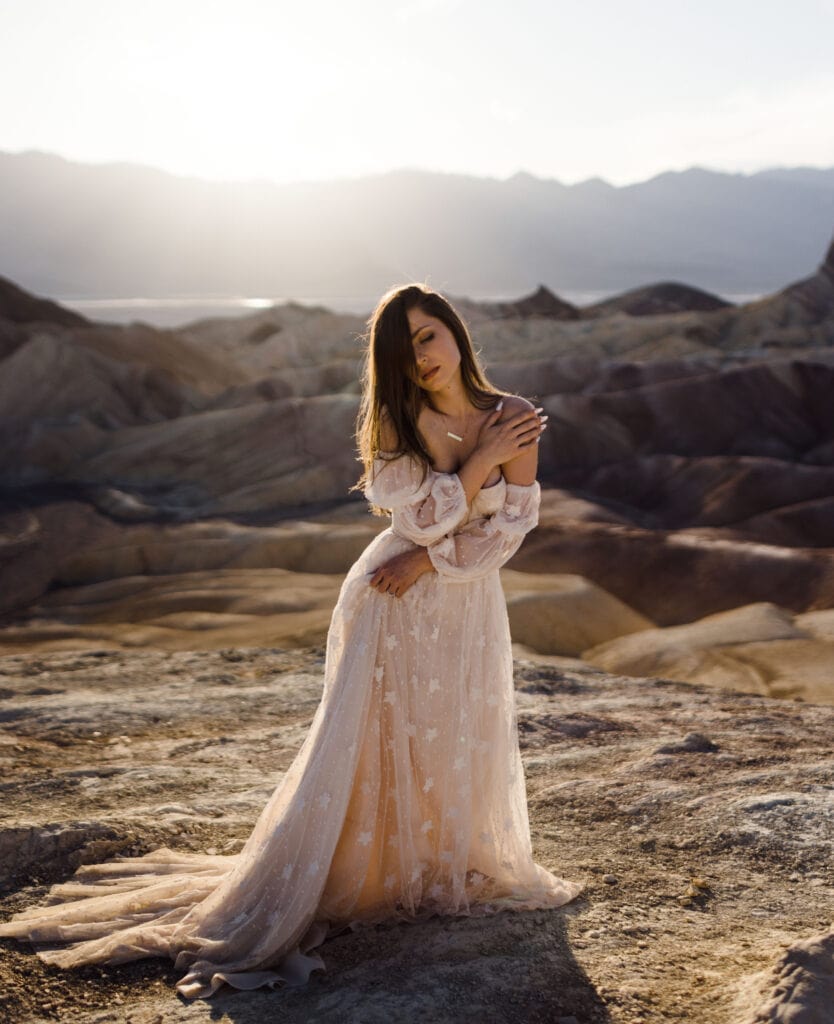 Reasons to have a Micro Wedding
If you are still on the fence about planning a micro wedding, perhaps the following advantages will help you decide.
·         Easy to plan. When your guest list drops from 100 to 50 or less, your planning becomes much easier and quicker. You no longer have to deal with complicated travel logistics; seating plans are far simpler to arrange, and fewer dietary requirements must be met and the micro wedding ideas can flow.
·         An intimate atmosphere. With a lower guest count, you can have more intimate moments and enjoy the sentimental details with your partner. For example, holding hands with your spouse, being more honest with your wedding vows, getting drunk during cocktail hour, or talking all day about the memorable parts of the wedding ceremony. When surrounded by your closest and most loved people, you feel less judged and don't worry about being on your best behavior.
·         Financial savings. It is a no-brainer that micro weddings cost less due to a shorter guest list. This means you can save a ton of money and spend it on things that truly matter to you. For instance, you may decide to splurge on your dream wedding or dress, go all out and get an elaborate buffet, or even save money for a luxurious honeymoon experience. The opportunities are endless when you have ample savings.
·         More options for celebration areas. Besides having numerous micro wedding venues, you also have flexibility within the perfect wedding venue you pick. For instance, if you could decide to have the wedding ceremony in a resort, you will have two spaces like the deck and beachfront. You could also get a backyard wedding inside the venue or pick another beautiful outdoor space for the small wedding.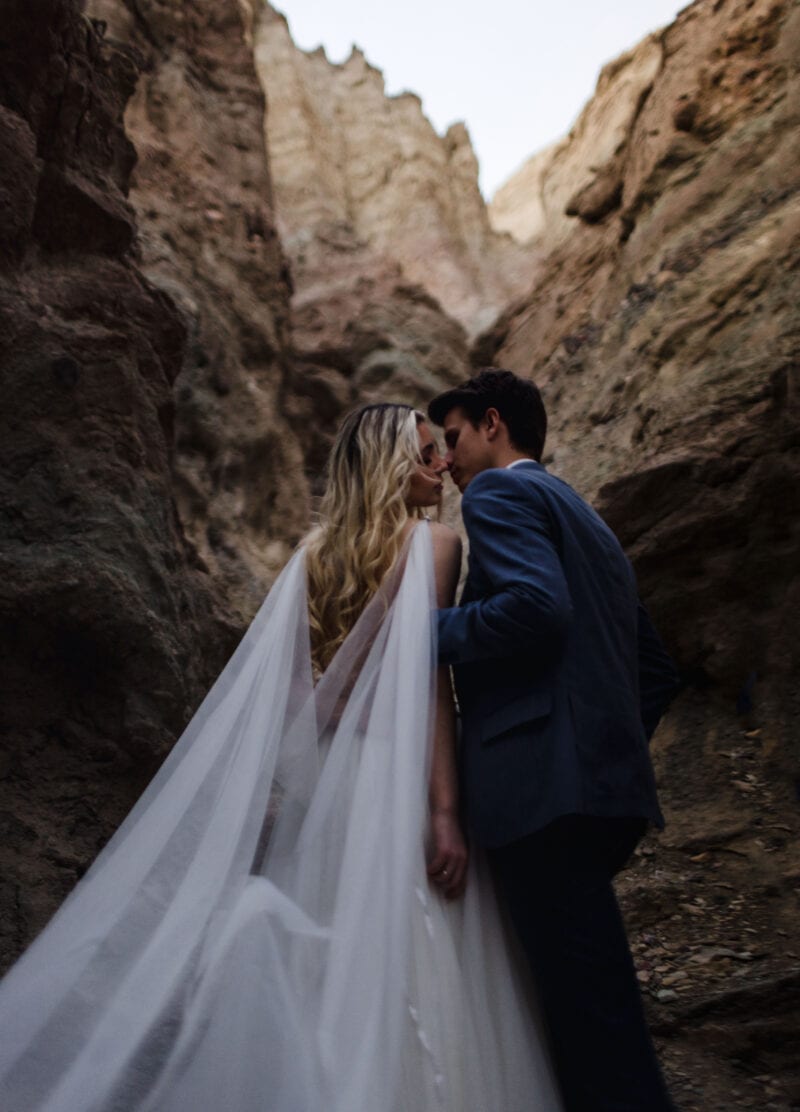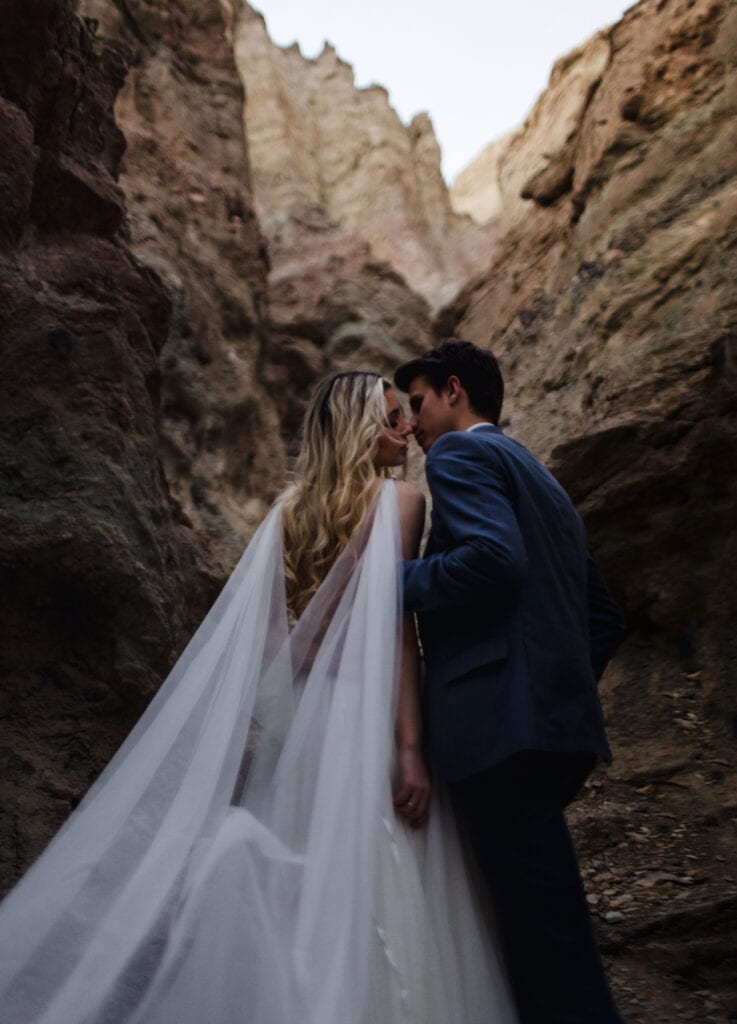 ·         More interactive. Since micro weddings don't involve a huge crowd, you can have more time with the guests. The fewer people you have, the more time you can spend with each of them and make them feel part of the intimate wedding. You can also ensure everything is in order and tend to things requiring your attention.
How Much Does a Micro Wedding Cost?
Depending on your budget, a micro wedding can cost anywhere from $1500 to 10,000 or even less if your micro wedding ideas cut out certain vendors. Even if you go all out, you will still save a ton of money.
Top Micro Wedding Ideas
Elopement
Traditionally, elopement is a term used to describe a marriage that is conducted in a secretive fashion, normally away from one's home place. It doesn't necessarily mean you secretly run away with your partner without telling anyone; it is simply a way to celebrate your union unconventionally.
Elopement culture is quickly popularizing as more and more couples wish to experience an intimate celebration – a day that solely revolves around them. It is ideal for those who want to escape the pressure, anxiety, and obligation of entertaining a small group of guests, which can be quite daunting and expensive.
You can elope with your friends, family, and loved ones to any dream destination and celebrate it intimately; there are endless micro wedding ideas to consider. You can travel to another country, rent a cottage outside your town, or simply visit the nearest City Hall.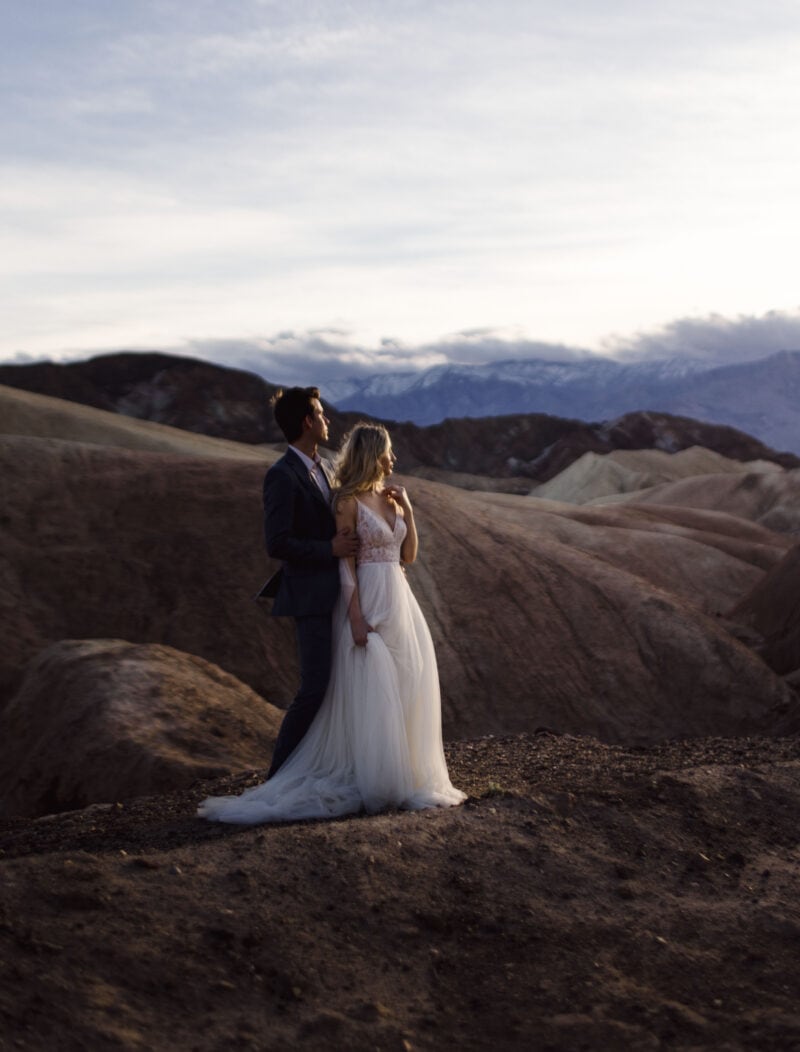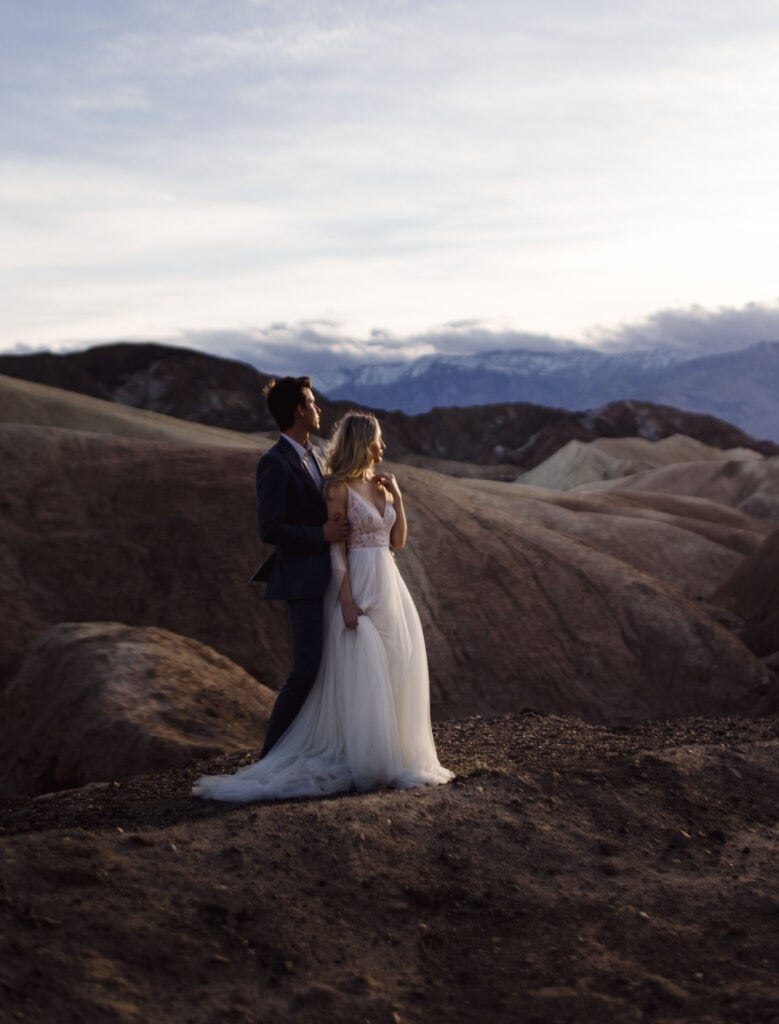 Plan a Destination Wedding
A destination wedding is a small ceremony held outside a couple's hometown and generally requires travel for the most part. These small weddings are normally associated with picturesque locations, a smaller guest list, and a smaller reception. A micro wedding as a destination wedding is one of my favorite ideas along with eloping.
Destination weddings can be micro weddings, allowing couples to pick their dream location and get hitched there. Numerous destinations offer magnificent scenery, such as tropical beaches, quaint mountains, or charming villages. These locations can serve as an exquisite backdrop for your wedding ceremony and provide a beautiful and intimate setting for wedding photos.
This is one of the main reasons many couples find planning a destination wedding less expensive and stressful than a traditional one. Additionally, plenty of resorts and hotels offer a wide range of micro wedding packages that cover everything from top to bottom, which can take much of the planning weight off you.
You can plan a destination within the country, outside the country, or create completely customized or luxurious wedding plans – it all depends on your budget, the creativity of your micro wedding ideas and how memorable you want the experience to be.
Rent a House
If you are not excited about planning a wedding at your place, you can search for home rentals or Airbnb in your city. Renting a home for the weekend destination micro wedding is far cheaper than booking a venue for a traditional wedding, and you can easily host 10 or more guests.
You can also offer your guests DIY food and drink ideas instead of hiring servers. Not only will it get everybody talking, but it will also open up the doors to a sea of creative ideas.
Dine Differently
Platted meat and whipped potatoes are no doubt a classic, but hosting a micro wedding allows you to get as creative with your dining options as much as possible. A good idea is to use one long family-style table to give your micro wedding décor a cozy and romantic feel. This will make everyone feel included. Arrange local flavors, such as food from your favorite hotdog down the street or French Fries from the nearest Wendy's.
Another way to customize food at your micro wedding is to opt for personalized cocktails. Create the menu based on your and your spouse's favorite drinks, or name each drink after your professions, pets, inside jokes, or alma maters.
Go for an Unconventional Wedding Venue
Micro weddings are about crossing boundaries and breaking down customs, so why not look into a non-traditional wedding venue? Explore recording studios, theatre venues, sports stadiums, local cafes, and flower shops. Renting such venues is not only cheaper but also perfect for accommodating an intimate wedding guest list.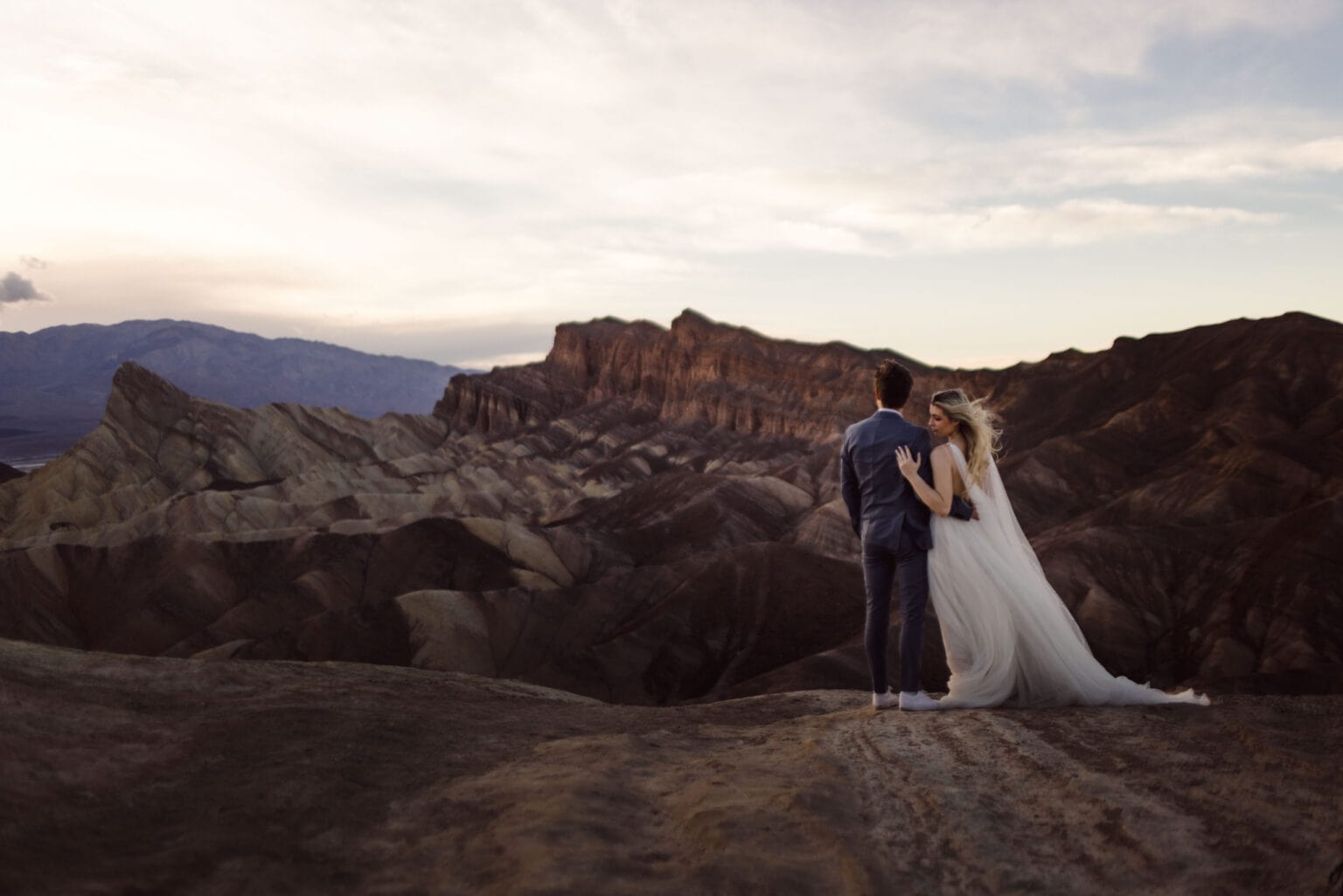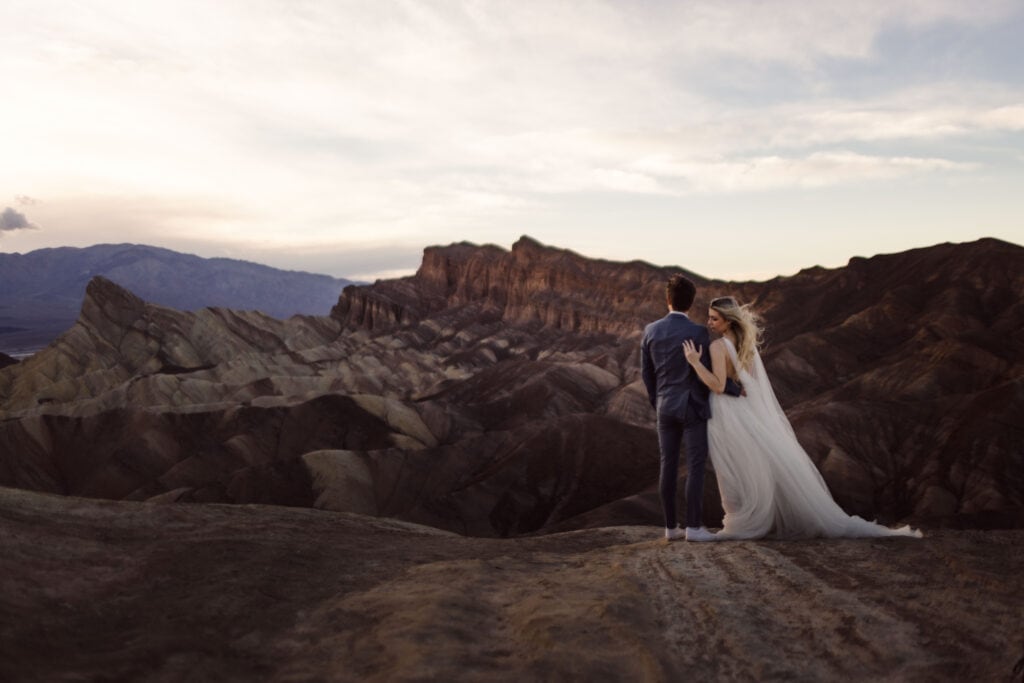 Switch Dinner with Brunch
When we think about a traditional wedding, we instantly picture a fancy dinner and dancing. Lately, however, couples have opted for trendy brunches rather than wedding day dinners. And since the guests will be fewer, you can even arrange food from your favorite restaurant.
Stick to a Theme
Themes make an event instantly more exciting. So, why not apply the same concept to your own destination micro-wedding? Black tie, cocktail attire, and beach formal are just some ideas to make your ceremony memorable.
If you and your partner are a fan of a particular show, perhaps that could be the theme of your wedding. Ask guests to channel their inner Wednesday Addams or choose a more chic theme with a Bridgerton Inspired look. Remember, your wedding can be as different and unconventional as you like, so don't hold back.
Have an Open Mic
Rather than organizing traditional person-of-honor speeches, micro weddings have a more laid-back environment. Take advantage of that and bring every guest into the limelight, where they can share a memory they cherish or tell an embarrassing story about you.
Arrange a Potluck Dessert
You don't have to splurge on a huge 10-tiered wedding cake. Ask your guests to bring homemade desserts, and soon you will have a table full of sweet treats. Whether this leads to a French pastry party, a cookie table, or a brownie bar is your and your partner's decision. You can also arrange a recipe box nearby where guests can add their recipes, and you can re-live the moment whenever you like.
Say No to Champagne
Good-quality champagne is expensive; most of it goes to waste since guests barely finish it. Instead, go for two signature cocktails, two wine options, and two types of beers.
Get Creative with Wedding Favors
Sending guests home with memorable presents is mandatory for intimate celebrations and weddings. If you are good at arts, make small canvas paintings or decorate tiny mugs to surprise your loved ones. You can also make customized chocolates or cookies that guests can grab while leaving for home. Add a customized thank-you message to elevate their spirit.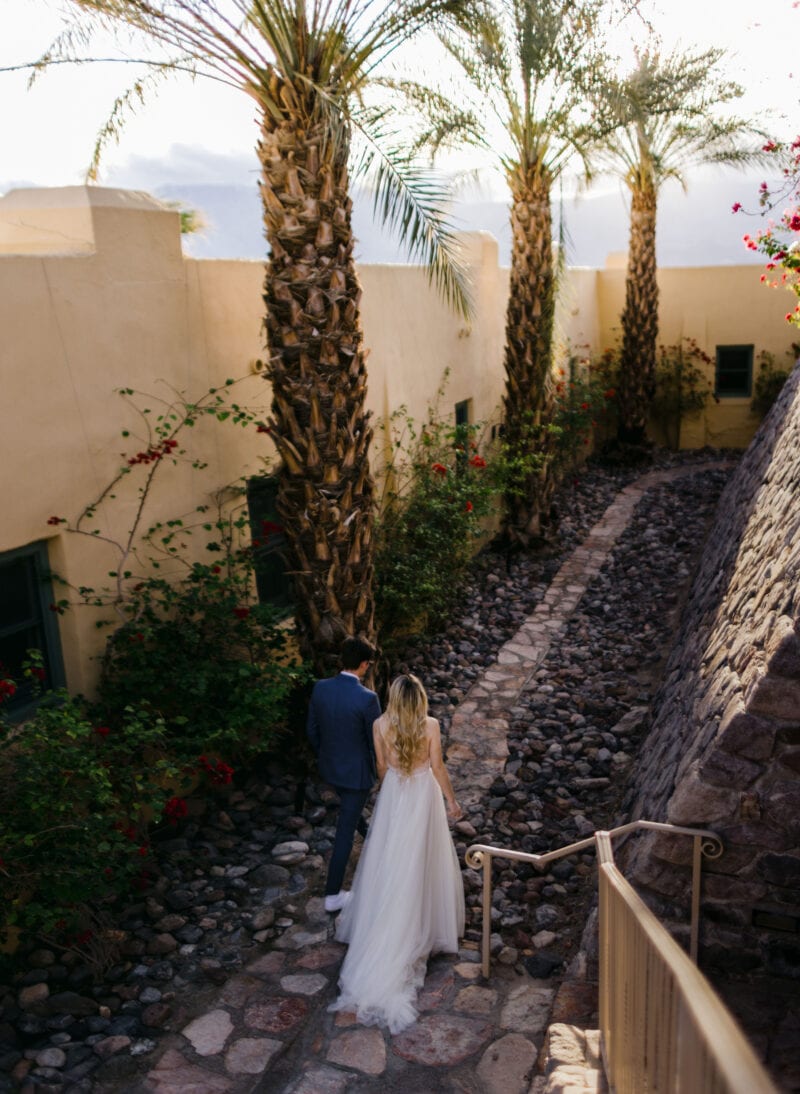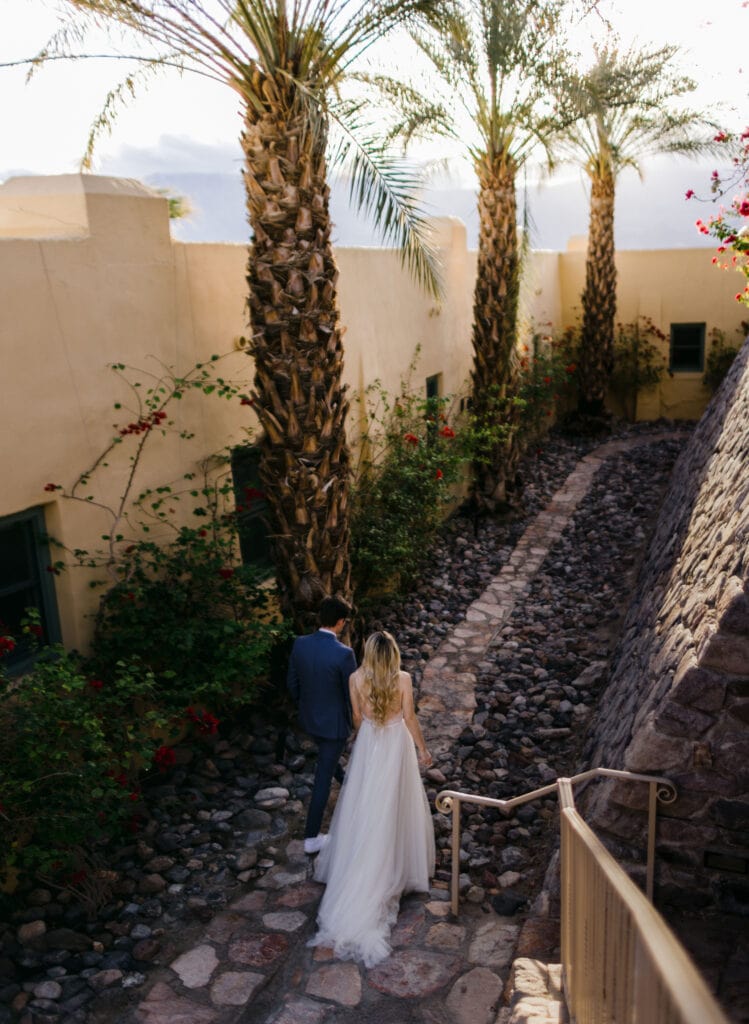 Plan an Outdoor Wedding Reception
If you are getting married in a tranquil location with coastlines, mountains, or deserts, make the most of the scenery by setting up an outdoor wedding reception. Hire a private chef to prepare your and your partner's favorite foods. This way, you can introduce the guests to your favorite cuisines and dishes.
Another micro wedding ideas is if your guest list contains 10 to 15 people, you can consider picking up different cheeses, crackers, and meats to make a charcuterie board. You can get creative with the board by adding chocolates, candies, gummies, or fruits.
It is your wedding day, and you deserve to celebrate it with your spouse and loved ones. Pick up some fancy snacks, candles, and decorations to add a customized touch to the wedding reception. You can maybe give these decoration pieces away as wedding favors later.
Go for a Unique Seating Arrangement
Since micro weddings are so cozy and intimate, it makes sense to re-think the seating arrangements and go for something unique. An interesting micro wedding idea is to try arranging the seats in a big circle with you and your partner sitting in the center. If you want an added comfort level, consider replacing chairs with vintage couches, gingham picnic blankets, Moroccan poufs, or bean bags.
Ride in Style
Since you will be hosting fewer guests, you can focus more on the mode of transportation. Part buses, motorcycles, and sports cars are fantastic micro wedding ideas as an option that will get everybody talking. Plus, your wedding guests will arrive in style at your wedding reception area.
Take a Group Photo
Another micro wedding ideas to make the occasion memorable is to commemorate it with one big group photo. Gather all your guests, choose a picturesque background, then ask your photographer to take the perfect shot. You can send the group photo after the wedding with a thank you note to all your guests.
Conclusion
Micro weddings are all the hype today while still being completely legal unlike commitment ceremonies. Not only are they more convenient, but they are also far more affordable, intimate, and comfortable. Since you will save a lot on the venue, food, and wedding favors, you can use the same money to make the ceremony fun and memorable for your loved ones. Use the micro wedding ideas above to make your big day a monumental one.