You have recently been thinking about eloping, and the idea makes you giddy with excitement. The thought of having an intimate, meaningful, and adventurous day surrounded by your loved ones is enough to make anyone swoon. Elopements allow couples to curate a wedding experience that is strictly catered to their vision, needs, and budget.
If you are considering inviting your family to your elopement ceremony, you need to plan it accordingly. Understanding the logistics when you decide to elope with family might be concerning. Luckily, this article is all you need to help you make the most of your special day. So, let's get started.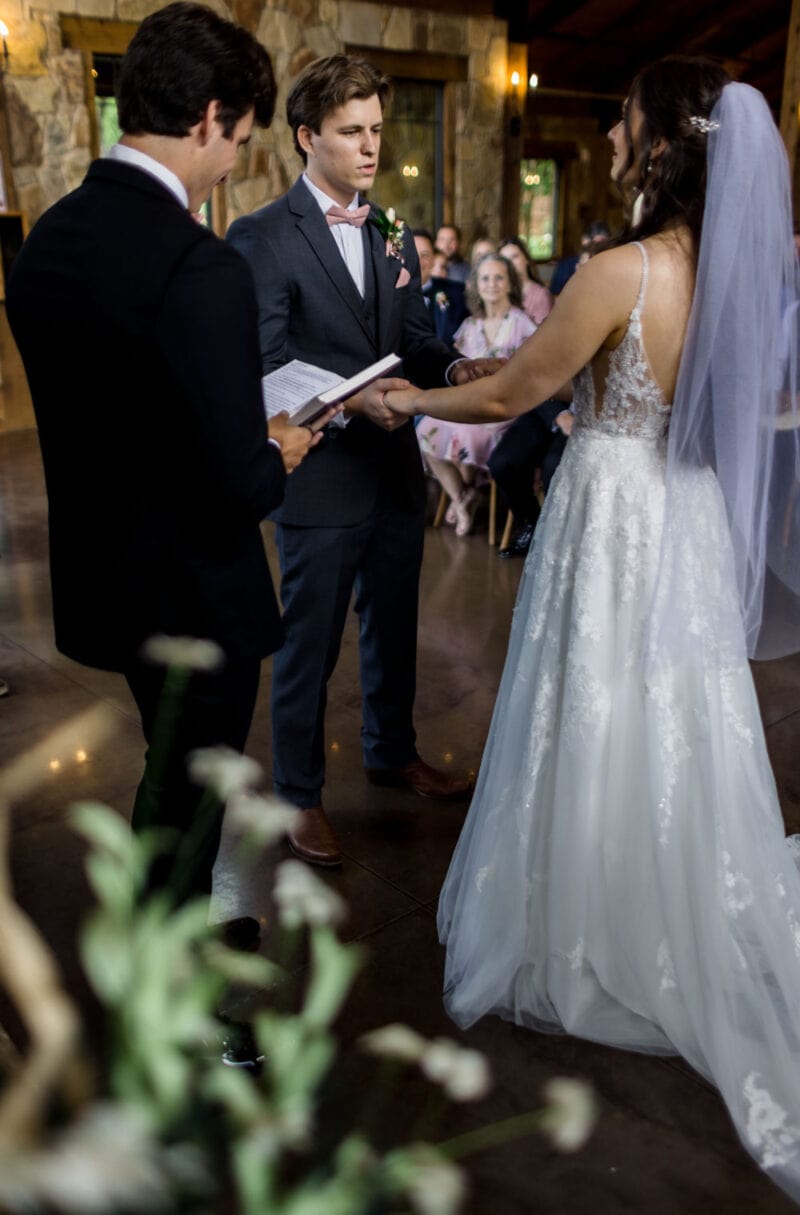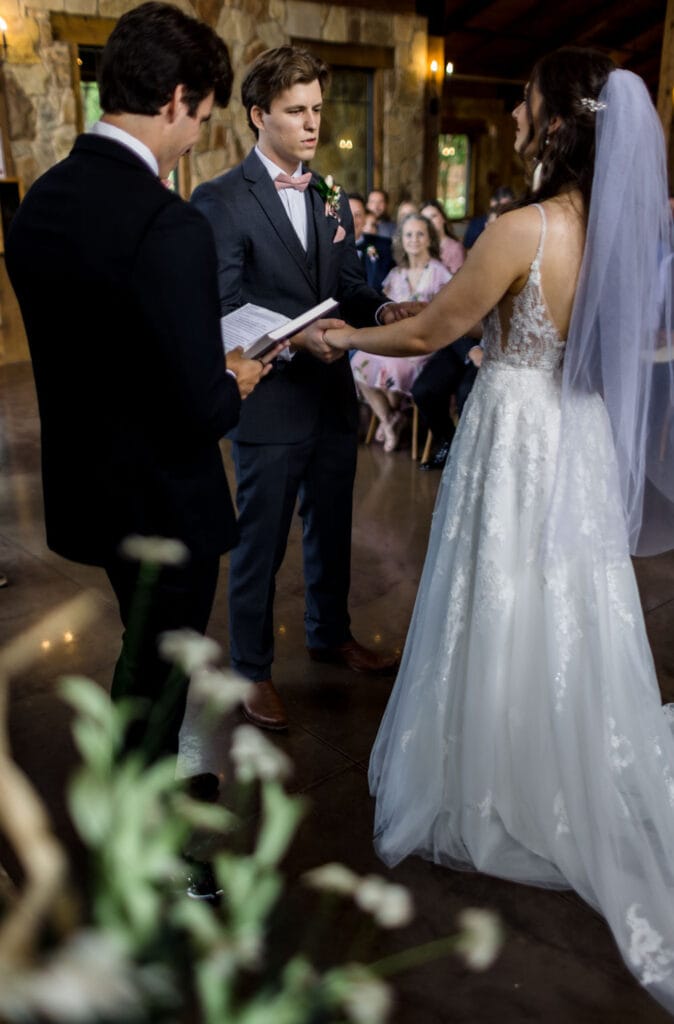 Eloping with Immediate Family
One of the most intimidating parts of eloping is the fear that your immediate family will be disappointed and unaccepting of your big day. You should be prepared for the scenario where someone might be supportive of your decision, which is why it is recommended that you share the news with them early on and try to involve them in as many activities as possible.
Shocking your family with a social media announcement is something that should be reconsidered. Share the news with them in person and prepare hand-written notes for those who still feel left out or hurt. This will prevent their feelings from getting sour, and they will be able to cherish those memories for a long time. Here are some ways to explain how to elope with family in a way that will make the ceremony special for you and them.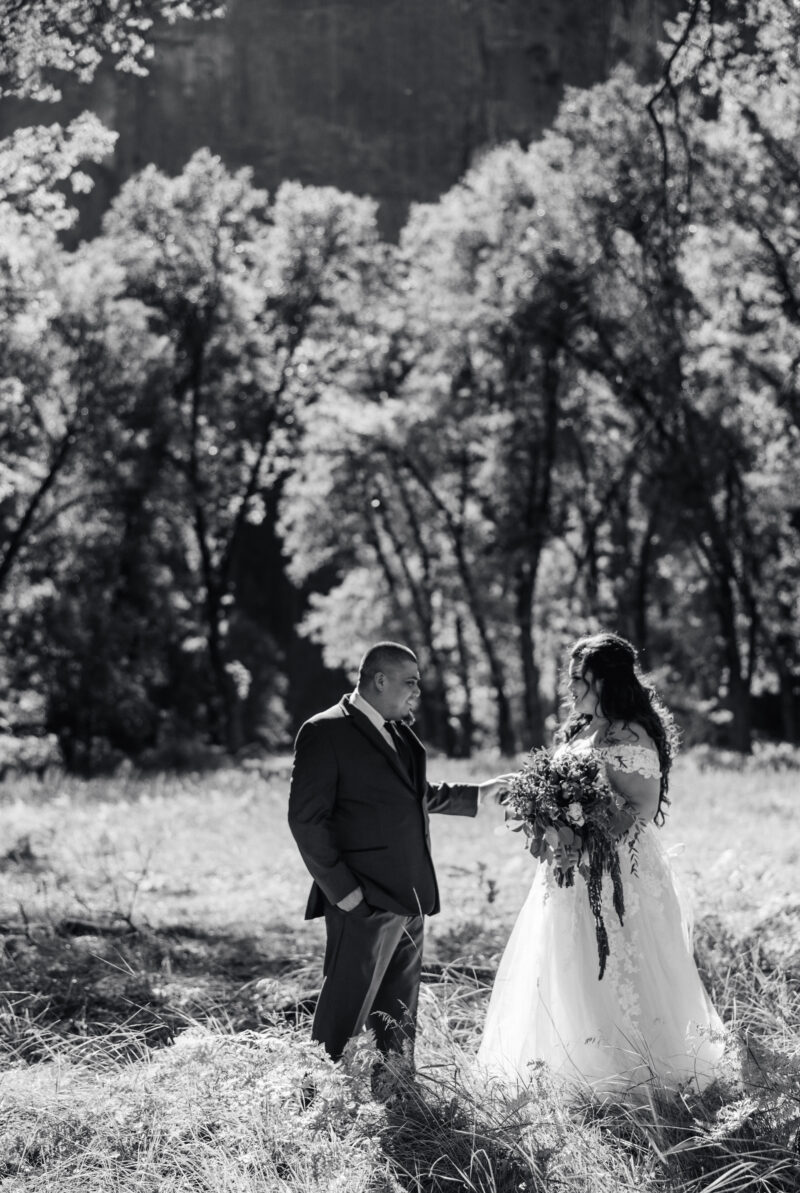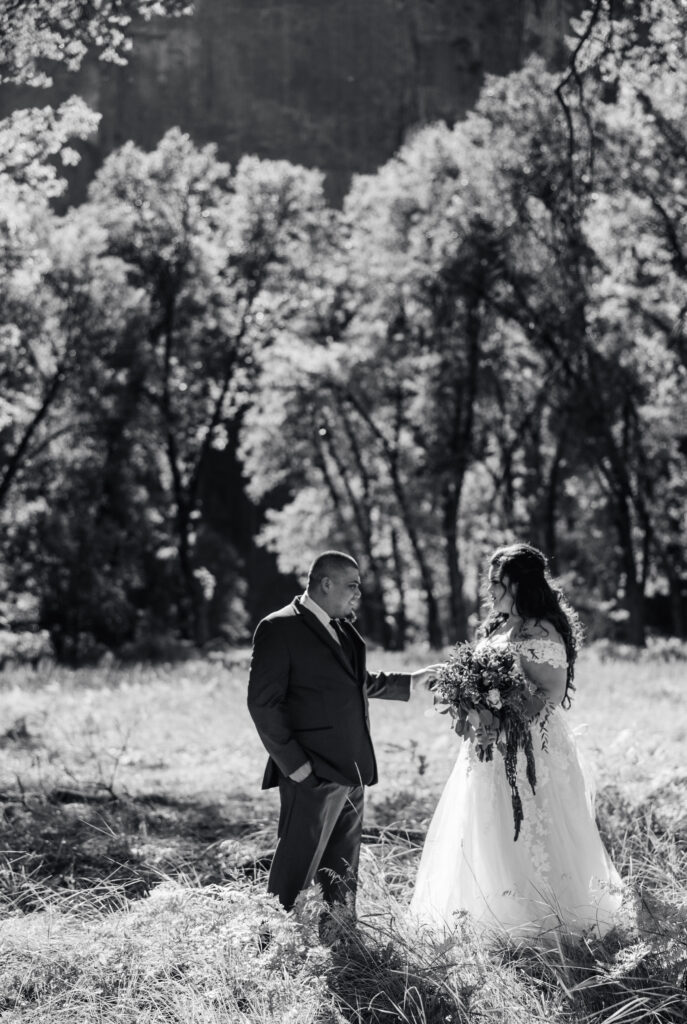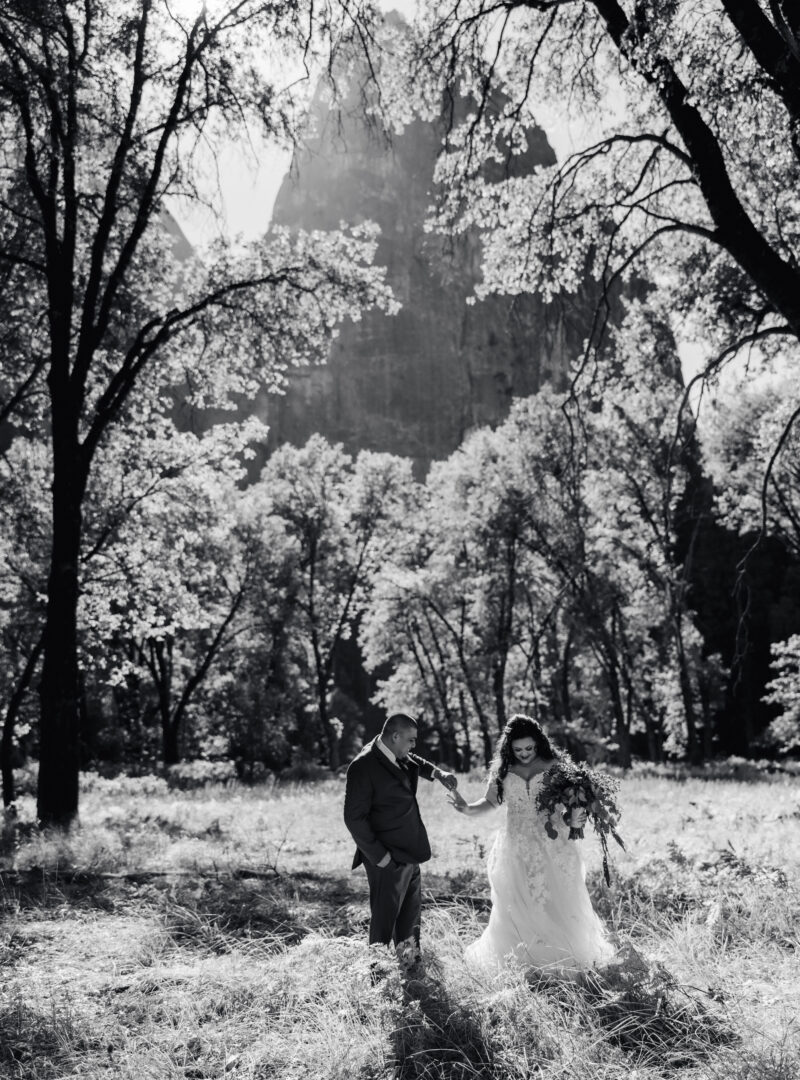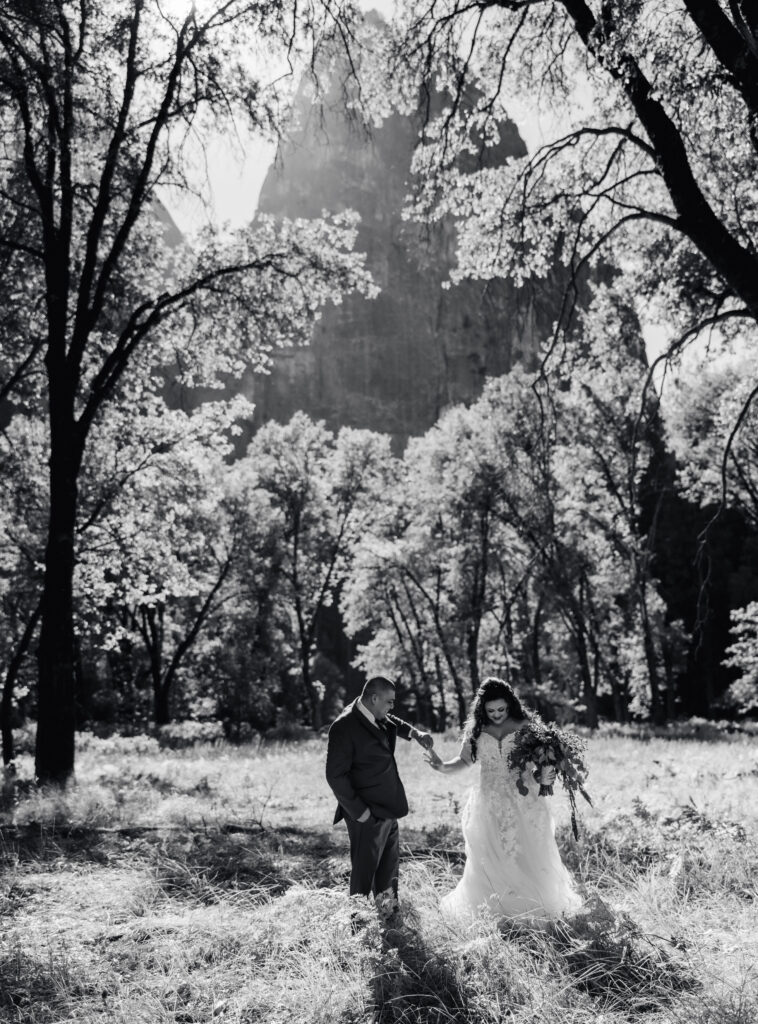 Invite Them
Just because a typical image of elopement brings a Vegas wedding chapel to mind doesn't mean that's how it's usually done. You can still aim for an intimate and natural elopement with your family that will make the day emotional, unique, and unforgettable.
Depending on the ages and the number of guests invited, you may have to change your location to elope with family. A good idea is to consider an adventurous elopement where you first exchange vows surrounded by family, then follow with a fun activity or a photo shoot. You can also create a private adventure session with your significant other after the ceremony ends when you elope with family.
Have a Family Member Become an Officiant or Witness
Depending on where you get married, you can ask a family member to be your officiant or witness. This not only allows them to become part of your special day but will give a more meaningful and heartfelt touch to your ceremony.
The process of getting ordained will differ depending on where you plan to elope, but it's generally quick and easy. Your family members can also act as witnesses for your elopement. Be sure to check the location's requirements beforehand.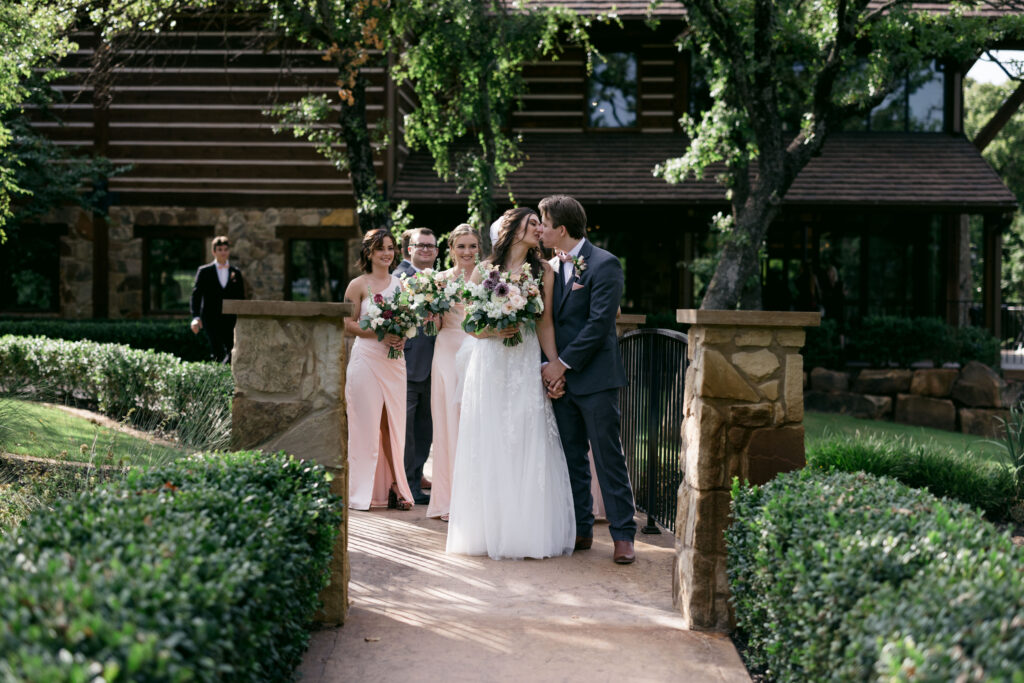 Wear Matching Outfits when Eloping with Family
Another good way to elope with family is by coordinating their outfits with each other. You could ask everyone to pick the same color or design of dress, or you could all wear matching corsages and boutonnieres.
You can also consider having them be a part of your getting-ready process. They can spend the morning helping you into your dress or suit and then assist you with any pre-ceremony activities you may have planned. This will allow you to include your immediate family in one of the most exciting parts of the ceremony.
Add Meaningful Details
There are plenty of ways to include your family in the elopement, especially through incorporating the little details. For instance, brides can wear jewelry passed down for generations, grooms can wear their grandfather's watch or cuff links, or both can wear an article made by a family member.
This article could include clothing, jewelry, or other accessories. Make sure to inform your photographer about the little details you have added so they can capture beautiful photos for you to cherish later.
Eloping with Blended Families
Whether you have step-parents, half-siblings, or stepchildren, you want to honor and include them in your elopement ceremony. However, it can be difficult to know how to do that exactly since most traditions involve parents and no kids. This is your time to create your traditions and curate a ceremony that includes and represents all of your dear ones. Listed below are some of the unique ways to include your blended family on your special day.
Walk With Them Down The Aisle
Conventionally, the bride's father walks her down the aisle. However, if you are eloping with your blended family, you can make some tweaks. Have all your parents walk you down the aisle or ask your children to accompany you. You can even pick a special member of the family to do the honors.
If you can't decide who to pick or if your aisle isn't wide enough to fit an entire group, consider trading off. For example, your mother can walk you down the aisle halfway then your stepmother can walk you the rest of the way. If that doesn't seem viable, you can consider walking down solo to make sure nobody feels left out.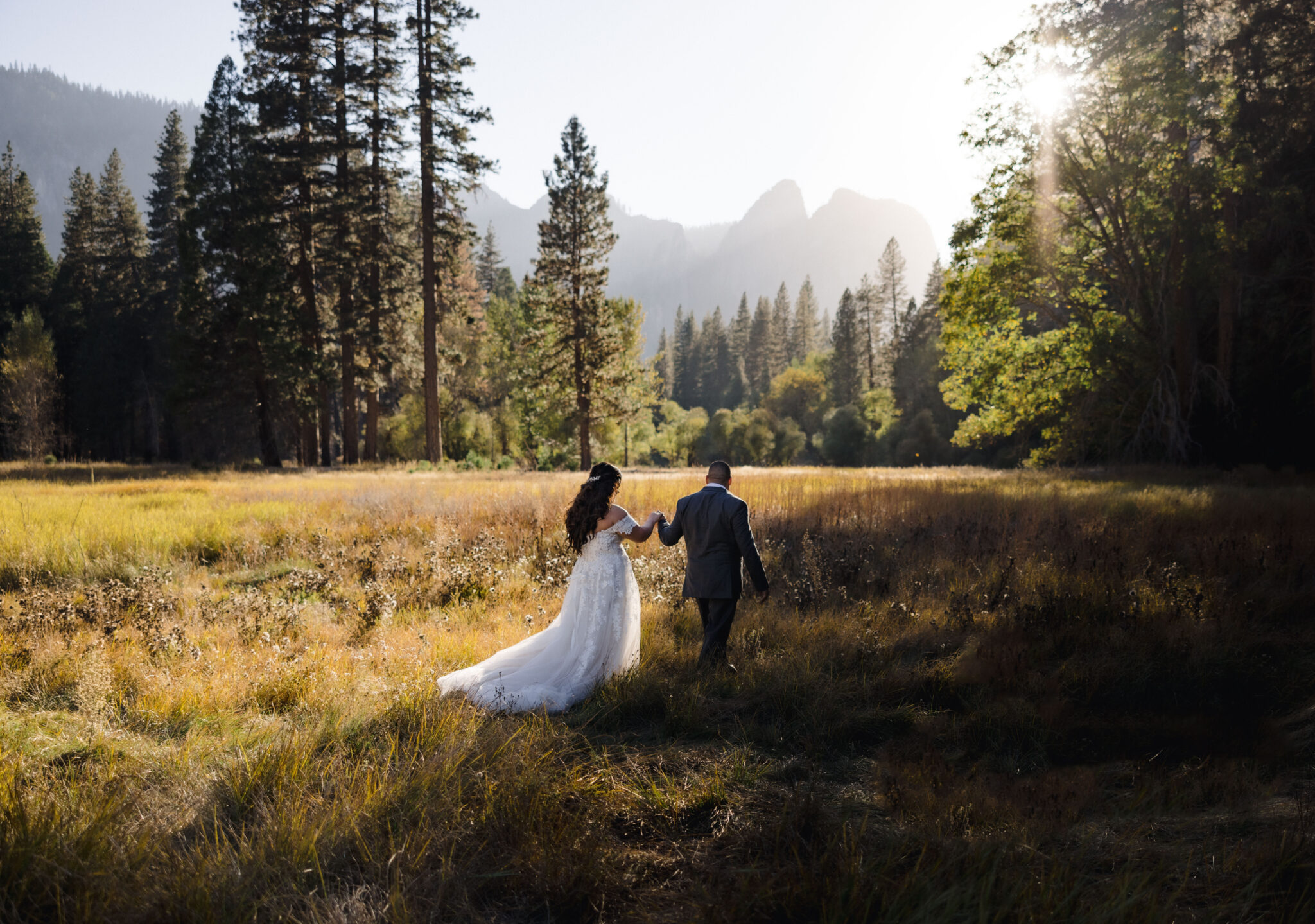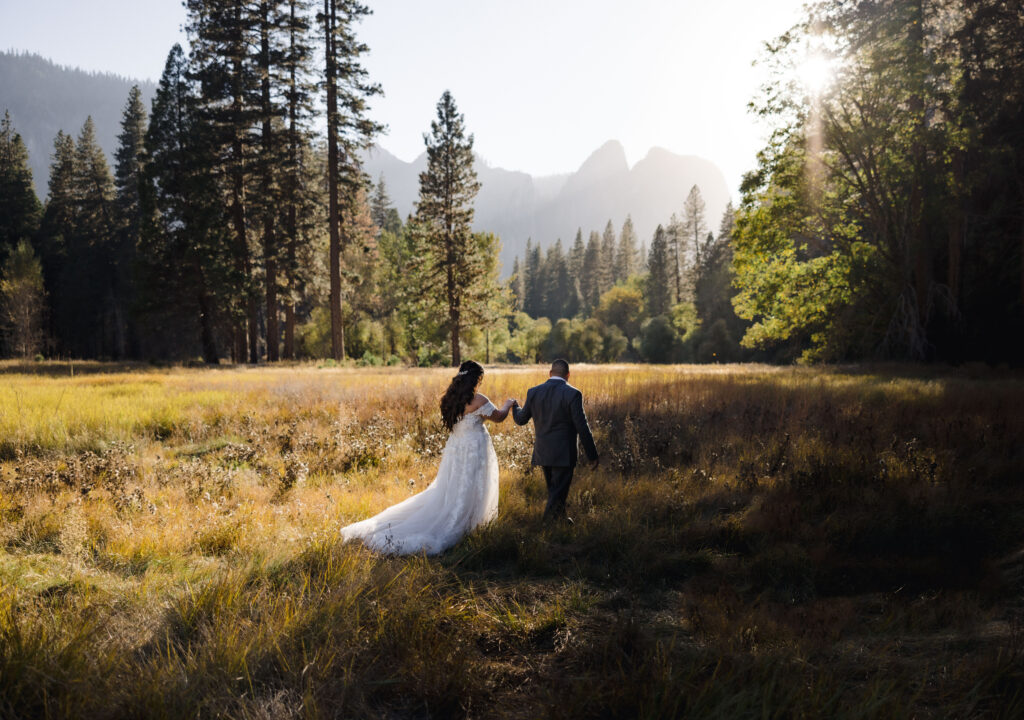 Share A Vow While Eloping with Immediate Family
Vows are customarily shared between the couple, but many blended families are switching things up by sharing a vow with the whole family. This could mean a stepfather making a vow to his children, half-siblings making vows to each other, or the whole family promising their love and commitment to one another.
Give Them an Honorary Seat
Generally, the couple's parents sit in the front during the wedding ceremony. However, with blended families, it can be a little tricky to decide who is supposed to sit where. Eliminate this awkwardness and show all your family members how much you love them by assigning them honorary seats in the front.
You can also consider adding cute name tags to each seat or decorating them. Make sure you treat all your family members the same way, so nobody feels less special or left behind.
Present them with a Sentimental Gift
It is customary for the bride and groom to receive presents, but giving your blended family members a symbol of your commitment makes sense. Bracelets, rings, and necklaces are excellent gifts you can give to your family that will make them feel welcomed and loved. Plus, they can keep the gift and cherish it for many years.
Fun Elopement Activities to Do with the Family
Although conventional weddings have a pretty basic set of events, elopements are not limited to the same restrictions. You can plan a wedding ceremony that is much more than sitting, eating, and dancing. Instead, take it as an opportunity to do all the activities and experiences representing you, your partner, and your family. Here are some activities you and your family can do together to create lifelong memories.
Sing Songs
If you have a song that holds sentimental value to you or your family and wish to make it a part of the elopement, ask a family member to sing it for you. Doing so will add a personal touch to your ceremony and show the family member how much you love and respect them.
If things go well, you can turn it into karaoke time and force everyone to put their musical skills to the test. Singing songs with the whole family can be a great way to bond with them (and embarrass them a little).
Go Camping
Camping is a great way to spend a few days in the great outdoors and reignite the spark with your family members. Nothing beats sitting around and sharing spooky stories by the campfire while roasting some marshmallows after your elopement ceremony.
Book a Cabin
Imagine this: all your family members gathered together in a rustic cabin, spending the nights chatting and playing board games. You all get up together in the morning to prepare for the ceremony. Booking a cabin when you elope with family is a way to transport you to the old but golden times, away from all the technological distractions (well, most of them). AirBnB and VRBO have some of the cutest selection of cabins around several elopement locations. Your wedding event experience will be similar to a family get together especially if you decide to get married out of state.
Setup an Outdoors Picnic
If you decide to elope with family in a serene location with mountains, coastlines, or deserts, make the most of the scenery by setting up an outdoor picnic. Hire a private chef or cook with your partner or family to prepare your favorite foods.
You can also pick up some items in town or make a charcuterie board. Get a little fancy and creative with the food, and splurge on items you normally wouldn't buy. It is your wedding day, and you deserve to celebrate it with your family. Pick up fancy pillows, candles, table cloth, and snacks to ensure your picnic is a success.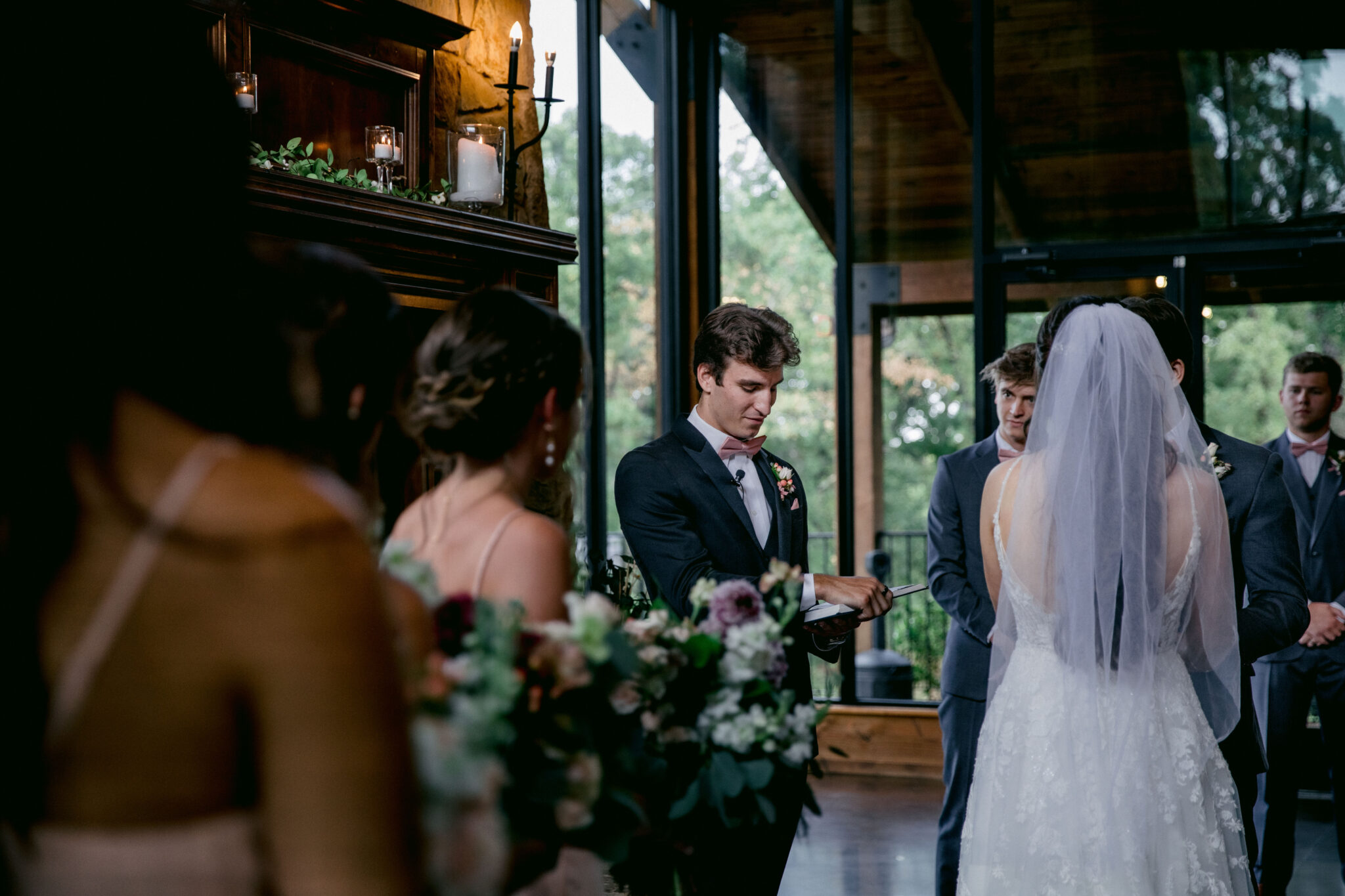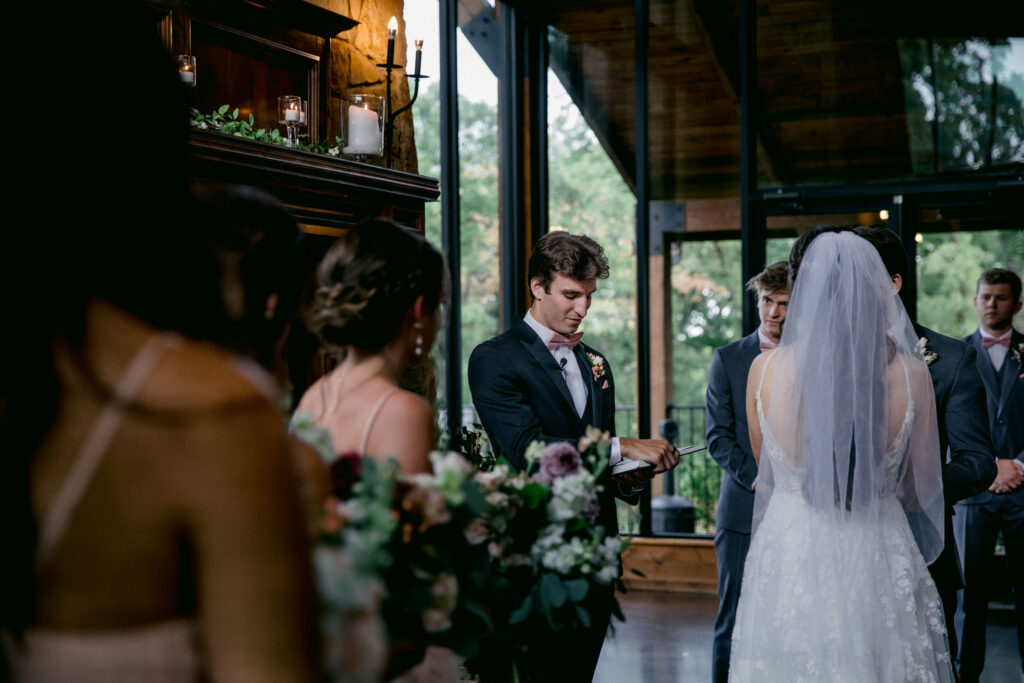 Go on a Hike
This option is ideal if your partner and family have a knack for adventure. If you decide to marry in the mountains, invite your family for a hiking adventure elopement. The important thing to remember is to be willing to accommodate them while on the hike. Make sure to pack the right shoes and clothes, so the activity doesn't feel like a chore.
Read Letters from Friends and Family
A heartfelt way of sharing your elopement with family members is to ask them to write letters, including letters of support, advice, or well-wishes. You can then read those letters with your partner and family and bask in their love and encouragement.
It is a very sweet gesture to read letters from your loved ones during your wedding ceremony, and it can give you a much-needed boost of confidence during the initial phase of your marriage.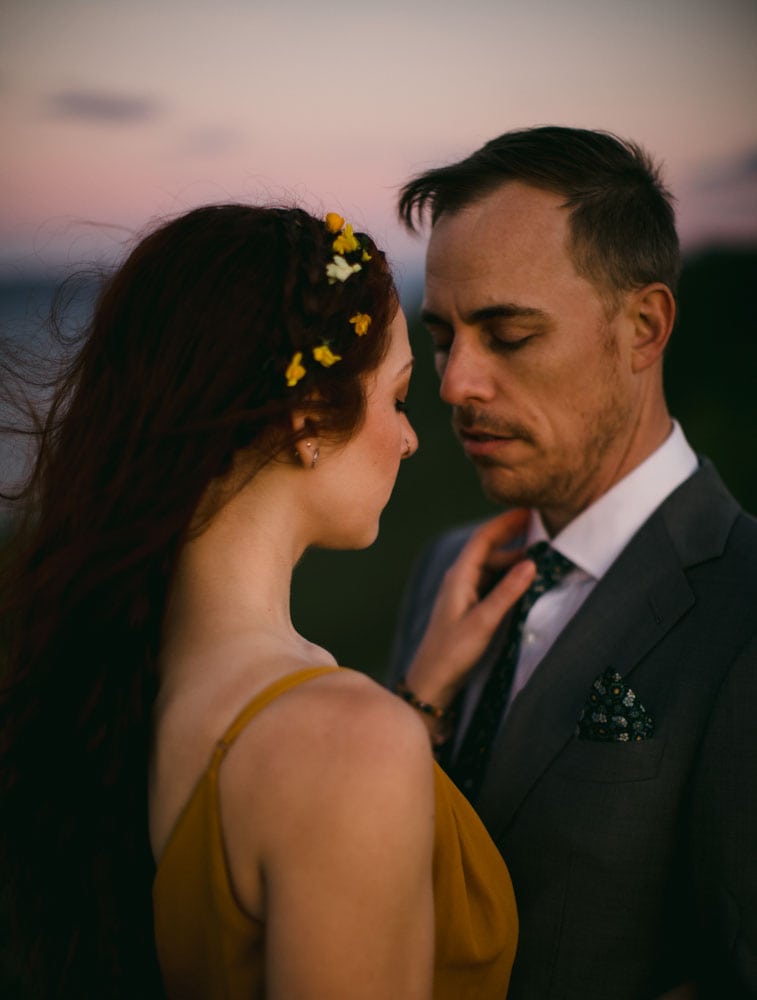 Make Sure to Include Absent Family Members
There is a good chance that not every member of your partner's family will be able to attend the elopement due to personal reasons. But that is no excuse to leave them out of your special day. Zoom or Skype is an excellent choice to connect with your loved ones, even if you are on the other side of the world. When you elope with family that doesn't exclude virtual guests.
Video calling will allow your family members to be virtually part of the ceremony, and no one will feel left out. You can also ask your absent family members to send you video messages containing warm messages, which you and your partner can watch together.
Have your Family members help you get ready
This is one of my favorite elopement photography opportunities! Having the mother of a bride helping put on the veil or jewelry is a sweet moment. If you are having a blending of two families your partner's children always love helping the bride, whether it's zipping up the wedding dress, tying shoes or adjusting that bow tie. The act of grooming each other provides intimate insight into the dynamics of these familial relationships.
How to include family in elopement conclusion:
Although your wedding day may not necessarily be traditional or might be self solemnizing, it doesn't mean you cannot include your family as part of the ceremony. Your elopement should be carefully planned and celebrated with the right people that you want to create beautiful memories with.
Depending on how many guests you invite, you must make all the necessary arrangements accordingly so nobody misses out on the fun. Whether immediate or blended family members will accompany you when you elope with family, there are many things you can do to make the elopement fun and memorable for them.
The duration of the elopement will depend on your personal preferences, but it is best to reserve 2 to 3 days to make the most out of your time with your loved ones without feeling rushed or worried. Create a detailed timeline with your wedding planner, and see what works best for you, your partner when you elope with family.