Not everyone likes a large, traditional wedding where it feels more like a production versus something that is authentic to the emotions of the moment. Whether you don't like to be the center of attention or like to maintain privacy, knowing "how to elope" can help you plan the wedding you want.
However, whatever your justified reason is, figuring out how to elope is necessary to plan a perfect escape. Once you know everything from how to make your elopement ceremony legally recognized and parental consent to arrange a marriage officiant and elopement photographers, ditching traditions become more fun.
Do you know the most fun part?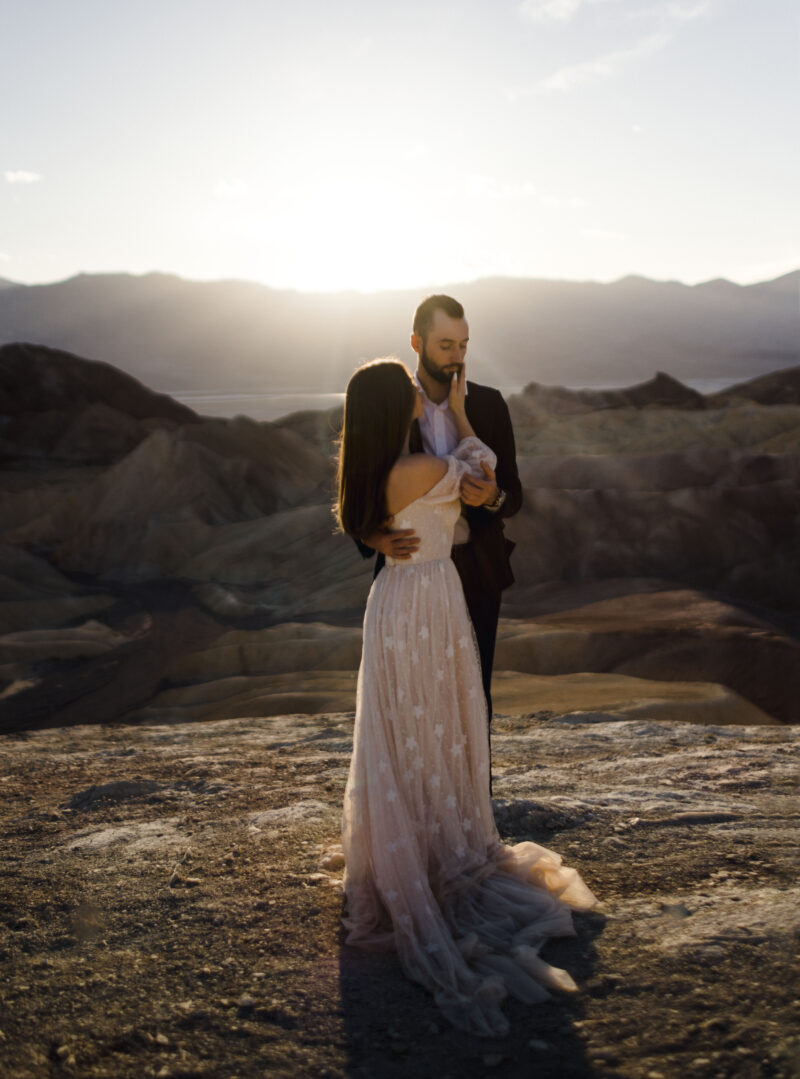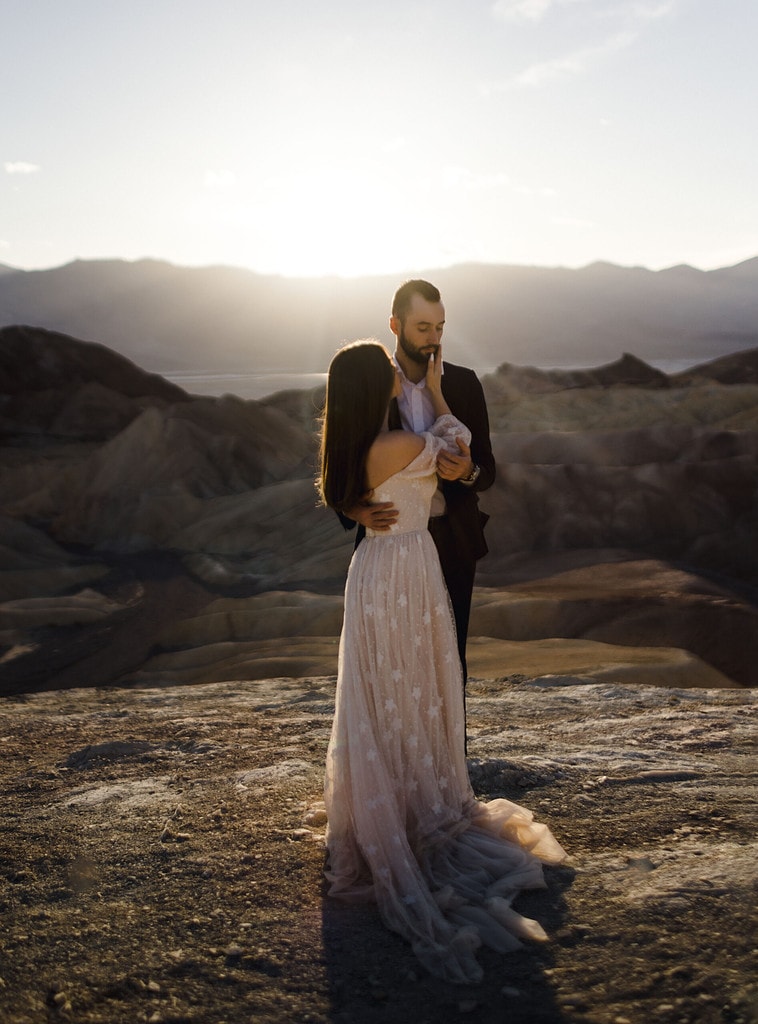 You have near near-infinite options to make your elopement day memorable with a range of beautiful places to match your preferred aesthetic.
Incredible right?
Keep reading to find ways "how to elope" and get married to the love of your life, while fulfilling all the legal requirements.
Difference between an Elopement and Destination Wedding?
You might have seen people needing clarification on traditional and destination weddings. They consider that an elopement ceremony isn't a legal marriage. It is just a wedding abroad. This is the reason elopement and destination weddings are two terms that are often used interchangeably.
However, they actually refer to two different types of wedding ceremonies. Elopements are intentionally small, intimate weddings held in locations that provides a level of privacy and natural beauty.
Destination weddings, on the other hand, are held in a location away from the couple's hometown or usual residence, usually out of state of the country.
So, is elopement a destination wedding?
The answer is no; elopements are not a destination wedding.
While both destination and elopement weddings includes tying the knot and traveling to a place that is different from the conventional marriage setting. Typically, the difference lies in the scope, planning, and size of the wedding.
When it's about destination weddings, they're generally elaborately detailed and costly affairs with hundreds of invitees. The length and number of events are also different including a welcome party, rehearsal dinner, and post-wedding brunch for the couple that's getting married out of state. You have to plan destination weddings in advance and they may have significant expenses for not only you but your guests also.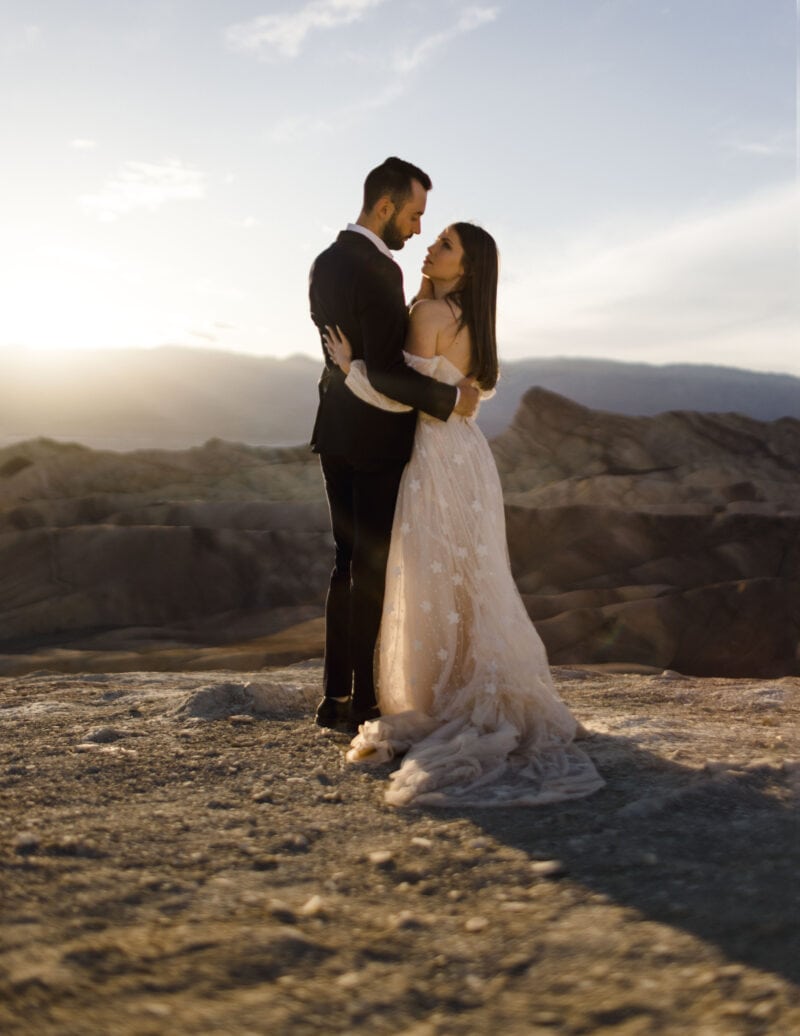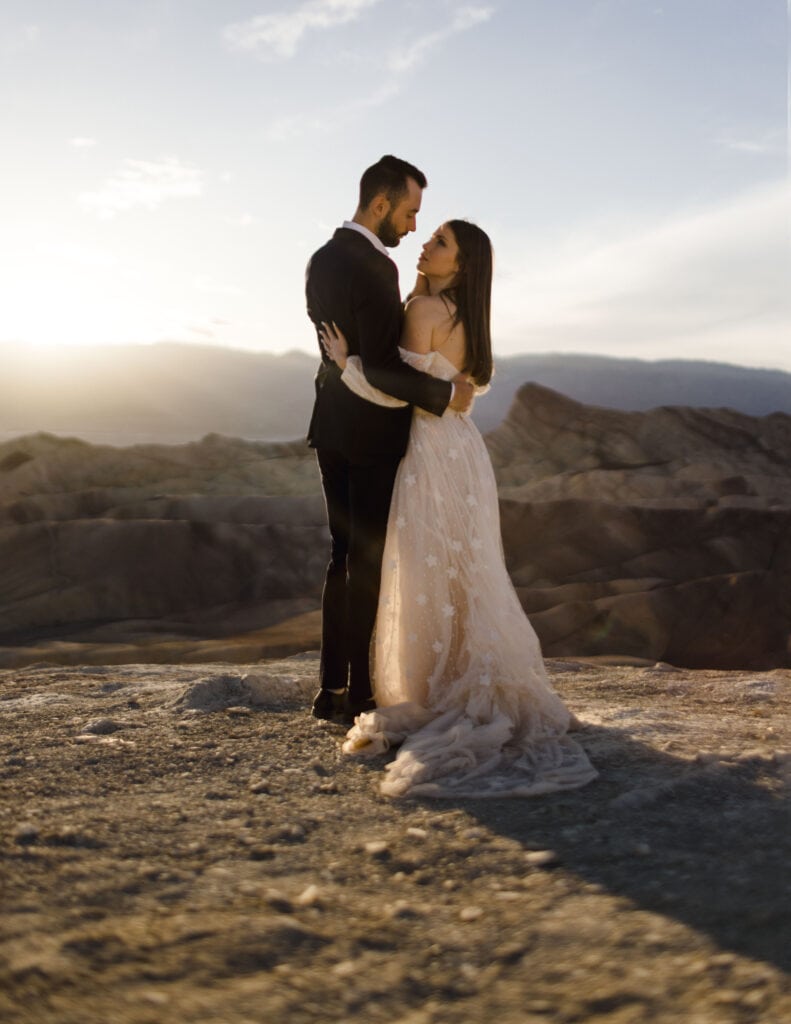 Elopements, however, are basically smaller, more intimate, and more low-key. The intimate wedding may involve the couple, a small group of close family or friends, or even the couple alone. An adventurous elopement is more spontaneous and that is what makes it different from other wedding ceremonies.  In most cases, the couples do not have to plan or do a little bit of planning before the big day. Most of them choose a location that has special value or meaning for them.
 Though there are significant differences in both destination and elopement weddings, the ceremonies, undeniably make a beautiful way to celebrate long-term love, care, and commitment toward each other.
Whether you choose to elope in a secluded mountain cabin or have a destination wedding on a tropical beach, the most important thing is that the ceremony reflects the values and desires of the couple getting married.
Difference between an Elopement and Traditional Wedding- Is Eloping still a Real Wedding?
To answer your question precisely, eloping with your partner is still the same as getting married and legally recognized unlike a commitment ceremony.
But you must clearly understand the features that differentiate a traditional wedding and elopement. Elopement is typically a private and usually spontaneous marriage ceremony, often without the presence of family or friends.
Traditional wedding, in the same line, is more expensive and planned, including significant involvement of close friends and family.
Getting eloped with your partner is a real marriage in which you fulfill the entire legal requirement for a wedding in your jurisdiction. It includes almost everything from obtaining a marriage license to conducting the ceremony by a licensed officiant.
When your nuptial is legally recognized, you get all the legal responsibilities as well as rights a married couple has. Keep in mind that elopement isn't always the go-to option for two people madly in love with each other. It is especially true if they have an extended family who is looking forward to celebrating their big day with them.
Eventually, the decision of whether o chooses a conventional wedding or elope depends on what the couple feels is right for them.
Why Choose an Elopement
I imagine if you are looking into eloping; you're possibly a bit introverted or value quality time with your partner over anything else, you might be a spontaneous type who likes unconventional adventure or don't see eye-to-eye with immediate or extended family. This is when the role of elopement wedding planning comes into play. You can legally elope with your to-be-husband or wife to begin your new life.
When you elope, you might want to avoid the expense and stress of the traditional wedding or keep your marriage intimate or private. The good news is that elopement weddings have become a  raging trend in the past couple of years, as you may find many couples wanting to exchange vows in a  personalized and intimate setting.
How to Elope-Steps to Keep in Mind to Plan Your Elopement
When you think of eloping with informed consent, you might imagine two lovebirds madly in love heading to a local courthouse to tie the knot. Or you may have a fantasy in which you and your loved one are at the beach, exchanging vows with one another.
While your elopement wedding requires less logistics and money, it needs planning. You need more than deciding that you will have an elopement wedding to plan a beautiful one whether you live in Las Vegas or NY.
Like any other wedding planning, you need the necessary documents, closest friends, and a professional elopement photographer especially if you are getting married out of state. That means you need to put in your fair share of preparation, planning, and coordination to make your elopement-style ceremony a day to remember.
Whether you're in the initial stage of wedding daydreaming or have already planned to get officially married by eloping with your partner, let's walk you through the crucial steps on how to elope.
Step 1: Decide Your Wedding Vibe
The very first step of planning your elopement wedding is to decide the vibe you want to have. Put simply; deciding the feel and look you want to carry on your marriage day is crucial. When you're sure about this, it helps you set the tone and create the atmosphere you want for your special day.
So, consider what kind of aesthetic your drawn to. Do you prefer something classic and elegant or something more bohemian and relaxed? Your personal style and preferences can help guide your wedding vibe. Pick a color scheme that resonates with you and your partner's personality and create a unique look and feel. Consider colors that complement your destination and personal style and work well with the season.
You may also look for options for your wedding attire to set the tone for your elopement ceremony. If you want a more formal vibe, opt for conventional attire. Consider a bohemian dress or a more casual outfit for a more comfortable vibe.
Remember to add personal touches to your elopement when setting a vibe to make it even more special and meaningful. Consider incorporating sentimental value elements, such as a special piece of jewelry or a favorite flower.
Remember, the wedding vibe you choose for your elopement should reflect you and your partner. You also need to take the experience you want to have and the atmosphere you'd like to see in your intimate ceremony. It will enable you to decide and plan your out-of-the-ordinary day.
Step 2: Choose Your Destination
What is the most exciting thing about choosing an elopement?
The amount of venues are vast when you decide upon an elopement. Think about the places special to you as a couple or the places you've always dreamed of visiting. Maybe you want to exchange your vows on a mountaintop, beach, or forest. Or maybe you want to get married in a city hall that's significant to you.
If you want to keep the ceremony intimate, you can choose a location in a self-solemnization state such as Nevada, Kansa, California, and Columbia. The states do not have many rules, but they allow you to self-solemnize your marriage. The self-solemnizing state also lets you plan an elopement wedding with two witnesses.
Once you've decided on a specific location, research the local laws and regulations regarding a legal ceremony. You'll need to ensure you have the necessary documents and that the marriage will be recognized in your home country or state.
Step 3: Set Your Budget
Did you know eloping can be a good route to choose if you want a lower budget wedding ceremony?
However, it doesn't mean that you shouldn't be making a comprehensive budget. So, how to elope without breaking the bank? Before you begin budgeting, accumulate up-to-date information on location costs, travel expenses, and other affairs including after-party.  Don't forget to factor in vendors' charges such as elopement photographers, caterers, and florists.
Step 4: Find a Marriage Officiant
Most states require you to have an officiant to help you conduct the wedding vows and sign your marriage license. This can be a religious leader, a justice of the peace, or someone licensed to perform marriages. You can find officiants online or through wedding planning services. You might need necessary documents like your birth certificate and blood tests to present at the clerk's office (if required).
As an alternative, there are select states that allow self solemnization. Self solemnization is the process of becoming a married couple without a licensed wedding officiant. See more on how to elope with self solemnization.
Step 5: Plan Your Ceremony
Do you wanna know how to elope while celebrating your love to the fullest?
If you want to elope, you can have a ceremony that's personalized to your preferences. You can choose to have a simple, intimate ceremony with just the two of you or involve close friends remotely through video conferencing while self-solemnizing.
Consider the elements you want to include in your ceremony, such as readings, music, or special rituals. You can also choose to write your own vows in fun ways, making the ceremony more meaningful and memorable.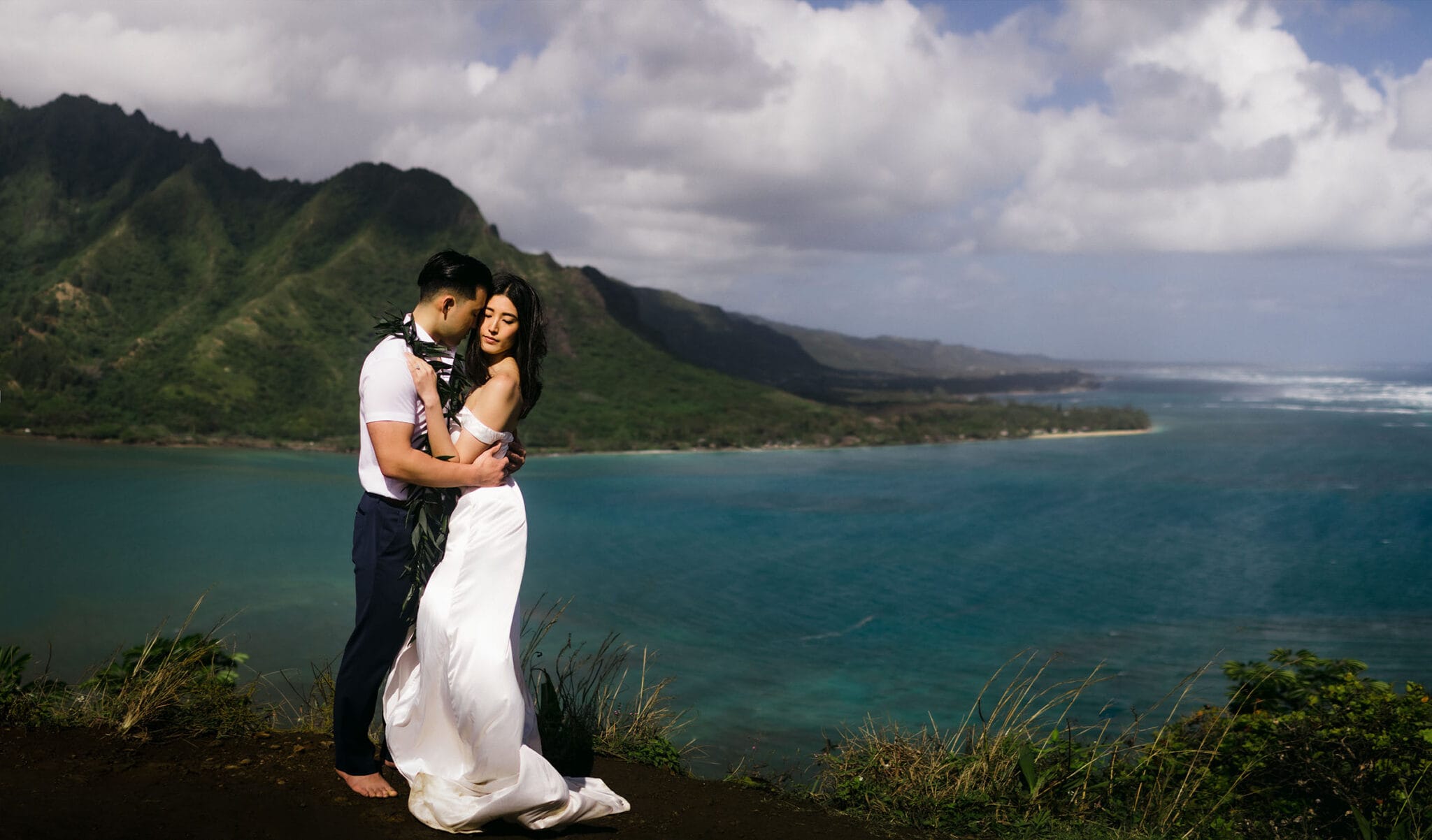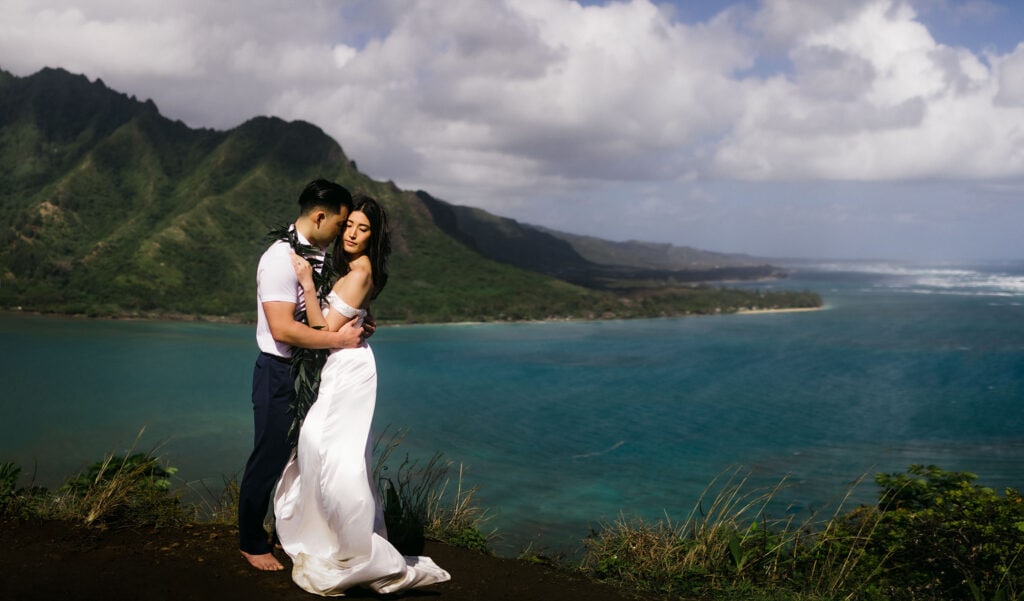 Step 6: Find Vendors
Consider hiring vendors like wedding planners, florists, and most importantly an elopement photographer that fit your budget. All these vendors, including elopement photographers, can be of great help to make your nuptial an unforgettable experience for you and your partner while taking loads of stress off you.
Step 7: Book Your Travel and Accommodations
Once you've planned the details of your elopement, it's time to book your travel and accommodations. Find savvy deals on hotels (to stay), rental vehicles, and flights, and book them in advance to avoid trouble and stress later.  Booking everything in advance will spare ample of time to enjoy your big day in advanced.
For your elopement to be legally recognized, you'll need to obtain a marriage license to marry your partner and have it signed by an officiant on the wedding date. Check with your local courthouse to find out what legal documents and marriage paperwork requirements are for obtaining an official marriage license in your destination. You should also confirm if there is a waiting period for getting a marriage certificate.
Step 8: How to Elope Legally? Get your License.
For your elopement to be legally recognized, you'll need to obtain a marriage license to legally marry your partner and have it signed by your officiant on the wedding date. Ensure you check with the local authorities to find out what legal documents and paperwork requirements are for obtaining an official marriage license in your destination. You should also confirm if there is a waiting period for getting married once you have acquired your marriage license.
However, many states allow out-of-state couples to obtain a marriage license, so gather information and specific requirements in the state where you plan to elope. When you get your marriage license, you're allowed to get married in almost anywhere in the state.  This gives you the flexibility to choose the location of your choice.
Remember that eloping is not a shortcut to obtaining a marriage license. You still have to follow the legal requirements imposed by the state, and failure to practice them can result in making your marriage legally invalid.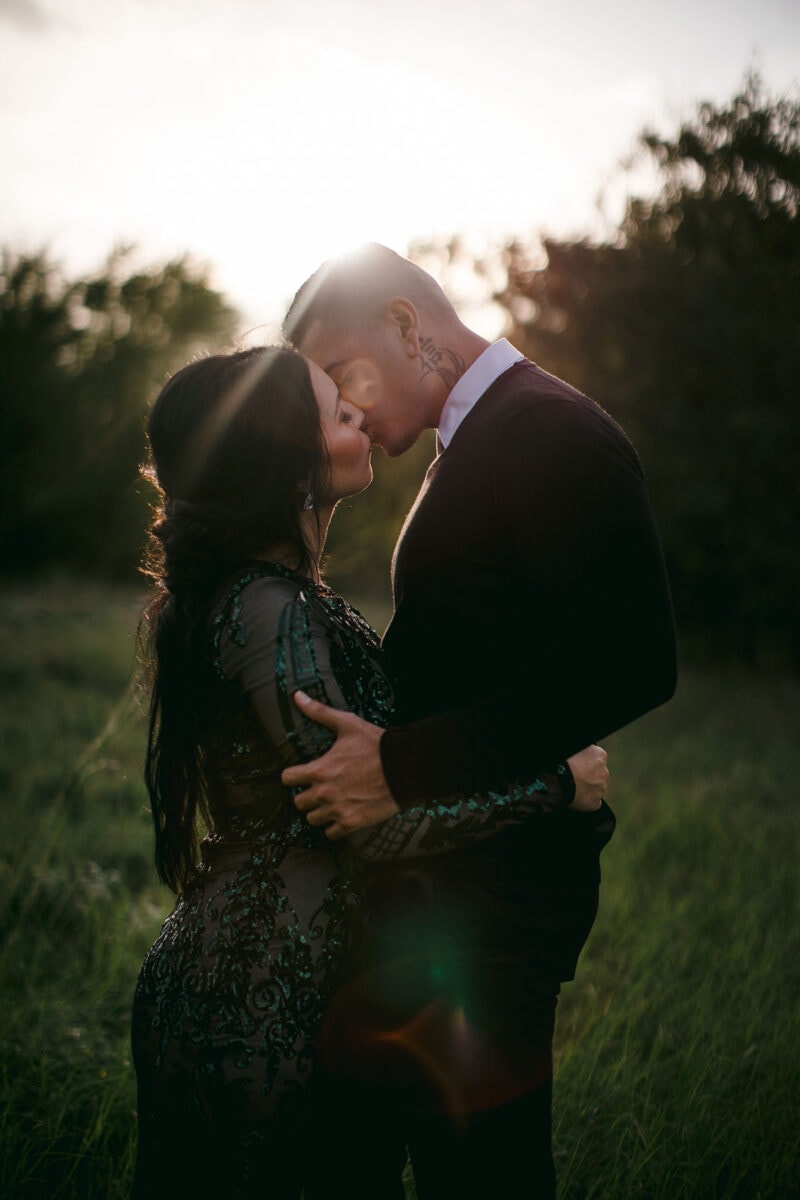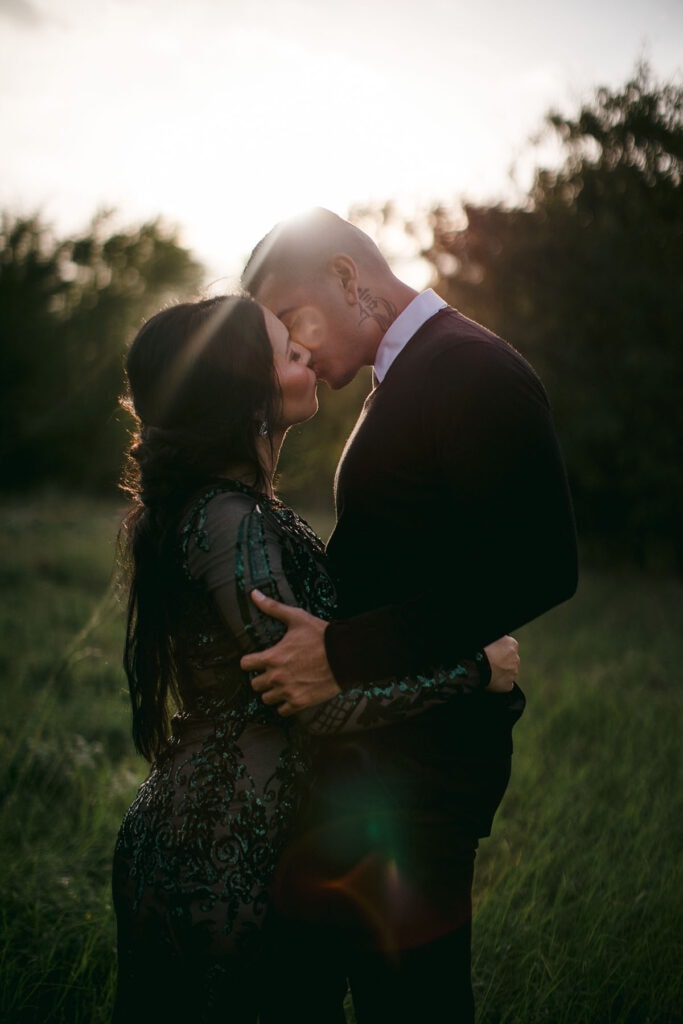 Step 9: Celebrate Your Adventurous Elopement!
Whether you have a courthouse elopement or a beautiful beach wedding day, take some time to celebrate your new union. You can plan a small reception or celebration with friends and family or simply enjoy your honeymoon together. Regardless of what you choose, delve into the priceless moments to create lasting memories.
If you want something more meaningful and bespoke ceremony that is closer to your heart, eloping with your to-be-spouse is an excellent way. All you need is to follow these steps and become proactive to plan ahead.  You'll be able to create a tremendous elopement that you'll cherish forever.
Can You Elope Anywhere in the US?
Eloping is a trendy choice for many couples who want to be unconventional in terms of tying a knot.  But there are legal requirements to get married when you choose different locations in the US States. Typically, all states in America allow and accept eloping couples as long as they fulfill legal requirements for getting married.
What you need to keep in mind is the state and local laws to get an authentic and legal marriage license. They primarily require your residency, some tests, and age, and have a waiting period to issue the license.
In addition to state requirements, certain locations may have their own regulations for holding weddings or elopements. For example, national parks and other public lands may require wedding permits or limit the number of guests, activities allowed or control access to certain popular locations.
Researching and ensuring that you have all the necessary permits and legal documents before eloping in a particular location is important.  How about seeking help from an elopement specialist as they can guide you throughout the ceremony in handling everything while you enjoy your day?
Make sure you pick a location that isn't only special to you but also has sentimental value, whether it is a secluded seashore or a summit. With careful planning and research, you can elope anywhere in the US and make your special day unforgettable.
What's the Easiest State to Get Married In?
Want to know how to elope in the best location possible?
Choose Colorado. The state isn't gorgeous only, but it also is the easiest state to tie the knot. The laws in Colorado don't require a waiting period, blood test, and witnesses to get married. Furthermore, you can self-solemnize your own marriage.
Marriage Licenses and Elopements
To legally marry your loved one, you need proper marriage paperwork, including a marriage license. That means obtaining a marriage license is often one of the first steps in the planning process for eloping.
The requirements to get a marriage license in the US vary from state to state. That is why you should do thorough research on state-specific laws to plan your eloping.
Some states may require waiting periods before obtaining a marriage license, so you may need to plan your elopement according to their marriage laws.  There are a few states that require age proof and basic identity evidence from the couples.
It continues as some states may have residency requirements for obtaining a marriage license, which means you may need to establish residency in the state before obtaining a license.
Suppose you need clarification about the laws for getting married in your state. Consult the county clerk's office for the county that you plan on getting married in that case.  It will ensure that you follow the required procedure to obtain a marriage license.
Elopement Photographer |How to Elope and have a Memorable Wedding
An elopement photographer is so much more than just a wedding photographer. In fact, it wouldn't be wrong to say that an elopement photographer plays an important role in making your elopement wedding memorable.
Wondering how to elope with an elopement photographer?
Look at these reasons to understand why you need an elopement photographer to capture the magic of your special day.
Capturing Intimate Moments
One of the biggest benefits of eloping is having an intimate wedding with just you and your partner. An elopement photographer seizes those cherished moments, whether it's the way you look affectionately to your loved one while exchanging vows or holding hands while walking down the aisle.
Showcasing the Location
 Elopement weddings often occur in beautiful, scenic locations chosen specifically for their natural beauty. An elopement photographer can capture the beauty of your location and showcase it in your wedding photos, whether it's a stunning mountain vista or a secluded beach. Having a photographer with the ability to capture the location and possibly have some landscape photography training is a good consideration.
Telling Your Unique Story
 Every couple has a unique story; an elopement photographer can help tell that story through your wedding photos. Whether it's the story of how you met or the journey that brought you to your elopement, an experienced photographer can help capture those special moments and turn them into a beautiful visual narrative.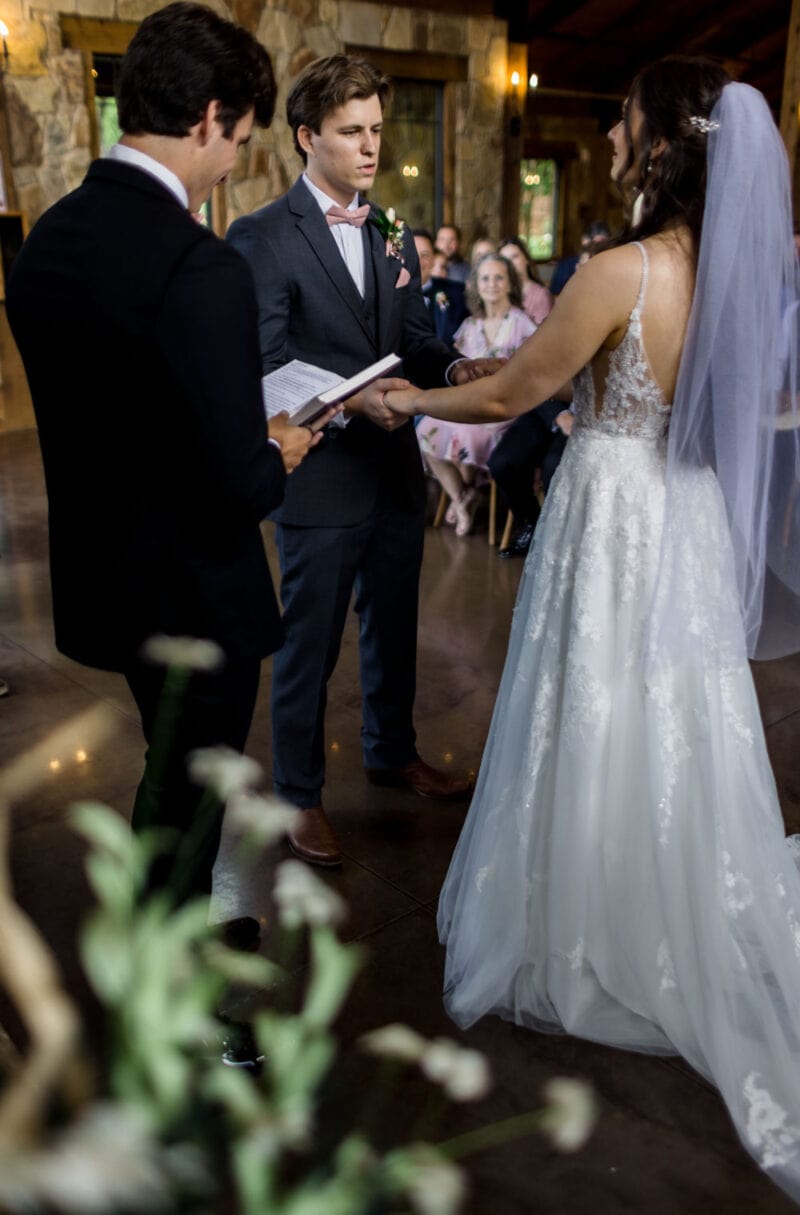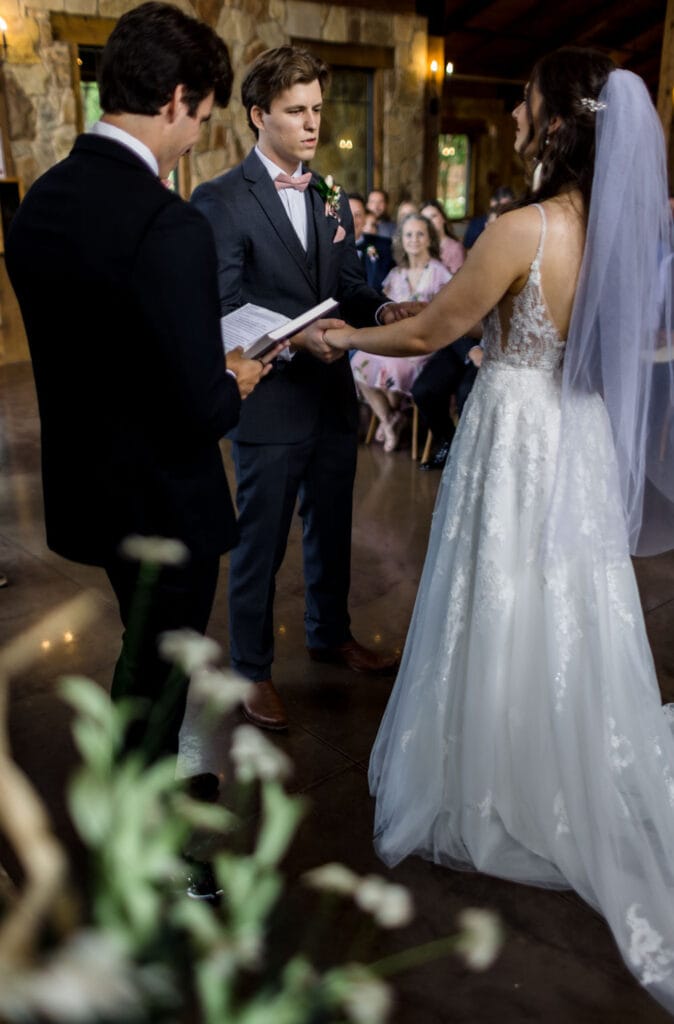 How to Elope and Creating Beautiful, Lasting Memories
Your elopement ceremony is a never-to-be-repeated event. And your elopement photographer knows that. Therefore, they do not let even a tiny moment slip away to lock the memories and capture beautiful images.
From beautiful prints to digital albums, an experienced photographer can help you create a beautiful, lasting record of your special day is how to elope and create memories to last a lifetime.
Providing Guidance and Support
An elopement photographer can also provide guidance and support throughout the planning process, from choosing the perfect location to selecting the right outfits, props for your photos and even recommend fun activities on your wedding day. As an elopement photographer, I have the role of a planner, day-of coordinator all while documenting the wedding day and providing alternative options if there is weather related issues.
Overall, an elopement photographer can make your elopement wedding memorable. An elopement photographer is best chosen when they have logistical experience combined with photography training. An experienced photographer seizes the magic and emotion of your most special day and crafts them into a stunning visual record. You will cherish those magical moments for years as a person and a married couple.
Summing Up
Choosing to get married by selecting the desired place with the people closest to you is how to elope and have a day worthy of remembering. Whether it's self-solemnizing or a ceremony with an officiant, you will have tons of chances to create memories. Thus, follow the step-by-step guide to learn how to elope and you can make your wedding a day to remember.
Common Questions about How to Elope
What do you need for an elopement?
Eloping is a unique way to tie the knot without the stress and expense of a traditional wedding.  There is no one-fit-for-all rule or pattern for eloping with your partner but there are many ways already that couples are being creative with their elopement. But it is crucial to make some important arrangements.
Make sure you get your marriage license from the relevant authority. Plus, contact a skilled photographer who can take excellent photos of the event. Consider the logistics, expense, and location of your elopement. Take into account transportation and necessary permits. Eventually, your commitment to your loved one and love is what matters the most.
What does an elopement ceremony look like?
An elopement ceremony is how you want to plan it. It can be a fancy gathering or a simple, small-scale event.  However, most couples like it to be an intimate affair and invite only a few close friends or family members.
The ceremony can take place anywhere meaningful to the couple, whether that's a mountain top, a beach, a city hall, or even their own backyard.
While the ceremonial aspect is usually customized with personal vows, the ceremony can be as traditional or non-traditional as the couple desires, with personal vows, a ring exchange, and perhaps even a small reception.
Why elope instead of having a wedding?
Eloping is one way to make your marriage unique and celebrate it the way you want.  You can also save a lot of money by planning an elopement wedding with your partner. It allows you to experience something you have never done before and make your day incredibly special and memorable.  This is the reason the trend of elopement marriages is increasing in the US and couples look for a unique yet meaningful place to get hitched.
Do you need a witness to elope?
Knowing how to elope legally is one of the most important considerations. The answer to whether you need a witness to elope depends on the laws of the state or country where you plan to get married.  You need witnesses to marry your partner in most states. For instance, US states like California and Colorado require you to have one or two witnesses to make your marriage considered legal.
Conversely, states like Montana don't need any witnesses. It's essential to check with the local government office or a legal professional to determine the specific requirements in the area where you plan to elope.
Do you need an officiant to elope?
You need to familiarize yourself with the local county and state laws you're planning to marry in. However, in most cases, you need an officiant to legally elope. Family or friends can obtain a one-time officiant designation to perform the ceremony in other locations.
It's essential to check the laws where you plan to elope to ensure you have an authorized officiant to conduct the ceremony and make your marriage legal. The specific requirements for who can serve as an officiant vary by location.
Do you need a marriage license to elope?
Yes, you need a marriage license to elope. A marriage license refers to a document made legally to authorize two people willing to get married. The local government office has the authority to issue you a marriage license. You may need to consult the registrar or clerk's office and find out the requirements to get your license before you plan anything.
Generally, you and your partner need to visit the government office with the witnesses to file the request.  You have to provide the required documents and pay the charges to get the license.  When you get the license, consider it valid for at least one or two months (30 to 60 days) to get married to your partner.
Therefore, it's vital that you know how to elope legally to make sure your wedding is recognized.