As with any wedding, when you decide to hold your ceremony and celebration abroad, there's a lot to think about!  You might want a small, intimate destination wedding event on a remote island in the middle of the Caribbean, or you may prefer a romantic destination wedding in a picturesque European village overlooking the sea?
Maybe you long to say "I do" in a plush hotel in a vibrant city at night, with a backdrop of twinkling lights or you fancy a dreamy, crumbling castle where you can be a princess in an exquisite lace gown complete with a glittering tiara? This article will give you all the information needed to start taking action when it comes to how to plan a destination wedding.
It's All About Precision Planning
A destination wedding takes precision planning and is becoming much more popular for couples nowadays. Not only does it make your wedding even more spectacular, for many wedding couples, a destination wedding is budget-friendlier. Plus, for those living in colder climates, choosing a wedding abroad give you pretty much a year-round summer wedding! However, there's a lot to think about and in this piece, as a professional destination wedding photographer, I'll tell you everything you need to know to help how to plan a destination wedding.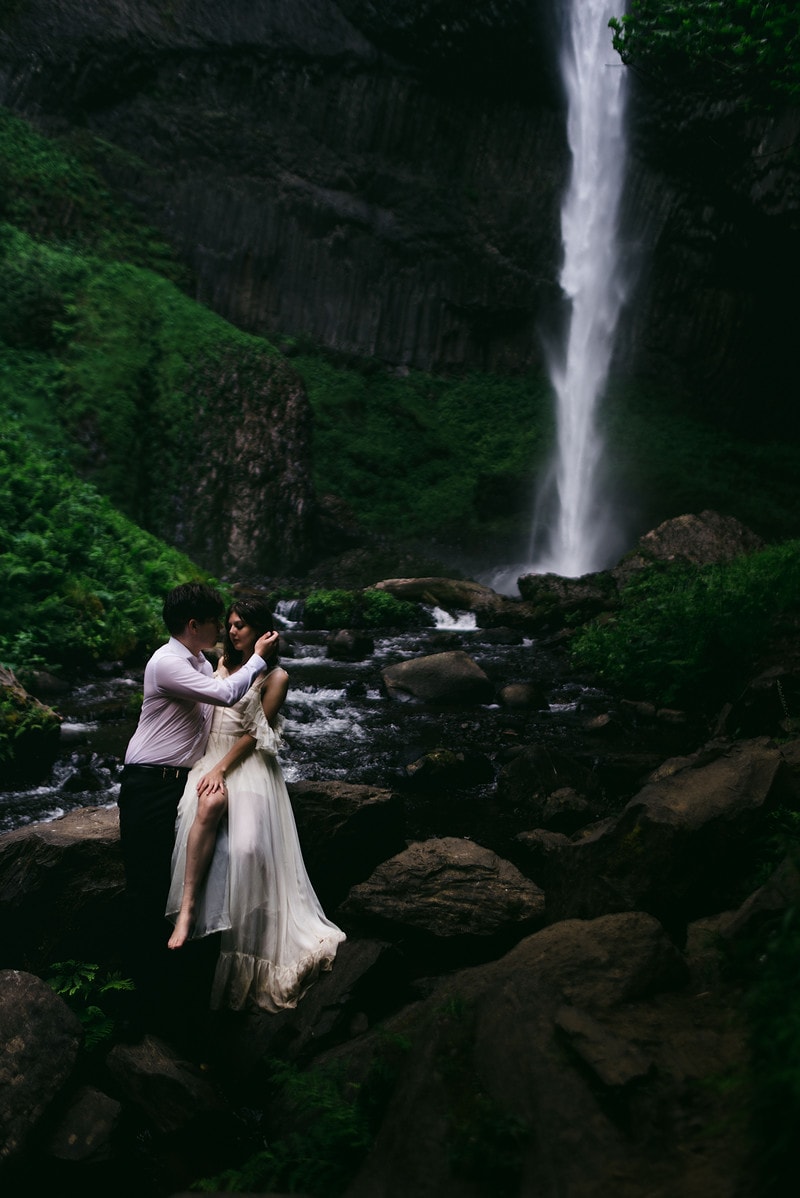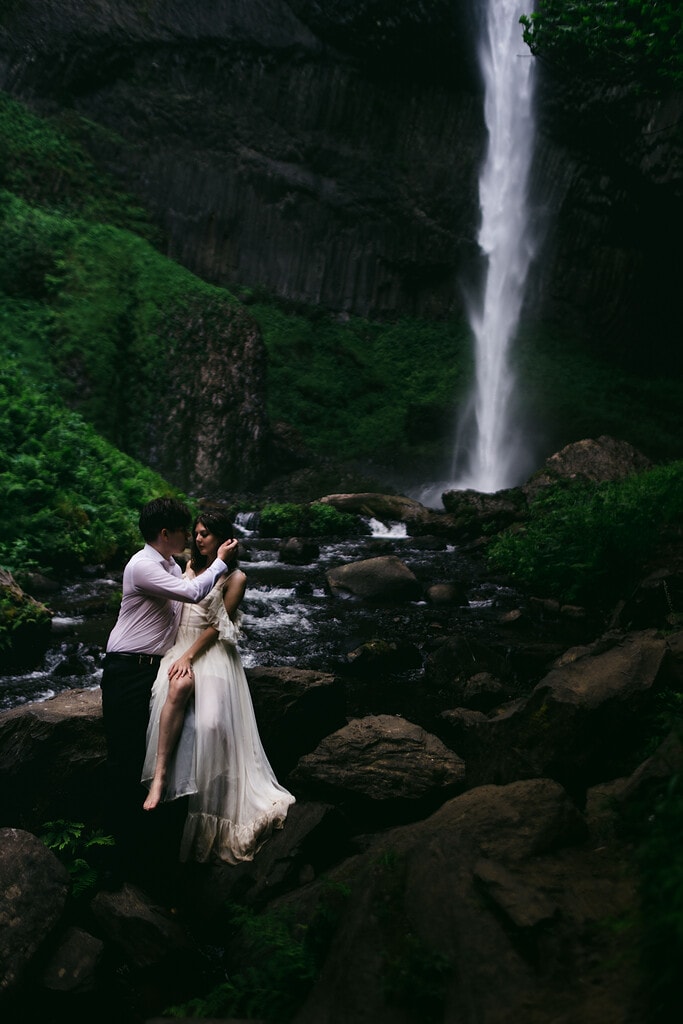 How Long Does it Take to Plan a Destination Wedding?
First though, plan your time. There's no rule to how long it takes to plan a destination wedding – it depends on the availability of your desired venue as well as the time you have to dedicate to planning, and whether or not you're using a great wedding planner or co-ordinator.  Expect planning destination weddings to take anything from 6 months to 18 months, with a year being about the average time it takes to perfectly put everything into place, possibly longer if you have a specific wedding theme.
Why Not Honeymoon in the Same Location?
A dream destination wedding is ideal if you want a unique location and they're a good choice if you want to honeymoon in the same country or the state you decided to marry in, because you're already there!  They're also worth considering if you have family and friends in other countries as they're already geared up to travel to your wedding, so why not hold it somewhere fabulous?
Planning a destination wedding means first things first. Understand your budget, lock down your date and location for your destination wedding day and get suitable insurance in place!
How to Plan a Destination Wedding with a Safety Net-Wedding Insurance!
Every wedding should have wedding insurance – and should be part of how to plan a destination wedding.  As part of the process, get this in place as soon as you've set your date. It's good peace of mind in case anything goes wrong and protects against the unexpected at any point of the planning process.
How to Plan a Destination Wedding with a Tight Budget
As part of the planning process, you need to know your destination wedding location budget. The average destination wedding for around 75 guests can cost anything from $10,500 to $35,000+, what do you want to spend?  That might instantly open up possibilities of other locations or remove certain wedding destination locations, depending on the price.
A more intimate ceremony will be less expensive in a foreign location than a big, grand destination event with an extensive guest list on a tropical island!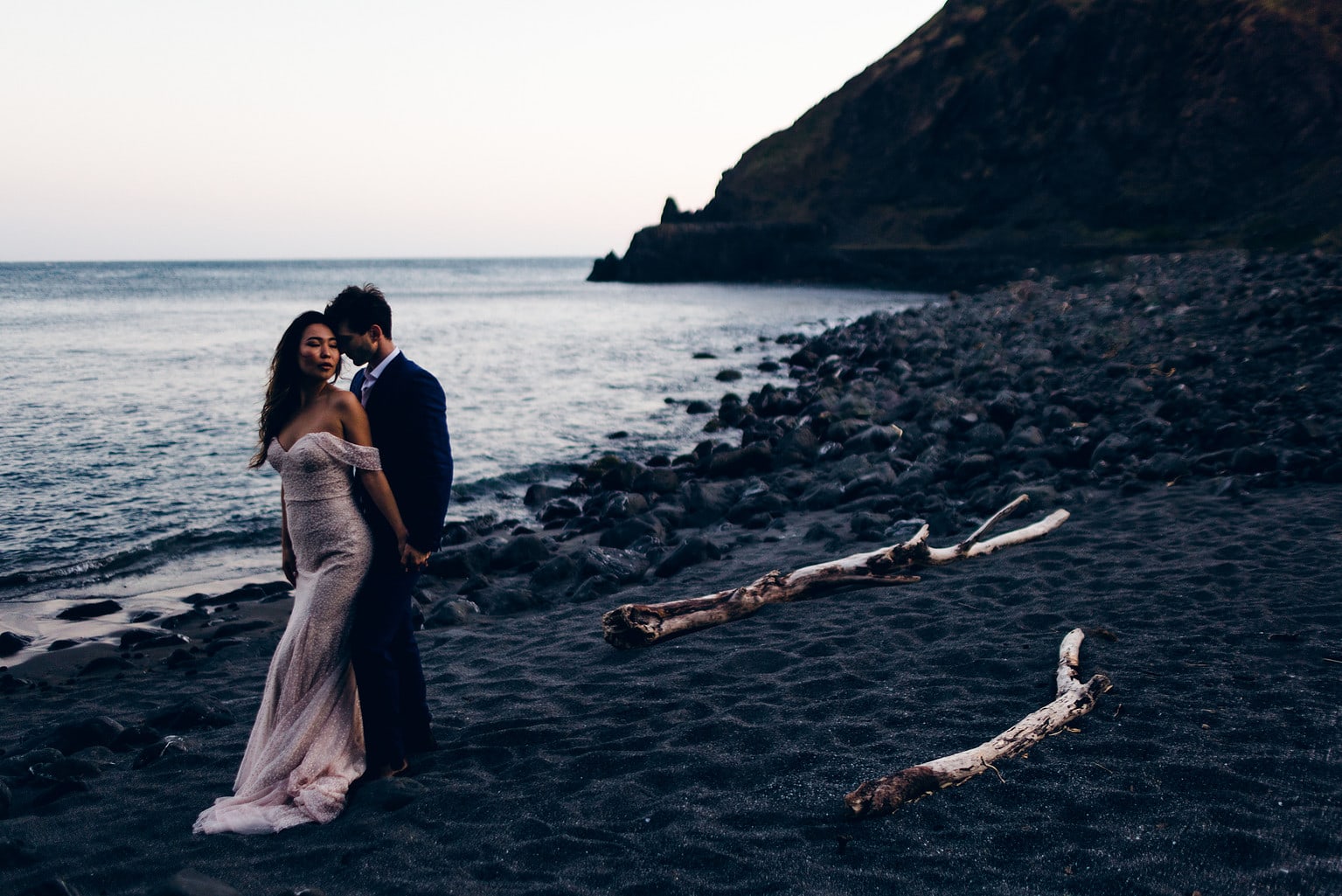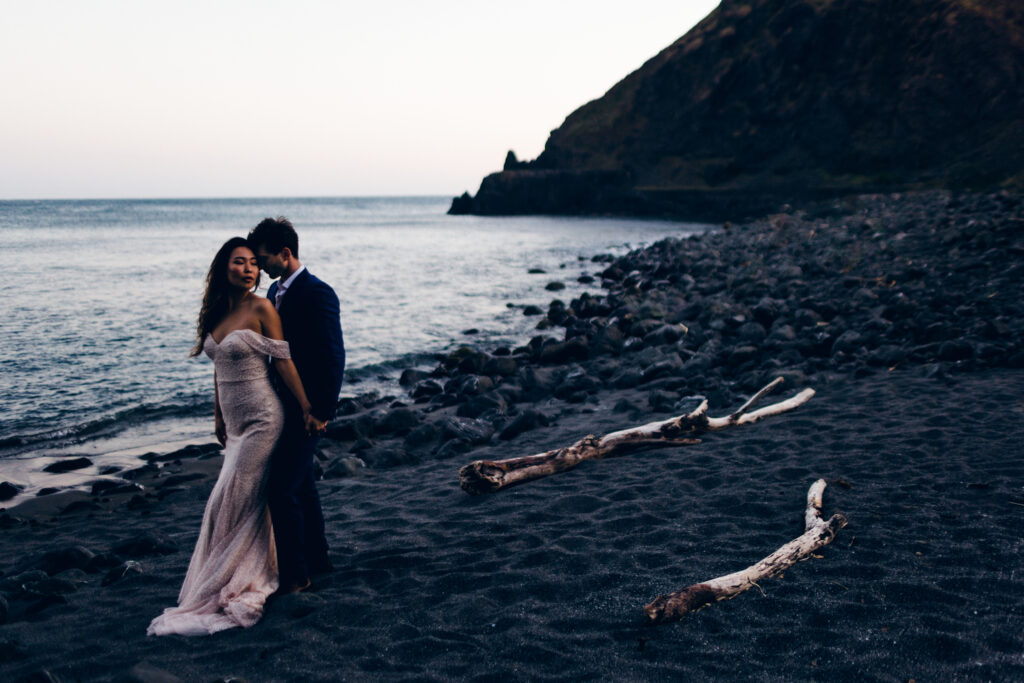 Choosing Destination Wedding Locations
How to plan a destination wedding step 1: Decide upon the wedding location; country, state, town or island. 
How to Plan a Destination Wedding with children included?
As part of your wedding party, are you having children as wedding guests?  If so, will your venue of choice be suitable?  An all inclusive resort that caters for families might be better, as a suggestion. Since children become bored easily consider having a short ceremony and provide entertainment to them that will keep them busy while adults can enjoy themselves as well.
Games like cornhole, ring toss, and giant jenga can keep children busy if you have outdoor space allocated for use; if not, coloring books, a photobooth with wedding themed props or a skilled DJ can help.
Choose Your Venue: Step 2
How Accessible Is Your Wedding Venue?
When you want to plan a destination wedding, think about how easy is your venue destination to get to for your wedding party? This means thinking about older family member guests and guests coming from other countries too.  Some guests might not want to take two flights to get to your wedding day location, so think about accessibility.
How Many Guests Are You Planning?
To plan a destination wedding, how many people will your venue hold?  Many destination weddings are smaller than traditional weddings at home. So before you sign a contract, ask guests in advance if they will travel.
You don't want a venue that can't hold all of your guests, but equally, you don't want to choose a venue that will look empty because some of your guests don't want to travel or can't get to the location. This is all part of learning how to plan a destination wedding.
Visit Your Preferred Destination in Advance
As part of the process, we thoroughly recommend visiting your chosen destination in advance. Luckily, with the internet, social media and Zoom, you can view a wedding website, venues (and even guest rooms) without having to move from home, which helps with how to plan a destination wedding. When you've decided on two or three venues, book your flight and go and see them in person.
To efficiently plan a destination wedding, never sign on the dotted line without seeing your venue. You can also use the time to research local customs, local vendors, such as florists, entertainment, officiants, make-up artists and hairdressers, for example.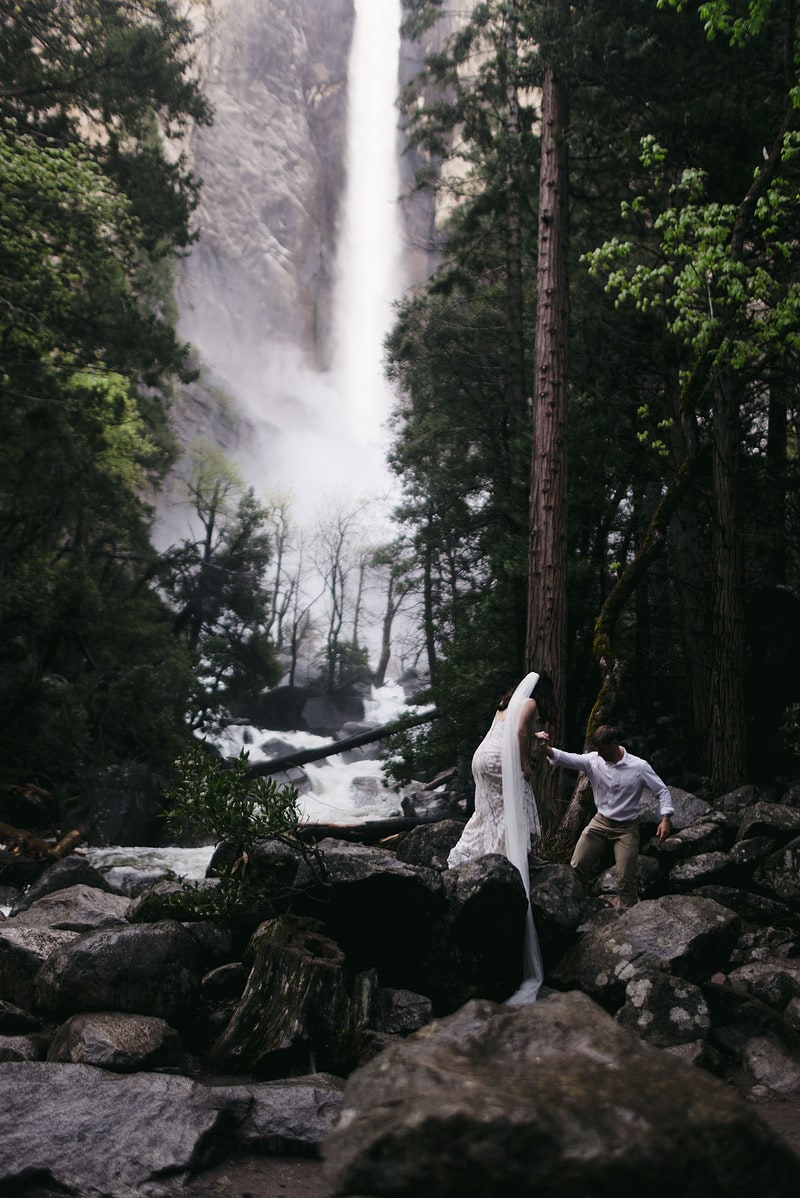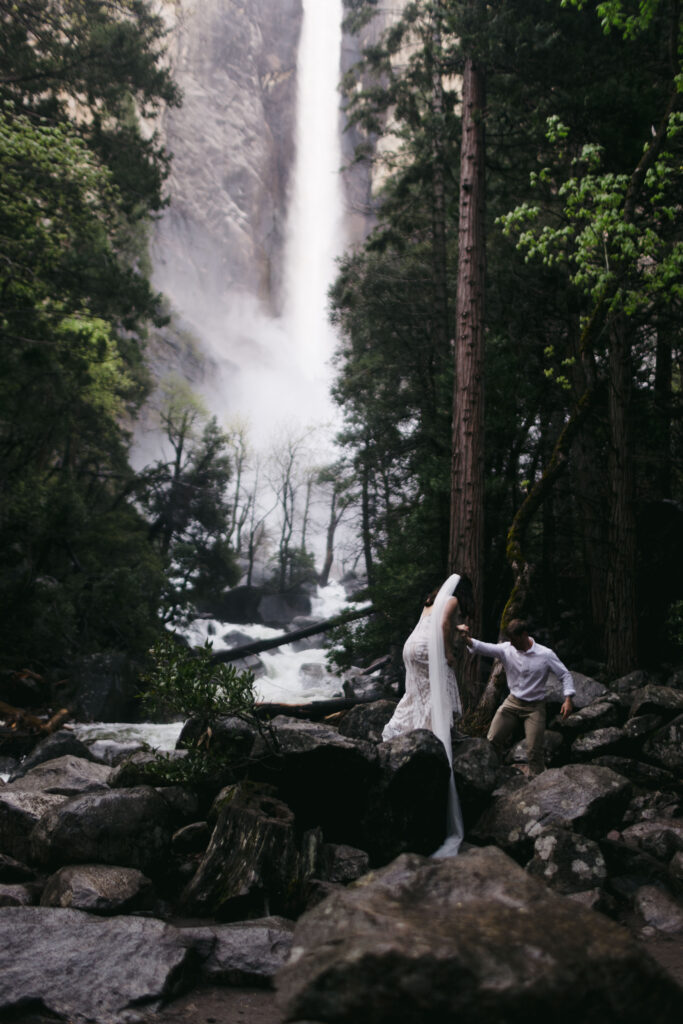 Determine Your Wedding Date Based off the Weather of the Location and Tourist Season-Step 3
Remember to Check the Weather
As part of destination wedding planning, you should also check your destination wedding country for travel restrictions, health concerns, religious requirements and any political conflict.  In fact, it's best to stick with a location that's known for tourism, without any obvious problems.
Furthermore, make sure the weather in your destination wedding country is pretty much guaranteed – you don't want to book an intimate ceremony at a great price in the middle of the Monsoon season!
Destination Wedding Planning
Many couples choosing a destination wedding look for a wedding organizer to help with the intricate details.  Wedding planners used to organizing nuptials abroad are your best option, perhaps you have friends who've already tied the knot abroad?  It's worth asking them about who they used, especially if you went to their wedding and you loved your experience!  Alternatively, you could search on a wedding website for planners.
Speaking the Language
As your day gets nearer, having someone looking after all the detail eases the pressure so you aren't juggling everything on your own. A good tip is to find someone to help with planning a destination wedding who can speak the language too – so there aren't any misunderstandings, and you feel comfortable that they can make some decisions without asking you.
If you haven't yet decided on a dream destination, or you have a location in mind, but you haven't chosen a venue, planners can also help to find the perfect place to hold your destination wedding and please every wedding guest.
Wedding planners do cost, and you might have budget restrictions but having a right hand man/woman is how to plan a destination wedding while limiting stressful situations.  This doesn't mean you will have to do everything yourself.  Many hotels and venues abroad can recommend a local wedding planner who will oversee your celebration.  Just make sure that you feel at ease and confident in their planning abilities.  Always ask to see their portfolio and if possible, perhaps you could ask to speak to some of the couples who've used their service before?
If you can't afford one, hotels and venues used to creating wedding events will assign you a wedding co-ordinator who will help with anything you need to make sure your wedding weekend is everything you've dreamt of!
Embrace the Local Culture
Having a destination wedding is a chance to showcase the traditions and values of the locals in a tasteful fashion. If you are getting married in Hawaii, consider hiring Polynesian dancers as entertainment for the reception. If you decide upon a Tulum destination wedding, Latin music during the ceremony or afterwards can create a positive cultural experience for your bridal party and guests.
Research Becoming a Legally Married Couple in the Destination Wedding Location-Step 4
Local Wedding Requirements
Even wondered about the laws when determining how to plan a destination wedding? Your planner, co-ordinator or venue should be able to help with other local wedding requirements. For example, who will officiate at your wedding abroad?  Your wedding planner, co-ordinator or venue should be able to help arrange the officiant or you might want to fly out your own.
Birth Certificates/Proof of Residency/MARRIAGE License
Remember that depending on the country you're getting in married in, there might be certain requirements you need to check.
Get as much information as possible so you know what you need, for example, you'll probably have to supply both yours and your partner's birth certificate, proof of residency, even write letters of intent and get a marriage license to make sure you're legally married when you finally say "I do."
Check your country's requirements by asking your co-ordinator, wedding planner or searching online.
Find Your Wedding Photographer
Early on in the wedding planning process, think about your wedding photos. Capturing the memories of your special day is essential!  This is the biggest day of your lives so you want to look back at stunning photographs that bring your celebration to life and capture the beauty of your wedding dress every time you flick through your wedding album, or look at your precious photographs in years to come.
There are dedicated destination wedding photographers who specialize in weddings abroad.  Do some research to find the right fit for both of you.  Of course, many venues abroad can supply a photographer for the day but it's always better to use someone who's used to destination weddings and even better if you choose them based on their artistry and experience working in exotic locations and have the ability to improvise on a whim while still creating beautiful images.
If so, you can arrange to meet your photographer beforehand, so they get to know both of you as a couple and they understand what you want from your wedding photography.
Nowadays, lots of couples have pre-wedding photo-shoots which gives your wedding photographer a good idea as to the type of shots a couple like and a pre-shoot is a great opportunity to build up a rapport.
Research Accommodations for you and Your Guests-Step 5
Where Will Your Guests Stay?
If you're getting married in a hotel abroad, you should be able to negotiate a special rate for your guests to stay in the same venue, but sometimes, that might be too much expense for friends and family.  Find other hotels in the area and see if they will give you a wedding room block which is a special rate for a large booking.
If you're using a destination wedding venue rather than a hotel, again, find hotels nearby for your guest accommodations and give them options including different prices if possible.
Don't book the hotels without being sure there are enough guests' rooms. You wouldn't want some guests to struggle with their accommodation.  As a guide, try and keep your hotels close to your venue, we'd suggest around 10 to 15 minutes away at the most.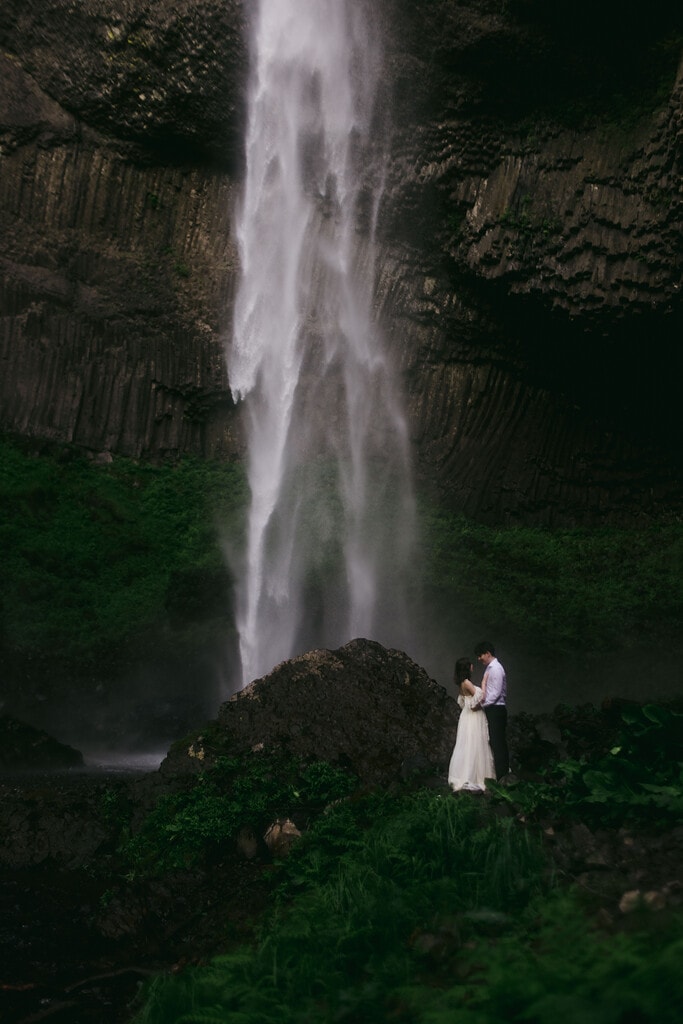 Paying for Guest Accommodation
When planning for guest accommodation you might wonder who pays for their stay?  Generally, guests cover their destination wedding costs which is why you should offer a few price options.  As mentioned, one way of bringing accommodation costs down is to book a block of hotel rooms.
Most hotels with wedding venues will offer a free night for the bride and groom – and perhaps the parents but this is not always the case.
Hire Your Wedding Vendors-Step 6
Don't Forget Your Wedding Vendors!
Remember, if you're using suppliers from outside your destination country, you will likely have to cover their accommodation costs too.
Using Local Wedding Vendors
While on the topic of vendors, you can use local services. For example, florists. A destination wedding abroad certainly in hot climates means dazzling flowers in an array of vibrant colors!
Consider local hair and makeup artists, an officiant and bakeries for the wedding cake when you are having a destination wedding in an exotic location.
Your destination wedding planner or wedding co-ordinator can help you find the right florist and send images or videos of ideas.  If you're on a budget, choose locally-grown flowers rather than importing other varieties.
Wedding Entertainment
The same applies to your destination wedding party entertainment. You can ask your co-ordinator, wedding planner or venue for recommendations for entertainment and ask for links to their showreels to see if you like their style.
A wedding lifestyle blog might be a good place to conduct some research.  Alternatively, you could fly out your DJ or band if you want to, but factor in the cost to stay within your budget.
Return to Your Destination Wedding Venue Before Your Wedding Date
Many couples return to their chosen venue once again a few weeks before their destination wedding just to check on final details with their co-ordinator or wedding planner. That way, there are no surprises and you're absolutely certain about your venue, the type of destination wedding you'll have and you get to sample the food too!
If you've chosen a destination florist, make sure you meet them at this point and any other local vendors you're using.  If you're using a professional destination wedding photographer, you might want to invite them along to one of these trips to discuss the best spots for perfect wedding photographs.
Other Details to Take Into Consideration
Other Destination Wedding Activities
For example, as well as the main event such as the wedding ceremony and party, are you going to plan other activities such as a welcome party, day after brunch or a rehearsal dinner?
You might want a post-wedding breakfast or similar before you wave goodbye to your guests and of course, you need to plan your honeymoon, if it's not in the same country – is there another exotic location you want to travel to?
Seating Charts and Sundries
A few weeks before your destination wedding, you'll need to think about your seating chart and get that over to the venue so they have this well in advance. Don't forget the little touches such as welcome bags, wedding favors and of course – who's going to look after your wedding rings?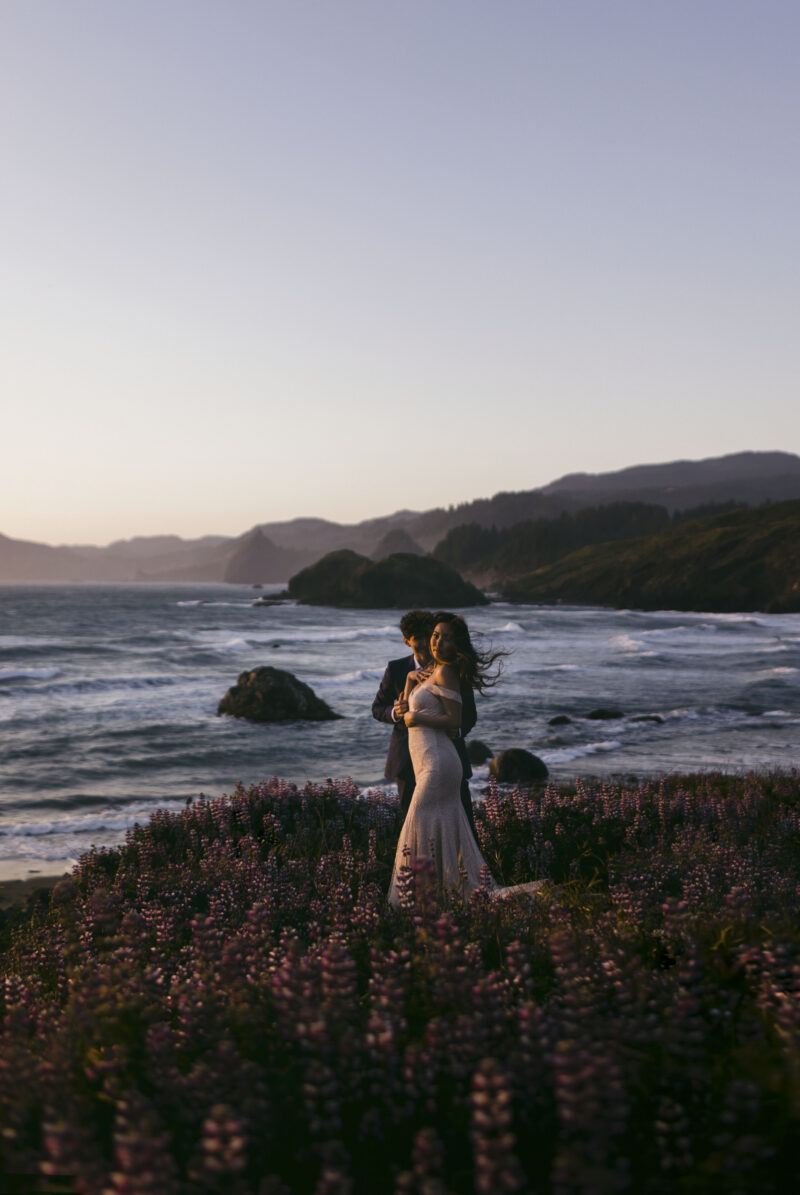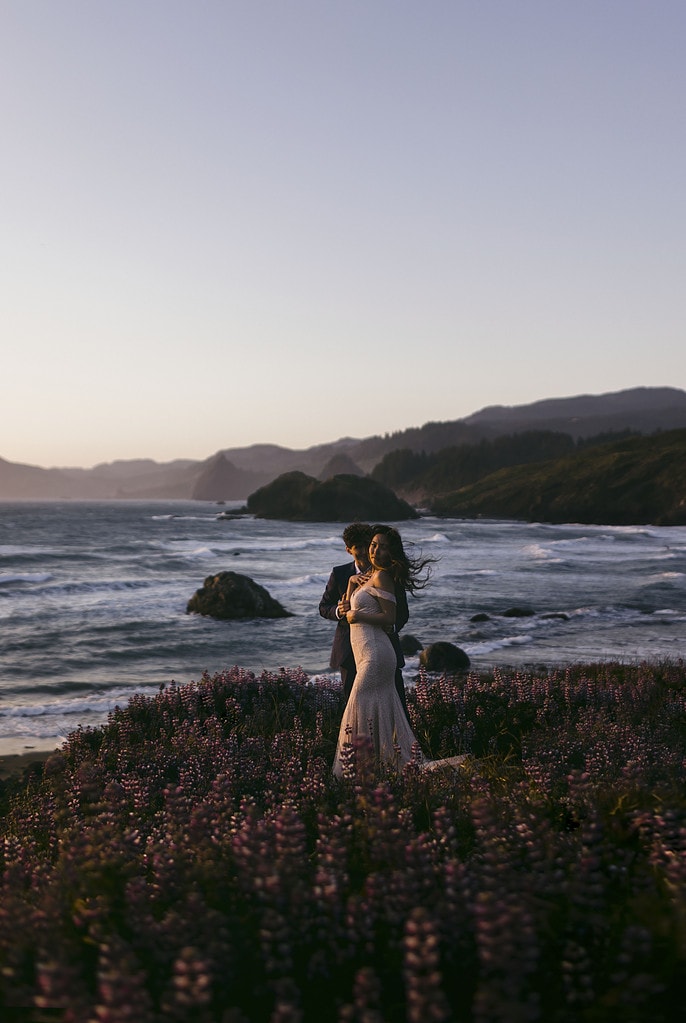 Traveling With Your Wedding Dress
Ever wondered about transporting that dress when determining all the other logistics when considering how to plan a destination wedding? Getting your wedding dress and wedding attire over to your destination wedding location has to be carefully thought out. You don't want to squash your outfits into a suitcase and risk creasing. Make sure everything is perfectly wrapped and packaged, and ask your airline if you can carry precious attire on-board so as to protect it and prevent risk of lost luggage.
Guest Transfers
For good destination wedding etiquette, do think about travel between hotels, your venue and airport transfers.  If you have a lot of destination wedding guests and family members arriving on one flight, it might be worth booking a shuttle bus company to take care of transfers and you could negotiate a price for using the same company to take guests to and from your venue.
Passports, Visas and Vaccinations
Ever wondered about all the needed paperwork when determining how to plan a destination wedding? Make sure you have a valid passport that's in date, and visas if required.  Check for any vaccinations required and book these in well before your destination wedding day and save money so you can take plenty of cash in your destination's local currency.
Do let your credit card company know before you travel, you might want to raise your limit for unexpected expenses and just-in-case situations!
Send Out Save the Dates!
For good destination wedding etiquette, do send out save the dates early, as soon as you secure your wedding date so your guests have plenty of time to plan for their trip too.  As you get closer to the event (around 6 to 9 months in advance), you might want to help your guests plan their travel with suggested flight times and a wedding itinerary. The wedding invitation with more information should be mailed to your guests within 2 months of them receiving save the dates and is how to plan a destination wedding while allowing your guests ample time to make travel arrangements,
Final Words on How to Plan a Destination Wedding
As you can appreciate, there's a lot to think about but the destination wedding planning process should also be fun!  We'd suggest creating a wedding checklist of all the different elements to stay on track and revisit your notes weekly to update progress.  This helps you when planning a destination wedding.
Book Everything You Can Well in Advance
Book as much as possible in advance to make sure you get your preferred destination vendors, especially your destination wedding photographer, your florist, entertainment, hotels, travel, officiant and transfers.
As much as you can, continue to save money as you might need extra for hidden costs. Most importantly though, get your destination location firmly in place, organize your guest list, your wedding planner or co-ordinator and then list everything else in order of priority.