New Orleans wedding venues are one of the dreamiest locations for a destination wedding or elopement as it is one of the most romantic cities in America. The ambiance of this city makes it feel part Caribbean, with cultural nuances from Spain and France, and to make things better – always full of music. The French Quarter is a paradise for couples searching for beautiful destination wedding or vow renewal venues surrounded by 17th and 18th century antiquity and of course a cultural phenomenon known as creole cuisine.
The city houses a large number of wedding venues, so you are sure to find one that suits your taste. On top of that, New Orleans is a mystical city of nightlife, parties, romance, and jazz, so you can even have an unforgettable honeymoon there. Some people think this city isn't a city that caters to engaged couples because it isn't Las Vegas, but trust me, you won't want to leave once you've fully experienced what New Orleans has to offer.
Below are some of the best wedding venues in New Orleans that you can consider for your dream wedding.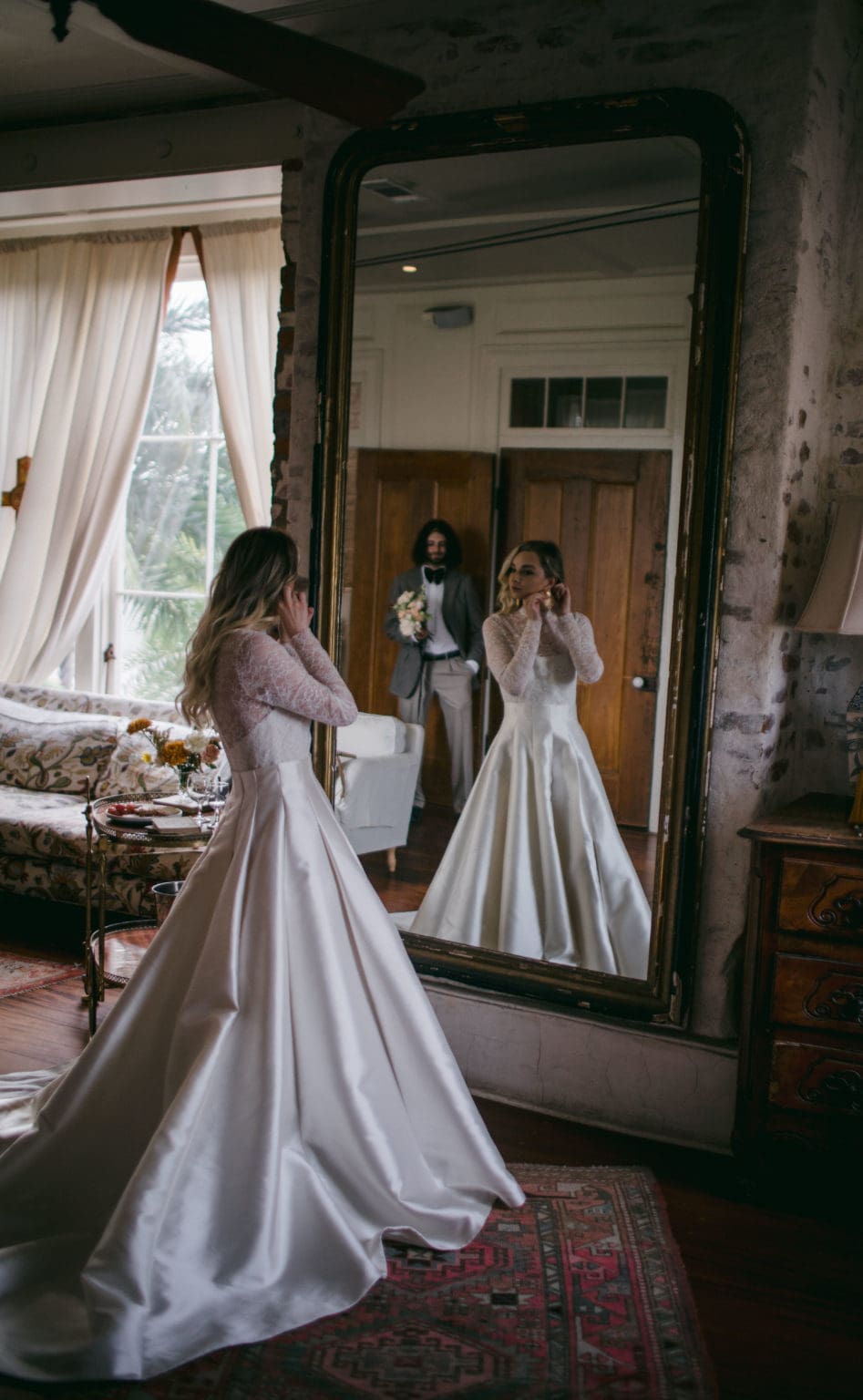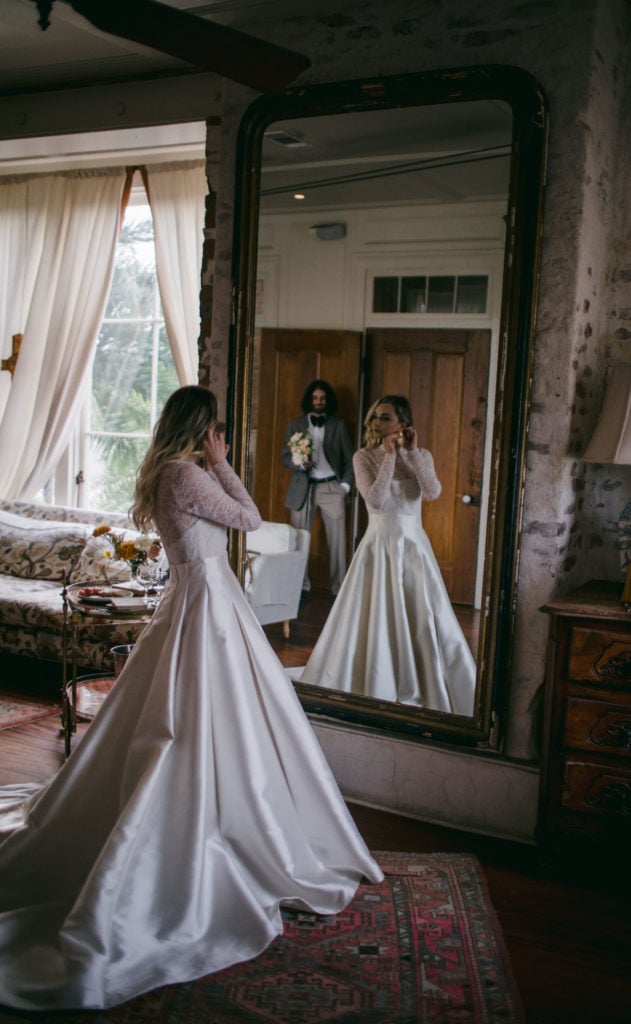 One of the best wedding locations in New Orleans is the French Quarter wedding chapel. The Las Vegas vibes and quirky charm of this location are sure to spice up your wedding. The aesthetics are somewhat comedic, so it's perfect for couples who joke around and are free-spirited. The French Quarter chapel offers long and short ceremonies, and it has many restaurants and bars around.
Race and Religious is a wedding venue in New Orleans that's in high demand. If you want to do everything from the main wedding to the reception in one place, look no further than this location. A Race and Religious wedding will feel like a walk back into time!
Although this rustic venue was initially built in the 1930s, it remains in excellent shape. The courtyard, woodwork, reflecting pool, and brick structures give off a sense of timeless romance – isn't that something that couples would love? The simple antique furniture and lace curtains also add to the beauty of this place. If Race and Religious tickles your fancy, waste no time on booking as it gets sold out in no time.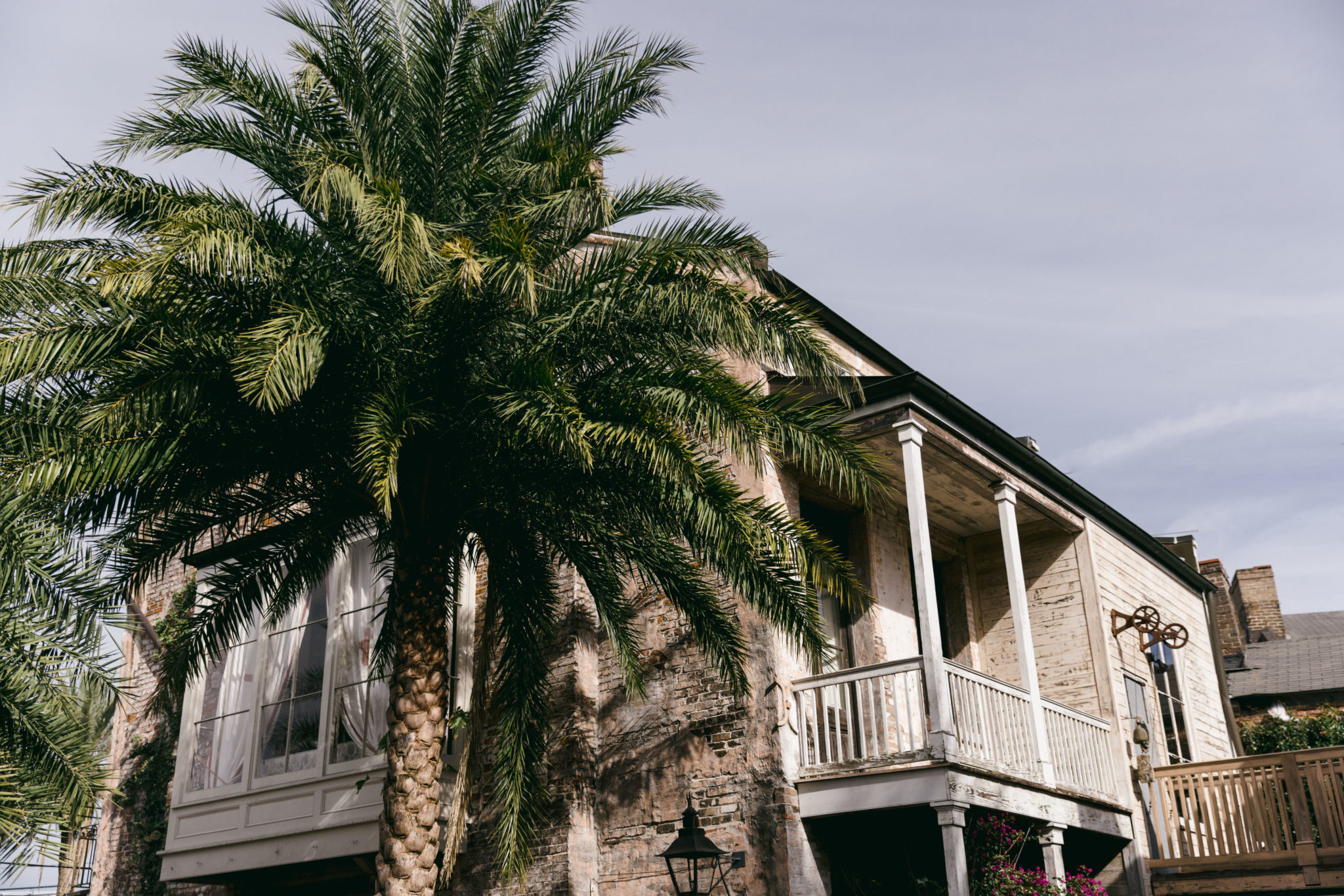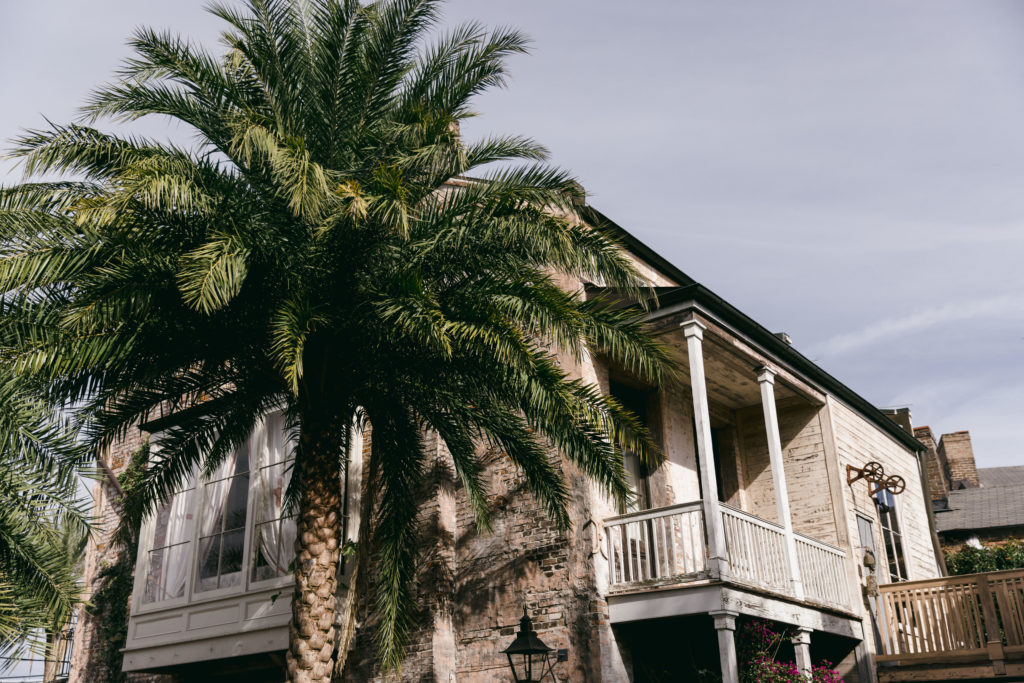 The Tree of Life
Talk about a location yanked out of a Disney movie. This place is one of New Orleans' most gorgeous and historical settings. If you want to host a small wedding at a good location with beautiful views, then a Tree of Life wedding should be considered.
As the name implies, this place has a huge beautiful tree that signifies growth, knowledge, and strength. While the tree is significantly close to the Audubon Zoo at certain times of the day the zoo's giraffes can be seen popping their head above the fence that borders the Tree of Life. Whether you're renewing your vows or getting married, this tropical location has a deluge of greenery that can serve as a good backdrop for your ceremony.
Many people love to have a New Orleans Pharmacy Museum wedding because there is something about this place that makes it unique, . The location is a slice of history, and the venue provides an unconventional backdrop that will surely make your guests remember your wedding for years to come.
With close access to transportation and a lot of hotels nearby, your guests will be able to enjoy some of the scrumptious delicacies New Orleans has to offer. The Pharmacy Museum is an old rustic building with a good history and it is guaranteed to deliver the best outdoor wedding venues in New Orleans.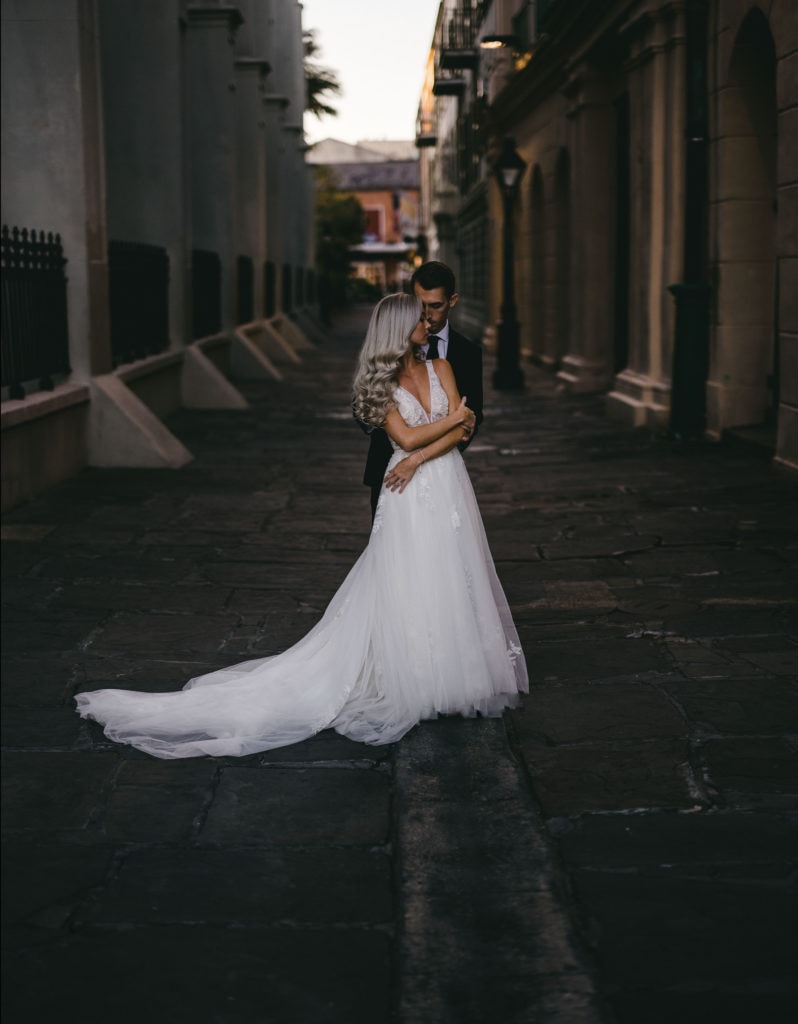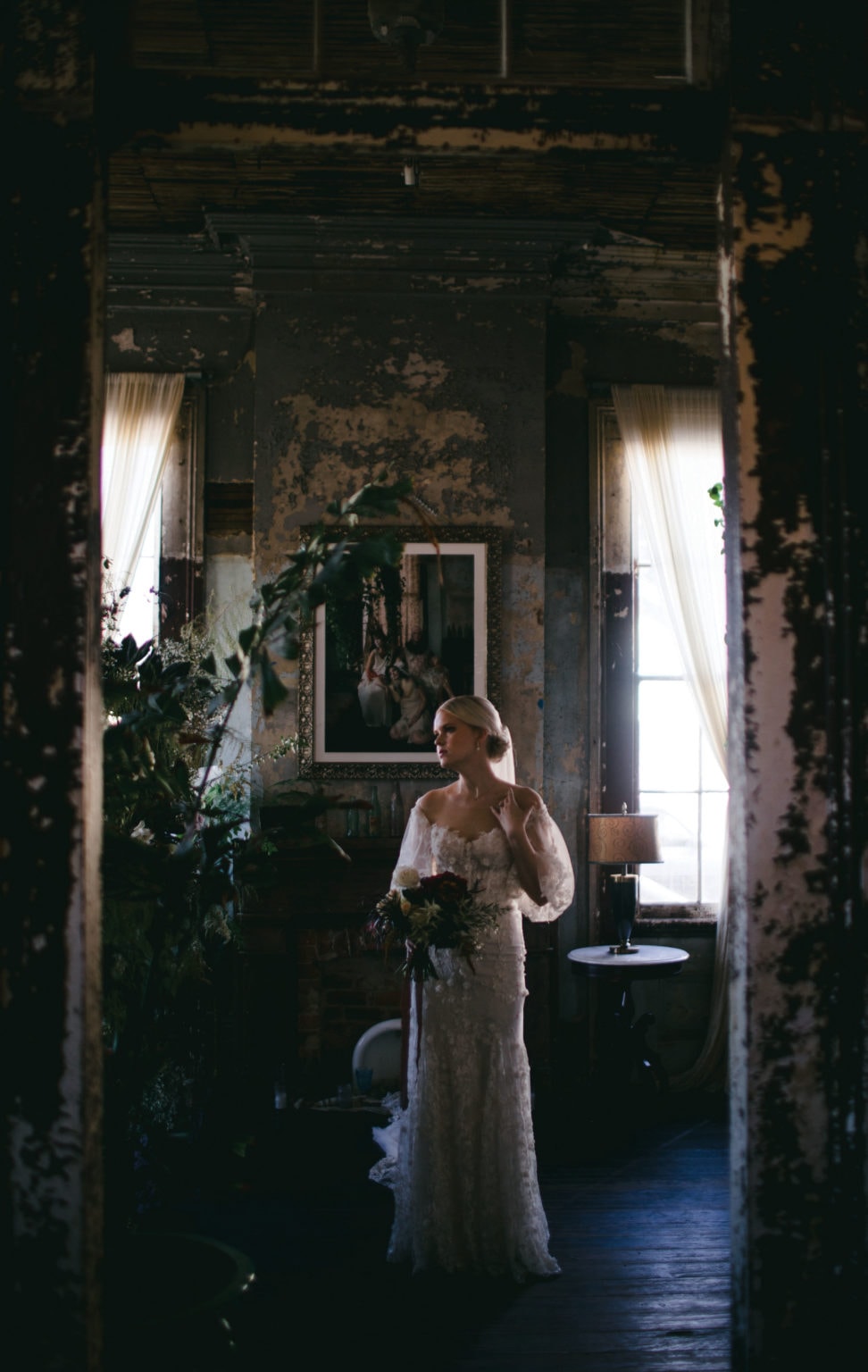 Although it may sound like a haunted house from a horror movie, you have nothing to worry about – it is quite the opposite.
Located outside the New Orleans French Quarter, the Seraphim House is an old house that was refurbished into a stylish, modern event facility. Originally built in the late 1800s, this piece of history has been renovated to reflect its former glory while keeping a gorgeous and elegant aesthetic. Although Seraphim House was renovated, the original plaster walls, wood floors, and other historical décor were left intact. If you are determined to have a historical wedding venue, this location is worth checking out. Your guests will feel like they are going back in time when they visit this venue.
The location has two separate party rooms: the outdoor patio for social interactions and the ballroom for dancing. It can hold about 85 people, so it is an ideal venue for small weddings.
This is the oldest building in the Mississippi River Valley, but somehow, the building has maintained its exquisiteness and beauty over the years. Completed in 1752, the Old Ursuline Convent Museum is the oldest surviving example of the French colonial era in the US. The building is also referred to as the 'treasure of the archdiocese.' It has a neatly trimmed formal garden and an original handcrafted cypress staircase that is sure to catch the eye of your guests. The main lodge contains oil paintings of past archbishops and religious statues that you would like to see. If you want a magnificent and historical wedding venue, you should consider an Ursuline Convent wedding.
Hotel Peter and Paul is a reborn historic church, rectory, schoolhouse, and convent. The campus contains four buildings: the rectory, the former schoolhouse, convent, and church, each carefully refurbished for new congregants and for couples wanting a Hotel Peter and Paul wedding.
Each building has its narrative and inspiration, and no two guest rooms are alike. Hotel Peter and Paul has free parking, free high-speed internet, bar/lounge, conference facilities, banquet room, concierge and many more. If you want a grand wedding, consider hosting it in this colossal venue.
New Orleans City Park
New Orleans City Park has provided access to abundant cultural and natural resources for over 170 years. The park houses the New Orleans Botanical Garden, the New Orleans Art Museum, the Couturie Forest, the Louisiana Children's Museum, and the most enormous grove of mature oaks in the world.
With 1300 acres, the park is one of the largest urban parks in the US. It is a popular place to fish, play outdoors and host a memorable wedding. The park has walking trails, cultural amenities, an urban forest, and recreational services. This park's continued conservation and beautification makes it a sight for sore eyes, and you are sure to make good memories here.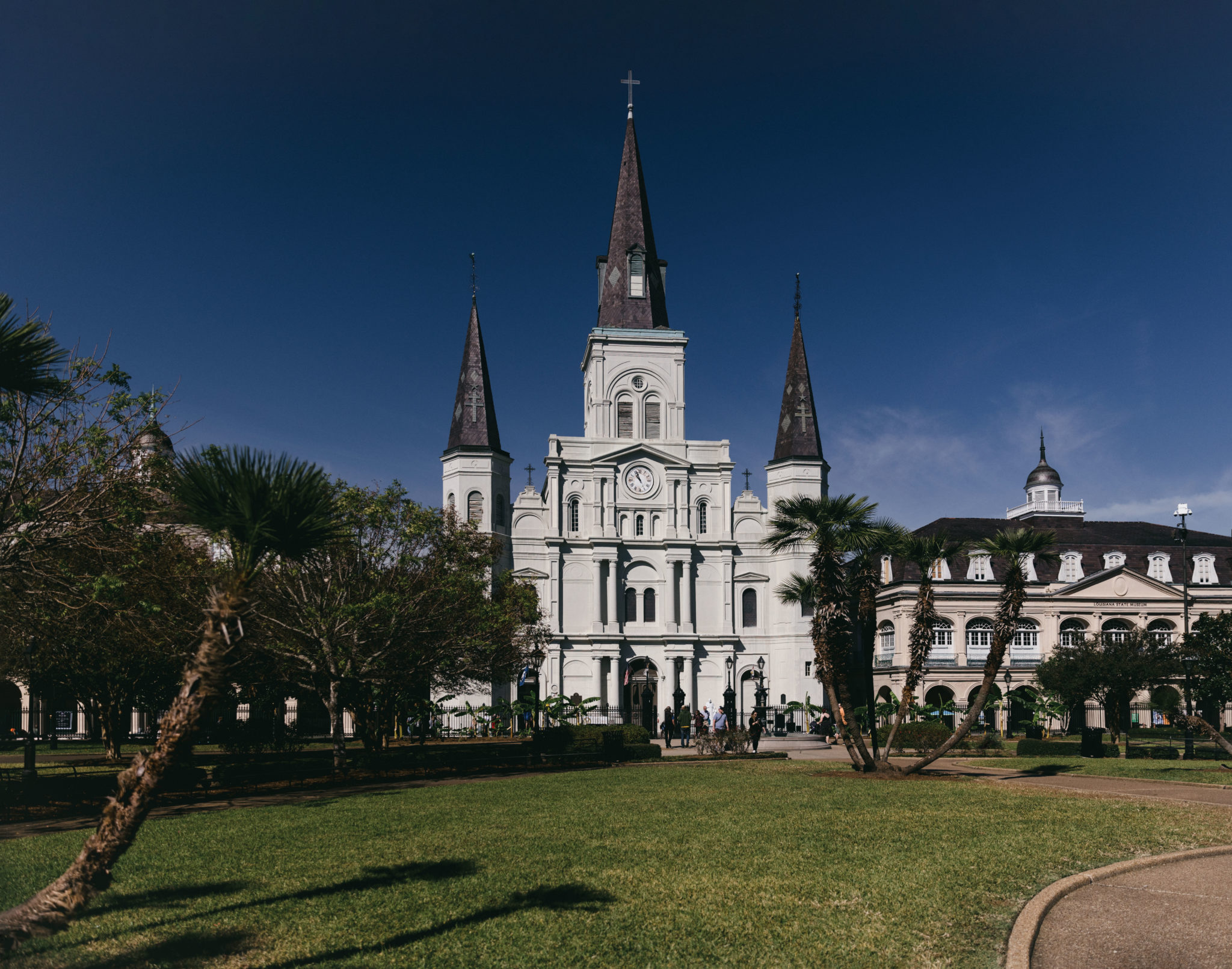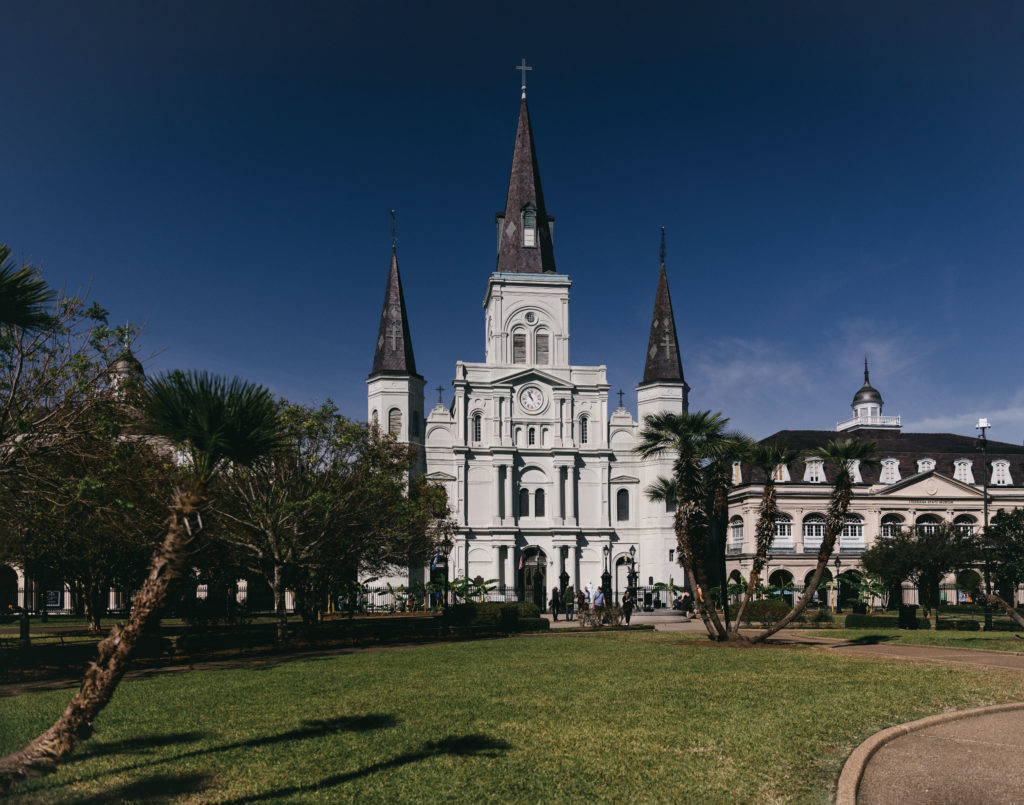 The St. Louis Cathedral is one of the most prominent landmarks in New Orleans because of its size, age, and history. New Orleans is often recognized by the cathedral and its position overlooking Jackson Square. The building is at the heart of old New Orleans and is the oldest Catholic cathedral in continual use in the US which is why it's a prime location for wedding venues in New Orleans French Quarter. St. Louis' is the perfect cathedral wedding venue for couples like rich history, beautiful stained glass and decorum of religious icons.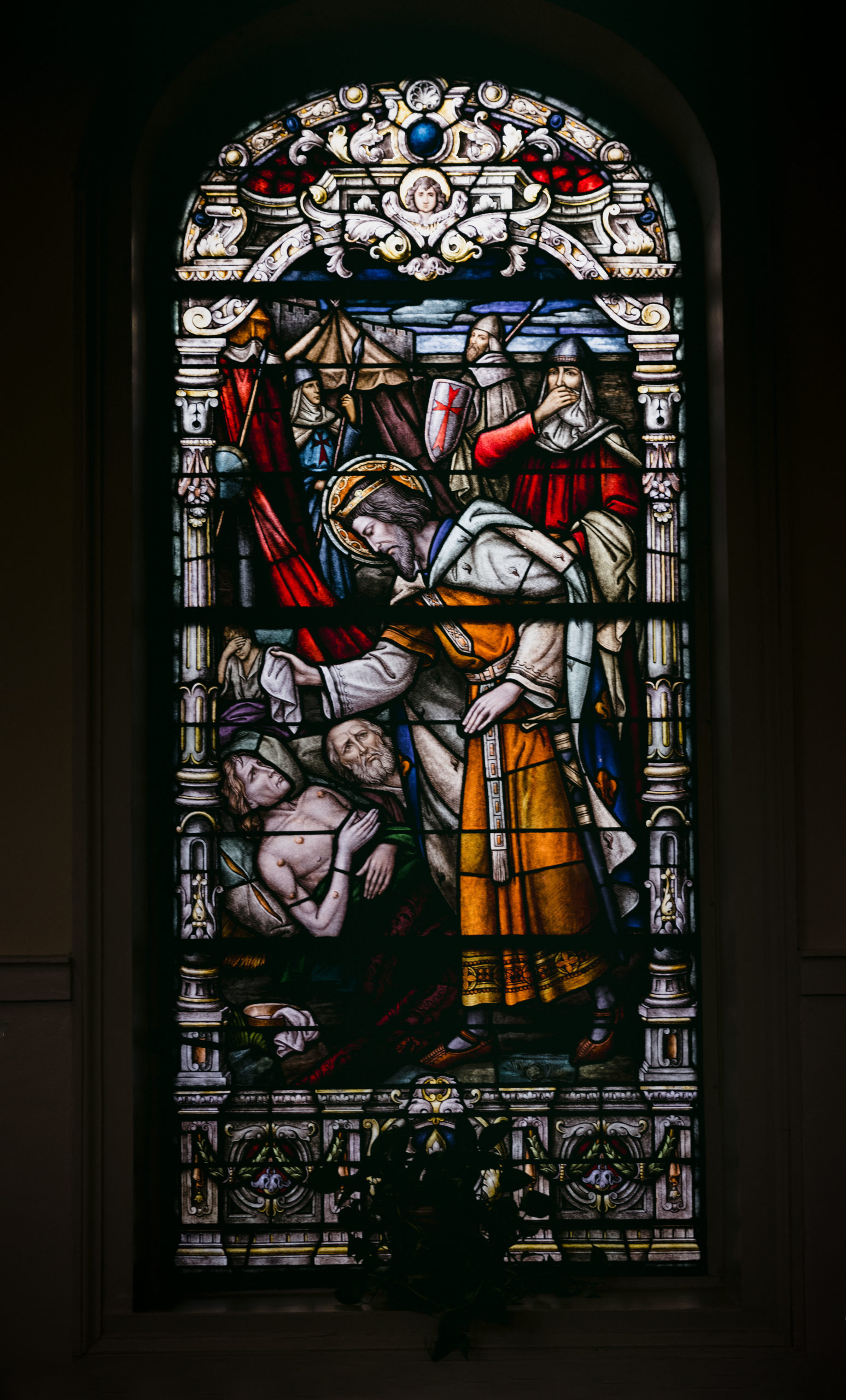 The caretakers of this magnificent cathedral constantly battle the aging of the cathedral with constant renovation and conservation, so the place looks as good as new. Inside the cathedral, you'll see a lot of statues, flags, and other anachronistic items. The location is enormous and accommodates a lot of guests so that you can host a large church wedding. If you love all the features mentioned above, then nothing can stop you from hosting a memorable St. Louis Cathedral wedding. A St Louis cathedral wedding would be ideal if you had lots of guests and family attending your wedding and you and your partner are members of the Catholic Church or would like to convert before the ceremony.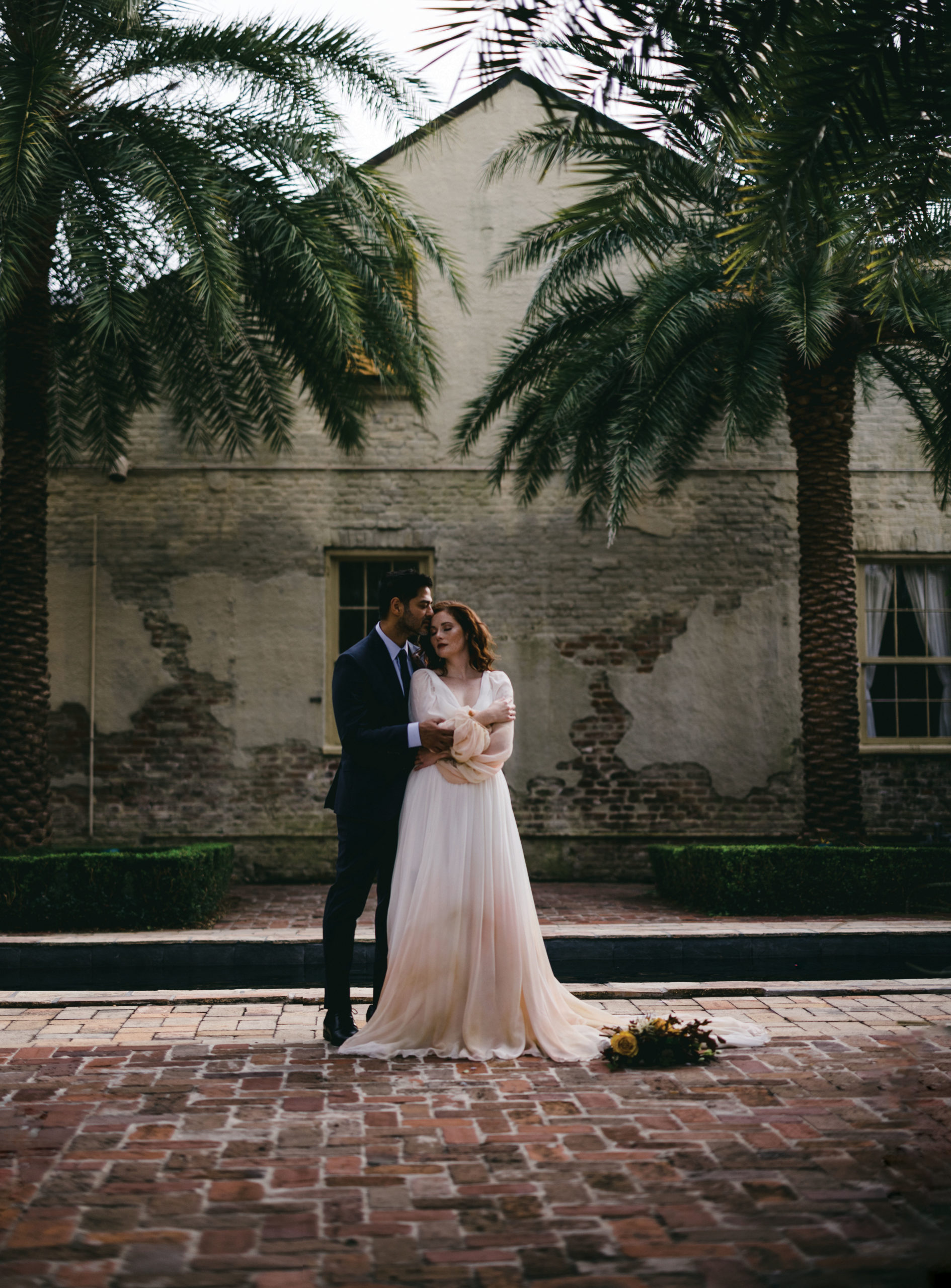 City Park Oaks
The breathtaking grove of oaks at the City Park is one of the most attractive locations to elope in New Orleans. The oaks create a fabulous backdrop, and the calm ambiance of the venue secludes you from the daily hustle and bustle in the city. With over 20,000 acres of space, City Park is one of the largest urban parks in the US. The trees are over a hundred years old, but they still look rigid and elegant.
The Starlight Lounge is packed with natural wood, vintage couches, and an exquisite bar because of the relaxed environments this location also make one of the best New Orleans wedding reception venues. The second floor has comfortable seats and splendid lighting fixtures and is a 18th century era Creole cottage within the heart of the French Quarter. The Starlight Lounge is ideal for very small weddings, or a small wedding reception or rehearsal dinner and the building is located a few blocks away from Bourbon Street.
As the name implies, the Elms Mansion is a spectacular mansion to hold your small wedding in New Orleans. The mansion has many dressing bedrooms upstairs, a parlor, a bar, historic oaks outside the courtyard, and a gazebo. Built-in 1853, the Elms Mansion is located on Charles Avenue in New Orleans. It is one of New Orleans' landmarks and a piece of Louisiana history.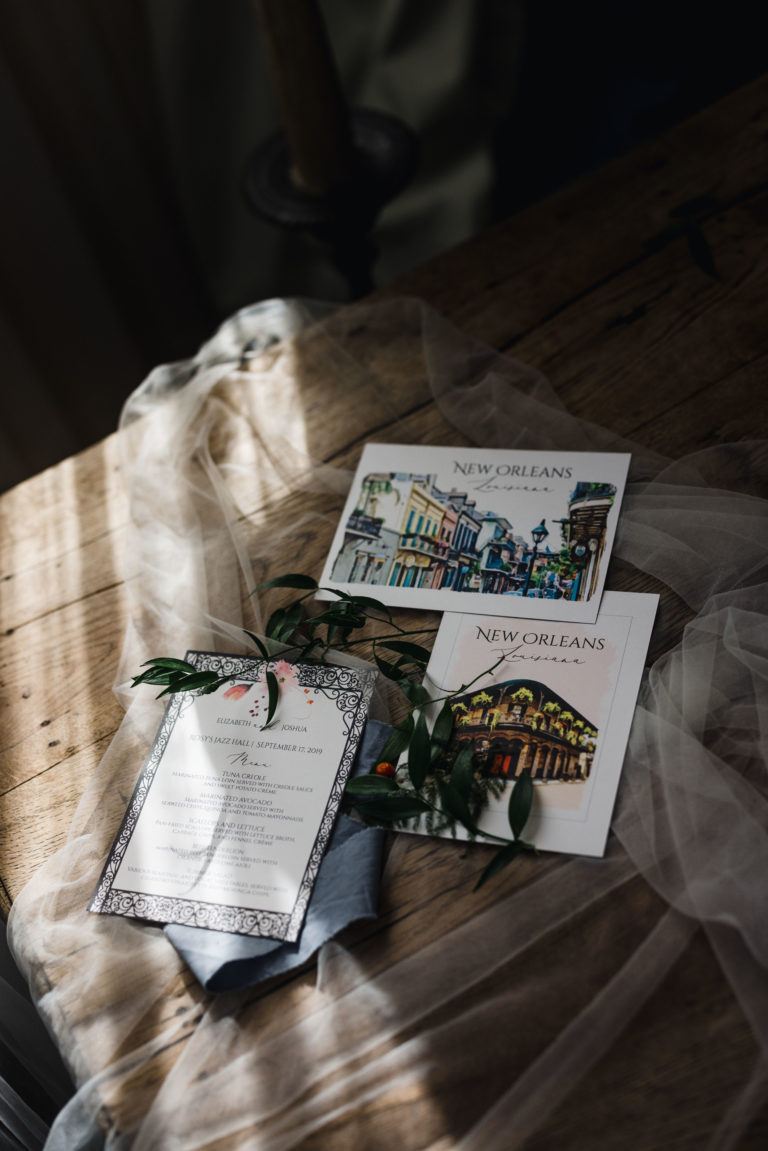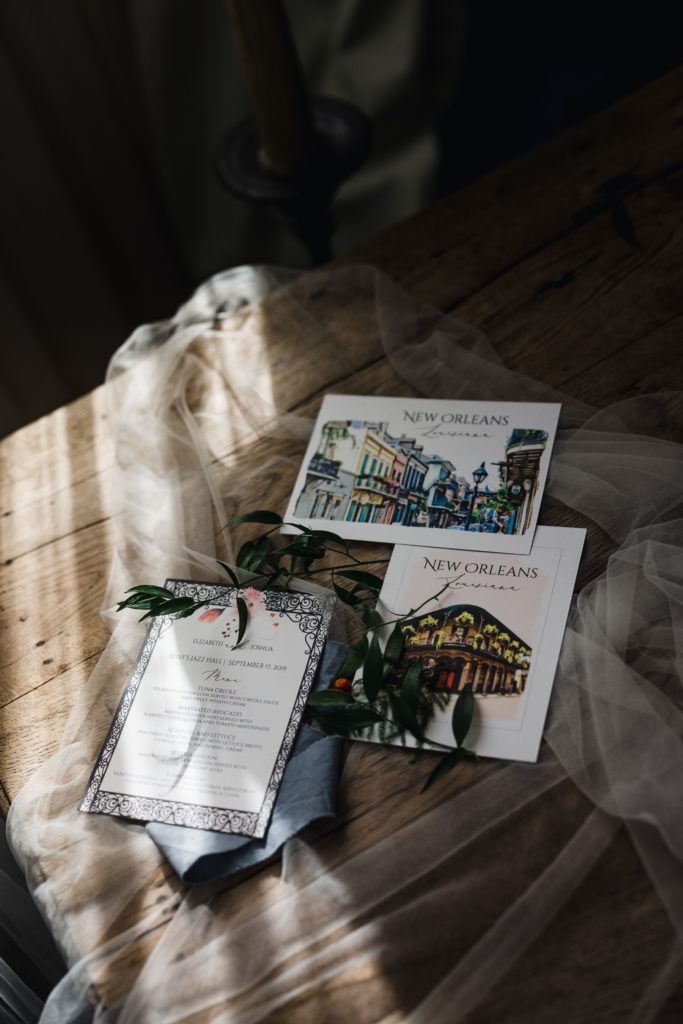 Invitation Suite by A la Carte Paperie
Bonus Wedding Venue in New Orleans
Tigermen Den takes pride in its ambiance. The wood walls and flooring gives this venue a rustic feeling. Like the tall windows, the interior details are so beautiful that only minimum décor is needed to make the place festive. The floral arrangement in Tigermen Den also adds magic to this place, and the courtyard's garden will charm anyone. Tigermen Den is a great wedding venue because you can make it as casual or formal as you deem fit.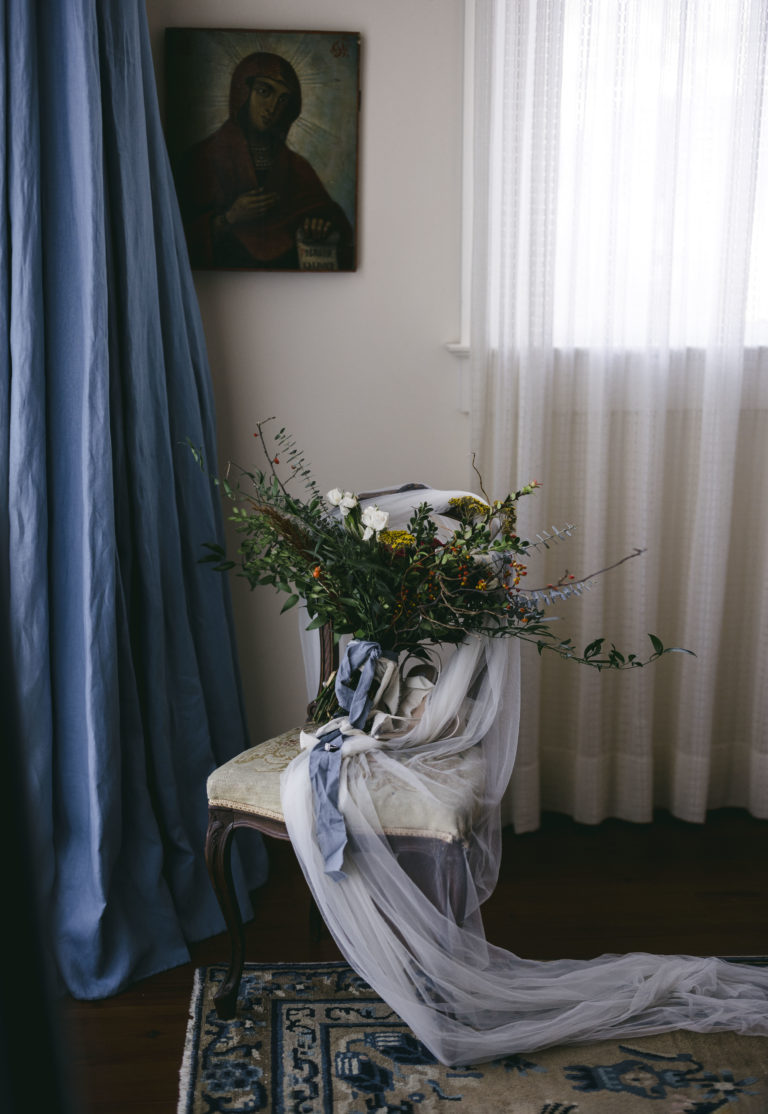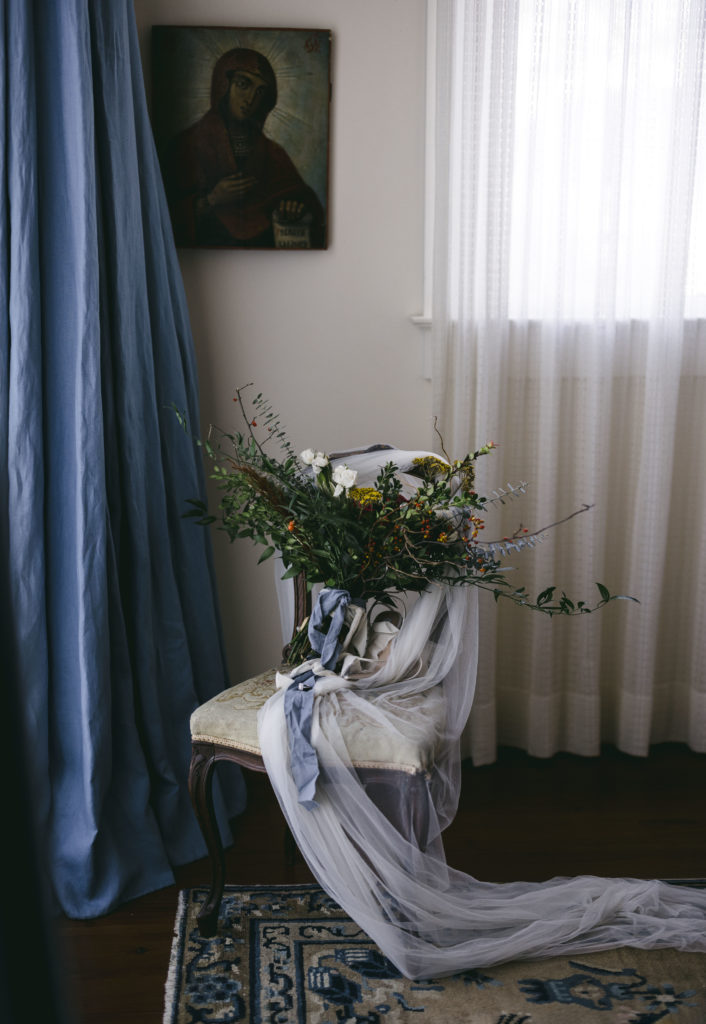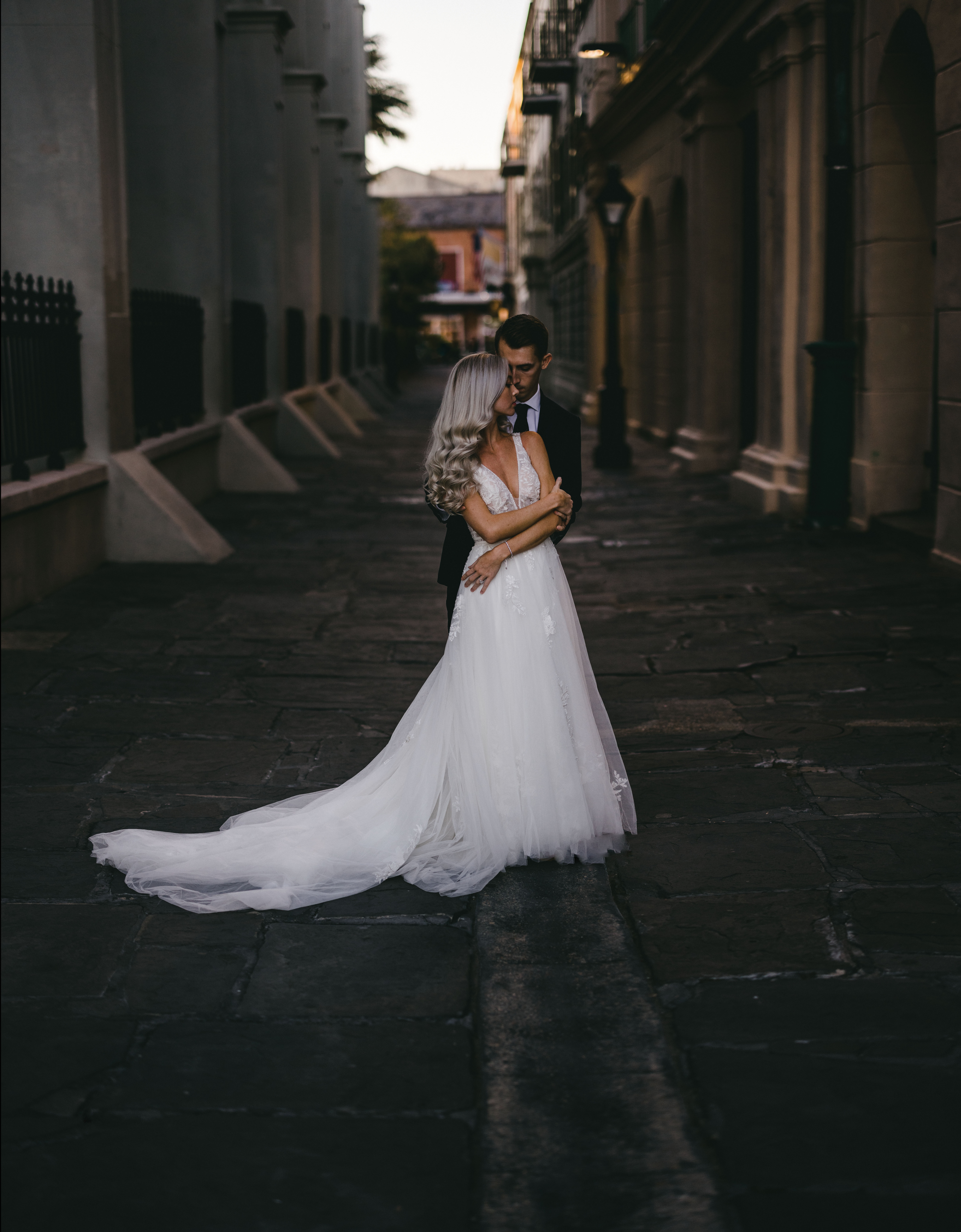 Takeaway
New Orleans has a lot of proud traditions and unique heritage; its music festivals, 18th-century buildings, beautiful architecture, and great food definitely make it stand out as a fantastic place to elope or have a destination wedding. So why don't you choose a destination, pack your bags and get ready to have the time of your life?
Ready to create an over-the-top-elopement or destination wedding feel free to reach out!