Let's be honest, weddings can be pretty expensive. The
expenditure
of a wedding or elopement can quickly escalate. From the major elements like location and catering to the minor elements like gift bags and table settings, everything will cost you quite a lot nowadays. Did you know that a typical wedding bouquet costs between
$65 and $255
? It's not just the flowers, with labour expenses contributing to a sizable portion of the making cost, it ends up being quite pricey.
When you hire a florist, you are not only charged a rate for the flowers, you get charged for the energy and time spent while creating your flower arrangements. So, if you can save labour costs by making your own wedding bouquet, you'll be spending significantly less. It also gives you the creative freedom of making it on your own. You can even turn it into a fun pre-wedding activity with your bridesmaids. There is nothing wrong with looking to save a few dollars. One option to save money without compromising elegance is to figure out how to build your own. No need to be concerned if you don't know much about flowers.
Tips to Make a Wedding Bouquet at Home
You will definitely be able to make the bouquet of your dreams with these floral arrangement strategies we have given here. Just keep reading for some handy tips.
Decide on a Theme or Color Palette
First, decide on a concept or colour palette for your DIY that compliments your wedding theme. Also, take inspiration from hues and elements you enjoy so that you may feel completely yourself as you walk down the aisle. Your wedding theme is absolutely up to you, and it will assist to define your flowers, arrangements, location, colours, and all the components of your special day.
Whether it's a beach wedding or a whimsical wedding with bright pops of colour, you can follow a similar colour scheme with your wedding decor. Don't be scared to think out of the box and select something that genuinely makes you feel good! You can add a personal touch by picking your childhood favorite flowers. While some brides like to have a complimentary flower colour palette, others often go for a quirky contrast. Here are some fantastic colour and theme combinations for wedding flowers:
Whites and greens
White flowers can symbolize purity, devotion, and sincerity.
A bouquet of white flowers can be extremely elegant yet powerful depending on the sort of blooms you are picking. Adding greens will complement the white flowers beautifully. The colour green symbolizes the positivity of good luck and good health. White flowers are classics and we have even seen the Royals carry them while saying "I Do".
Warm tones of the Fall
If you are having a fall elopement, you can easily go for warm tones such as orange, yellow, and red. The colour orange represents passion and energy. Yellow blossoms represent friendship, relationships, pride, and the feeling of achievement. Joy is also one of the emotions associated with this hue. The colour yellow is bound to make anyone feel happy. Red is widely known as the colour of romance and love because of its vivid, intense, and eye-catching colour. You can never go wrong with red roses! And if you have a particular flower in mind, try to incorporate it while making the bouquet. You can also use dried herbs instead of fresh ones to save money while creating a distinct, bohemian aesthetic.
Bright colours
If you have a larger-than-life personality and love all things fun, why don't you let that reflect in your wedding bouquet? Make it a statement piece by adding vibrant colours like blue, pink, lavender, and purple! Peace and freedom are thought to be conveyed by the colour blue. Kindness, contentment, and compassion are expressed through the subtle light pink hues. It's a really lovely floral shade that also represents elegance and purity. Even when confined in a rather modern arrangement, lavender flowers have a delicate feel to them. Purple flowers are a regal colour that represents dignity, heritage, and achievement. Purple flower bouquets may be symbols of appreciation and affection.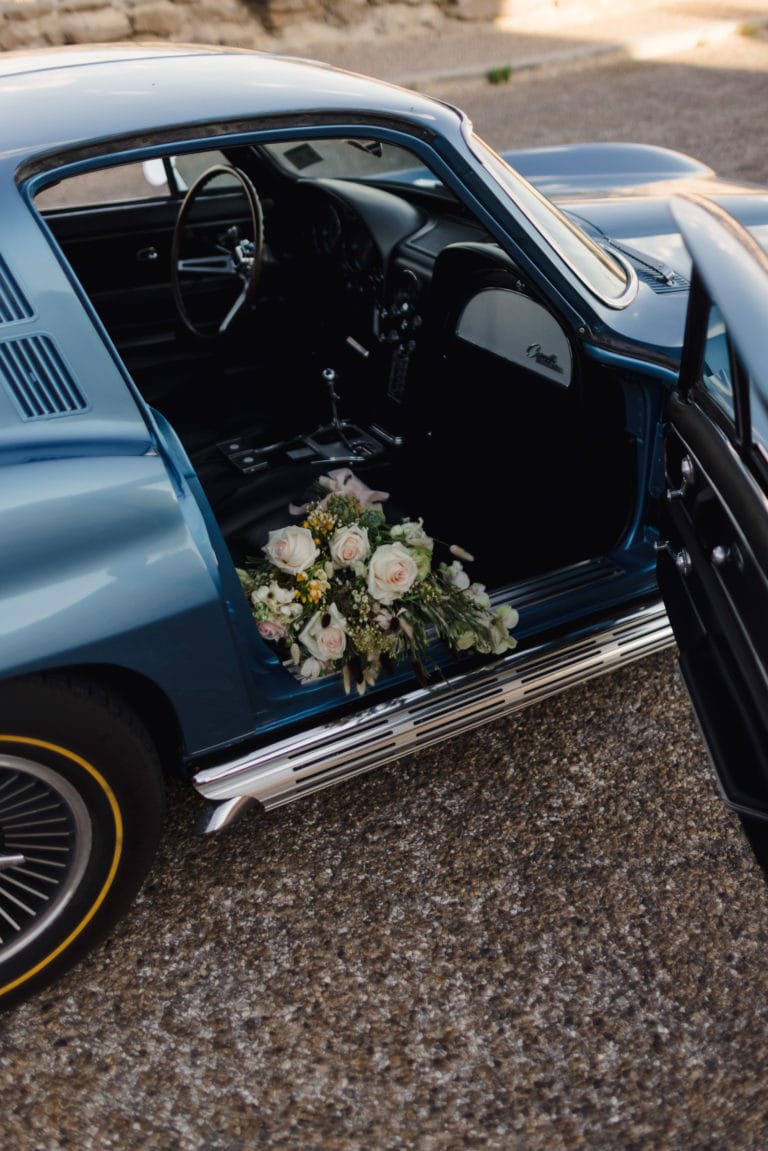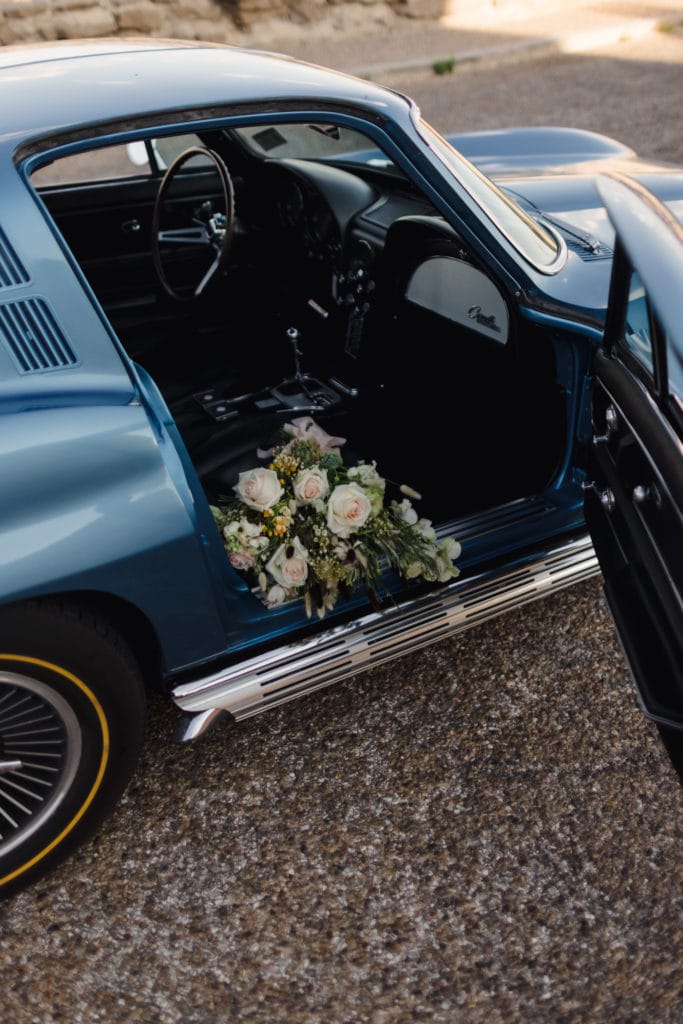 Start by Selecting the Flowers
Keep the season of your event in mind while choosing the wedding bouquet of your dreams. Try an arrangement of marigolds and pansies for your autumn wedding. Go for flowers such as tulips and hydrangeas for a springtime wedding. Also, the price of the flowers goes up depending on the season and availability.
Hydrangeas, for example, will cost substantially less in the spring and early summer than they will in the winter when their natural growing season is gone. However, if you really must have hydrangeas during the off-season, be warned that they may be slightly more expensive and may not be as luscious and beautiful as usual. The flowers you choose are an important part of making your own bouquet. If you choose a variety of flowers, you'll need to carefully arrange the form and general appeal of your arrangement. It may be easier to produce a beautiful design if you stick to a pattern or colour scheme.
Tip
: If
you can't find the right flowers in your local grocery store consider taking a trip to the
nursery and look for plants that you could use within your bouquet.
I've used
orchids
from a houseplant and dahlias from the Home Depot gardening section to create a bouquet for a styled shoot. Some of the most popular are:
Roses
Gardenia
Hydrangeas
Lily of the Valley
Peony
Tulips
With all that being said, you may be surprised to learn that there are some flowers you should avoid. Poppies, for instance, are lovely, but their pollen may quickly stain your beautiful white gown. Flowers like hellebores and astilbes wilt very fast. So, select a flower that will last a long time after being clipped and stored for your wedding day arrangement.
Daffodils are another flower to ignore since the poisonous sap they emit while pooling in water has the potential to damage other blooms in your bouquet. But, at the end of the day, your floral arrangement is an individual preference, so select the blooms that resonate with you the most. Currently, dried flowers are becoming a popular ingredient in wedding bouquets especially for brides considering a desert elopement or a desert wedding venue, this includes entire dried flower bouquets and even dried flowers mixed with live flowers. Trending dried ingredients include bunny tail grass, pampas grass, craspedia, palm spears, lotus pods and lavender.

Find the Right Suppliers
Once you've decided on a design for your wedding bouquet, you'll have to find the flowers. If you already have access to a garden, whether this is your own or that of a friend or relative, take a peek at what's blooming. And if that's not an option for you, search for the flower variations you want in local farms or supermarkets. As a final option, you can try ordering online. Another great thing about making your own wedding bouquet is you can buy from multiple flowers vendors. You are not bound to buy all the flowers from one person, unlike a florist. This way you can even get a bargain on some of the flowers you are looking for. We also suggest you find suppliers from nearby, that way the flowers won't have to go through a long tedious journey to get to you. Now that you have figured out where to source these flowers from, order the flowers ahead of time. This ensures that you will come first when the flower is available.
Make sure to pick them up 2 to 3 days before the wedding to guarantee your blossoms are at their peak of freshness.
Tip
: Different types of flowers require different levels of conditioning for preservation. Take the time to research how to keep your blooms at their freshest so no wilting will occur before you walk down the aisle. To make hydrangeas last longer the moisture will need to be sealed by burning the stem.
Time to Make Your Own Wedding Bouquet!
Once you have the bouquet in your hands, you have to be careful to keep them fresh till the wedding day. To keep your flowers fresh and healthy, re-cut the stems with extremely sharp garden pruning shears as soon as you bring them home.
Then set them in containers of fresh water. Keep in a cold, dark spot, such as a basement or corridor. If you're storing your bouquet in freshwater before your elopement, cut the stems at a slanted angle to assist them to absorb the water better. After that, acquire the things you'll need in complement to your flowers.
Supplies Needed to Make a Wedding Bouquet
After you've chosen your blossoms, you'll require a few extra items to create the lovely arrangement of the most special day of your life. To make your dreams come true, make sure you have the required equipment on hand:
A bucket or bowl with water
A sharp pair of flower shears
Rubber bands and bouquet pins
Bouquet ribbon or floral tape

 

*Optional-Chicken wire or egg bouquet floral cage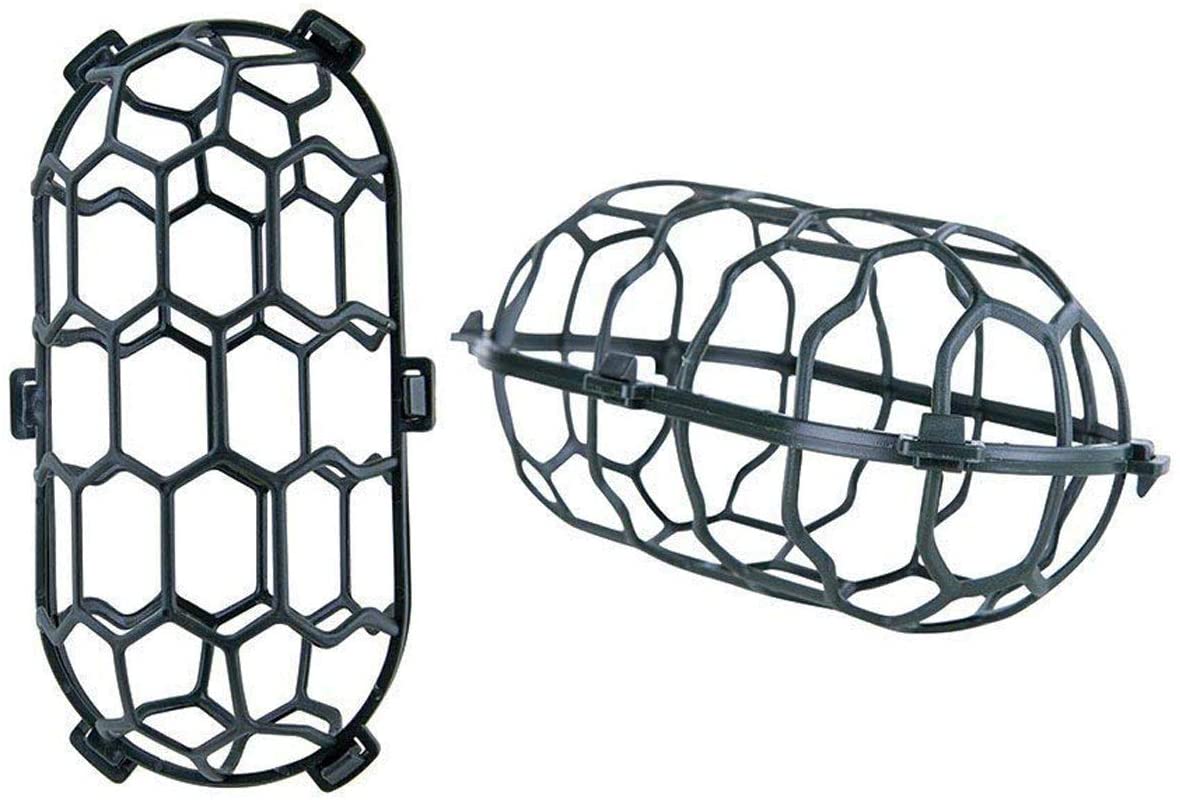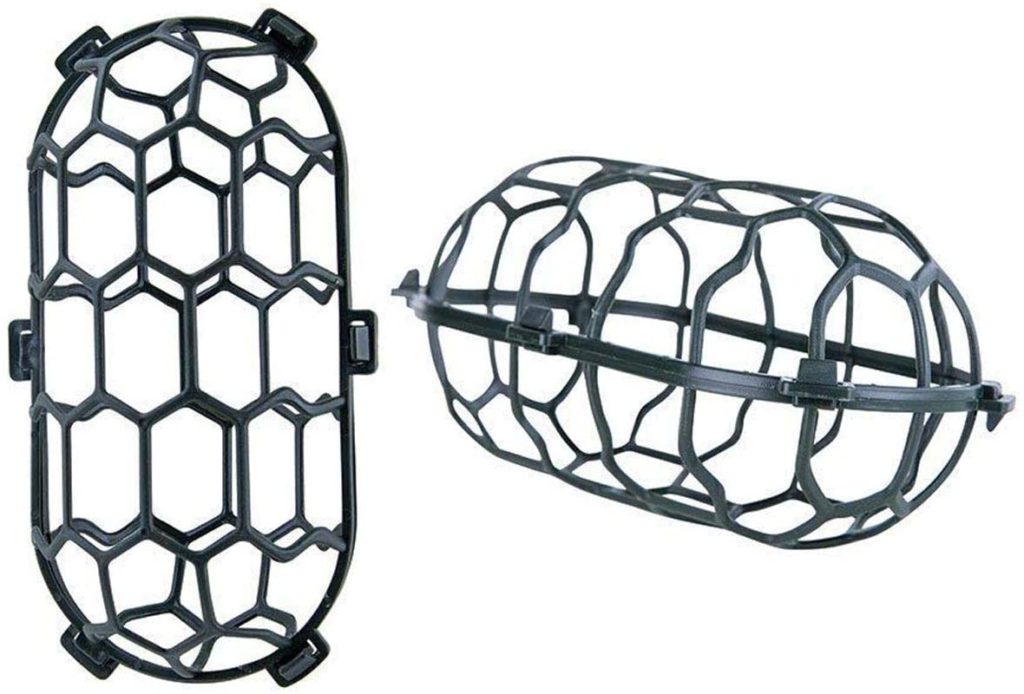 All of these supplies should be very easy to come by at your local flower or craft store. After you've gathered them all, you can get started! While every bride's handmade wedding bouquet arranging technique may be slightly different, there have been many brides before you who have made stunning wedding bouquets themselves. While this may seem scary, don't worry; we'll lead you through each step.
Prep
Begin by preparing the flowers before you begin making anything. This might imply removing thorns or unwanted foliage, as well as pruning the blooms to nearly the same length. Cut the stems surrounding the bouquet so that they will be even at the bottom. If you are using a structural mechanism for support of the bouquet have it ready or create the required shape needed out of your chicken wire.
Bundle

 
Make time the day before your elopement to put together your wedding bouquet. Before assembling, perform a quick quality check on each flower, removing any browned petals and trimming the stems of any excess leaves. Now begins the exciting part. Begin assembling by choosing a few flowers to serve as the "base" of your bouquet. Some brides start with a central focus flower, including their favourite flower or shade, then work their way outwards. As you progress, add smaller flowers. Garnish your arrangement with a foliage ring around the edge and a few sprigs of greenery scattered all around. You can use rubber bands and bouquet pins to hold the bouquet in place. Try standing in front of a mirror to see how the arrangement is looking and adjust accordingly.
Wrap
Now use a bouquet ribbon or floral tape to hold the arrangement together. Keep in mind wrapping too near to the blooms may cause the separation between the blooms to be altered. You don't want to bind too near to the ends, either. This will result in a loose, messy bouquet. So do this step carefully. Wrap a couple of fingers' lengths of green floral tape tightly around the middle. To ensure that the tape is covered, you can add the
ribbon
. For a smooth finish, pin the ribbon or use double-sided tape to bind it. Many brides will pick a ribbon that matches the theme of their elopement day or their wedding gown. Some, however, go for a specific texture to make a statement.
Store
Place your final wedding bouquet arrangement in a container filled with fresh water and keep it in a cold and dark place. If you're putting it in the fridge, put it near the front of the fridge, making sure it doesn't come in contact with the freezer. Take the wedding bouquet out of the water a few hours before the wedding ceremony and wrap it in a design piece like satin ribbons or laces, keeping about one inch of stem visible below the covering. Fill a vase halfway with water, just about enough to cover the base of the branches, being cautious not to saturate the covering. When it's time for you to walk down the aisle, remove the bouquet from the vase and softly wipe the branches with a soft cloth to avoid water from falling on your gown.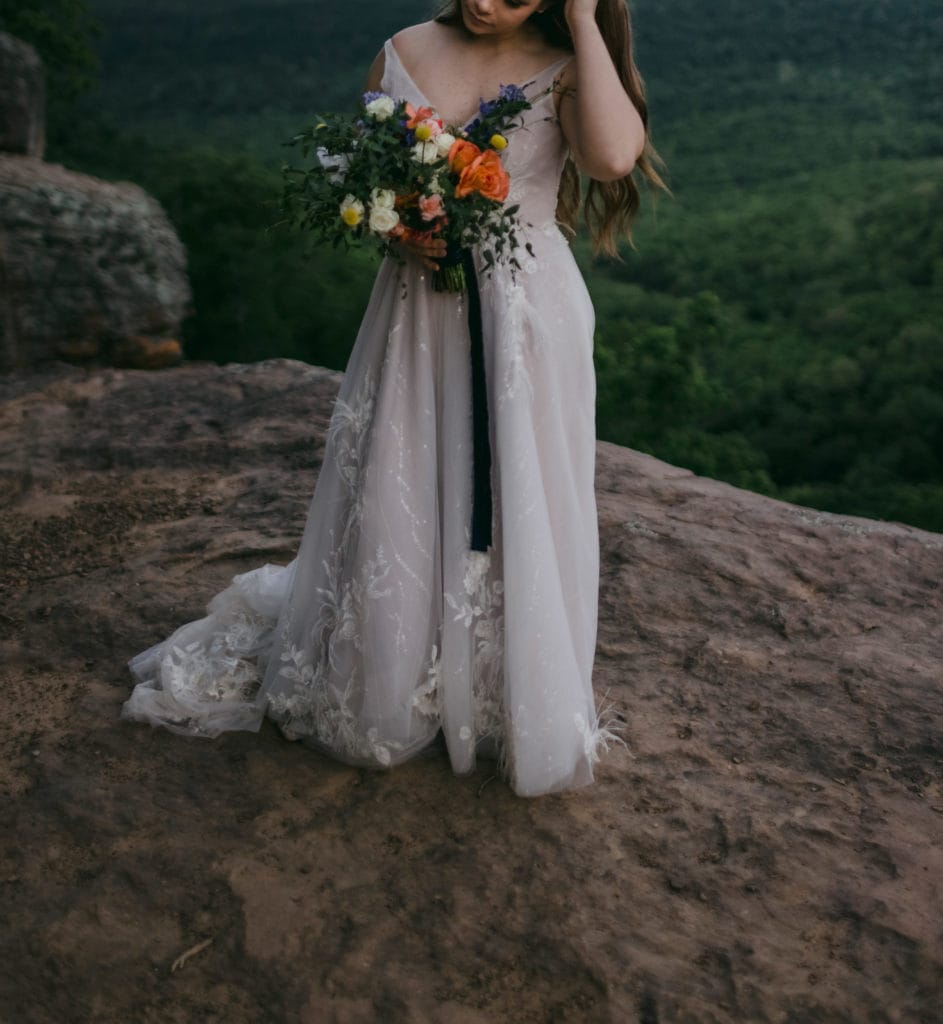 Final Words
Homemade wedding bouquets save not only money but also time. Brides may have fresh flowers supplied to their house instead of taking time off of their day to visit a florist. Sometimes DIY wedding bouquets end up being fresher and less expensive than pre-made bouquets purchased outright from a florist. Many brides make their own bridal bouquets. Some like using their preferred flower to express their creativity. Other brides really want to have fresh flowers for their bouquet since they may select blooms that coordinate with their bridesmaids' gowns or their ceremony colours. And it doesn't always have to be about saving money, many brides feel a sense of fulfilment when they get to handle an element of their wedding themselves.